The mother of Botham Jean, a Dallas man killed by an off-duty police officer, said the woman officer's actions demonstrate she entered Jean's apartment intending to kill him.
"I have no choice but to believe that she did it intentionally," Allison Jean said on BuzzFeed News' AM to DM.
Officer Amber Guyger of the Dallas Police Department has been charged with manslaughter for the death of the 26-year-old earlier this month.
Guyger claims that she mistook Botham Jean's apartment for her own and entered it; Jean lived above her on the fourth floor. She also says that she shot him because she believed he was an intruder.
But Allison Jean says the officer's actions did not follow proper police protocol and her explanation does not reflect her actions. Guyger was off duty but still in uniform during the shooting.
"The sequence of events she outlined in her affidavit does not appear logical," she said.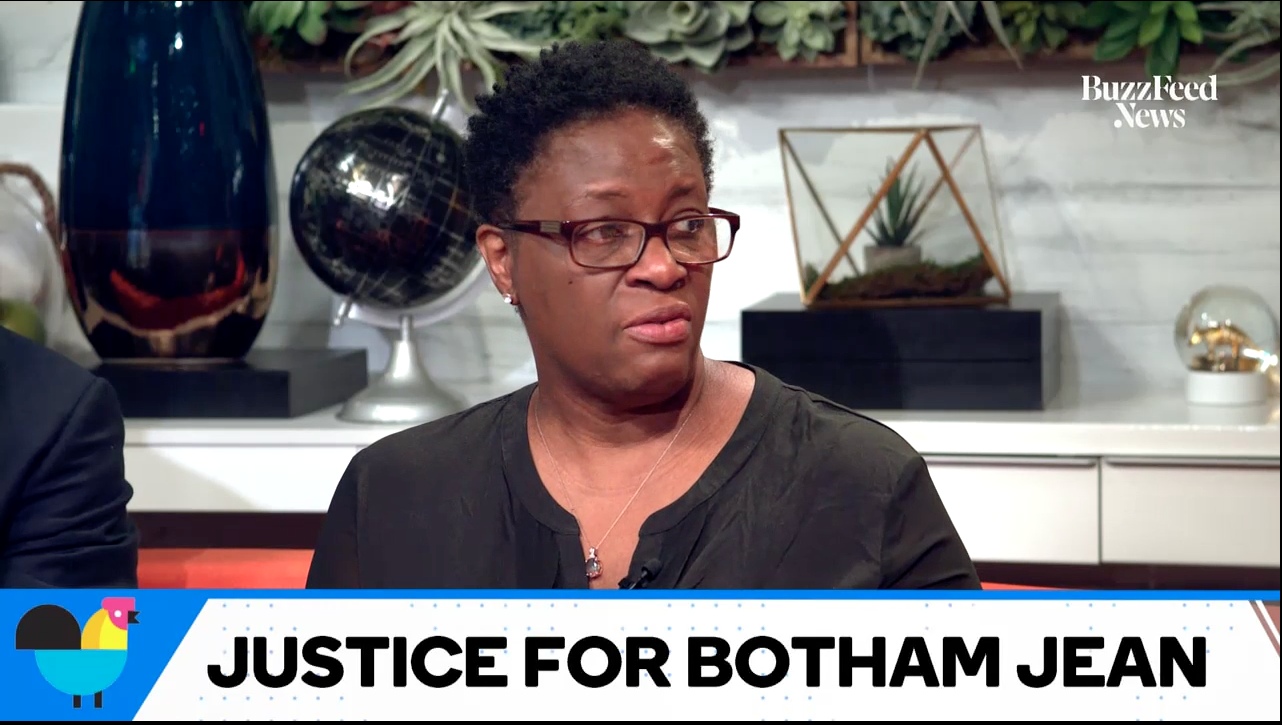 She explained that even if the apartment door was ajar, as Guyger has claimed, the officer chose not to turn on lights in the doorway area. She also noted that Guyger claims she gave verbal commands — which she says Jean did not follow in his own home — but does not indicate any threatening behavior from Jean.
"So the fatal shot is just unimaginable, it does not make sense. I have no other choice but to believe that she did it intentionally," said Allison Jean.
Allison Jean's attorney, Lee Merritt, who appeared with his client on AM to DM, also pointed out that even Guyger's own statement does not account for her use of deadly force.
"She said she gave commands to what she perceived to be a silhouette, and when it failed to comply she resorted to deadly force. There are so many other options at that point," said Merritt.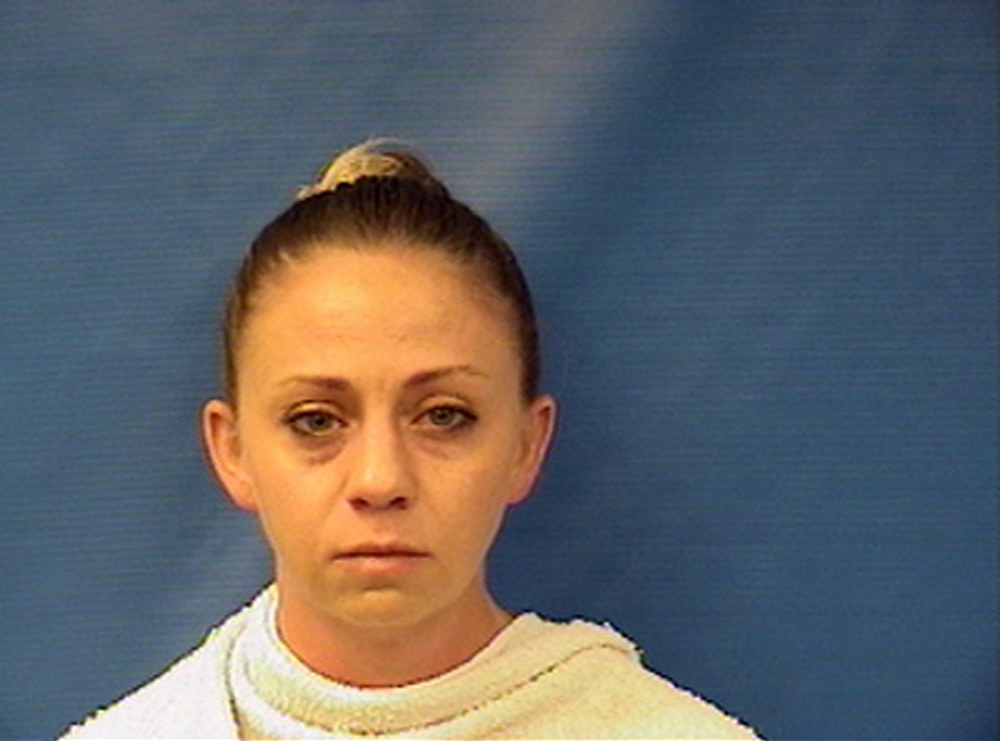 "She could have retreated. ... She could have used some other form of force. There was no justification such as 'And then the person came toward me, or acted aggressively, and I feared for my life.' It's just absent from her explanation," he continued.
Allison Jean called out the Dallas Police Department for "smearing [her] son's name" when it released information about a small amount of marijuana being found in his home, which some media outlets then reported as if it were relevant to the shooting.
"There were so many things that seem that she was out of her mind, so to now put it on a dead man who cannot say what happened really brings out the anger in me, and I have no choice but to say it was a smear campaign," said Allison Jean.
Merritt noted that while the Dallas Police Department has released information to help support Guyger, the district attorney is not able to publicly release certain details for legal reasons. He called on news outlets to be wary of publishing information from Dallas police.
"If media is going to engage in this information war, they need to be more neutral and not parrot information by officers that obviously have a dog in the fight," he said.
One major issue that frustrates Allison Jean is that Guyger is being treated differently because of her occupation. She remains on leave but a paid employee of the Dallas Police Department.
"The question I keep asking is: What if she was not a police officer? I want us to put that aside and just say one of the other neighbors made all these mistakes that led to a murder. I want her to be treated just like that person," she said.
In a statement released Thursday, Dallas Police Chief U. Renee Hall said she has not taken any further action against Guyger becuase any statements given to the department as part of an administrative investigation "could potentially compromise the criminal investigation."
"An exhaustive and thorough criminal investigation is essential, and as soon as we are assured that conducting an administrative investigation will not impede on the criminal investigation, we will proceed," Hall said.
When Allison Jean was asked she what would like to say to the world about her son, she replied:

"I don't even need to say to the world what my son was. There [are] several testimonies we've gotten from Facebook, Twitter, the memorial we had in Dallas, several private messages I've received that came from people who knew him, who said what an outgoing and loving person he was," she said.