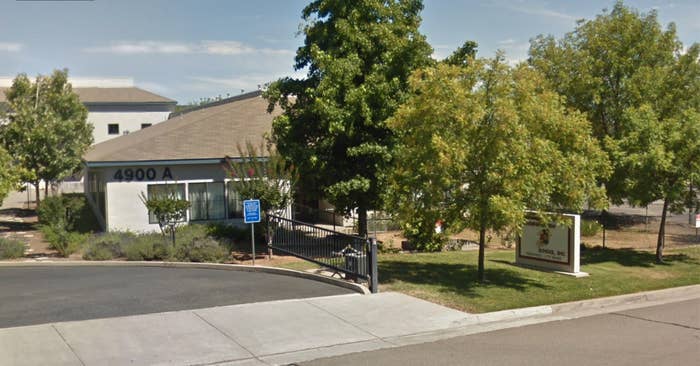 The last time Nate Lasater was thrown face-first to the ground by staff at Guiding Hands School in Northern California, the 13-year-old came home with a rug burn across his forehead.
They put him in what's known as a prone restraint — a dangerous and potentially life-threatening practice that's prohibited in schools in several states but allowed in California — because he wouldn't stop tapping a pencil on his desk, according to his mother. When a teacher's aide grabbed hold of Nate's hand, the boy tried to peel away their fingers.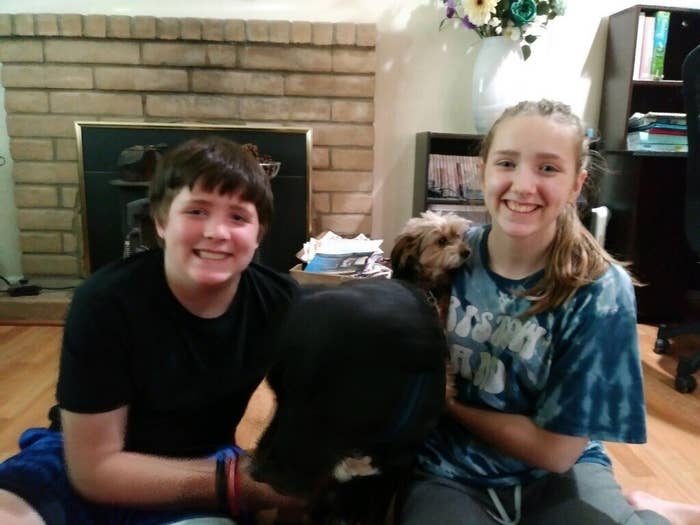 That constituted "aggression toward staff, so we had no choice but to restrain him," Nate's mom, Melissa Lasater, said his teacher told her.
"He was tapping a pencil," Lasater told BuzzFeed News. "How does that end up with him on the floor?"
Parents and a former employee say staff at the El Dorado Hills school, where a 13-year-old student on the autism spectrum lost consciousness and later died after being restrained last month, put students in these facedown holds on a daily basis and often in situations in which they weren't warranted.
"Now, when a teacher or any woman gives him any sort of criticism or redirection he immediately gets defensive," said Lasater, who removed her son from the school after learning about the death. "He's afraid that people are going to do something to him."
The El Dorado County Sheriff's Office has said the student who died, identified by his family's attorney as Max Benson, of Davis, became violent and needed to be restrained "to prevent injury of staff and students" in the Nov. 28 incident. The boy died the next day at the hospital.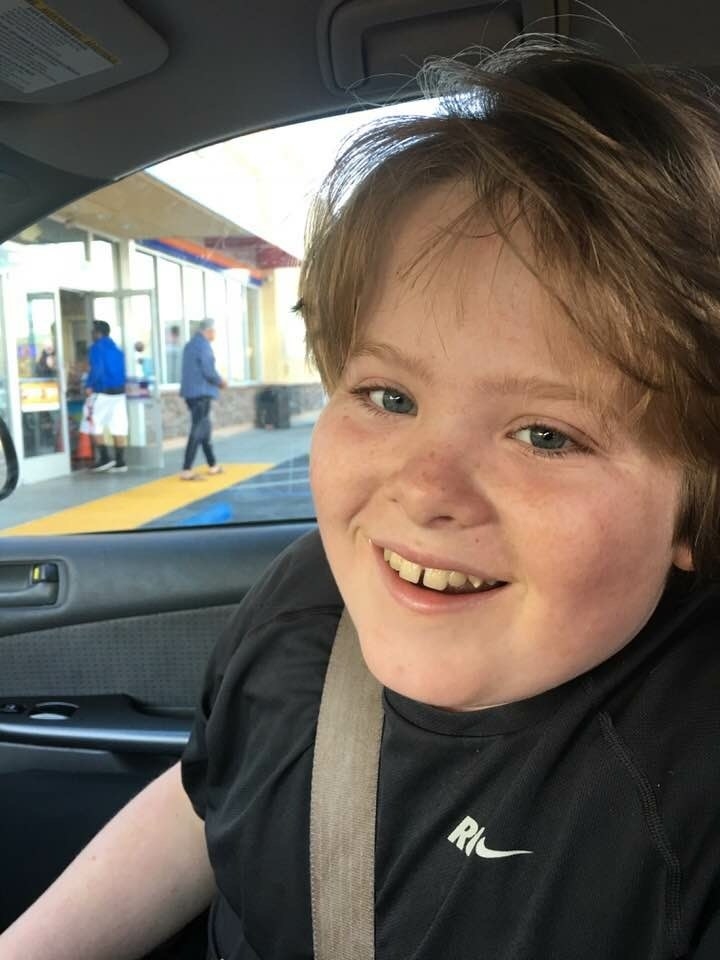 The cause of death remains under investigation and authorities have not said whether staff used a prone restraint on Max. But Cherilyn Caler, whose son witnessed the incident, told BuzzFeed News two staff members were on top of Benson, who was laying facedown on his stomach.
Caler said her son told her they restrained him for about an hour until he passed out. At that point, staff let him go and left him lying on the floor.
"They thought he was asleep," said Caler, who also took her son out of Guiding Hands in the wake of Max's death. "They told him to get up because they know he is faking it."
A half hour later, Caler's son left the classroom to catch the bus to go home. Max was still on the floor, she said.
The California Department of Education said in a Dec. 5 letter to Guiding Hands administrator Cindy Keller that employees restrained the boy "for longer than was necessary" and "with an amount of force which is not reasonable and necessary under the circumstances."
"Current evidence supports a finding that GHS staff's actions were harmful to the health, welfare, and safety of an individual with exceptional needs," the department said.
As a result, the state suspended Guiding Hands' certification until Dec. 31, 2019, meaning the school can not accept any new students. The department is also continuing to investigate the incident to determine if any further action is necessary.
Guiding Hands is a private K-12 school that contracts with school districts to provide special education to students with disabilities. According to state data, 137 students were enrolled at the school last year.

California law currently says that emergency interventions can only be used to control "unpredictable" and "spontaneous" behavior that poses a danger of physical harm to the student or others.
While it does not explicitly say whether restraints are considered to be emergency interventions, an occupational therapist who worked at Guiding Hands in the mid-2000s told BuzzFeed News employees were trained to use restraints as a "last resort" and only if a student was a danger to themselves or others.
In practice, however, it was used more frequently.
"There were times when classroom safety was at risk, but I felt like they were taken down too often," said the former employee, who only agreed to speak anonymously. "I saw people being taken down for things that they could have probably worked around."

She added that staff were supposed to try more hands-off approaches before using a restraint.
"It was trying to — staying away from the student, just making sure that you had a way to escape safely and that they wouldn't be hurting themselves," she said. "There's a way that you can turn your body if they came after you, turn your body away and deflect."
A 2002 investigation by Disability Rights California, a nonprofit that advocates for people with disabilities, found that restraining individuals in the prone position can cause asphyxiation, injury, and even death.
The group has tried for years to pass a bill restricting the use of restraints.
"We don't think it should be used in school settings, and really any settings," said Suge Lee, an associate managing attorney for the nonprofit.
This year, Gov. Jerry Brown signed a bill that allows schools to use behavioral restraints or seclusion only if a student's behavior presents a danger to themselves or others and requires schools to submit a report to the state each year on how often either practice was used. The new law takes effect Jan. 1.
Lee said it's difficult to say how often prone restraints are used in schools across the state, but she has represented families and seen documents that show that it is "very frequently."
An attorney for Guiding Hands declined to answer questions about the use of restraints at the school. And in a statement, the school said it was conducting its own internal investigation and disputed "some of the misinformation being publicized."
"We take all questions and complaints about our crisis intervention protocol very seriously," the school said. "However, it is sometimes necessary to restrain a student who may be a threat to himself, other students or the staff."
The former employee, who worked at Guiding Hands for about six years in the 2000s, acknowledged that the school took on "difficult children," but said she felt their behaviors were not always addressed appropriately. She recalled one time seeing a teacher's aide repeatedly kick a child "because she was irritated with his behavior."
"Nothing was ever done about it," the employee said.
Caler, 42, said that in the roughly five years her son attended Guiding Hands he was physically restrained more than 50 times for things "as simple as not following directions and some of them were as severe as him flipping over a desk."
She added that she wasn't always notified when her son was restrained (state code states parents should be notified any time an emergency behavioral intervention is used).
"He would tell me, 'You're going to get a phone call [because] I got restrained today,'" Caler said. "A lot of times I never got a phone call."
After he came home from school with rug burns on the left side of his face in February 2017, Caler said she pleaded with the school to not restrain him anymore but was told if she revoked what's known as a Handle With Care order he couldn't attend the school anymore.
"It's concerning to me that I left him in that situation," Caler said. "He's going to a school where he trusts me to send him to and now he's dealing with this."
Caler said her son told her employees initiated the restraint on Max because he was trying to punch and spit on other kids — which, she said, "is not something that's uncommon." Her son, who has high-functioning autism, also said he saw Max kick a wall.
Still, Caler questioned why staff had deemed it necessary to restrain the boy.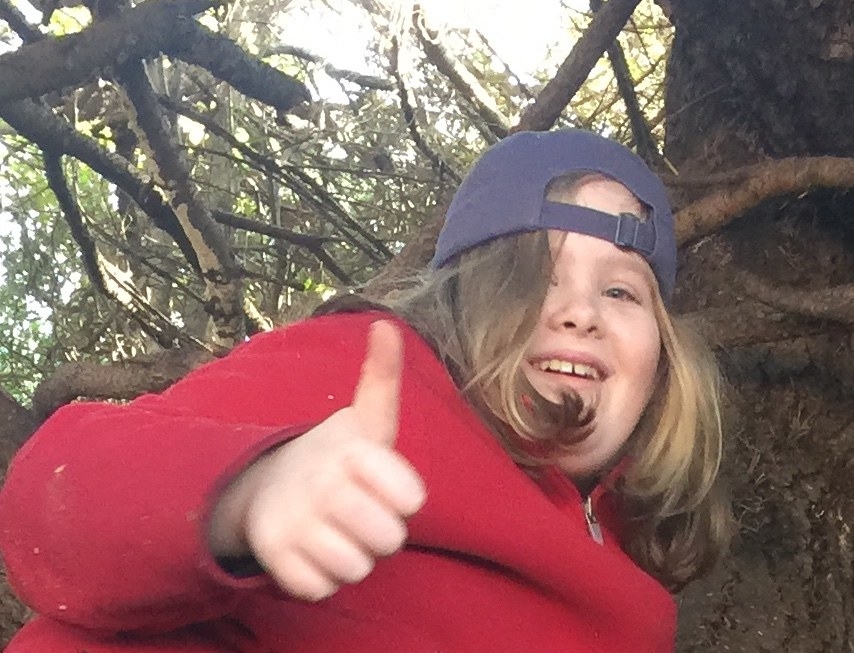 "If they thought those kids were in danger, why are they still in that classroom?" Caler said.
The sheriff's department and the El Dorado County District Attorney's Office are continuing to investigate the death.
"We've got a 13-year old child who was killed at school and we are going to conduct an exhaustive investigation so that we can answer why that happened," Assistant District Attorney Joe Alexander told BuzzFeed News.

He said that once that investigation is completed, prosecutors will review the case to determine if any criminal or civil charges should be filed.
Seth Goldstein, an attorney for the Benson family, said Max had been at Guiding Hands for less than a year and had been restrained at least one time before for spitting.
Since his death, more than a dozen other families have told Goldstein's firm their children were subjected to the same kind of restraint and suffered injuries as a result.
"Every family that we've talked to wants to see that the practice that has been reportedly used with Max is banned in California," he said, referring to the prone restraint.

The families are also seeking to shut the school down and obtain compensation for their children's injuries.
"This death was totally preventable. They're using too much force," Lasater said. "I don't see how they're even allowed to touch a student at this point."