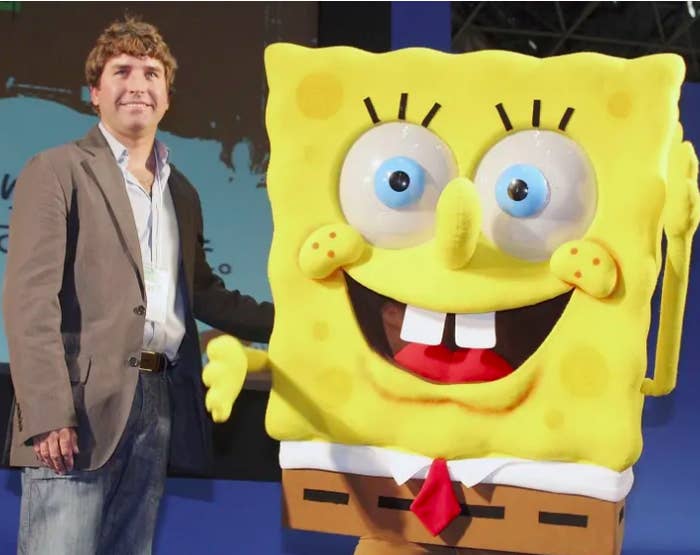 People are sharing their favorite SpongeBob SquarePants episodes and moments after the show's creator, Stephen Hillenburg, died Monday at the age of 57 from ALS. Nickelodeon called Hillenburg a "beloved friend" in a statement to BuzzFeed News.
"We are incredibly saddened by the news that Steve Hillenburg has passed away following a battle with ALS," the network said. "He was a beloved friend and long-time creative partner to everyone at Nickelodeon, and our hearts go out to his entire family."

Hillenburg's death prompted an outpouring from fans of the wildly popular cartoon series on social media.
"The toons of my teens and the memes of my twenties," one person said, sharing a photo of SpongeBob and Patrick walking into the Bikini Bottom sunset.

Another person shared a clip of swirling jellyfish, from an episode of the cartoon, which to them captured the "fun spirit" of the show.

"This whole episode reminded me that no matter how old I get, I can always hang out with friends and have fun doing, even if we're just hanging out and being stupid," one person said, sharing a clip of Patrick, SpongeBob, and Mr. Krabs watching a washing machine.

Others shared stills from episodes.

This fan shared a line from an iconic song and said SpongeBob brought "joy" to them.
Of course, people shared the wealth of memes from the show as a tribute too. Like the SpongeBob moment in this collection that's ideal for mocking your enemies.
"LMFAOOOOOOOOOOOOOOOOOOOOOOOOOOOOOOOOOOOOOOO," one fan succinctly said about this clip.

This scene "perfectly captures how I felt upon hearing about Hillenburg's tragic passing," another said.

"I remember watching this as a kid and falling over laughing," this person said, adding that the moment remains timelessly funny.

This writer shared a favorite joke.
"Bikini Bottom meant the world to me," another person said.
"Rest in Peace, Stephen Hillenburg," another fan said, with a photo of a black-and-white SpongeBob looking on at a glowing jellyfish.