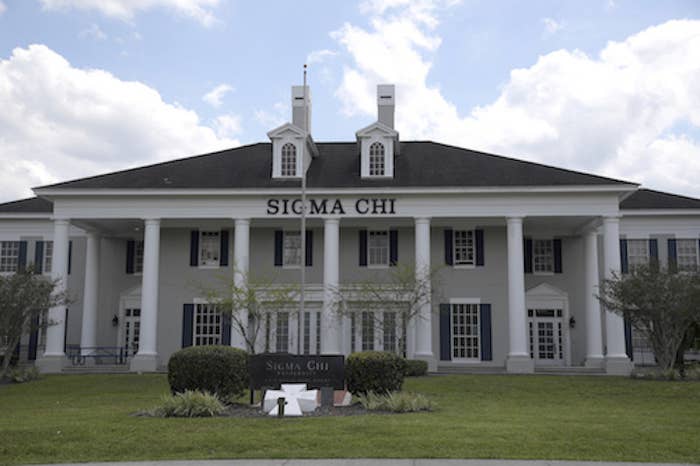 Most fraternities in the US will no longer allow hard alcohol unless it is served by a licensed, third-party vendor under new rules announced Tuesday by a national governing association.
The North-American Interfraternity Conference, the national umbrella organization for fraternities, said the decision was reached "in a near unanimous vote." More than 6,100 chapters on 800 campuses will be affected by the new rule, which must be adopted by September 2019. In practical terms, the new policy means that in the vast majority of frat houses across the US, no one will be allowed to pour themselves a glass of tequila, whiskey, or vodka.

NIC's new policy follows a series of alcohol-related deaths in fraternities, and renewed national interest in the dangerous, and sometimes deadly, drinking behavior within Greek life. According to the NIC, "nearly all hazing and over-consumption deaths in the past two years have involved students consuming high-percentage alcohol beverages" — nearly 90% of fraternity house residents are under the age of 21.
"At their core, fraternities are about brotherhood, personal development and providing a community of support," Judson Horras, CEO and president of the NIC, said in a statement. "Alcohol abuse and its serious consequences endanger this very purpose."

The ban on hard alcohol has slowly gained popularity for self-imposed reform efforts by Greek organizations since Purdue University banned hard liquor among fraternities in 2015. Other frats followed, including those at the University of Kansas, Indiana University, and the University of Missouri.

Purdue University's Interfraternity Council president, Seth Gutwein, said Tuesday that doing so has resulted in "a positive shift" at the school.

"Our IFC and member fraternities eliminated hard alcohol from facilities and events on our campus several years ago and have seen a positive shift in our culture when it comes to the health and safety of our members and guests," Gutwein said.

The NIC said that no alcohol "above 15% ABV," or alcohol by volume, can be present within frats. The only time hard alcohol can be served, regardless of the event's location, is if it is served by a licensed and insured third-party vendor at a registered social event.
The fraternity world has been reeling from high-profile scandals, prompting the launch of reform efforts amid fears that universities would crack down harder on chapters that break the rules.
Pressure ramped up last year following a series of hazing and drinking-related deaths of fraternity members and pledges at Penn State University and Louisiana State University. Meanwhile, tensions have been high at some campuses, such as West Virginia University, where the school president has threatened more severe restrictions on Greek life if changes don't come soon.