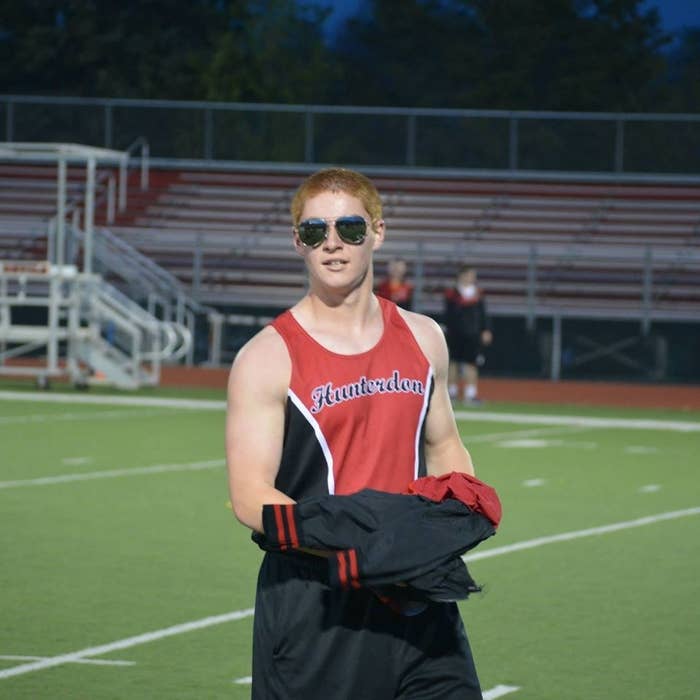 A grand jury report released Friday revealed the extent of the "depravity" in fraternities at Penn State and blamed the school for its "shocking apathy" toward the dangers of hazing and excessive alcohol consumption at Greek organizations.

The report was published by the Centre County district attorney after a 10-month investigation following the death of Timothy Piazza, a 19-year-old Penn State sophomore who died after a series of falls while consuming a "life-threatening amount of alcohol" at a Beta Theta Pi pledging event in February.

Penn State fraternity hazing "is not simply a single-borne illness infecting only one fraternity but a cancer that has spread across the Greek alphabet," the report said.

It also found that Penn State officials displayed a "shocking apathy" to complaints of alcohol abuse by Beta Theta Pi brothers and that the university had failed to control the dangers created by its students.

Piazza suffered from respiratory failure due to severe head trauma and had multiple traumatic brain injuries and a skull fracture as a result of falling down the fraternity house's basement steps following a hazing ritual called a "gauntlet" — where he was made to drink four to five alcoholic beverages within two minutes at a series of drinking stations.

Following Piazza's death, Penn State banned Beta Theta Pi from returning and announced a number of "aggressive measures" to reform Greek life on campus.

The grand jury report said that the current criminal law had also failed to deter fraternity members from hazing, making it nearly impossible for prosecutors "to pursue any semblance of justice" for victims of hazing deaths.

Eighteen of Beta Theta Pi's members faced more than 850 charges in Piazza's death, but a judge dismissed the most serious charges, including involuntary manslaughter and aggravated assault, during a preliminary hearing this year. Twelve more brothers were charged last month after the FBI was able to recover deleted surveillance video from the frat house basement on the night that Piazza and other pledges were hazed.

"There is no justice in a fine and maybe probation for the death of a 19 year old who will never graduate from college; never marry; never serve as his brother's best man; never introduce his parents to their grandchildren," the report said.
"When young men recklessly leverage someone's desire for friendship against him and direct him to guzzle enough alcohol to endanger his life so he can aspire to be 'one of them,' and it results in his death or seriously bodily injury, the crime they face in court should reflect the seriousness of the offense, and not the lowest grade misdemeanor has in its crimes code," the report said.
The report comes in the wake of some universities suspending all Greek life following the hazing deaths of students, including Texas State University, where a 20-year-old sophomore was found dead at an off-campus fraternity event on Nov. 15.

Florida State University also suspended all fraternities and sororities in November following the death of a 20-year-old Pi Kappa Phi pledge at an off-campus fraternity party. And in October, 10 members of the Phi Delta Theta fraternity were arrested in connection with the alcohol-fueled hazing death of an 18-year-old Louisiana State University student at a pledging event.