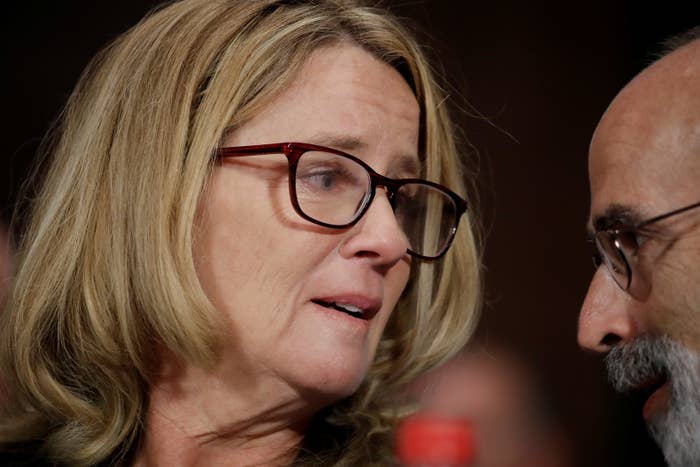 Christine Blasey Ford gave emotional testimony to the Senate Judiciary Committee on Thursday about her allegation that Supreme Court nominee Brett Kavanaugh sexually assaulted her.
Throughout the hearing, Ford was polite to the lawmakers and an attorney brought in to question her, at some point even making jokes, which many saw as an effort to put the senators at ease.
"Thank you, Sen. Grassley," Ford said at the beginning of her testimony, referring to the committee's chair, Sen. Chuck Grassley. "I think after I read my opening statement I anticipate needing some caffeine if that is available."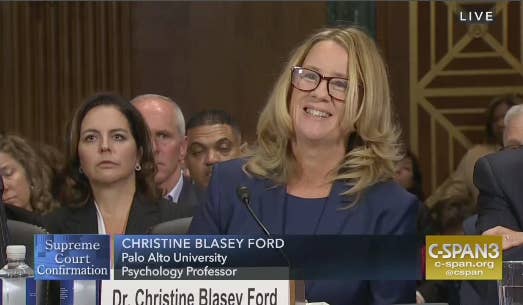 Later in the hearing, she was polite after expressing that she would like to take a break.
"Does that work for you? Does that work for you as well?" Ford asked Grassley.
"We're here to accommodate you, not to accommodate us," the senator said.
"I'm used to being collegial," Ford responded, before letting out a small laugh.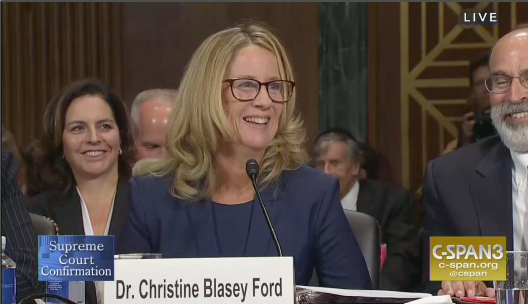 She also told Sen. Cory Booker that she wished she could be more helpful.
"Answer for me, how do you feel that all the things that could have been done thoroughly to help this deliberating body have not been honored in this so-called investigation?" the senator asked.
"I wish that I could be more helpful and that others could be more helpful, and that we could collaborate in a way that would get at more information," Ford responded.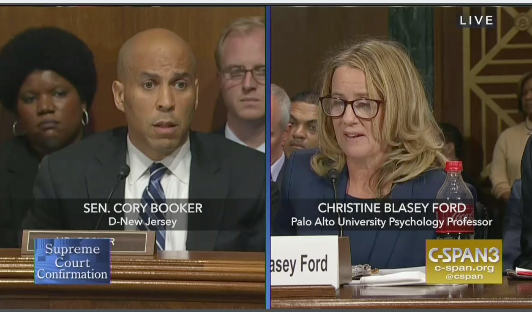 During her opening statement, Ford also remarked on trying to be "helpful."
"I truly wish I could be more helpful with more detailed answers to all of the questions that have and will be asked about how I got to the party and where it took place and so forth," she said.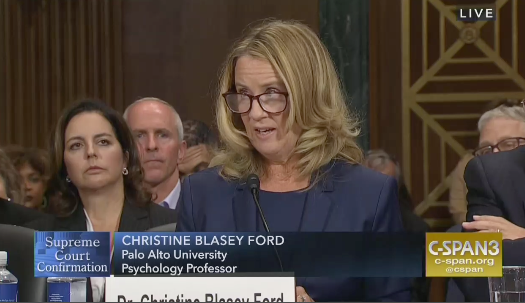 Women said that Ford's behavior — her politeness and small jokes — struck them.
They also took note of Ford's use of the word "helpful."
To someone else, the way Ford acted was similar to how other women comfort themselves as a means of protecting themselves.
"This is how we survive," they said.
Another person referred to it as "good girl language."
And this person remarked on the terms under which Ford's politeness was taking place: testimony on sexual assault.