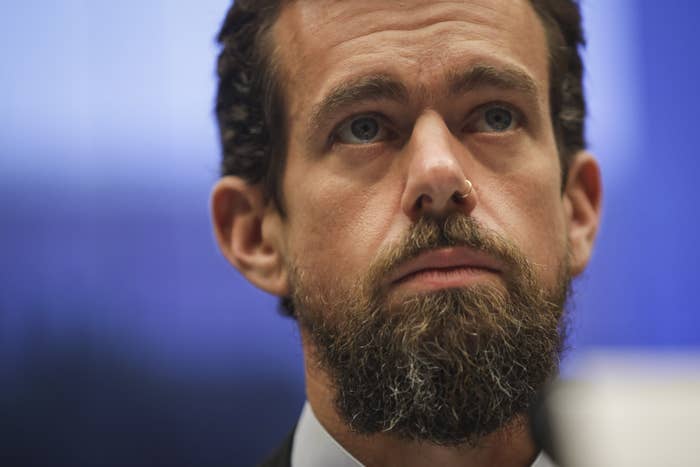 Twitter — which is under ongoing criticism for abuse and harassment on its platform — is working on a new policy against hate speech, and this time, the company wants your feedback on it before it makes it official.
The policy will determine how the platform deals with content that "dehumanizes others based on their membership in an identifiable group, even when the material does not include a direct target," according to a blog post published by the company.

Twitter — which already has a policy against hateful conduct and prohibits attacking people on the basis of race, ethnicity, national origin, sexual orientation, gender, gender identity, religious affiliation, age, disability, and serious disease — says the new policy would expand on this.
The company said in an interview with BuzzFeed News that it's taking user feedback into account before finalizing the policy in an effort to be more transparent. "We wanted to hear from the broadest array of people that we could come up with about what they like and what they hate," Del Harvey, Twitter's vice president of trust and safety, told BuzzFeed News. "Getting feedback from people will give us the opportunity to bring people along with us into the considerations that go into making this policy."
Harvey said the company is aware of people trying to game the feedback system and said it has "protections in place" to prevent that.
When asked for an example of "non-targeted dehumanizing speech" that Twitter would like to ban, Harvey said: "Statements along the lines of 'All members of protected group X are dogs or rats or whatever.'"
Twitter has recently taken a firmer position — it banned Alex Jones and Infowars for provocations it deemed in violation of its "abusive behavior" rules — and its new policy could impact more high-profile public figures on the platform such as President Donald Trump. In June, for example, the president received backlash for saying undocumented immigrants "infest" the United States.
Twitter did not immediately respond to questions about how the expanded policy could impact Trump. So far, the company has been noncommittal about restricting speech by the president from the platform. In an interview with BuzzFeed News in August, Vijaya Gadde, the company's legal, policy, and trust and safety lead, said that Twitter needed to build a "framework" around dealing with what Trump tweets to have a "more consistent way to enforce going forward."

And although Twitter's policies are global, a Twitter spokesperson told BuzzFeed News that this policy might be particularly relevant to India. It is Twitter's fastest-growing market and one that has become rife with harassment.
India's ruling right-wing Bharatiya Janata Party, headed by Prime Minister Narendra Modi, a Hindu nationalist, has polarized the country's discourse, leading to hateful conduct on Twitter.
Twitter hopes to make user feedback a part of the process before implementing policy changes in the future. "It's an important opportunity to get that broader set of feedback."

If you feel strongly about this policy change, you can weigh in on Twitter's survey until 6 a.m. PT on Oct. 9. Twitter says it hopes to roll out a final version of this policy by early next year.