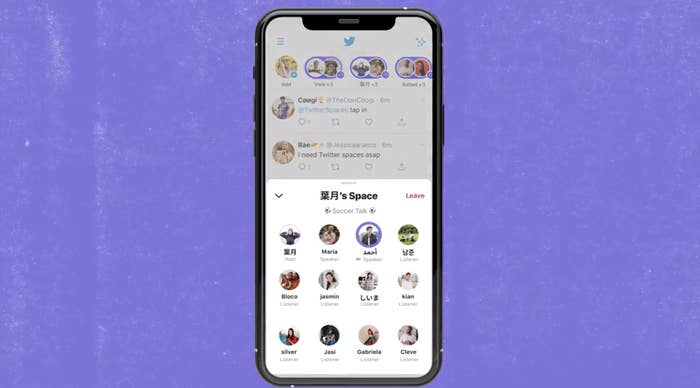 Twitter is opening up Spaces, its Clubhouse competitor, which lets you start or listen to live conversations. Beginning today, you'll be able to host a Space as long as you have 600 or more followers.
"Based on what we've learned so far, these accounts are likely to have a good experience hosting live conversations because of their existing audience," the company said in a blog post. "Before bringing the ability to create a Space to everyone, we're focused on learning more, making it easier to discover Spaces, and helping people enjoy them with a great audience."
Spaces are audio chatrooms. If someone you follow on Twitter starts or speaks in one, you'll be able to tap in and listen live. If a moderator wants, they can let you speak as well.
Here's what it will look like when someone you follow starts or speaks in a Space on Twitter.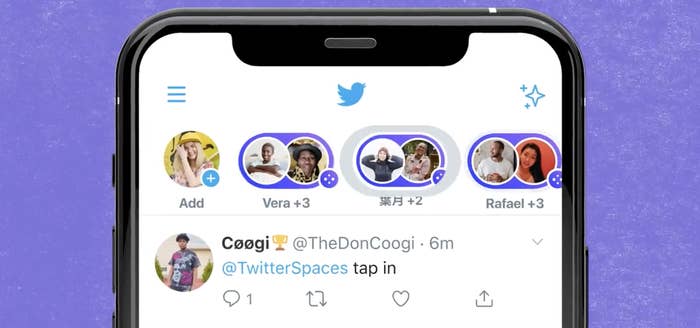 When Twitter launched Spaces in December 2020 to a small number of people on iPhones, it described the feature as "a small experiment focused on the intimacy of human voice" and said that it "imagined the best Spaces to feel like a well hosted dinner party."
It's almost exactly like Clubhouse, the live audio app that became a breakout hit in 2020 as the pandemic forced everyone indoors. The iPhone-only app, which you need an invitation to get into, was an early favorite of techies, followed by Black creators and people around the world. Many companies have tried to clone Clubhouse. In March, Discord, a chat platform popular with gamers and other online communities, added a live audio broadcast feature. Spotify is doing it too, and so is LinkedIn. Even Facebook CEO Mark Zuckerberg, who popped into a Clubhouse room earlier this year, is reportedly working on building a clone.
But unlike Clubhouse, Spaces has a few extra tricks up its sleeve. It's available on both iPhones and Android, includes live audio transcriptions, and lets people react to a conversation with emojis, and allows users to pin tweets directly into a Space.
And Twitter says that more changes are coming soon. Over the next several months, the app will let some hosts charge people to listen in (Twitter will keep a cut), schedule and set reminders for upcoming Spaces, bring on a cohost, and find Spaces more easily by putting a purple ring around someone's profile picture in your Twitter timeline when they're live in a Space.