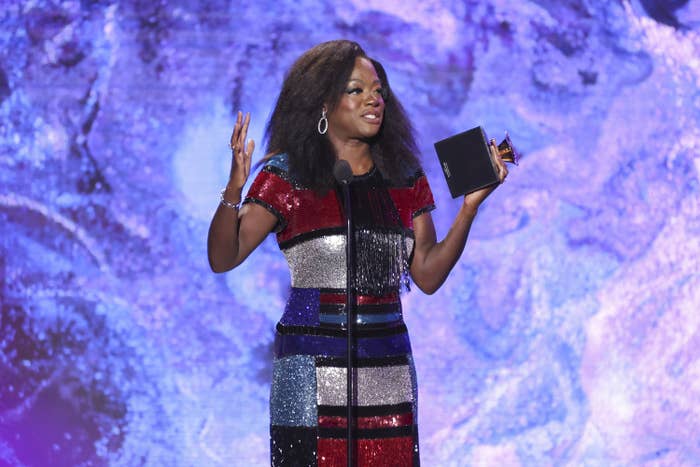 Viola Davis has achieved EGOT status after she won the Grammy for Best Audio Book, Narration, and Storytelling Recording on Sunday.
"It has just been such a journey," Davis said as she accepted the award. "I just EGOT!"
Davis recorded the audiobook for her memoir, Finding Me.
"I wrote this book to honor the 6-year-old Viola, to honor her, to honor her life, her joy, her trauma, her everything," Davis said.
In the book, she examines the radical steps she took to reinvent herself and find her purpose. Davis has called it a "deep reflection, a promise, and a love letter of sorts" to herself that she hopes inspires readers and listeners.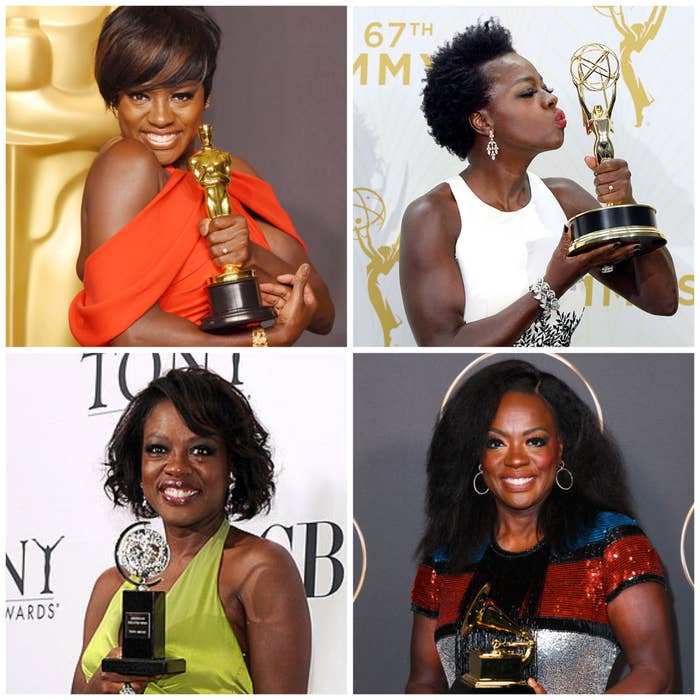 In 2017, Davis won the Academy Award for Best Supporting Actress for her role as Rose Maxson in Fences. She won an Emmy in 2019 for How to Get Away With Murder, in which she played Annalise Keating.
She previously won two Tony Awards, one for Best Actress in a Play for her performance in the Broadway rendition of Fences in 2010, and another as Best Featured Actress in a Play for her role as Tonya in King Hedley II in 2001.
The EGOT milestone comes as Davis was widely considered to have been snubbed by the Oscars this year. Though her performance in The Woman King was emotionally powerful, she was not nominated.
She is the 18th person to win an Emmy, Grammy, Oscar, and Tony, alongside talents such as John Legend and Andrew Lloyd Webber. She is also the third Black woman to achieve it, coming after Whoopi Goldberg and Jennifer Hudson.