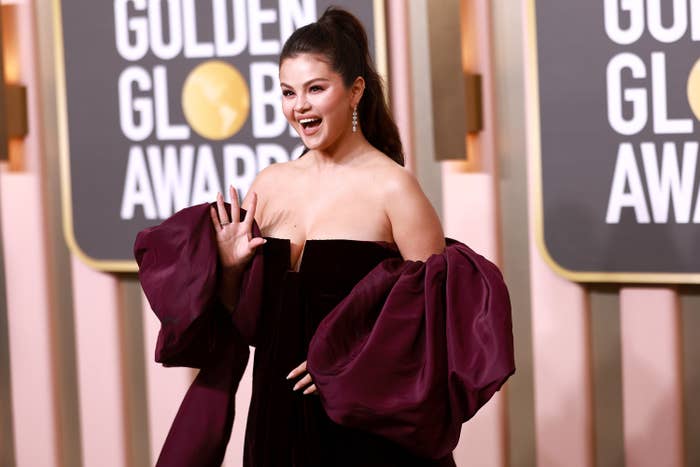 Selena Gomez celebrated being the first woman to reach 400 million followers on Instagram by expressing her appreciation to her followers.
"Wishing I could hug all 400 million of you," Gomez wrote Sunday in the caption of a photo gallery post showing her with her fans over the years.
Her post came a few weeks after she officially hit that milestone and dethroned the woman to previously hold the top spot, Kylie Jenner. (Jenner's follower count stands at 382 million.) Gomez is now the third-most-followed person on the platform after soccer players Lionel Messi (with 482 million followers) and Cristiano Ronaldo (with 562 million followers).
Despite her immense popularity, Gomez has been open about the complicated relationship she has with social media. She announced she was taking a break from social media shortly after passing Jenner as the most followed woman on Instagram. And she opened up to Vanity Fair in a recent interview, saying that she no longer personally uses Instagram on her phone, instead letting her team post for her. She told the outlet her break came after mean comments that caused her anxiety.
"People can call me ugly or stupid and I'm like, whatever. But these people get detailed. They write paragraphs that are so specific and mean," Gomez told the outlet. "I would constantly be crying. I constantly had anxiety…I couldn't do it anymore. It was a waste of my time."
Since that interview was published, Gomez has only ended up in the middle of more social media drama, with fans analyzing TikTok and Instagram posts involving her, Jenner, Hailey Bieber, and others associated with them.