Today, Samsung unveiled the latest version of its biggest smartphone offering: the Galaxy Note 9.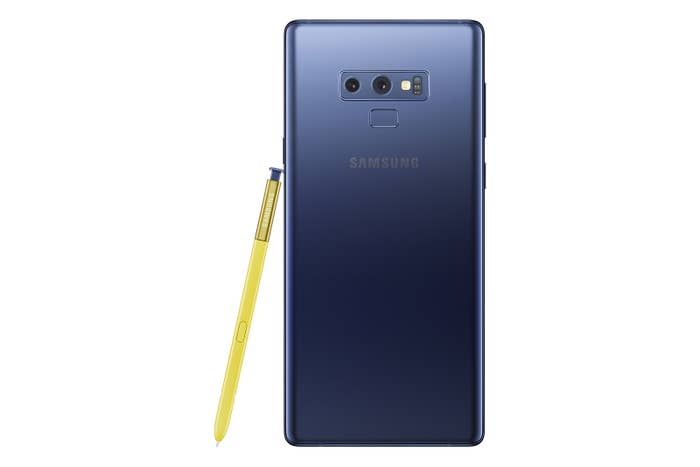 Samsung also announced that the ridiculously popular mobile game Fortnite will launch for Android exclusively on Samsung devices (Galaxy S7 and newer) on Aug. 9.
The game, which was previously only available on iOS, will be available on non-Samsung devices after Aug. 12.
The Note 9 doesn't look much different from last year's version. The display is slightly larger — at 6.4 inches diagonally versus the Note 8's 6.3 inches. The phone comes in two hues — ocean blue and lavender purple — with new, bright, contrasting yellow-colored pens whose default ink matches its colors. Oh, and it costs $1,000.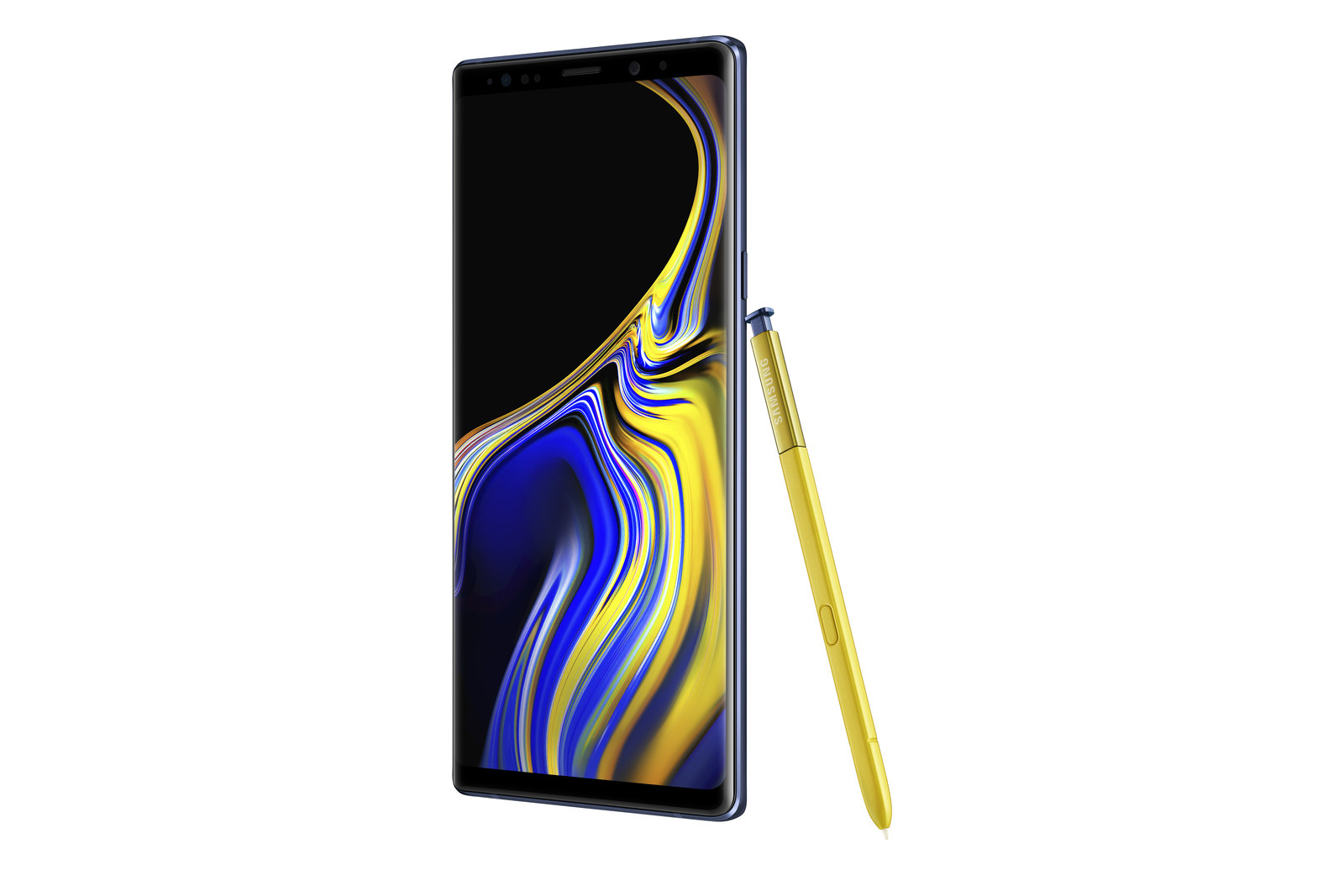 Other updates are under the Note 9's hood. The S Pen has new Bluetooth capabilities, allowing the stylus to work as a remote control for the phone. The phone also comes with double the default storage, has a larger battery, and includes an "intelligent" camera that can automatically detect and adjust its settings for various scenes.

The Note 9's pen is a little different from past Note styluses. It now has Bluetooth and can control the phone from a distance, making it work like a remote. Previous S Pens were merely digitizers that worked like a more precise version of your finger, with a few other tricks (like internal sensors that could tell when the pen was hovering over the phone's screen).

The Note 9 pen's button can be customized for a variety of applications, including camera, gallery, and Chrome. For example, you can set the button to open the camera with a long press and switch between selfie and normal view with a double-tap. The S Pen also needs to be charged in the phone. Samsung said it takes under a minute.
A new intelligent camera option on board the Note 9 can understand scenes and adjust the white balance, brightness, and color settings on the lens automatically. The camera's software recognizes 20 different categories, including food, wildlife, sunsets, and street scenes.
For the first time ever, the phone has a 4,000 mAh battery, the largest of any Samsung phone ever. (The similarly sized Galaxy 9+ that came out earlier in the year has a 3,500 mAh battery, while the previous Note 8 model has a 3,300 mAh battery.) Samsung won't say exactly how many hours the battery will last, but the company has said that you should expect "all-day performance."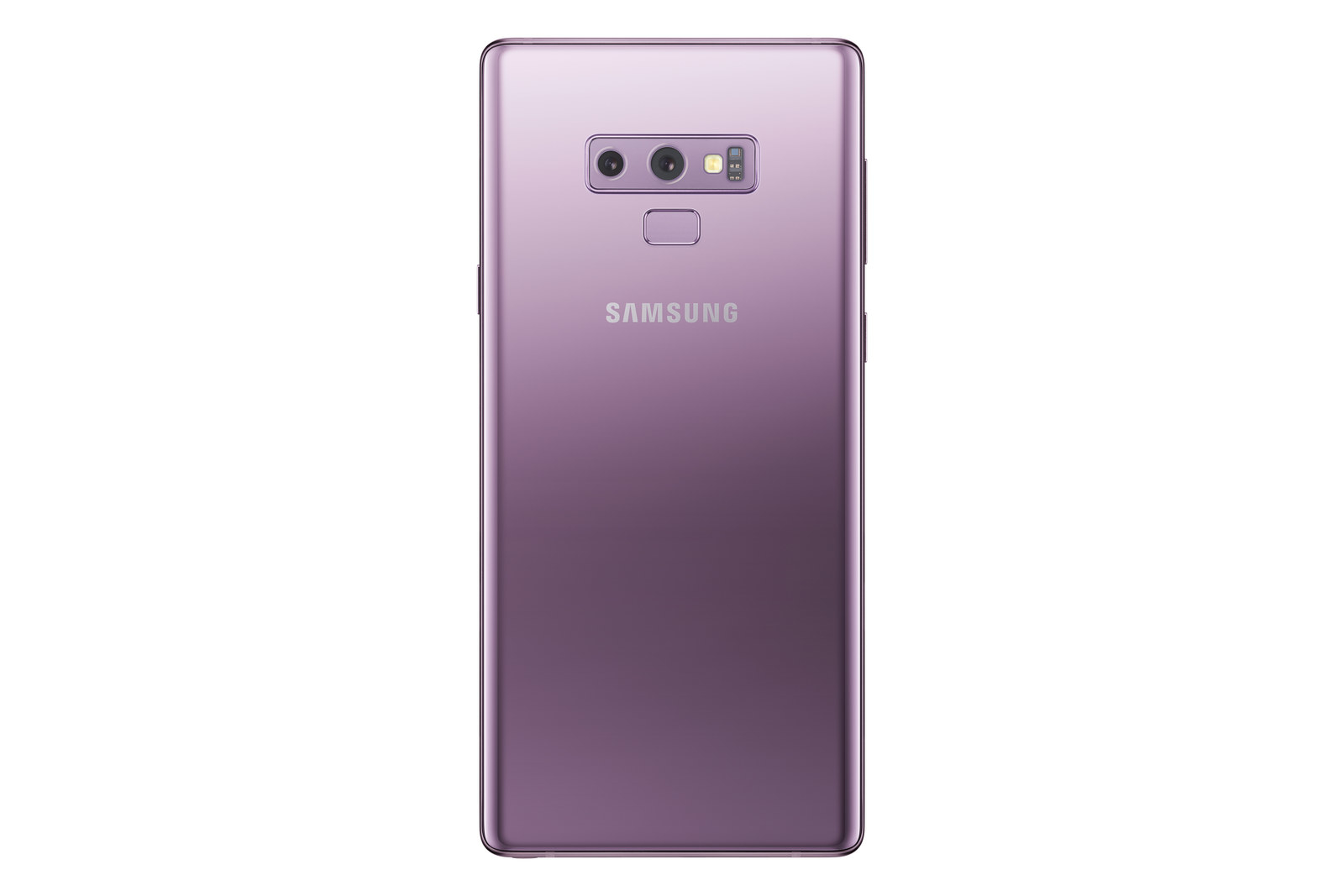 The battery upgrade comes as a surprise. In 2016, Samsung was forced to discontinue the Note 7, which shipped with faulty, exploding 3,500 mAh batteries. The following model, last year's Note 8, had a smaller battery, which poses less of an explosion risk compared with a higher-capacity battery. But the company seems confident its batteries are safe. A Samsung spokesperson stressed that all of its batteries are subjected to an eight-point battery safety check that includes extreme testing and X-ray inspection, plus additional testing by a third-party company, UL.

There are two Note 9 phones to choose from: a 128GB model with 6GB of RAM or a 512GB model with 8GB of RAM. If you need more storage, the Note 9 also has a slot for a micro SD card, up to an additional 512GB.
While most Samsung device owners prefer the slightly smaller Galaxy phone line, this device is, er, noteworthy because Samsung typically introduces new camera technology in the Note that eventually makes its way to the Galaxy the following spring. Last year, that feature was the Note 8 camera's dual lens — one wide-angle (read: normal) lens and one telephoto lens (for close-ups). Later, the Galaxy S9+ launched with the same dual lens (while the smaller Galaxy S9, unfortunately, still had only one lens). This year's upgrade appears to be the intelligent camera software, so take note, Galaxy users.
Pre-orders begin on Aug. 10 at Samsung.com and arrive in stores (and ship) on Aug. 24. The 128GB Note 9 will be sold at AT&T, Sprint, T-Mobile, US Cellular, Verizon, and Xfinity for $999.99, while the 512GB model is available in select AT&T, T-Mobile, Verizon, and US Cellular retail locations, as well as online at Samsung.com for $1,249.99.
CORRECTION
Samsung released the Galaxy 9+ in March 2018. An earlier version of this post misstated that date.