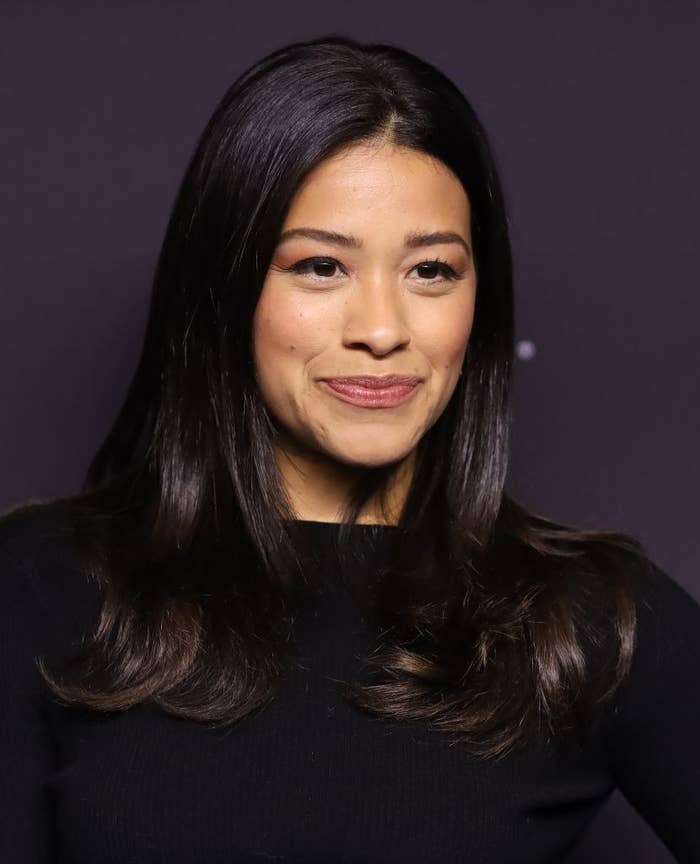 A video of Gina Rodriguez saying the n-word while reciting lyrics to a song was removed from the actor's Instagram story on Tuesday, followed shortly thereafter with an apology from the Jane the Virgin star.
The video shows Rodriguez, who has been accused of being anti-black in the past, singing along to "Ready or Not" by the Fugees as she has her hair and makeup done.
"Voodoo / I could do what you do, believe me," the actor sang in the video, which appeared for at least three hours on her Instagram stories before being taken down. "Niggas give me heebie-jeebies."

Representatives for Rodriguez did not immediately respond to BuzzFeed News' request for comment, but the star later apologized using the same app.

"I just wanted to reach out and apologize. I am sorry," Rodriguez said later on her Instagram story. "I am sorry if I offended anyone by singing along to the Fugees, to a song I love, I grew up on. I love Lauryn Hill, and I really am sorry if I offended you."
The star later posted another apology on Instagram, saying she had acted thoughtlessly. "In song or real life, the words that I spoke should not have been spoken," she wrote.
Rodriguez also spoke of learning a "public lesson" about the pain associated with the n-word. "I have some serious learning and growing to do, and I am so deeply sorry for the pain that I have caused," she said.

This gaffe is the latest slight, intentional or not, from Rodriguez against the black community. Last year, the Annihilation actor was accused of erasing black women during an interview she had with Grown-ish star Yara Shahidi while they promoted the film Smallfoot.
"You are just goals for so many young black women," interviewer BlogXilla said to Shahidi.
Rodriguez then cut in, seemingly correcting the interviewer, and said, "For so many women. Women."

"Yeah, for women too, but for black women we need people on a whole other level," BlogXilla responded.
Influential black culture website the Root later described Rodriguez's answer as "evoking the spirit of 'All Lives Matter.'"
Afterward, Rodriguez found herself making headlines once more when she was criticized for how she addressed pay inequality in Hollywood during a roundtable discussion with the outlet Net-a-Porter.
"I get so petrified in this space talking about equal pay, especially when you look at the intersectional aspect of it, right?" Rodriguez said. "Where white women get paid more than Black women, Black women get paid more than Asian women, Asian women get paid more than Latina women, and it's like a very scary space to step into."
As Selena Hill later wrote for the website Black Enterprise, "Although Rodriquez's comments are true in some regard, critics say her message was off-colored and glossed over the lack of representation and racial inequality black actresses face in Hollywood."
In January, Rodriguez appeared on Sway Calloway's radio program Sway in the Morning, where she broke down crying while attempting to tell her side of the story.
Rodriguez said pitting "two underrepresented groups against each other" is the last thing she'd want to do.
"Our unification is our rise," she said on the show. "Our unification is what's going to allow both of our communities to continue to flourish. I support and hope the reverse would happen."