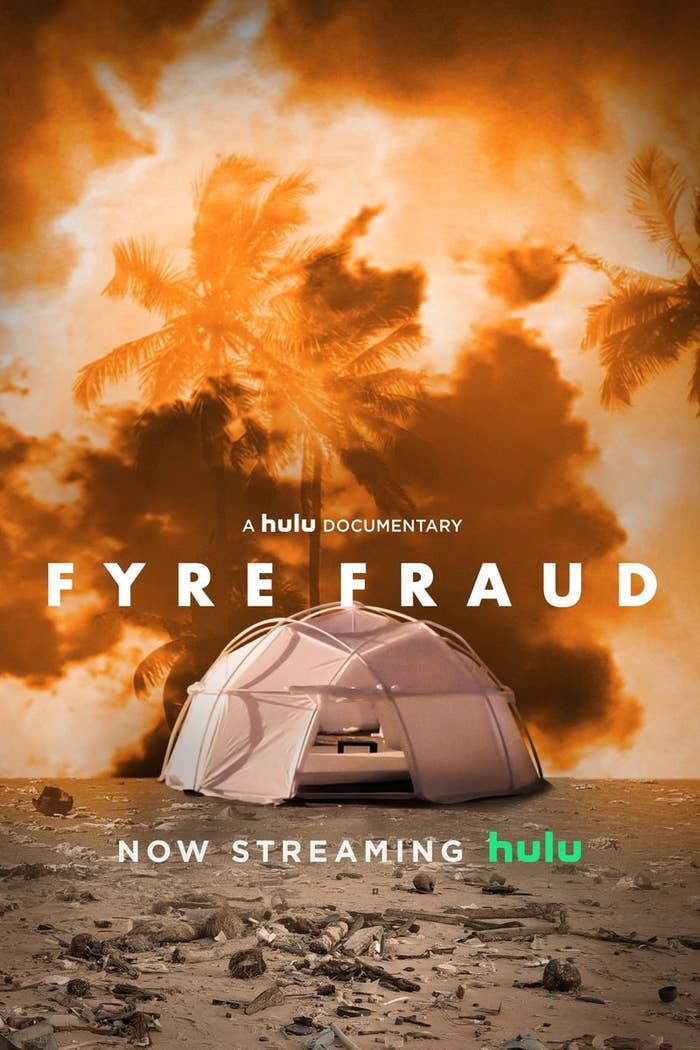 Hulu on Monday surprised the world by releasing Fyre Fraud, a documentary about the disastrous 2017 music festival, just four days before Netflix was set to drop its own documentary on the same subject.
The Hulu documentary will feature an exclusive interview with Fyre Festival founder Billy McFarland, who was recently sentenced to six years in prison for fraud.
According to a press release from the streaming service, the documentary "offers us a window into the mind of a con artist, the insidious charm of the fraudster and how they can capture our imaginations, our investment, and our votes in the age of Trump."
In addition to having McFarland featured in the film, the doc will focus heavily on the marketing and social media tactics around the event, especially as it pertains to FuckJerry, aka Elliot Tebele — who is an executive producer on the Netflix documentary, Fyre, premiering on Jan 18.
Fyre Festival was organized by McFarland and the rapper Ja Rule and was supposed to be a luxury music, art, and food event on a private island in the Bahamas that would eclipse big-name music festivals like Coachella and Bonnaroo.
But when folks who'd paid thousands of dollars for the exclusive opportunity to hang out with influencers like Kendall Jenner and Bella Hadid arrived, they were disappointed to find they had no lodging accommodations, limited food options, and that many of the acts — who'd enticed them to fly all the way to the Caribbean for the event — had bailed.
Hulu's apparent pettiness for releasing its documentary right before Netflix's is getting a fair bit of praise online.
Welcome to the streaming wars, everyone.
Will Netflix make a move and release its documentary even earlier now?
The good thing is, you'll soon have two films to watch about the greatest scam of the century.