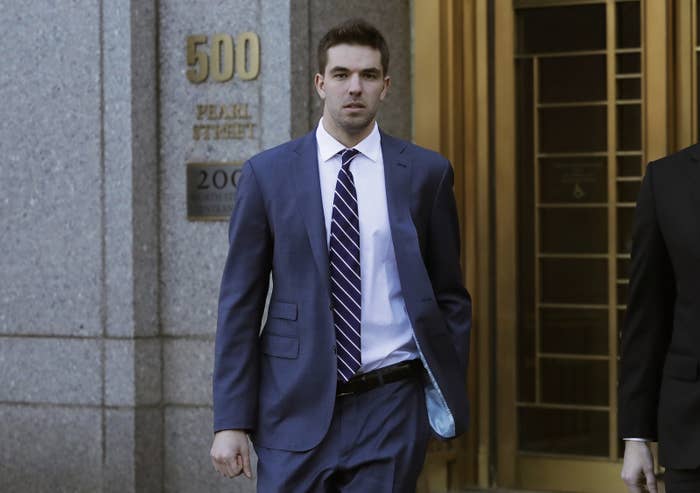 Billy McFarland, the founder of the notorious Fyre Festival, which ended in disaster in 2017, was sentenced to six years in prison on Thursday by a federal judge in New York.
In March, McFarland, 26, pleaded guilty to two counts of wire fraud for defrauding investors and a ticket vendor in connection with the April 2017 event. The music festival had been promoted by social media stars and celebrities like Ja Rule as a luxurious, A-list experience, but it quickly imploded into a calamity as duped guests arrived in the Bahamas to discover disaster-style tents and cheap sandwiches.
In addition to the public ridicule the festival generated, at least 80 investors lost more than $24 million by being deceived by McFarland into financing the fiasco.
In July, he pleaded guilty to two additional charges of wire fraud and bank fraud. While out on bail he sold bogus VIP tickets to fashion, music, and sports events, including the Met Gala, the Grammys, Coachella, and the Super Bowl. At least 30 customers lost approximately $150,000.
Prosecutors had sought a sentence of 15–20 years, describing him in their sentencing memorandum as "the consummate con artist" and "the sole criminal mastermind who ran sophisticated fraudulent schemes for three companies over the course of several years."
"The defendant's actions reveal a profoundly greedy, self-absorbed man focused exclusively on himself," prosecutors wrote.
McFarland told the court that he felt a crushing remorse for his actions, according to a Vice reporter present for the sentencing.
"I lived every day with the weight of knowing that I literally destroyed the lives of my friends and family," he said.