Fyre Festival — organized by Ja Rule and billed as a luxury music, art, and food event on a private island in the Bahamas and hyped heavily on social media by ~influencers~ like Kendall Jenner — actually turned into a hot, hot, hot mess that everyone compared to Lord of the Flies. As a result, it was canceled on opening day.
Flights were also canceled. Headliners dropped out. Guests tweeted photos of bare-bones food and lodging and comparing the stark reality to the (absurd) promotional videos the festival had put out.
"It was 'Hunger Games,'" one woman told BuzzFeed News.
People who were still on the island Friday told BuzzFeed News Deputy Editor Elizabeth Pears they arrived at the festival to find no pillows, Amazon boxes littered everywhere on the grounds, no electricity, and no private bathrooms.
"Our expectations were it was going to be really rocky," one person said. "When we got there it was a total disaster."
Musicians cancelled, and most people said they were looking to get refunds after paying thousands of dollars.
"We fought for places to sleep, but it wasn't that bad," one woman said.
Another woman described a chaotic scene, with attendees fighting for toiletries and essentials.
"It was a free-for-all," she said. "They were just grabbing towels, everything was on the ground."
Another man told BuzzFeed News there was no one to tell people where they would sleep or where their belongings were.
"We were the literal first people to get a tent, we were first in line," he said. "About 45 minutes later we saw a rush of people coming over. They said, 'Just go find one.'"
Billy McFarland, the co-founder of Fyre, told BuzzFeed News in a phone interview the festival grew larger than the 300-person crew hired for the event could handle.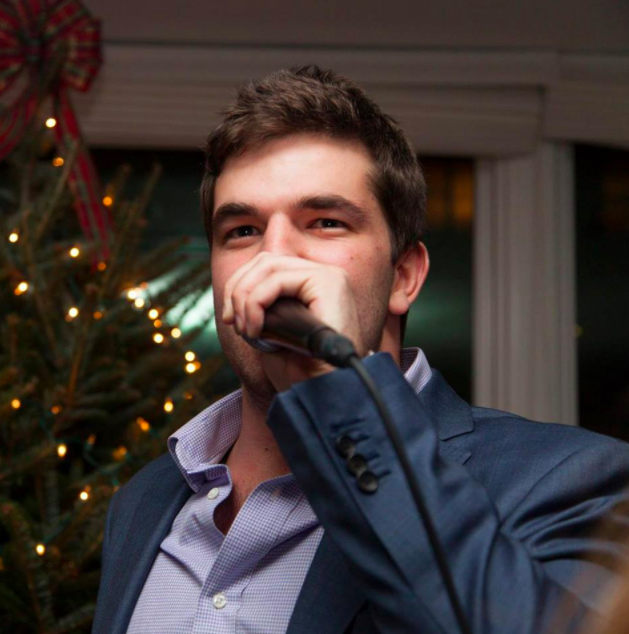 "I was a computer programmer and, after computers, the two things I love the most are the ocean and, for some reason, rap," he said. "So these three hobbies of mine somehow led me to meeting my partner, Ja Rule."
McFarland then described what he said was the beginning of the idea for the festival, when he flew from New York to the Bahamas with Ja Rule and landed in Exumas when the plane was running out of gas.
"That was our first time there and we absolutely fell in love with it," he said.
But McFarland said the festival and the number of guests quickly outgrew the staff slated for the event, leading to this weekend's fiasco.
"It's a very, very tough day for all of us," he said.
"I think the festival took on a life of its own, bringing more guests than we expected," McFarland said. "We quickly learned that the infrastructure here in the island was not what we were used to."
Asked whether the company was prepared to handle an event of the magnitude that it advertised, McFarland said it was "very ambitious in our part."
"We needed more manpower than the 300-person team we had," he continued.
While the company had decided to go with the concept of "literally building our own city," McFarland said it wasn't until after they began promoting the event that they realized the full scale of resources that would be needed, including water systems and tent housing on the beach.
McFarland denied reports that there were signs during the planning stages that the event was going south.
A talent producer wrote a piece in New York Magazine's The Cut that she quit days after being hired and "got a front-row seat to chaos."
However, McFarland said vendors, including the catering service, did not cancel because of problems with organizing the event but because Fyre had decided to hire locals.
When asked why headlining artists, such as Blink 182, pulled out of the event the day before, McFarland initially said it was because of travel arrangements. When it was pointed out that the band did not mention travel in a message to fans, he said "the situation came down to logistics down the board."
Other last minute challenges, including a storm the day before, also affected the festival's tents and water systems, he said.
Everyone who planned to attend the festival will receive a full refund, he added.
Fyre will also be planning a free concert in 2018 on a US beach, McFarland said, to make it up to people who planned to attend the festival in the Bahamas.
According to its website, the festival promised that attendees would be flown roundtrip on "a custom, VIP-configured Boeing 737 aircraft between Miami International Airport and Exuma International Airport on Great Exuma." (Exuma is a district in the Bahamas.) Tickets for the event appeared to range from $2,000 to $12,000.
But several people attending the festival said their flights from Miami were grounded. Fyre Festival later sent guests an update: "Due to circumstances beyond our control, to alleviate logistical challenges, all inbound charter flights to the Exumas have been cancelled."
And those who at least managed to board the plane and fly to the Exumas were apparently stranded on the tarmac for hours.
The Fyre Festival site also noted that guests would be staying in "modern, eco-friendly, geodesic domes." Additional housing and events were supposed to be available for purchase on nearby islands.
However, arrivals at the Exumas were faced with something a little...less luxe. Actually, the domes were tents:
The tents are sold by Shelter Systems, a company that specializes in providing shelter in emergencies and natural disasters.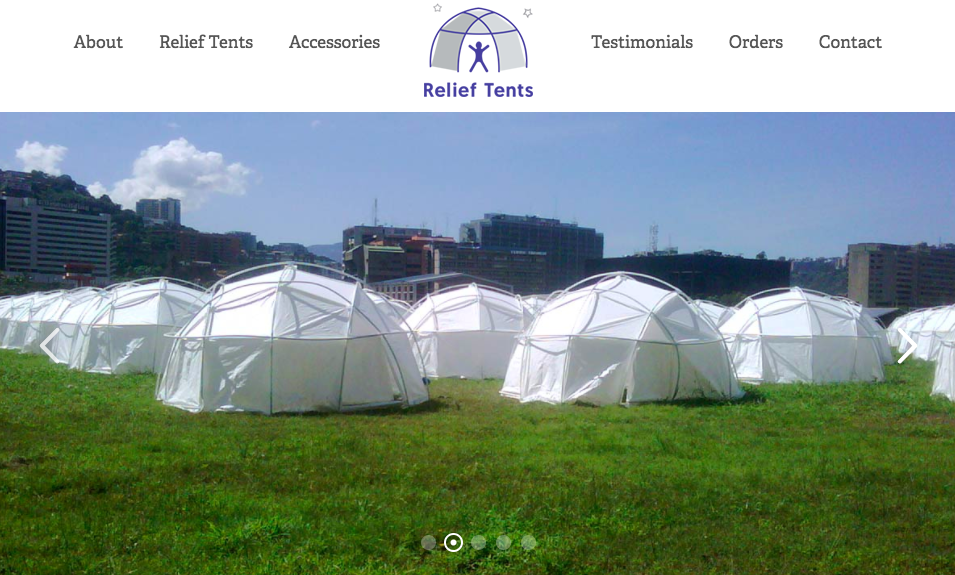 A BuzzFeed News editor on the scene confirmed the tents' origin, however, when asked on the phone, an employee for Shelter Systems said the company had not worked with festival organizers directly.
"I have not worked with them," he said.
According to its website, the tents come in varying sizes and are "durable, watertight, wind-resistant, pleasant to live in, easily to set up, and affordable."
The company notes the tents, which have been used in disasters in Nepal, Haiti, and Venezuela, are only sold to relief agencies and nonprofits.
McFarland told BuzzFeed News his company did not use Shelter Systems, but Eventstar, which has provided tents and other structures to concert events.
In addition to the accommodations, the food appeared to be pretty basic, as well. 👀😬
Starr Catering Group had initially signed on with Fyre Festival to provide the food, but told BuzzFeed News in a statement that their contract was terminated on April 2. It's unclear who was serving up the fare.
STARR Catering Group confirms that after engaging with Fyre Media Inc. on March 6, 2017 to offer premium dining experiences and unique culinary experiences to the attendees of Fyre Festival, the agreement was terminated on April 2, 2017.

Simon Powles, Starr Catering Group, CEO, comments: "To resolve any confusion, STARR Catering is not providing any catering services at the Fyre Festival. The Food Services Agreement STARR Catering entered for the Fyre Festival was terminated on April 2, 2017 and since that date STARR Catering has not been involved with, or provided any services in connection with this event.
THEN, as if things couldn't get more bleak, Blink 182, one of many performers headlining Fyre Fest, dropped out.
Blink 182 aren't the only ones to have jumped ship. Jenner, who had hyped the event, appeared to have deleted any mention of it from her Instagram.
But people had their receipts and dragged her on social media for backing the festival.
Other artists and musicians who were set to perform told BuzzFeed News they received cancellation notices on their way to the festival. One artist was even shut down in the middle of his performance.
"As a matter of fact, Daniel Cowel was the only artist who played at Fyre Festival," Cowel's manager told BuzzFeed News. "He played for 60 minutes and during his set the Bahamian government cancelled the festival."
Cowel's manager said he encouraged him to keep playing, "because the people had been through so much already," but the sound was eventually shut off.
Another musician, Lee Burridge, told BuzzFeed News he was stuck in Nassau, the capital of the Bahamas, and woke up to find out about the disarray and social media backlash.
"(I) didn't even get to go to the island it;s [sic] happening so no lord of the flies [sic] experience for me!" he told BuzzFeed News. "I woke up this morning to news it had been canceled."
Through it all, no one seems to know where Ja Rule is, even though he posted photos to his Instagram about "getting Fyre fly ready for flight" two days ago. (The photos have since been deleted.)
However, a spokesperson for Jack Daniels confirmed to BuzzFeed News that Ja Rule was in Chicago Thursday night and had performed at House No. 7.
On top of that, Fyre Festival started disabling the comments on its Instagram account in an apparent attempt to clamp down on the many, many complaints.
A Twitter account called @FyreFraud, however, managed to grab some of the comments before they were deleted.
The Bahamas Ministry of Tourism released a statement on the debacle Friday morning, saying officials were "extremely disappointed in the way the events unfolded yesterday."
Compounding the problem were issues at the airport, where officials appeared to have chained up the doors and people said they weren't allowed out of a very hot waiting area.
Friday morning, the organizers released a statement on social media canceling the event, citing "circumstances beyond our control" and that information about refunds was forthcoming.
Not long after that, Ja Rule tweeted that he was "heartbroken" by the incident and insisted that it was not his fault.
McFarland said Ja Rule was someone that he deeply admired, and said the musician did not have any role in the planning or logistics of the festival.
Now, let's be honest: This has all been very, very unfortunate for the folks who shelled out thousands of dollars for tickets to a music festival in the Caribbean, but everyone else seems to be soaking it up. #FyreFestival is now loaded with schadenfreude.
Some people there, however, insisted that not everyone there was a rich kid.
But others seemed less phased and took to referring to the area as a "refugee camp."