This week has seen Equinox and SoulCycle customers — including celebs — cancel their memberships in protest against Stephen Ross, the wealthy owner of the gyms' parent company, hosting a Trump fundraiser in the Hamptons on Friday.
As liberals debate if they're comfortable spending their money at places where some of it may end up supporting the president, actor Armie Hammer (Call Me by Your Name, Sorry to Bother You) on Friday sought to call attention to another wealthy Trump benefactor.
"Hey, while everyone seems to be on this Equinox thing," he tweeted, "it might be a good time to mention that one of Trump's largest financial contributors is the chairman of Marvel Entertainment (Isaac Perlmutter)..... jussayin."
Until September 2015, Perlmutter oversaw the development of film projects at Marvel Studios before the company went through a reorganization, effectively removing the billionaire from any substantial input on the studios' movies.
This year, Perlmutter — who has a net worth of $5 billion, according to Forbes — gave $360,600 of his own money to the Trump Victory Committee, a fundraising enterprise between the RNC and the Trump campaign. Perlmutter's wife, Laura, matched her husband's donation, helping the president raise more than $100 million in campaign funds this year.
In 2016, the executive also donated $1 million to Trump's veterans fundraiser during the election primary season that year. (Trump held the event as a televised boycott of one of the Republican primary debates when Fox News would not replace Megyn Kelly as moderator.)
But the relationship between Perlmutter and Trump goes quite deep.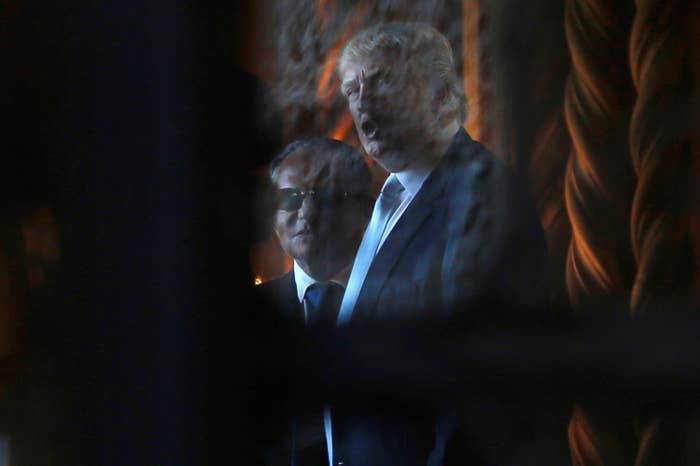 According to a 2018 ProPublica report, "Trump and Perlmutter regularly talk on the phone and dine together when the president visits Mar-a-Lago." The Marvel chief and two others have even been accused of wielding inappropriate power in Trump's Department of Veterans Affairs — something they deny.
Aside from political drama, Perlmutter has been accused of making inappropriate remarks while working at Marvel. Perlmutter, who had a hand in Disney's acquisition of Marvel Studios, allegedly said in 2015 that all black people "look the same" when concerns were raised about replacing actor Terrence Howard's character in 2008's Iron Man with Don Cheadle. It's also been suggested that the executive isn't the biggest fan of women superheroes.
Disney has endured criticism for turning a blind eye to the rumblings about Perlmutter. In the past, the studio has ousted people like Roseanne Barr, who was removed from her hit ABC show after she made racist remarks, and James Gunn, who was fired from the upcoming third Guardians of the Galaxy film for tweets that made light of child molestation. (The studio has since rehired Gunn.)
In response to Hammer's tweet on Friday, some accused him of going after Perlmutter because he was bitter for being passed over for a role. (The actor had been rumored as a possible contender for Eternals.)
But others felt the focus on Perlmutter, helped by Hammer's tweet on Friday and by others who pointed to Perlmutter before the actor did, further illustrates how closely intertwined many billionaires are with American politics.

Stephen Ross, the Equinox and SoulCycle owner whose decision to fundraise for Trump caused customers to boycott, released a statement on Wednesday, saying his sole purpose for the event was born out of his "deep concern for creating jobs and growing our country's economy."

But because of his association with Trump, people have accused him of supporting racist and anti-LGBTQ policies — a stark contradiction with the Equinox and SoulCycle brands.
"I have been, and will continue to be, an outspoken champion of racial equality, inclusion, diversity, public education and environmental sustainability," Ross has insisted, "and I have and will continue to support leaders on both sides of the aisle to address these challenges."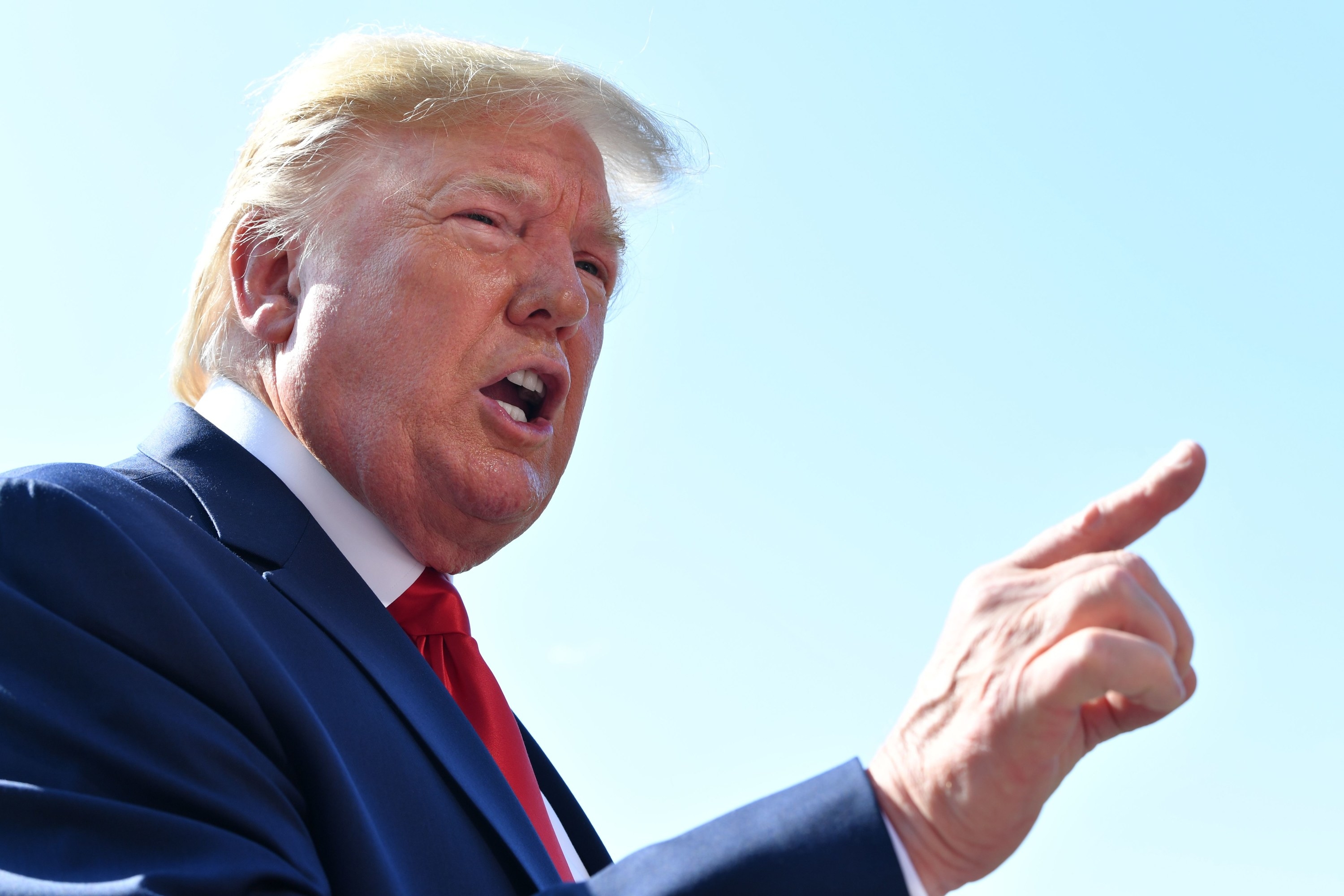 As he left the White House on Friday to attend the fundraiser, Trump told reporters Ross was a "great friend."
"He's probably more inclined to be a liberal, if you want to know the truth," he said, "but he likes me, he respects me."
"The controversy makes Steve Ross hotter," Trump said of the Equinox/SoulCycle pushback. "He'll figure that out in about a week. But he's very happy … a lot of people are going" to the fundraiser.