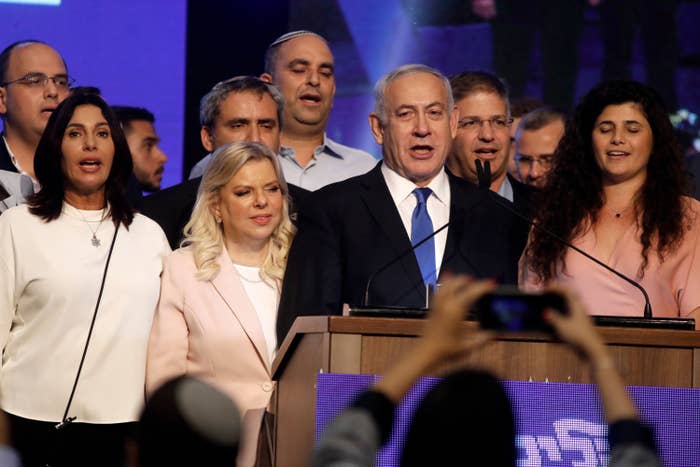 Benjamin Netanyahu appears to have again been denied the decisive mandate he sought from Israeli voters.

Israel's second election in six months was seen as a referendum on Netanyahu, Israel's longest-serving prime minister, who had campaigned on the message that he is the only one with the ability to protect Israel from its enemies — internal and external.
He had also campaigned on his close ties with US President Donald Trump, who had backed Netanyahu's bid for a fifth term and granted him a major policy victory by moving the US embassy in Israel from Tel Aviv to Jerusalem.
Netanyahu's right-wing Likud party and main rival Benny Gantz's centrist Blue and White party appeared neck and neck at around the 32-seat mark on Wednesday with more than 92% of the votes counted, with Blue and White slightly ahead. Neither party has a clear path to forming a governing coalition, however.
The inconclusive results are likely to spark weeks of political horse trading as both sides seek the support of other political parties in building a ruling coalition in the 120-member Knesset, Israel's parliament.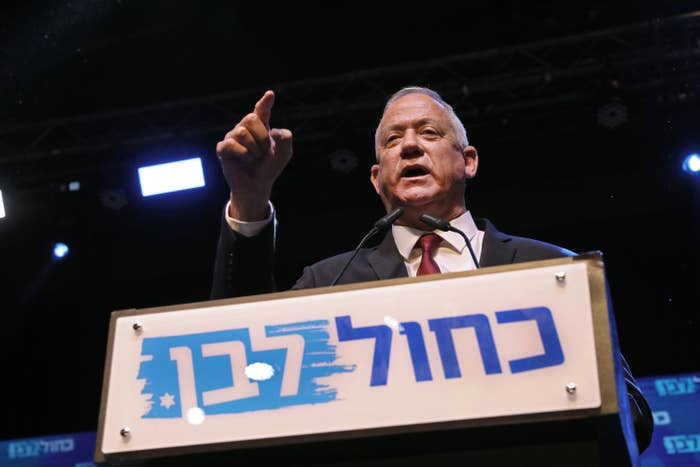 Netanyahu and Gantz will likely need support from Avigdor Lieberman, a former senior aide to Netanyahu who leads the Yisrael Beiteinu party and has called for a secular unity government. Lieberman broke with Netanyahu in April after the first election this year.

Gantz, a retired general, has also called for a unity government — but without Netanyahu, who is embattled with corruption charges, at Likud's head. Likud leaders have said, however, they are standing behind Netanyahu.
Netanyahu, who has served 10 years continuously in office and 13 in total, triggered this election after a similarly indecisive result earlier this year. Seeking a fifth term in office, he has waged a nationalistic campaign, promising to annex territory in the occupied West Bank.
Responsibility falls to President Reuven Rivlin to choose between Netanyahu and Gantz, depending on who he believes has the ability to build a coalition. After April's election, Netanyahu failed to form a coalition — if a coalition is not formed again, it's possible that a third round of elections will take place.
CORRECTION
The number of Knesset members was misstated in a previous version of this post.