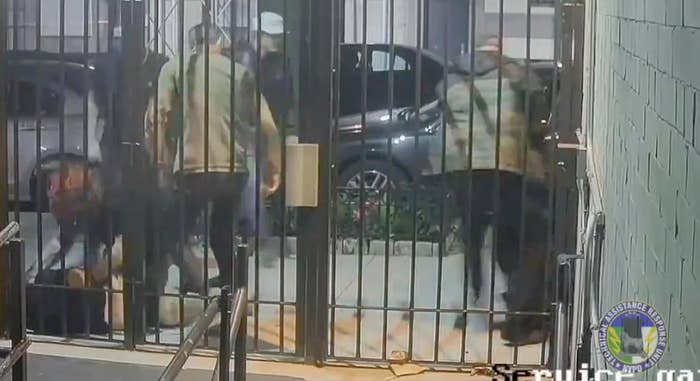 The NYPD on Monday arrested three men affiliated with the far-right men's organization Proud Boys in relation to the brutal fight that erupted in Manhattan after a speech by the group's founder Gavin McInnes.

A total of five men have been arrested following the incident between Proud Boys and far-left protesters on Oct. 12 that led to intense scrutiny over how the NYPD responded to brutality among extremists.
On Monday, the NYPD announced the arrests of Irvin Antillon, 41, from Queens, New York, and Douglas Lennan, 40, from Northport, New York, who were both charged with riot and assault. A third man, Maxwell Hare, 26, from Harrisburg, Pennsylvania, was arrested and charged with gang assault, assault, riot, and criminal possession of a weapon.
Last week police arrested Geoffrey Young on charges of riot and attempted assault, and John Kinsman on charges of attempted gang assault, attempted assault, riot, and criminal possession of a weapon.
The fight broke out following an event at the Metropolitan Republican Club, which advertised that Proud Boys founder McInnes would reenact the samurai sword assassination of Japanese socialist leader Inejiro Asanuma.
Police escorted the Proud Boys out of the venue, where protesters had gathered. The fight broke out a couple of blocks from the Republican club. Surveillance video from the scene showed protesters throwing a bottle at a group of Proud Boys, who were wearing their signature uniform of black-and-yellow Fred Perry polo shirts and red Make America Great Again hats.
The Proud Boys responded by throwing the protesters to the group and beating them. No one was arrested when police arrived to break up the fight.
In a separate incident involving the Proud Boys about 10 minutes later, three leftist protesters were arrested for allegedly attacking a man and stealing his backpack.
NYPD officials initially said they were looking to charge nine Proud Boys and three leftists in relation to the two incidents.