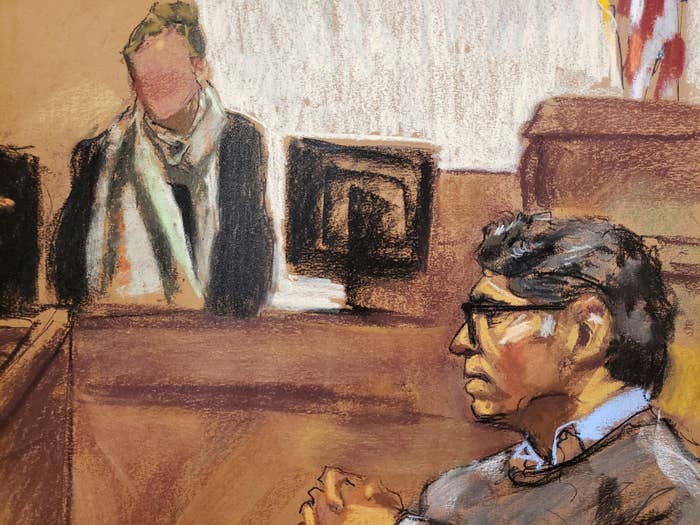 BROOKLYN — A woman took the stand Wednesday as the first witness in the federal criminal trial of Keith Raniere, testifying that she was manipulated into becoming "a slave" and performing sexual favors for the alleged cult leader.
Sylvie, who only used her first name in court, was a member of NXIVM for 13 years, and her testimony Tuesday and Wednesday gave the public an inside look on the inner workings of the alleged sex cult.
Raniere was charged last year with with sex trafficking, sex trafficking conspiracy, racketeering, and conspiracy to commit forced labor. His lawyers have argued he is a "good man" with "good intentions."

Allison Mack, the former Smallville actor who allegedly was Raniere's second-in-command, has pleaded guilty to racketeering and conspiracy charges.

Sylvie said she was first introduced to NXIVM through Clare Bronfman, an heir to the Seagram liquor fortune whose wealth helped fund the organization and who also pleaded guilty last month for her involvement.
Sylvie said that Bronfman and Raniere kept a close eye on her over the years as she was a runner, training with the hope of becoming an elite athlete. Raniere offered to be her coach even though Sylvie testified she had never even seen him run before.
She said she was required to send them daily logs of her training performance. When she complained about feeling ill after a strenuous period of training, she said Bronfman and Raniere did not suggest she go see a doctor or ease up on her running.
After several years of taking self-help classes, Sylvie was invited to join DOS — a subgroup of NXIVM. Monica Duran, the woman who invited her to join, promised Sylvie this new project would help her lead a more fulfilled life and become a stronger person — but to learn more about it, she would need to hand over "collateral."

She testified that Duran suggested Sylvie write a letter addressed to her parents saying she was a prostitute, as well as hand over naked photos of herself.
Once Sylive provided the sensitive material, she said, Duran told her she was now her "slave."
"I thought I was in the project and the collateral would basically keep my mouth shut about it. Now I was Monica's 'slave' and she was my master," Sylvie testified, adding that Duran began giving her assignments she needed to complete.
One of her first assignments, Sylvie testified, was "to seduce Keith."
"It was an assignment from my master and I didn't have a choice," Sylvie testified.
Sylvie said she felt awkward about it but one day texted Raniere, "You look hot in your glasses."
"You're going to have to do better than that," she said Raniere responded.
The messages became more explicit, Sylvie said, and Raniere suggested she be "more vulnerable" and send him naked photos, at times suggesting what poses she should take.
Sylvie continued to send naked photos of herself for a few months, she said, until one day her father called her and suggested she get her own cloud-based storage account, telling her, "I found your medical pictures."
Sylvie, feeling horrified, testified that she asked Raniere for permission to stop sending him sexual photos.
"He said I could stop sending the pictures and the next thing would be in person," Sylvie testified.

At a future assignment, Duran allegedly instructed Sylvie to meet with Raniere, ask him to take a photo of her, and "go along with whatever else happened next."
Sylvie said that when she got to his house, he led her upstairs to a room that had a bed with dirty white sheets on it.
She said she asked him to take a photo of her and he then instructed her to undress. When she laid back on the bed, she testified, Raniere performed oral sex on her.
"I felt like I was having an out-of-body experience," she said, adding that she wanted it to stop and made various sounds and faces to indicate that she had finished.
When it was over, she said, Raniere told her she was "brave," "special," and now "part of the inner circle."
When asked why she went along with all of this, Sylvie said she understood it to be a command from her master and what she had to do in order for her collateral to not be released.
As part of her responsibilities with DOS, Sylvie was tasked with recruiting new "slaves" and making a "life commitment" to Duran, her master, in a ceremony at which Duran placed a necklace she called a "dog collar" around Sylvie's neck.
Over time, Sylvie said, she had to provide additional collateral in order to make it stronger. She said she wrote more damaging letters to her loved ones, including to her husband, and gave Duran power to decide whether she'd have children.
Sylvie also testified that she was told she was to get "branded." She said Duran described it as "a little tattoo," and showed Sylvie her own.
Prosecutors have said that the women in DOS were branded with Raniere's initials using a cautery pen that burned their skin and left a mark.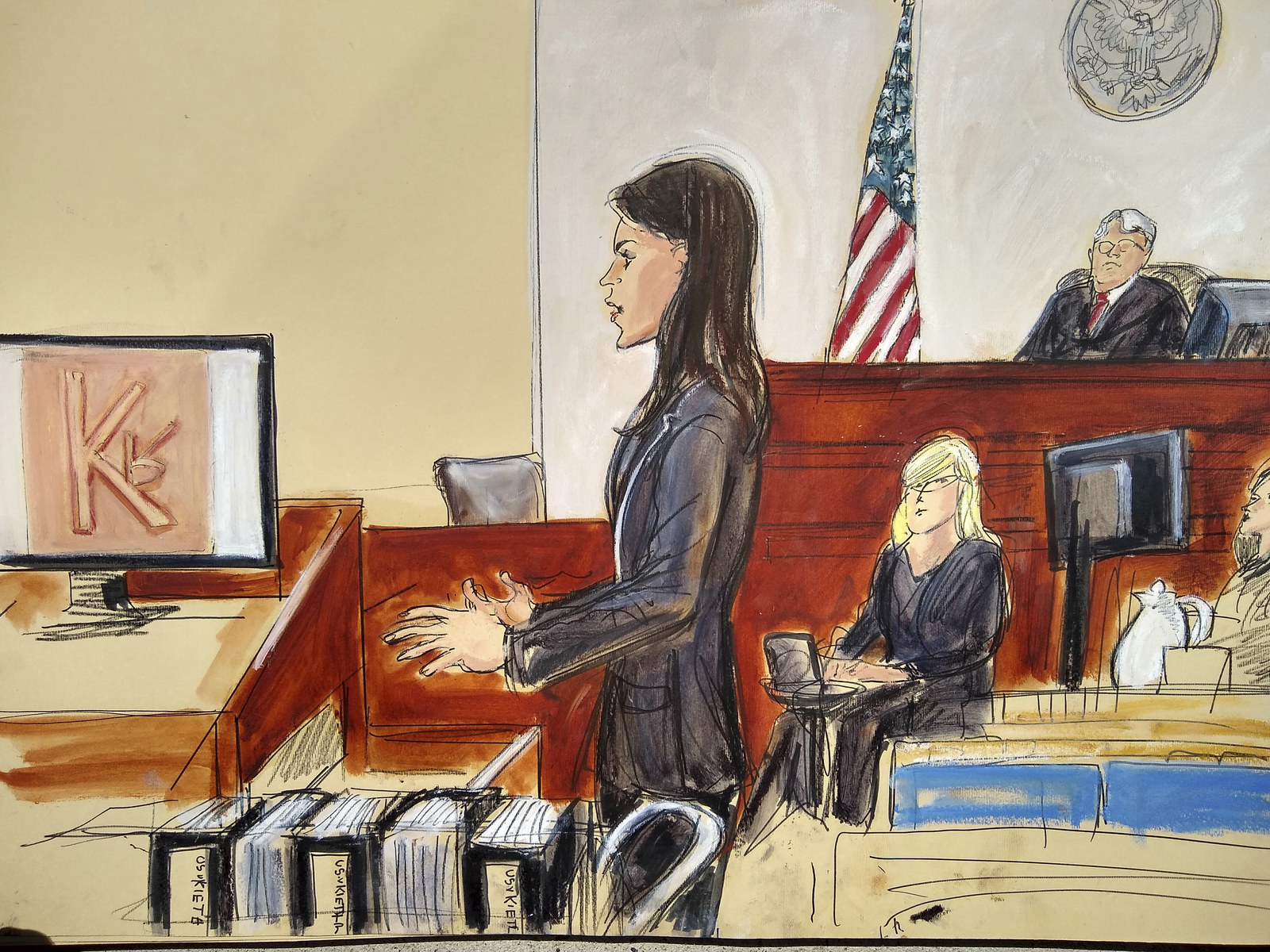 Days before Sylvie's scheduled branding ceremony, the NXIVM community was rocked when two members resigned and reports were posted on a blog detailing abuse of women.
"I got freaked out," Sylvie said. "The thing that scared me most was there was a story about women being beaten with paddles."
That's when Sylvie said things began to change. This was in the spring of 2017 and by the end of the year Raniere had fled to Mexico. In March the following year he was arrested and charged.

Sylvie and her husband eventually moved to her home country of England where they still live. She has signed an immunity deal with prosecutors.

"I'm still trying to recover my brain," she said, adding that being a part of NXIVM has led her "to be ashamed of myself.
"I'm trying to overcome that and it's difficult," she said.