Avengers: Infinity War: Black Panther's fate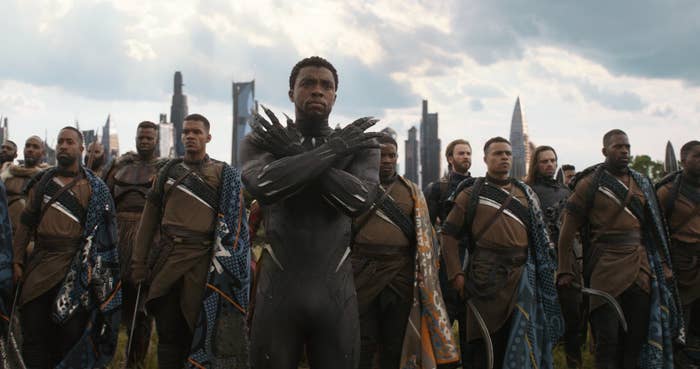 Infinity War as a whole left me shook, shaking, and wondering when I would be stirred. Given that it was the most commercially successful global film of the year, I doubt I was the only one who felt that way. And there are many moments in Infinity War that made me pant nervously — from watching Thor (Chris Hemsworth) nearly die at the start of the film to Thanos (Josh Brolin) killing Gamora (Zoe Saldana), his daughter. But no scene made me gasp louder than when my personal king, T'Challa (Chadwick Boseman), disappeared as he tried to help Okoye (Danai Gurira) up after the Battle of Wakanda.
We had just gotten to know and love T'Challa in Black Panther, and I don't understand why I had to watch him fade into dust. This scene was also made to look like Okoye would be the one who would disappear — which would have been just as bad, for the record! I know the Lord giveth and the Lord taketh away, but this particular ordeal felt especially gut-wrenching onscreen, and having to wait until Endgame feels like cruel and unusual punishment.
WHO IS RULING WAKANDA IN THE MEANTIME AND WHERE IS T'CHALLA? —Kovie Biakolo
Black Panther: Killmonger vs. T'Challa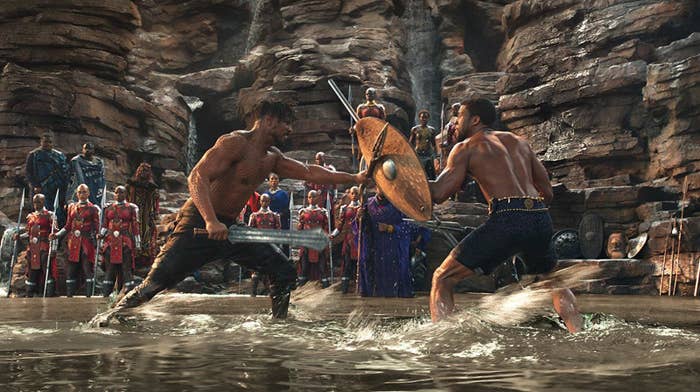 This scene is less shocking in the traditional sense, and more so in the thirst sense. To be clear, most of the fight scenes in the movie are a cinematic feat that flex director Ryan Coogler's figurative muscles and his actors' actual muscles. But the fight in which Erik Killmonger (Michael B. Jordan) rips off his shirt as he prepares to battle T'Challa (Boseman) for the throne takes the crown because of the literal gasps that come from the audience when Jordan's chest is exposed in all its glory. That shit is damn near erotic. To quote myself, "Jordan clearly did not miss one gym day while filming; his muscles were blinding enough to have you forgetting the plotline and overcome with nothing but the desire to connect every single one of the dots on his body, which, thankfully, is barely covered for the rest of the film." Couple that with the fact that Jordan is fighting a shirtless Boseman, who's also fine as hell — "from his chiseled abs and jawline to his beautiful brown skin to that Obama-esque walk that drips with swag," a king! — and you have a battle of the sexy that no one was prepared for. Oh, and I guess the end of the fight, when Killmonger wins, throws T'Challa over the waterfall to die, and takes the Wakanda throne, was shocking as well. —Sylvia Obell
The Favourite: Queen Anne's confession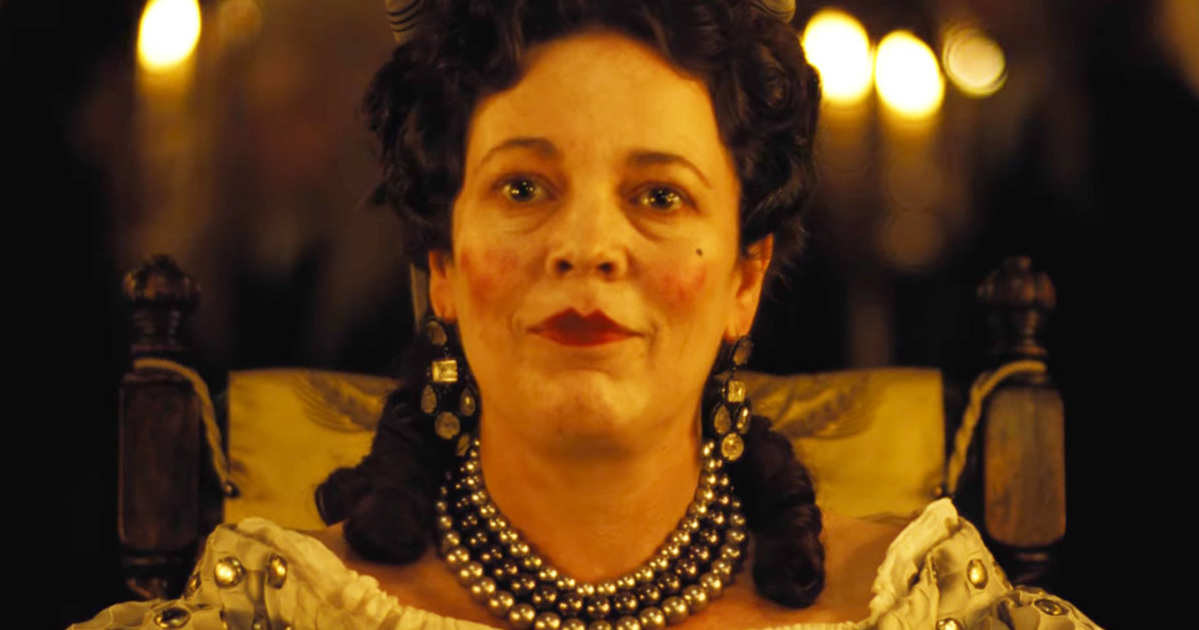 In The Favourite, Queen Anne (Olivia Colman) — whom my colleague Alison Willmore has un-improvably described as a "gouty toddler" — has but one person in her life who truly knows her, Lady Sarah (Rachel Weisz). Sarah is Anne's consigliere in matters of state, her confidante since childhood, and, most notably, her private lover. That is, until Sarah's down-on-her-luck cousin Abigail (Emma Stone) arrives and methodically maneuvers her way into Anne's good graces, and then into her bedroom. At first, Sarah can't quite believe Anne has forsaken her for Abigail, but then the Queen stops Sarah — and the audience — dead with a single, perfect line: "I like it when she puts her tongue inside me." I screamed, out of shock and joy and respect for Colman's cutthroat deadpan delivery. If there is any justice in this world, it will be her Oscar clip. —Adam B. Vary

Free Solo: The final climb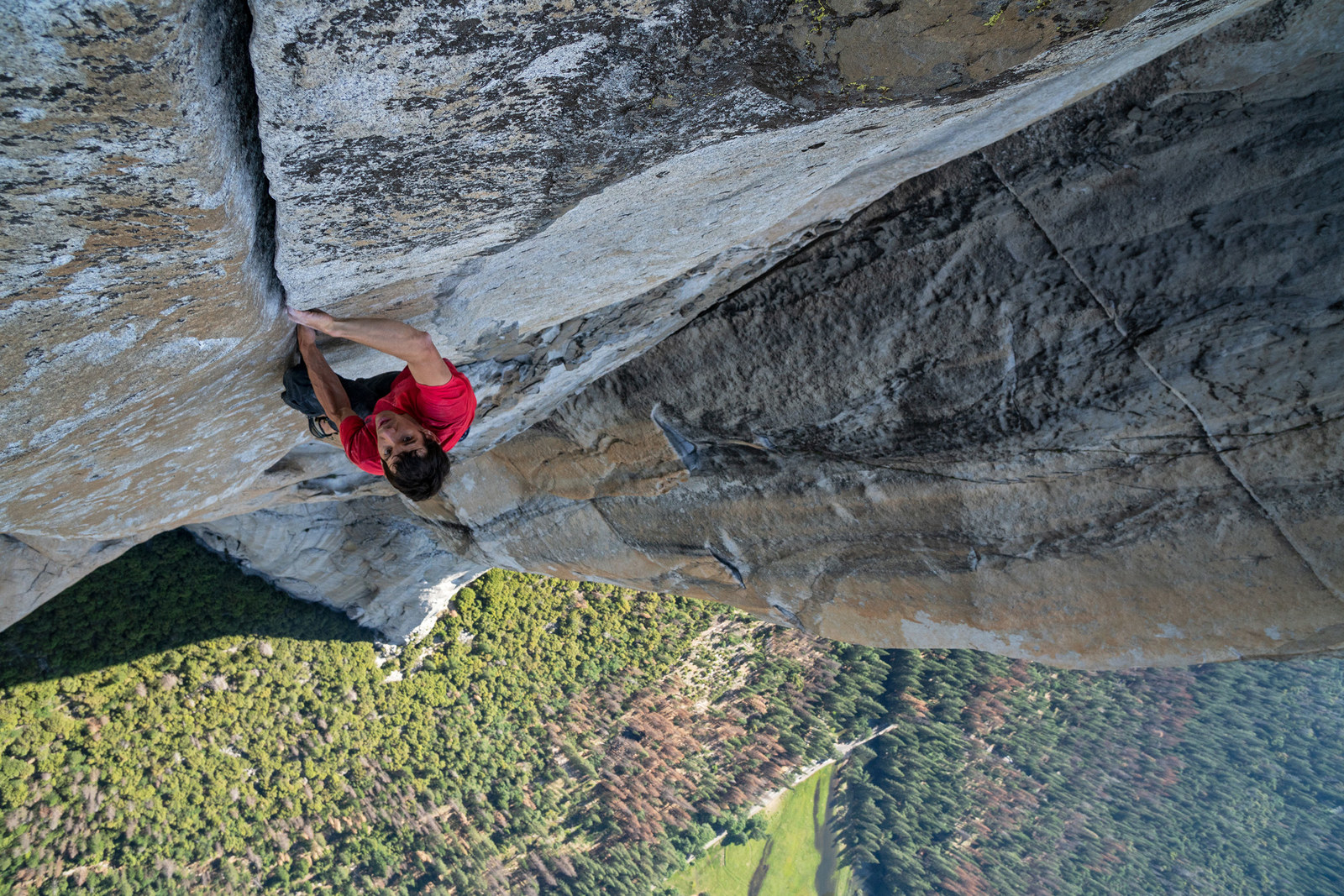 I confess to not knowing what "free solo" climbing meant before this movie, and I was shocked to learn: It means climbing without any ropes or help at all. Elizabeth Chai Vasarhelyi and Jimmy Chin's documentary Free Solo is spectacular in the literal sense of the word — it's also an excellent character study of free climber Alex Honnold and his quest to scale Yosemite National Park's El Capitan. Alex (I feel like we're on a first-name basis after seeing the movie) was obsessed with climbing the 3,000-foot-high El Cap without aids. No one had ever done it before. (Look at this graphic the New York Times did of his climb, and you can see why.)
The whole movie leading up to the climb is about Alex training, and getting to know him. Alex's struggles to connect with his girlfriend, Sanni McCandless, while he also trains for a climb that might kill him, make for a compelling documentary. And there's enough dramatic climbing footage throughout the film that the audience knows what's at stake: his life. Among other astonishing sequences, Alex does the El Cap climb with ropes — and falls!
I knew Alex survived the climb; hell, I saw Free Solo at the Toronto International Film Festival, and I knew he was at the screening! Yet during every minute of his final climb, I had to remind myself to breathe. My whole body was willing him up that peak. There's a particularly tricky section on El Cap where he has to jump across an empty space and grab onto what looks like sheer rock — when he did it successfully, the whole theater yelled with relief.
I'm afraid of heights. Like, heights that some people wouldn't consider heights: walking over overpasses, for instance, or the top floor of the Guggenheim Museum. Free Solo is not only a well-made, intelligent, entertaining documentary: It's catharsis. —Kate Aurthur

The twist at the end of The Haunting of Hill House's fifth episode, "The Bent-Neck Lady," isn't unprecedented in horror, but that doesn't make it any less shocking. In her final moments alive, troubled Nell Crain (Victoria Pedretti) realizes that the Bent-Neck Lady, the ghost that has been haunting her since childhood, is Nell herself, with a "bent neck" from the rope that broke it. It's a moment that hits you with a wave of dread, and just as you feel the floor drop out from under you, the floor quite literally drops out from under Nell — she falls through time, to scenes from her past. Only now she's seeing through the eyes of the Bent-Neck Lady, who was only ever trying to warn her younger self about her eventual fate. Sometimes, it turns out, you're haunting yourself.
But what shocked me even more than the big reveal and its stunning execution was how devastated I felt in that moment: I suddenly realized I was crying. Yes, The Haunting of Hill House is terrifying, but the real reason so many of us latched onto the show was the strength of its richly drawn characters. I cared deeply about them, and so the twist that Nell was quite literally her own worst enemy was a punch in the gut. It left me feeling both impressed by the show's ability to catch me off guard, and overwhelmingly sad. —Louis Peitzman

Hereditary: The accident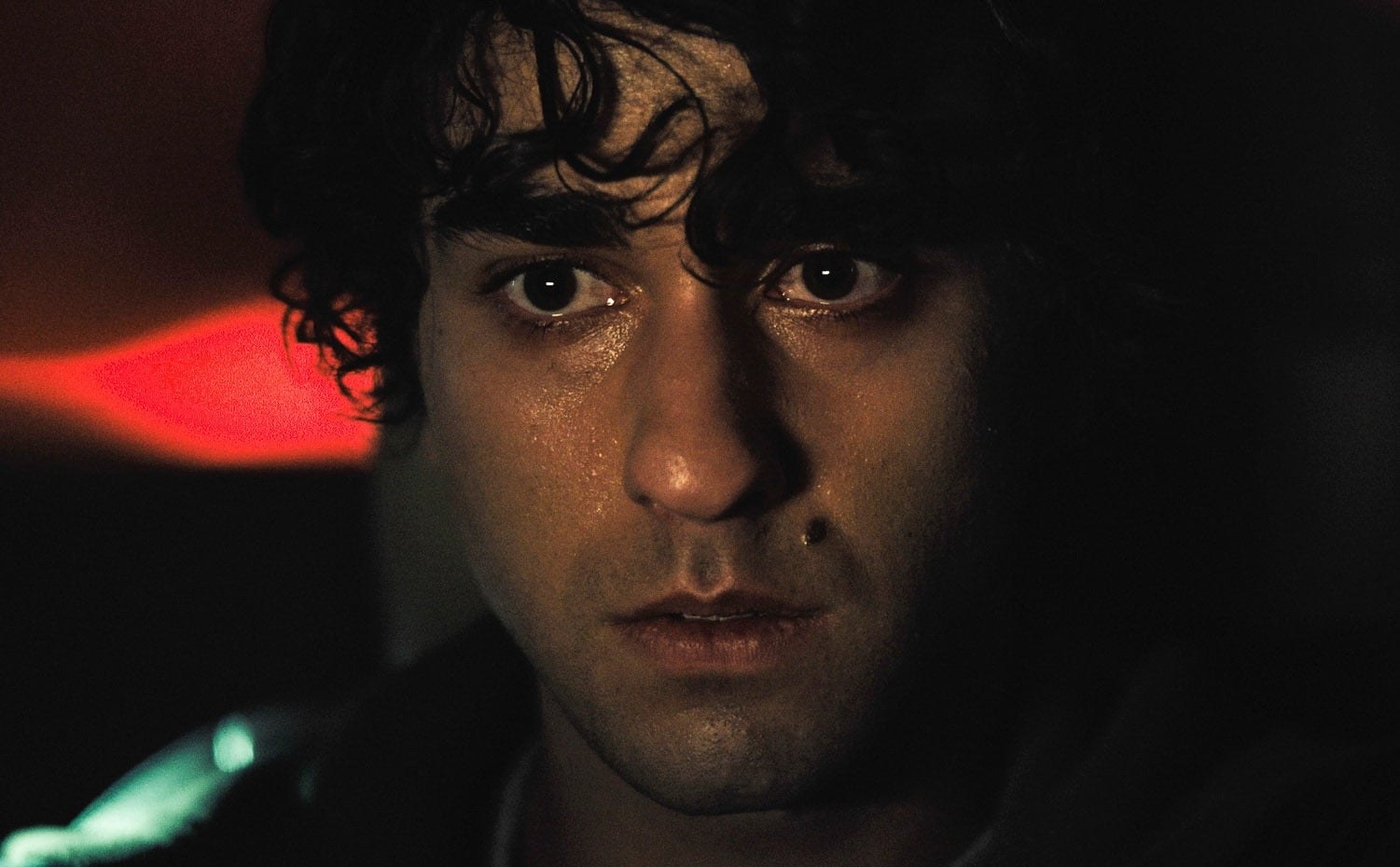 For the first half hour of Hereditary, you truly have no idea where the movie is going. All you really know is that something is…off. That feeling of dread builds and builds until the film arrives at one of the most unnerving scenes I've ever endured in a theater. At a party, Charlie (Milly Shapiro) has accidentally ingested peanuts and her throat is closing up. Her older brother, Peter (Alex Wolff), races her to the hospital, and when she's sticking her head out the window of the car, desperately gasping for air, he drives too close to a telephone pole and — well, you don't know exactly what's happened at first. You assume this is very bad. Things are more off than ever. But Peter, sitting in panicked silence in the front seat, refuses to turn back to see if Charlie is all right. The movie lingers with him for an unbearably long period of time. And then he finally manages to ask, "You OK?" Silence. And you feel like you're going to throw up.
Charlie is not OK, of course: She's been decapitated in the accident, as a close-up of her severed head reveals. But as awful as that is, nothing is worse than those moments right after the collision, when you know but you don't know. With Hereditary, writer-director Ari Aster wanted to make a movie that felt unsafe, and the accident is the most nauseating articulation of that desire. It is fucked up and wrong and harder to watch than anything else in the movie — and that's what makes Hereditary brilliant. I have watched countless horror films over the past several years, and none of them have given me nightmares the way this one scene did. —LP

Insecure: Kelli gets tased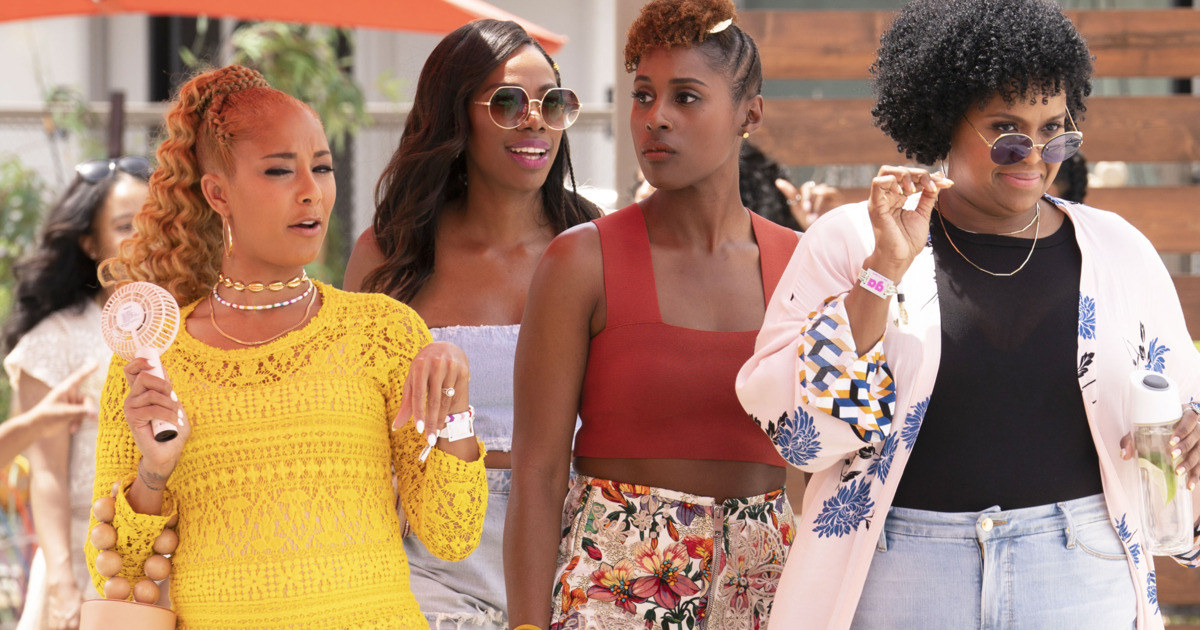 No one does girls trips — aside from the movie Girls Trip — like HBO's Insecure. The best example of this is when Issa, Molly, Kelli, and Tiffany get high at Coachella in the series' best episode (I said what I said), "High-Like." It's one of those magical episodes of TV when you can't believe each scene is better than the last. As soon as they take the Molly, it's like you're on a roller coaster of comedy with no idea when the biggest drop is coming to do you in. That moment turns out to be when the group gets kicked out after "battling the whites in the field" for blocking their stage view right as Beyoncé's set is about to start. Kelli (Natasha Rothwell) gives a whole new meaning to risking it all for Beyoncé when she tries to bum-rush the security gate, but she barely makes it a few feet before the security guard tases her. The scene could have been triggering in a climate where we're constantly faced with seeing black bodies abused by police, but the Insecure writers room and Rothwell manage to make us cry tears of laughter instead when Kelli falls facedown on the ground. Just when you think it can't get any worse (or funnier) the camera pans out to reveal Kelli has peed in her pants. The scene ends with her crying out, "Remember me different!" but honestly, I always want to remember Rothwell's creative genius just as it was in that moment. —SO

Jane the Virgin has always been very upfront about the fact that it's a telenovela. It really shouldn't have come as much of a surprise, then, that the show would eventually turn to the classic trope of bringing a character back from the dead. But when Michael (Brett Dier) showed up in the final moments of Jane the Virgin's Season 5 finale, it was a shock. A big one! The character had supposedly died a season and a half prior, and then suddenly he's standing there in a living room, staring into the face of his widow. Jane (Gina Rodriguez) and her family had spent almost half a decade (after a time jump) mourning Michael; viewers had mourned him, too. Season 4 finally saw Jane moving on, allowing herself to fall in love again and fully commit to a relationship with Rafael (Justin Baldoni).
Even before his return, the shadow of Michael still hung over everything, though: In the penultimate episode of Season 4, Rafael revealed to Jane that he felt insecure about being the backup guy after Jane had chosen Michael over him in the show's early seasons. That's where the decision to bring Michael back starts to click together. As radical a choice as the plot twist is, it offers the opportunity to blow up the characters' lives in such a way that will force all three sides of the show's main love triangle to reevaluate what they want. That is both an exciting and a terrifying concept as the show enters its final season. —Alanna Bennett
Jurassic World: Fallen Kingdom: The opening scene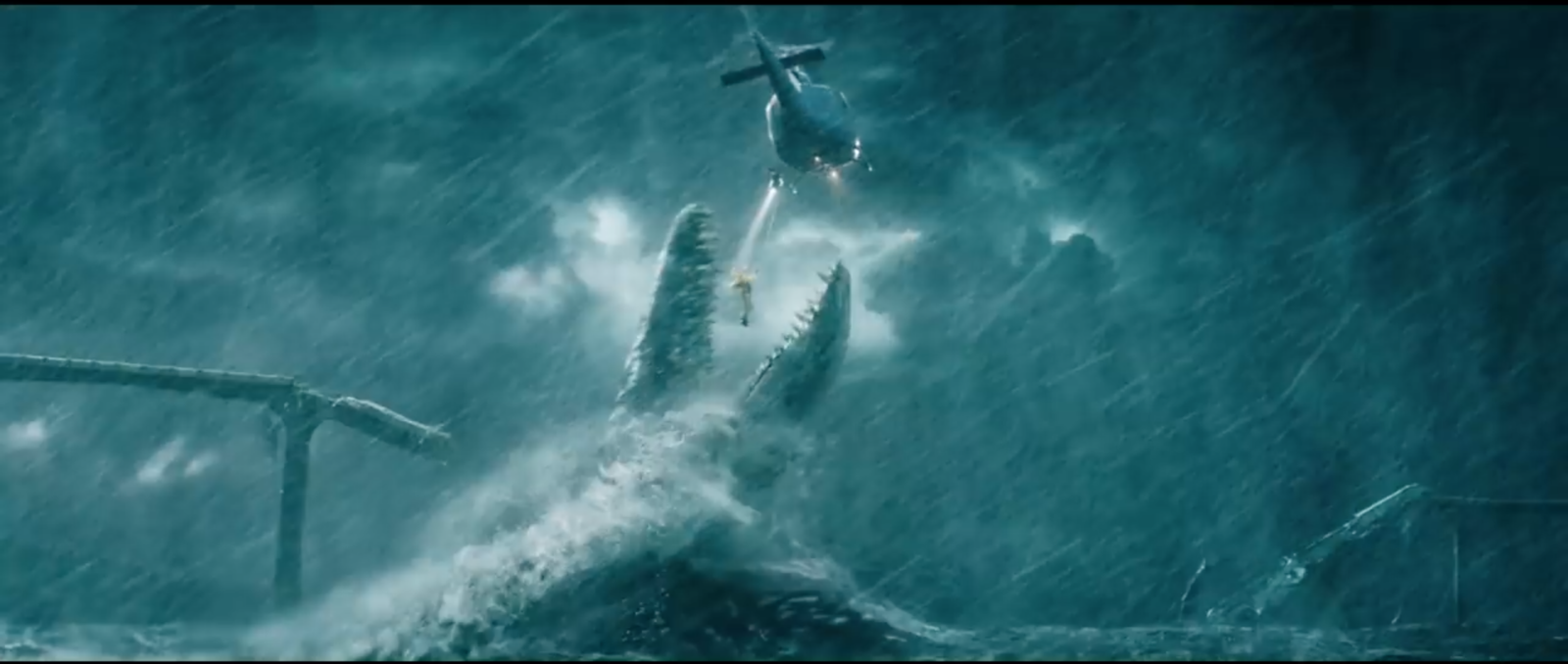 Reasonable people can disagree about the quality of the Jurassic franchise. I get why some people hate these movies, particularly now that Colin Trevorrow has taken over. But I will fight with anyone who doesn't love the Mosasaurus. Which dinosaur is that, you ask? It's the swimmy fucker who killed the Indominus rex at the end of Jurassic World. (Technically, the Mosasaurus was a lizard, not a dinosaur, but bless the Jurassic World person who ignored that and made Swimmy — as I like to call him — the franchise's scene-stealing secret weapon.)
Which brings me to the opening scene of Jurassic World: Fallen Kingdom, when greedy fools once again go pillaging nature because there's a buck to make. You know the two guys in a submarine, there to grab a bone of the Indominus rex, are goners as soon as one of them says to the other, "Relax, anything in here would be dead by now." And indeed, we soon know that Swimmy is present — director J.A. Bayona uses lightning to great effect in this scene — and the capitalist interlopers unknowingly back the sub into Swimmy's open mouth! Watching people who mess with the natural world for money die is the delight of the Jurassic franchise.
But Swimmy's work is not done. There's another guy on land who is also clearly marked for death, because he's obnoxiously squawking at everyone. Soon enough, he's being chased by a T. rex and successfully jumps for a rope ladder that some guys in a helicopter have thrown down to him (these movies are truly ridiculous). But as soon as he thinks he's escaped from the T. rex, Swimmy jumps up from the sea and swallows him whole. Which he totally deserved, because he was fist-pumping. —KA
Killing Eve: The Berlin nightclub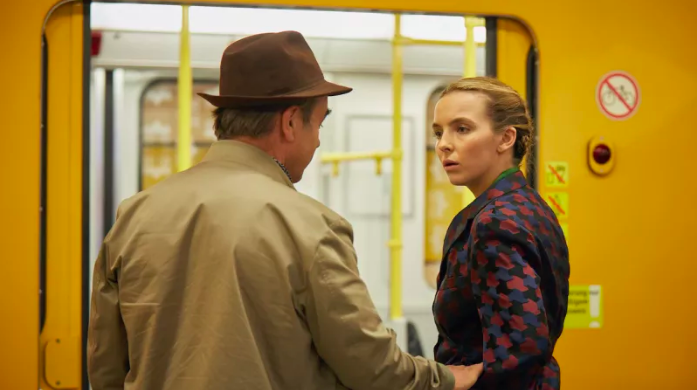 I was already all in with Killing Eve after the first two episodes, as the BBC America series set up the seasonlong cat-and-mouse tango between brilliant assassin Villanelle (Jodie Comer) and Eve Polastri (Sandra Oh), the American MI5 officer who becomes obsessed with catching her. The acting and writing were immediately razor-sharp, and I especially loved the relationship between Eve and her mentor/work husband Bill (David Haig). But then, in the third episode, "Don't I Know You?," Bill and Eve track Villanelle to Berlin, and Bill ends up following Villanelle into a packed nightclub. At least, he thinks he's following her; really, Villanelle has lured him there, and when they're in the middle of the teeming, dancing throng, she turns back on Bill with a terrifying smile, and stabs him over and over and over — just in time for Eve to catch up and watch him die. The stakes were suddenly, bracingly raised; no one was safe. I couldn't have been more thrilled. —ABV

One Day at a Time: Syd asks Elena to the dance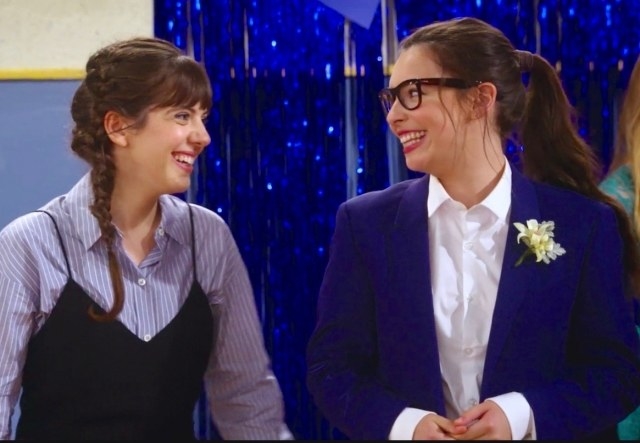 Many of the most shocking moments in entertainment this year came as big plot twists, and often dark ones at that. Some are outlandish, brilliant moments of comedy. Few, though, are the pure, earnest charm offensive that One Day at a Time offered up this year via one musical moment. In the scene, Syd (Sheridan Pierce), Elena's (Isabella Gomez) nonbinary love interest, bursts into the Alvarez apartment with a look of gleeful determination. Then they burst into song — specifically a rendition of Billy Joel's "We Didn't Start the Fire," only the lyrics are altered to be about historical feminist figures, events, and movements, interwoven with compliments for Elena. The moment is shocking both because Elena was not expecting the display, and because the scene at its core is such a bold, impassioned display of young queer love. "You set my heart on fire," Syd sings, "on that day that I didn't know if you were gay. You set my heart on fire, so please say yes, you don't even have to wear a dress." Instant tears. —AB

Sharp Objects: The teeth
Sharp Objects simmered along this summer, overflowing with sweat, violence, and emotional scars. In the show's final two episodes the series seemed to solve its main mystery of who was killing young girls in a small Missouri town and ripping out their teeth. The answer dovetailed nicely with Camille's (Amy Adams) long-standing issues with her mother, Adora (Patricia Clarkson), who goes to prison for the Munchausen-by-proxy-fueled attempted murder of Camille, as well as the murder of her other daughter. Adora is also charged for the two more recent murders at the center of the series. But there was something too neat about that resolution, and Sharp Objects was at its best when it leaned into an emotional mess. Adora's arrest almost made it seem like Camille and her little sister, Amma (Eliza Scanlen), would get some semblance of a happy ending, and the show's denouement seemed to underline that — at first.
In the finale's last moments, though, a new friend of Amma's goes missing. As Camille takes a peek in her sister's beloved dollhouse for clues, she discovers to her horror that the ivory-style flooring in one of the rooms is made out of real human teeth. Camille realizes that it was Amma — not Adora — who committed the murders of the two young girls in their hometown. It's an epiphany that ties together Sharp Objects' themes of violence within women, dysfunction, and familial wounds. It's also just really fucking creepy. —AB

The Tale: Bill's instructions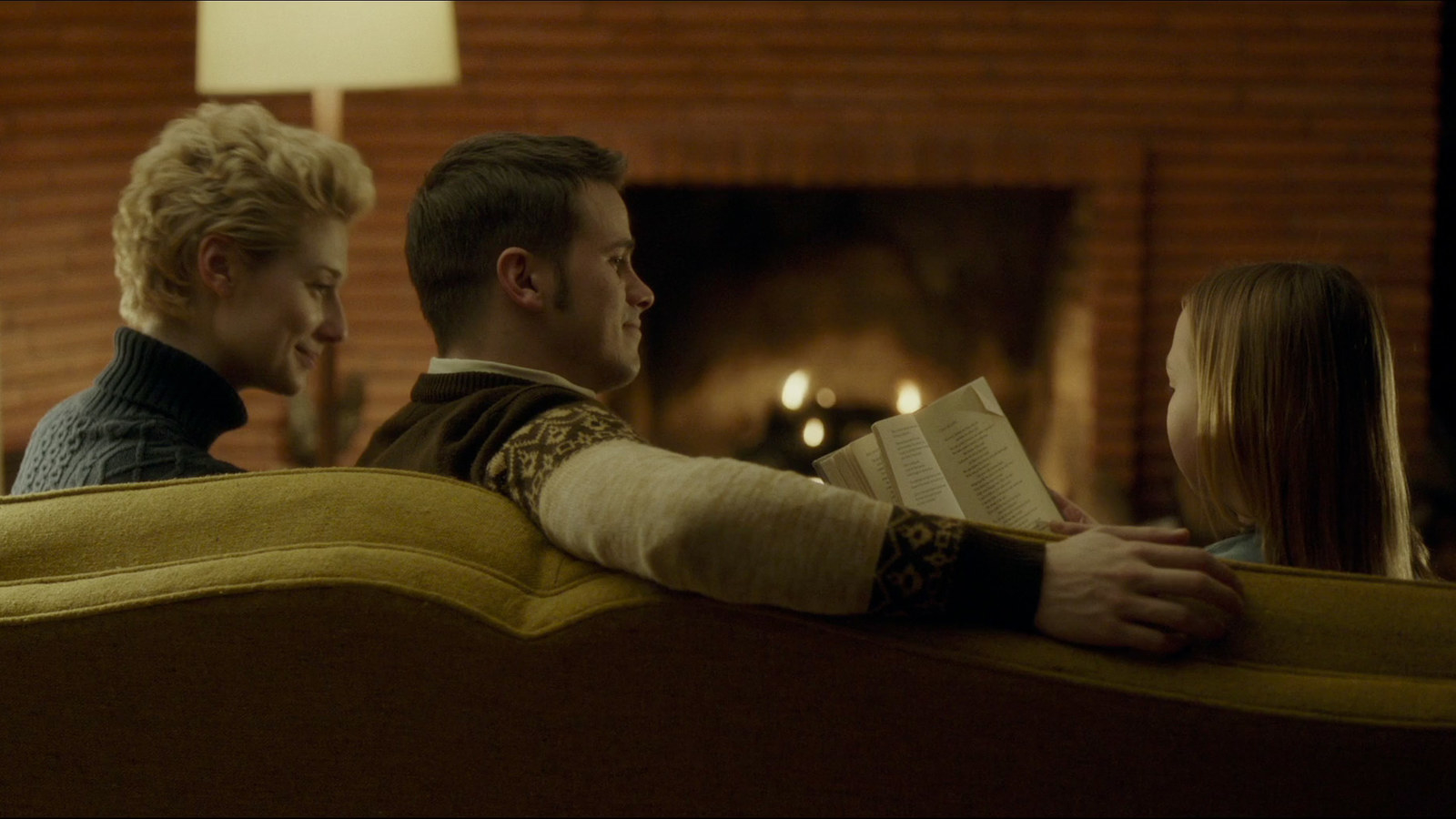 For most of the other entries on this list, the word "shocking" is meant in its more entertaining context: We gasp out of terror or surprise or anxiety, but it's all ultimately meant in good fun. The Tale, however, is meant to shock from a place of deep-seated outrage, of witnessing a violation that appalls because it is all too terribly real.
That's because for Jennifer Fox, the film's writer-director, it was real: The film is a very lightly fictionalized version of the sexual relationship she had at 13 with her 40-year-old coach. With exacting detail and finesse — and with Laura Dern playing her as an adult, and Isabelle Nélisse as a child — Fox explores how her own memories warped that experience to convince her for decades that it was consensual. You could rate the entire film as a single shocking experience, but the scene that has weighed heaviest on my mind ever since I saw it at Sundance is the one in which Jenny and her coach, Bill (Jason Ritter), have sex for the first time, and Bill, well, there's no easy way to say this: He talks her through it. Fox went to enormous lengths to protect Nélisse from ever experiencing the scene as it was written — the film even ends with a title card assuring audiences that an adult body double was used for any moments of physical contact. But through simple tricks of camera placement and editing, the emotional truth of what is happening hits home with sickening and stunning immediacy. —ABV

The first two-thirds of Widows unfolds with plenty of juicy plot turns, as Veronica (Viola Davis), Alice (Elizabeth Debicki), and Linda (Michelle Rodriguez) scramble to reclaim the bounty their late husbands lost in a heist that went so bad, the team all died. Turns out, the men had stolen from Jamal Manning (played by actor of the year, Brian Tyree Henry), a Chicago crime lord who needed that money for his underdog campaign for city alderman — and he's made clear what will happen to Veronica if she doesn't pay him back. So she decides the only thing they can do is pull off the next robbery her late husband, Harry (Liam Neeson), had been planning. The victim: Jack Mulligan (Colin Farrell), a corrupt politician who happens to be Jamal's opponent and the man who hired Harry to steal from Jamal in the first place. I know! So twisty!
But then! BUT THEN! Veronica pays an unannounced visit to the home of Amanda (Carrie Coon), the fourth widow from Harry's disastrous job, who had begged off joining Veronica's heist. Amanda's a new mother, and she quickly excuses herself to check on her crying baby. Veronica sits down, and puts her trusty dog on the floor. The dog sniffs around, then starts yapping and scratching like crazy against a closed door. Veronica investigates. And there, near the door, is Harry's trusty flask. In a panic, Veronica grabs her dog and races out of the apartment. Amanda emerges, goes to the door, opens it, and there sits Harry, very much alive. More than a gaspworthy twist — and, reader, I gasped — this moment hits like a brisk slap to the face. The sting is so satisfying, and lasts long after leaving the theater. —ABV