Avengers: Infinity War just crushed all box office records, opening with an estimated $630 million worldwide.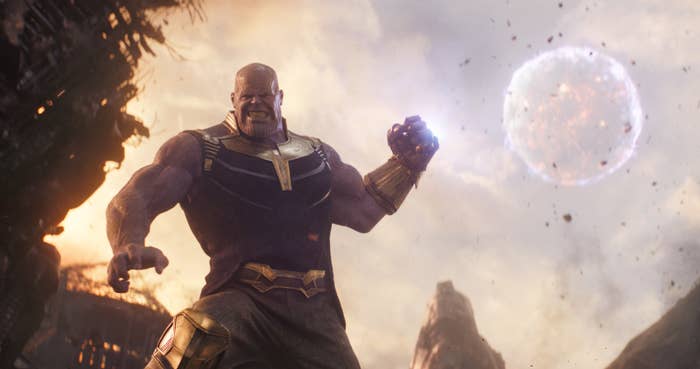 That figure blows away the previous record for a global debut, held by The Fate of the Furious with $542 million.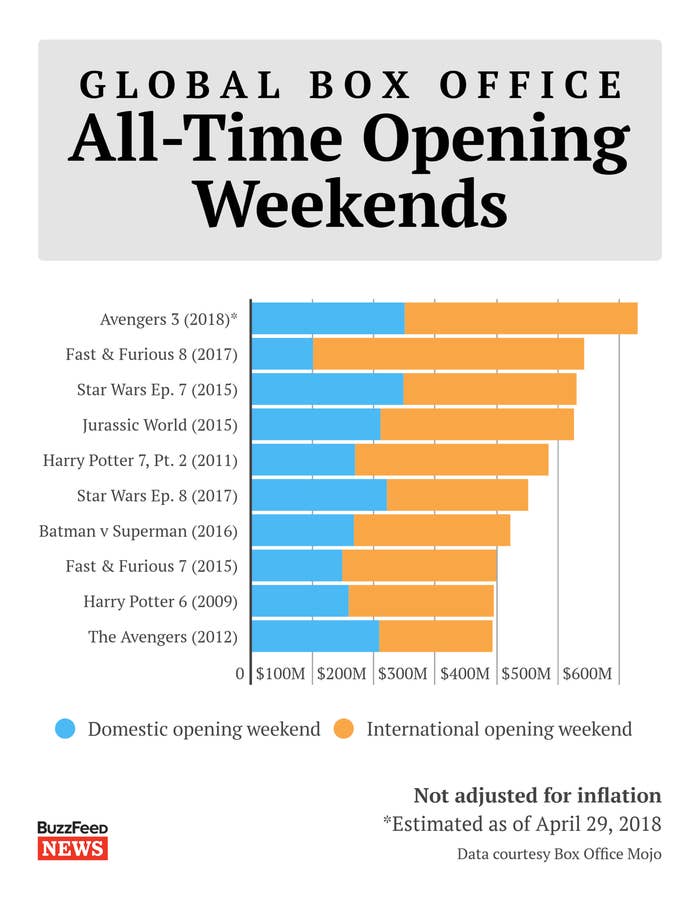 Naturally, Infinity War also set a new record for an opening weekend at the domestic box office with an estimated $250 million, passing the record set by Star Wars: The Force Awakens of $248 million.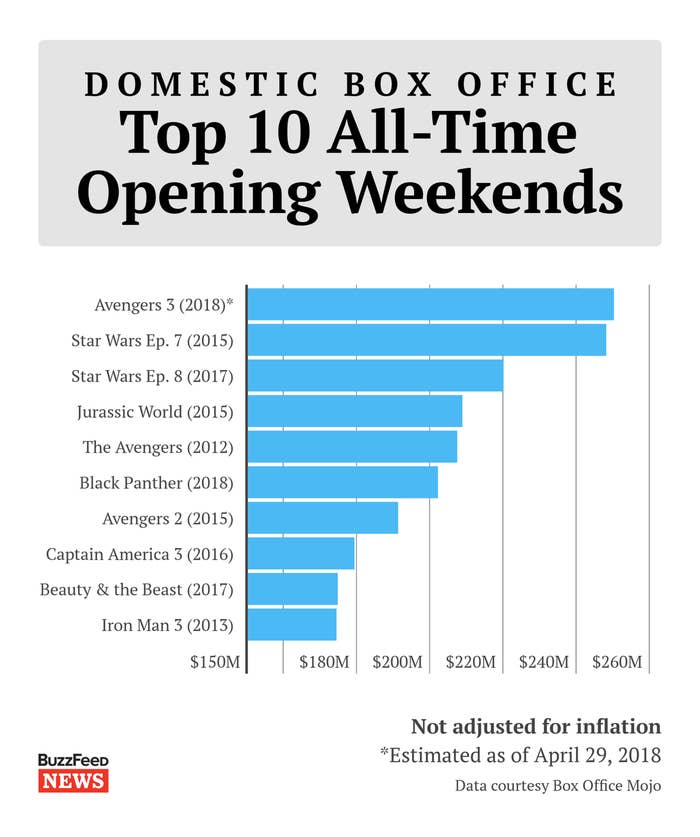 But what about adjusting for inflation? When looking at estimated ticket sales, Infinity War's domestic debut drops just behind The Force Awakens but still dwarfs every other film ever.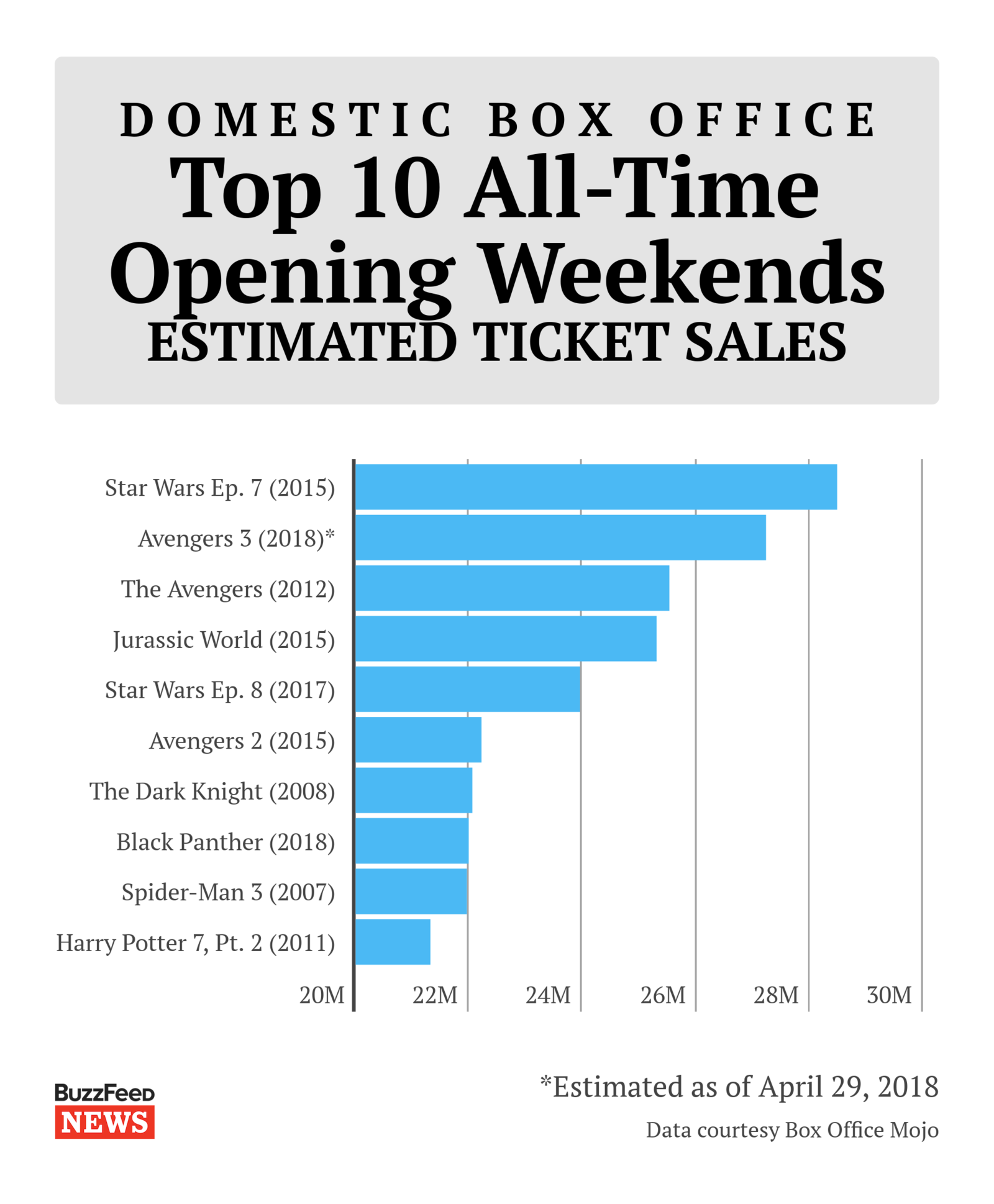 Of course, Infinity War has also earned the best debut ever for Marvel Studios. More remarkably, the movie has already made more in one weekend than Iron Man, Iron Man 2, Ant-Man, Thor, Captain America, or The Incredible Hulk earned in their entire global box office runs.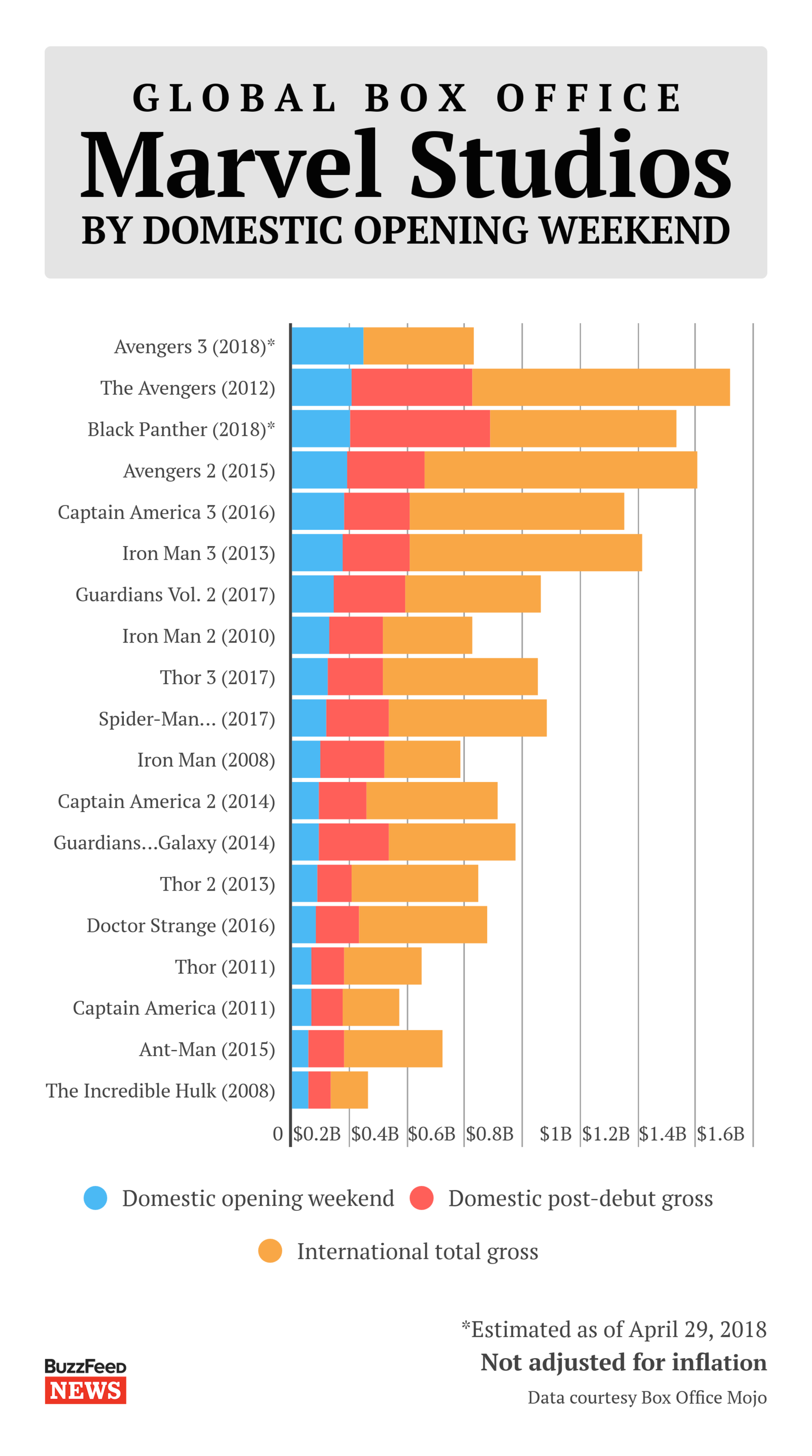 Infinity War is also only the third film ever to make more than $100 million domestically in a single day — although studios also include Thursday night previews in Friday totals, which is kind of cheating, but if everyone's doing it, it's OK, right?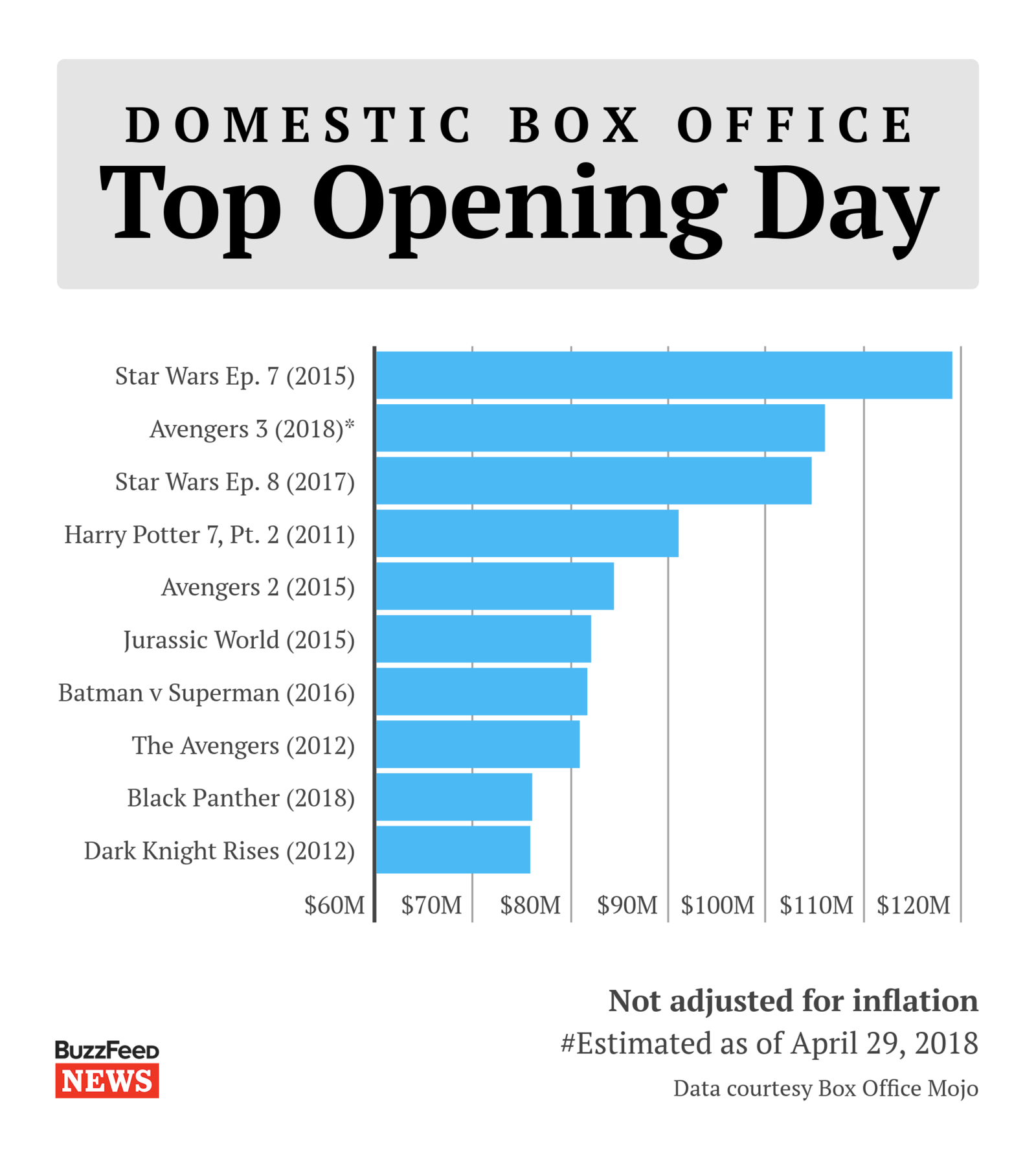 All these massive records won't likely stay safe for very long, either: The still-untitled fourth Avengers movie — billed as the final culmination of the vast suite of films released by Marvel Studios since Iron Man in 2008 — is set to debut in 2019.