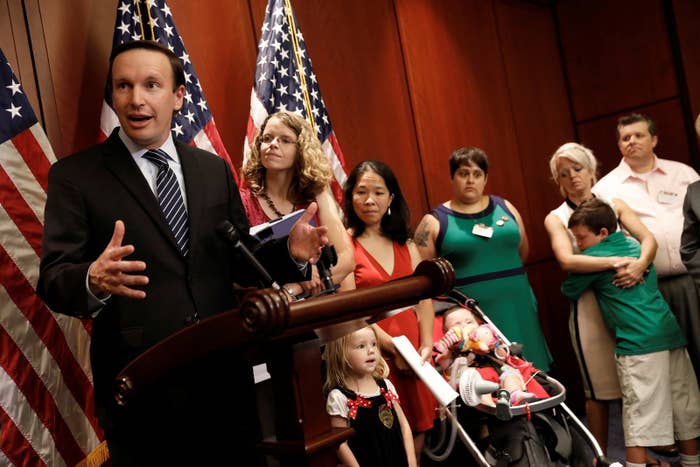 Connecticut Sen. Chris Murphy blamed members of Congress who are "captured" by the gun lobby on Tuesday morning, saying they are the reason stricter gun legislation pertaining to background checks has not been passed.
He made the comments on BuzzFeed News' morning Twitter show, AM to DM, after a mass shooting in Las Vegas on Sunday night left at least 59 people dead and more than 516 injured.
"I don't have to do a lot of outreach to gun owners to create common ground on the most important policy change that could save lives — that's making sure that criminals and people who are seriously mentally ill don't buy guns," Murphy told BuzzFeed News. "It's really more of a political problem inside Washington than it is a problem of persuasion out there amongst the American public."

The problem is in "this town," Murphy said, referring to Washington, DC.
Murphy, a Democratic senator, has long been a proponent of stricter gun laws. His term in the Senate began shortly after the 2012 Sandy Hook shooting at an elementary school.
"I think people expect that things will change after one of these mass shootings," Murphy said. "I don't think that's how this happens. I think this is going to be a long-term fight."
On Monday, Murphy tweeted, "None of this ends unless we do something to stop it."
With Republicans in control of Congress and the White House, stricter gun-related legislation is unlikely to be brought up this year.