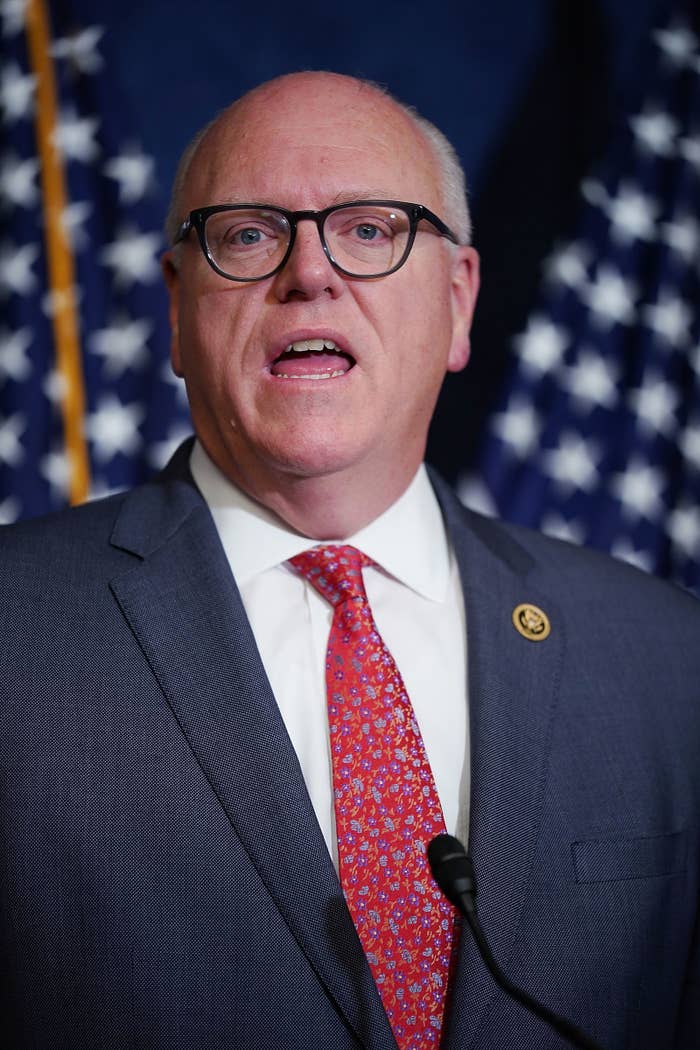 New York Rep. Joe Crowley, a top Democrat in the House of Representatives, is not ruling out a change in Democratic leadership if his party doesn't win back the House in November.

"That is such an unacceptable thought that we're not winning back the House of Representatives," Crowley said on BuzzFeed News' AM to DM on Friday morning when asked if it would be the end of House Minority Leader Nancy Pelosi's leadership if Democrats don't win back the House, and whether he would make a move.

Crowley acknowledged that there is a lot of "palace intrigue" over what will happen next, but added that it is currently "irrelevant." He said all focus is on winning back the House in this year's midterms.
"We do need a change in leadership in the House of Representatives. It's a change of Republican leadership to Democratic leadership," Crowley said. "That's our sole goal."
Asked about Pelosi being unhelpful to Democrats in some districts, Crowley defended the leader's name. "Some of the polling is indicating that it's not as radioactive as it once was, to say the least." He then turned to slam Republicans for using the "same old playbook of character bashing" against Pelosi.
But there have been questions about a potential shakeup in Democratic leadership for months now. A growing coalition of Democrats has turned against Pelosi, and she was even challenged during the last caucus leadership election in 2016. (She won handily, on a vote of 134–63.) Some Democrats now running for Congress are campaigning on not voting for her if they win their seats.
Pelosi said last month that if the Democrats do take back the House, she plans to run for speaker. "I feel confident about it. And my members do, too," she told the Boston Globe.
Some top Democrats, though, have indicated they think a change in leadership might be a good idea. Rep. Jim Clyburn, the number three Democrat in the House, told Politico in April that all leadership will have to go if the party is still in the minority after the coming election. In October, Rep. Linda Sánchez, also a member of leadership, told the Washington Post and the Los Angeles Times that "it's time to pass a torch" to a new generation of leaders.