Last month, Blac Chyna — who now goes by her real name, Angela White — legally requested that her ex-partner Tyga start paying child support for their 10-year-old son, King Cairo.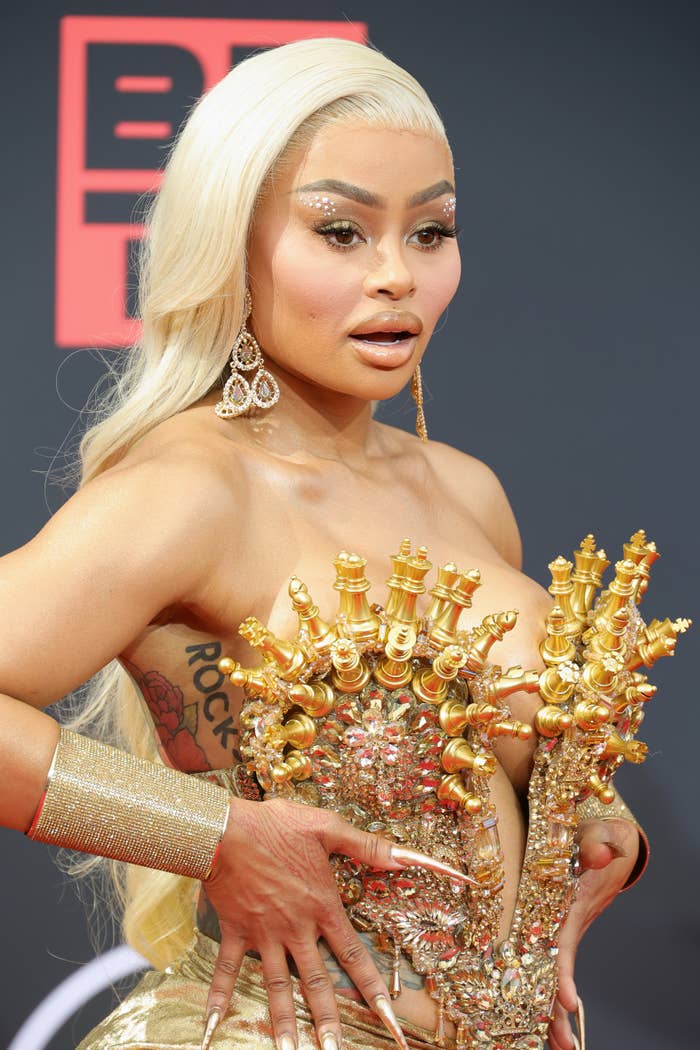 For those who aren't aware, Angela and Tyga started dating in 2011, and welcomed King the following year. They swiftly got engaged two months after his birth, though ended up parting ways in 2014.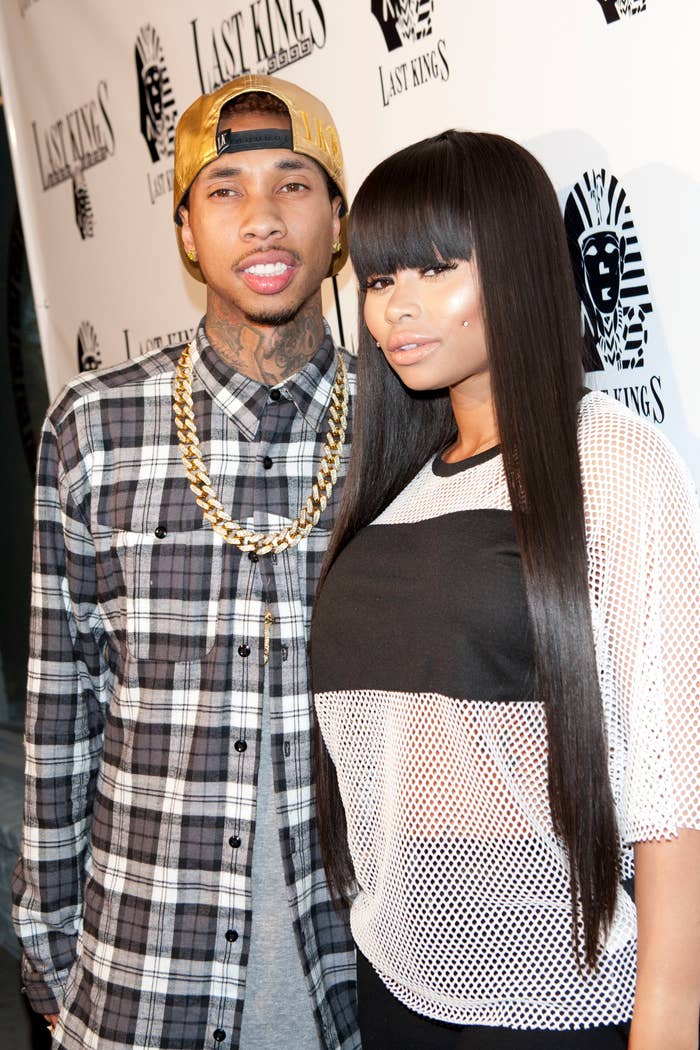 A year ago, Angela put Tyga on blast after publicly alleging that she was getting "no support" from him as a single mother.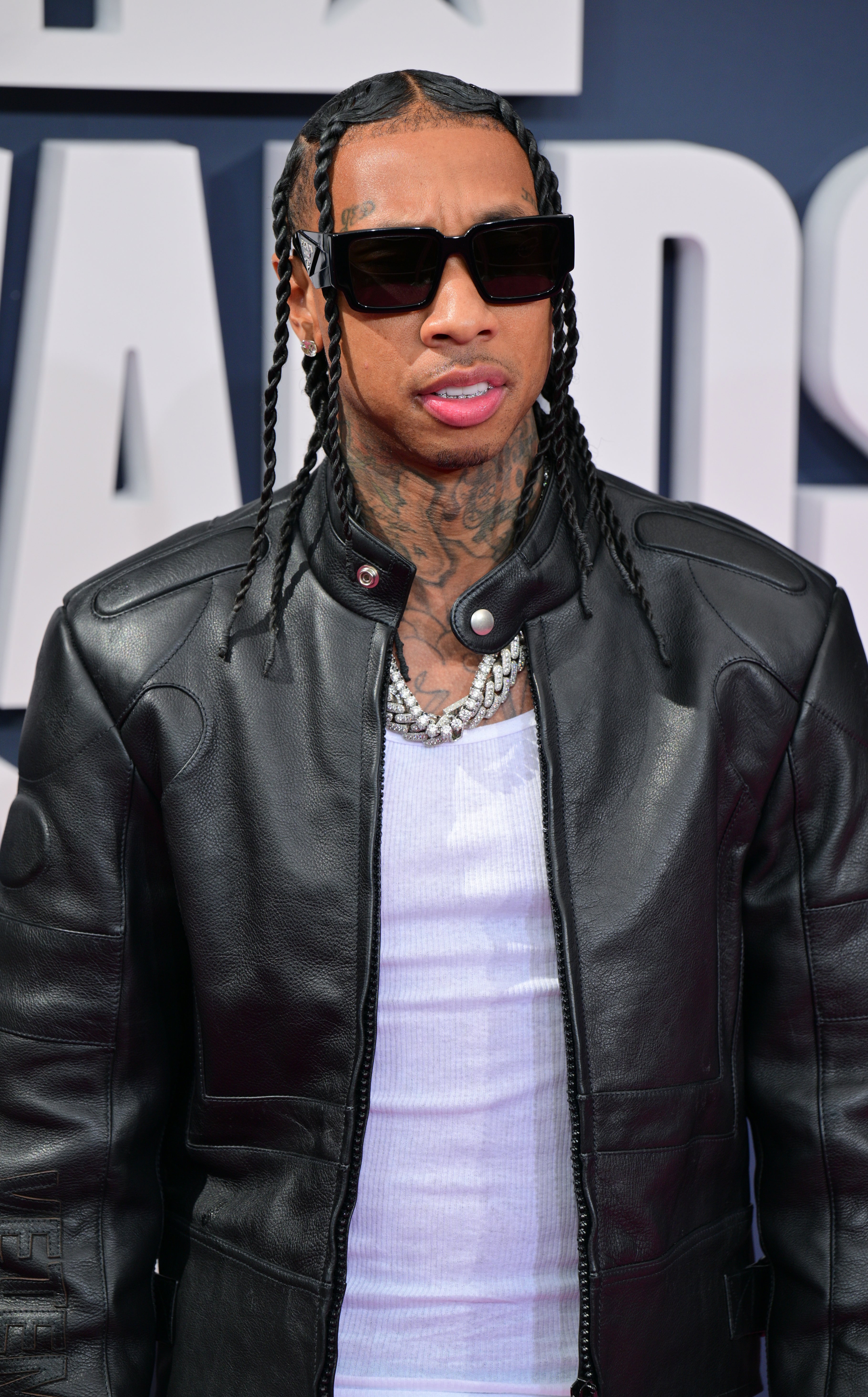 "Yesterday I had to give up 3 of my cars …my reasons… morals, beliefs, being a single mother, no support I'm a MAMA," she tweeted.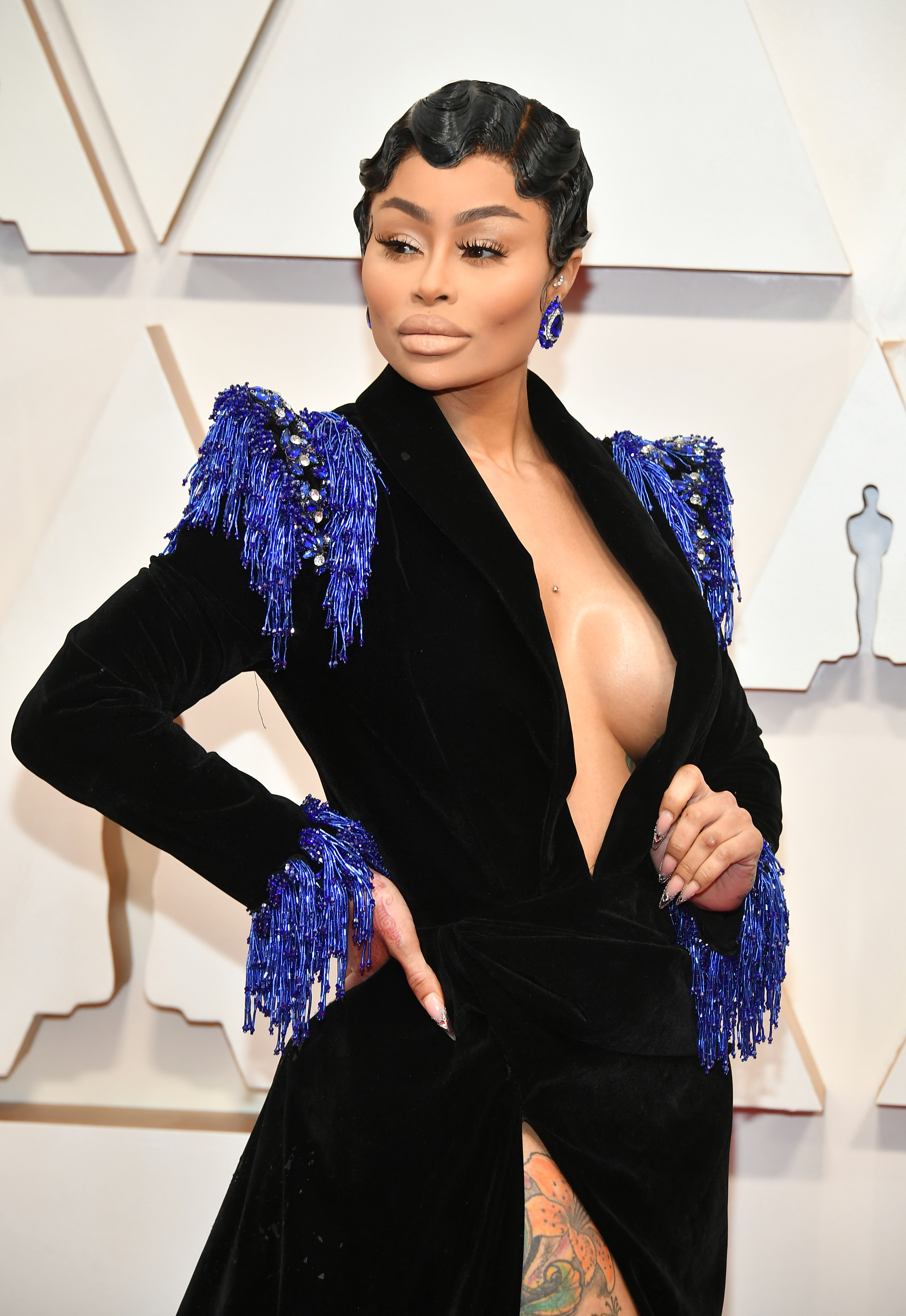 Tyga quickly responded to Angela's message, clarifying that he wasn't paying child support because he was spending $40,000 per year on King's tuition. He also claimed that he'd been looking after the little boy most days of the week.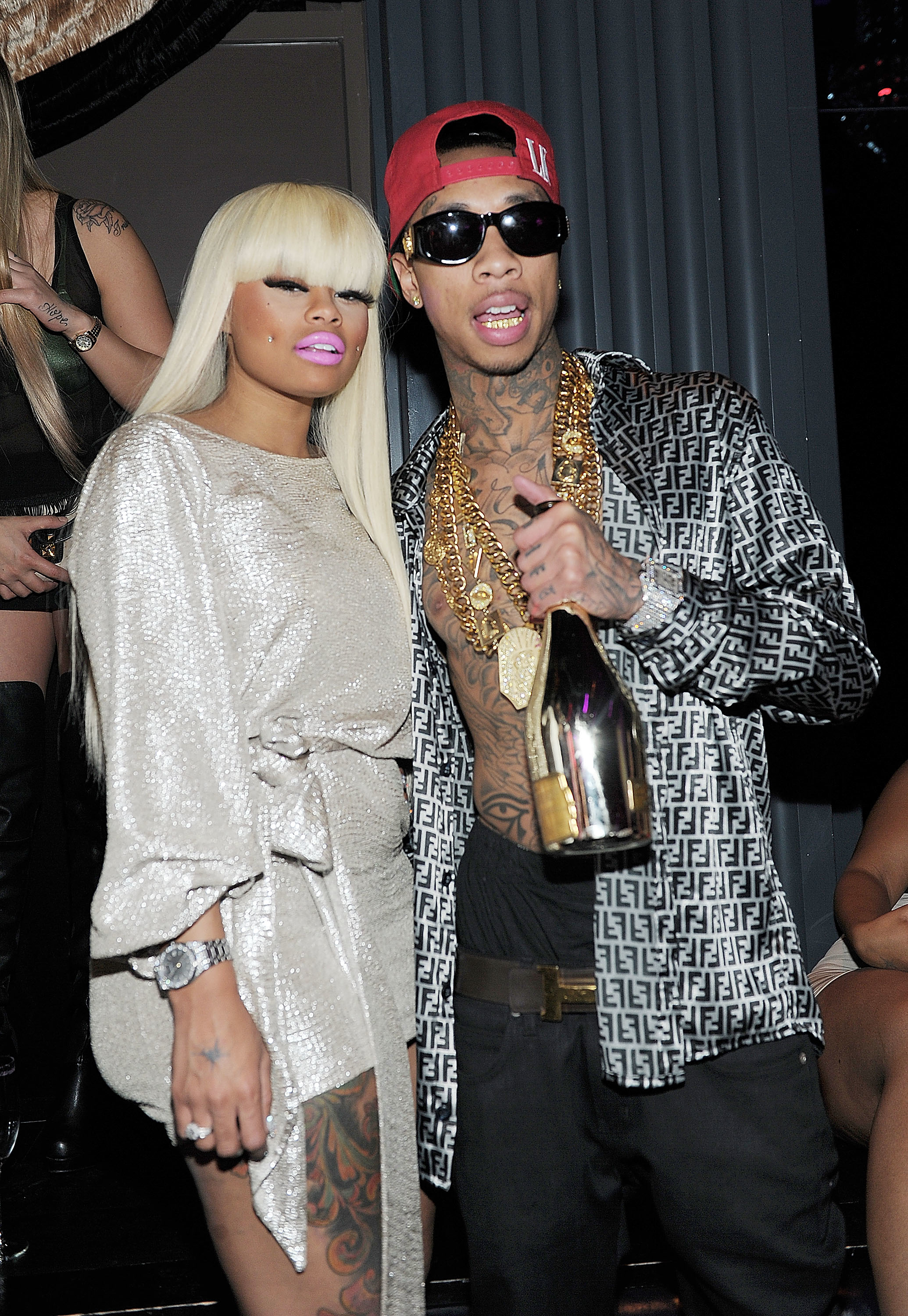 "I pay 40k a year for my son school & he lives w me mon-sat. Why would I pay child support lol," Tyga wrote.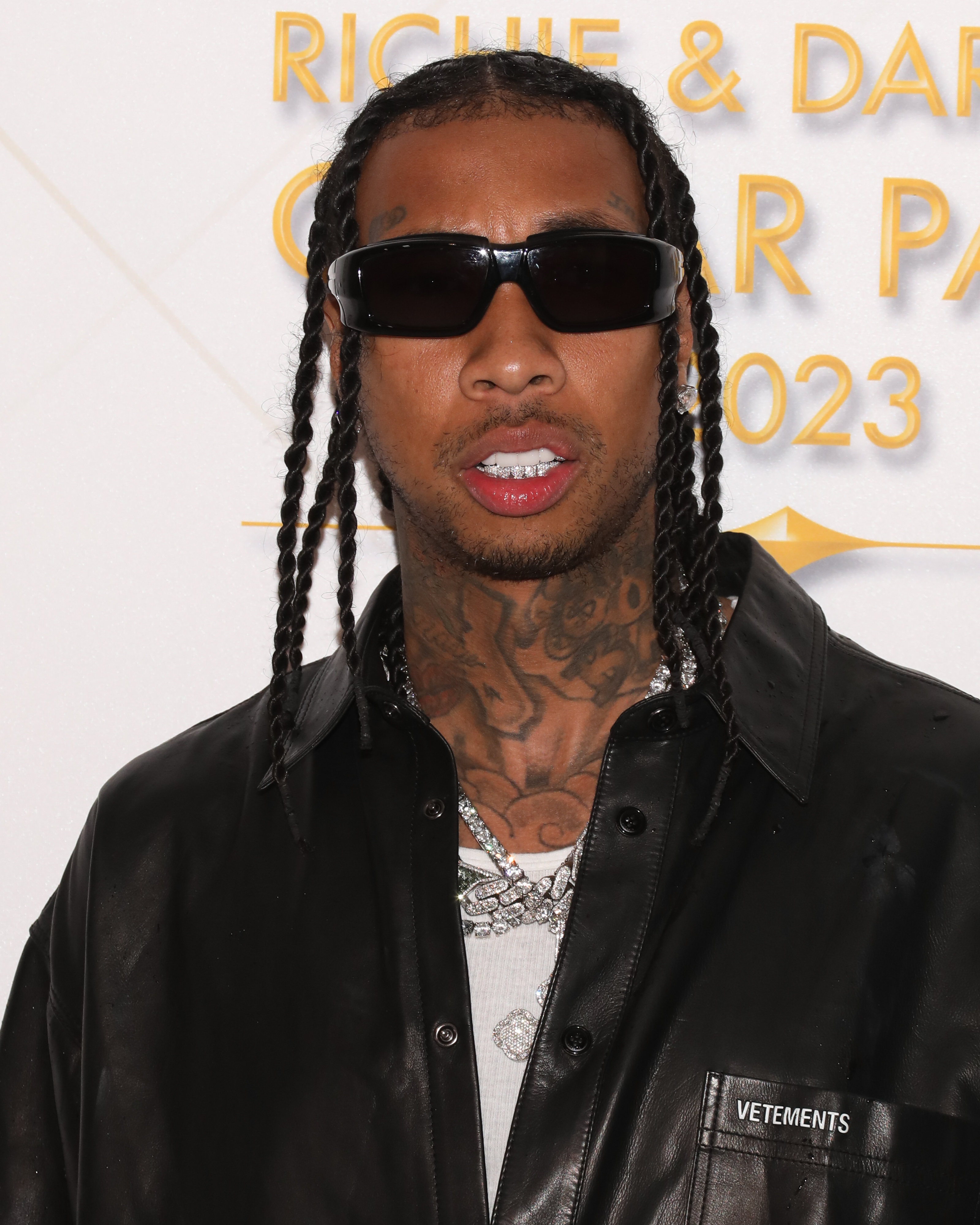 Shortly afterwards, Tyga was supported by another one of Angela's exes, Rob Kardashian — who shares a 6-year-old daughter named Dream with her.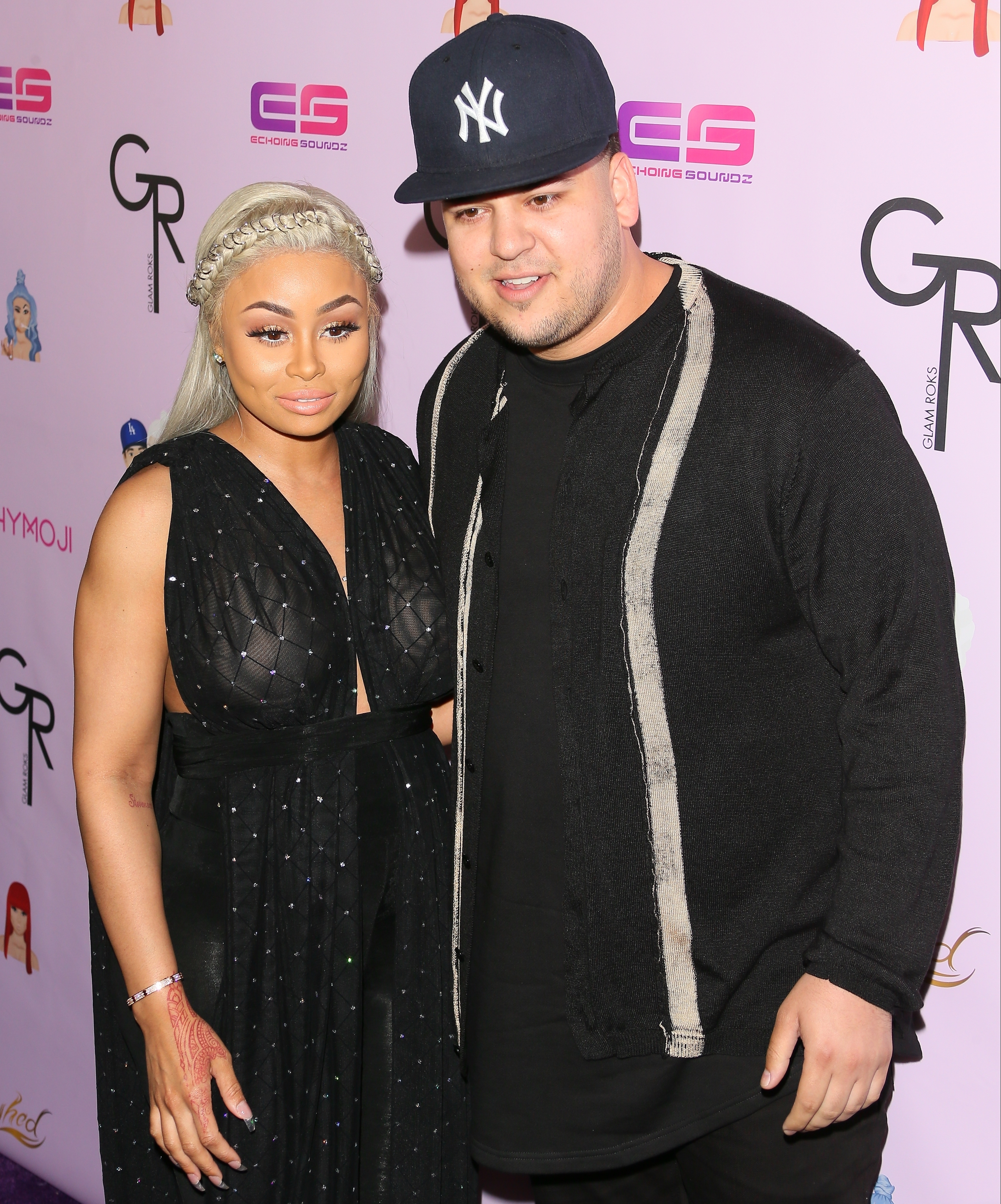 Echoing Tyga's claim, Rob entered the conversation and wrote, "I pay 37k a year for my daughter's school. I handle every single medical expense. I pay for all her extracurricular activities. I have my daughter from Tuesday-Saturday. Why would I pay child support lol."
Tyga and Rob's comments quickly prompted several users to call Angela out for requesting child support payments from her exes while they were already allegedly providing so much.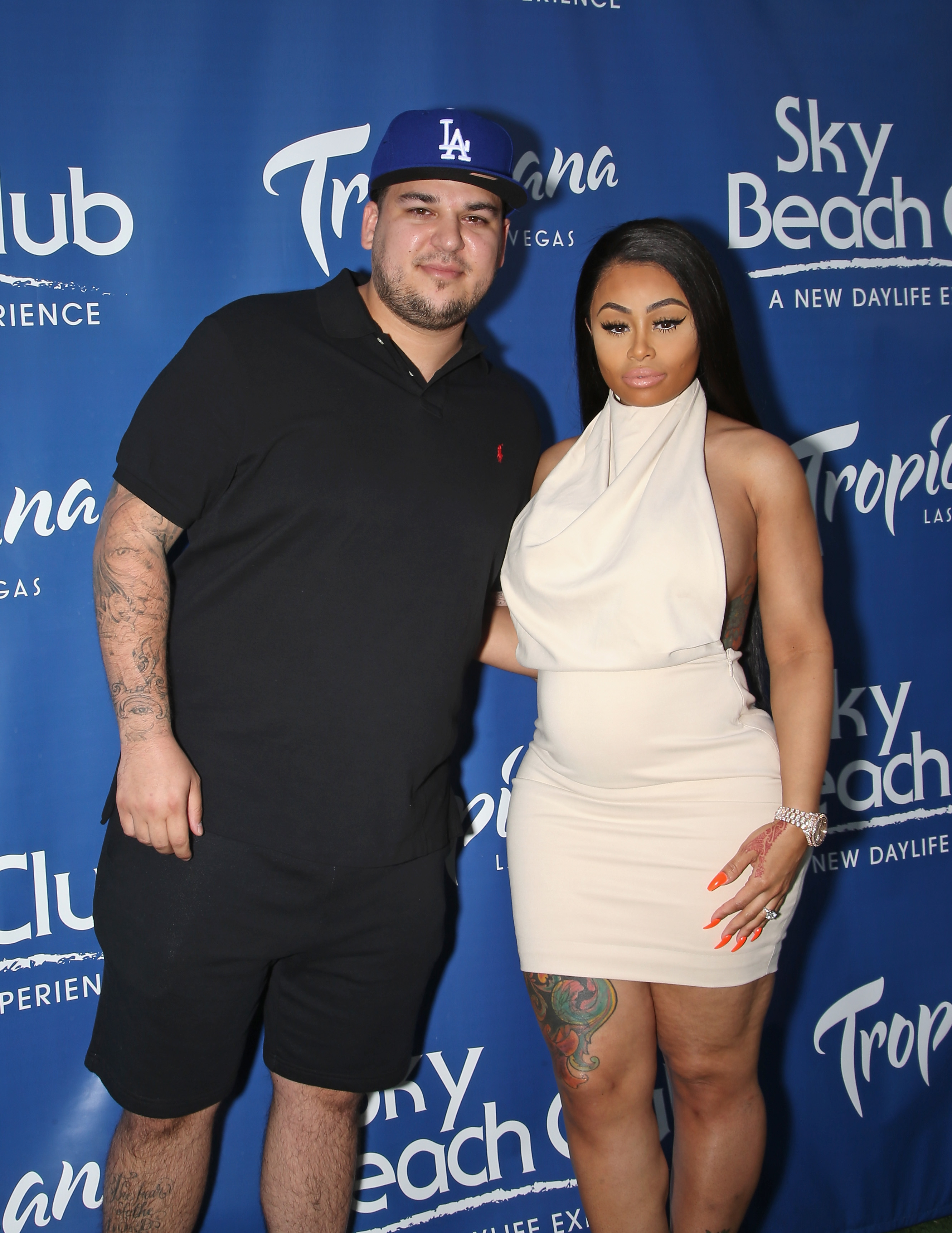 "She doesn't deserve child support. Rob and Tyga pay a combined total of $80,000 a year for their kids' school and have them more than 75% of the week," one person wrote. "Sounds like the fathers have the kids more then her. She may owe them child support," said another.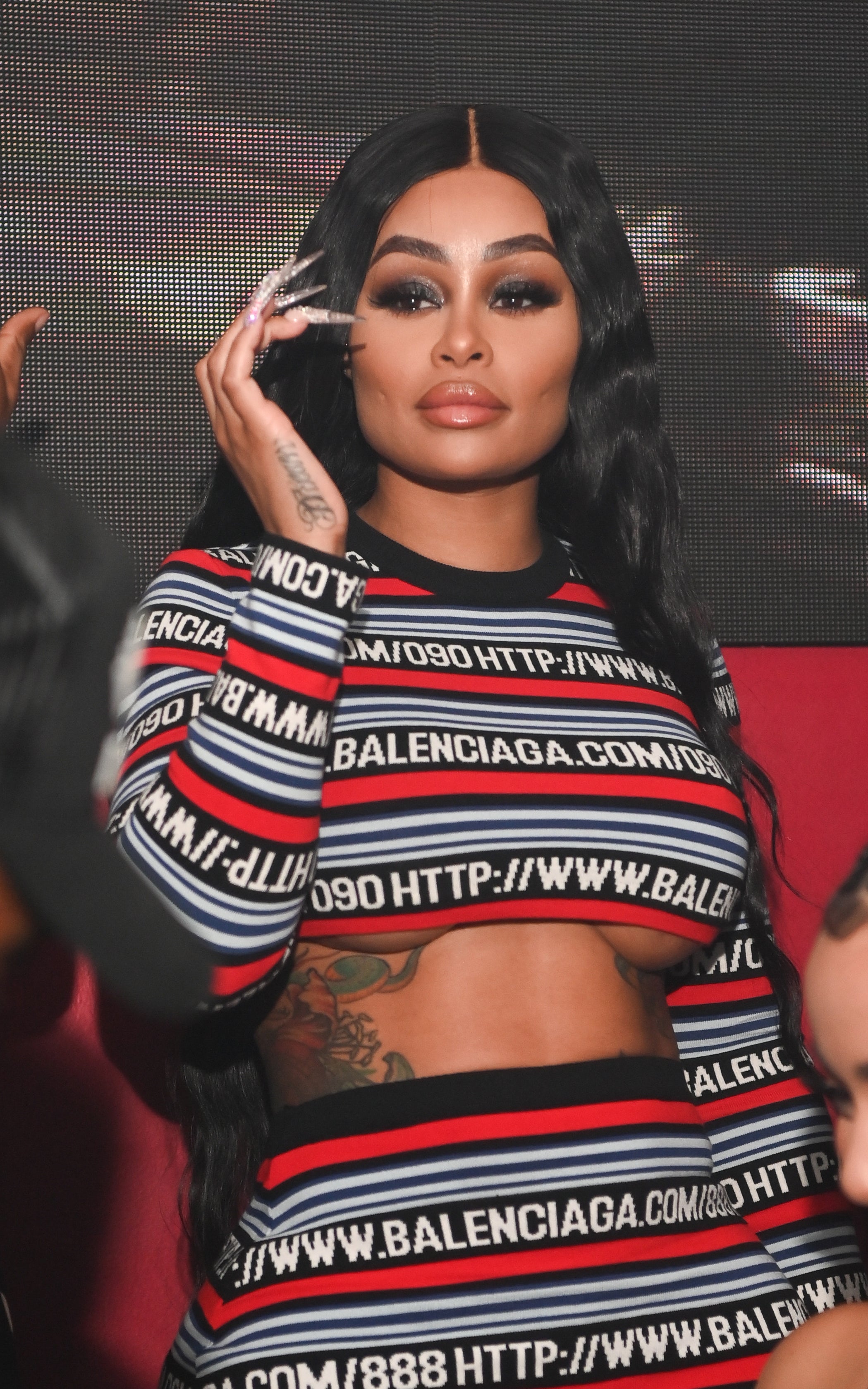 Initially noting that she found it "crazy" that Tyga and Rob didn't pay child support, Angela wound up explaining that she hadn't legally requested any because of how active they are in their kids' lives.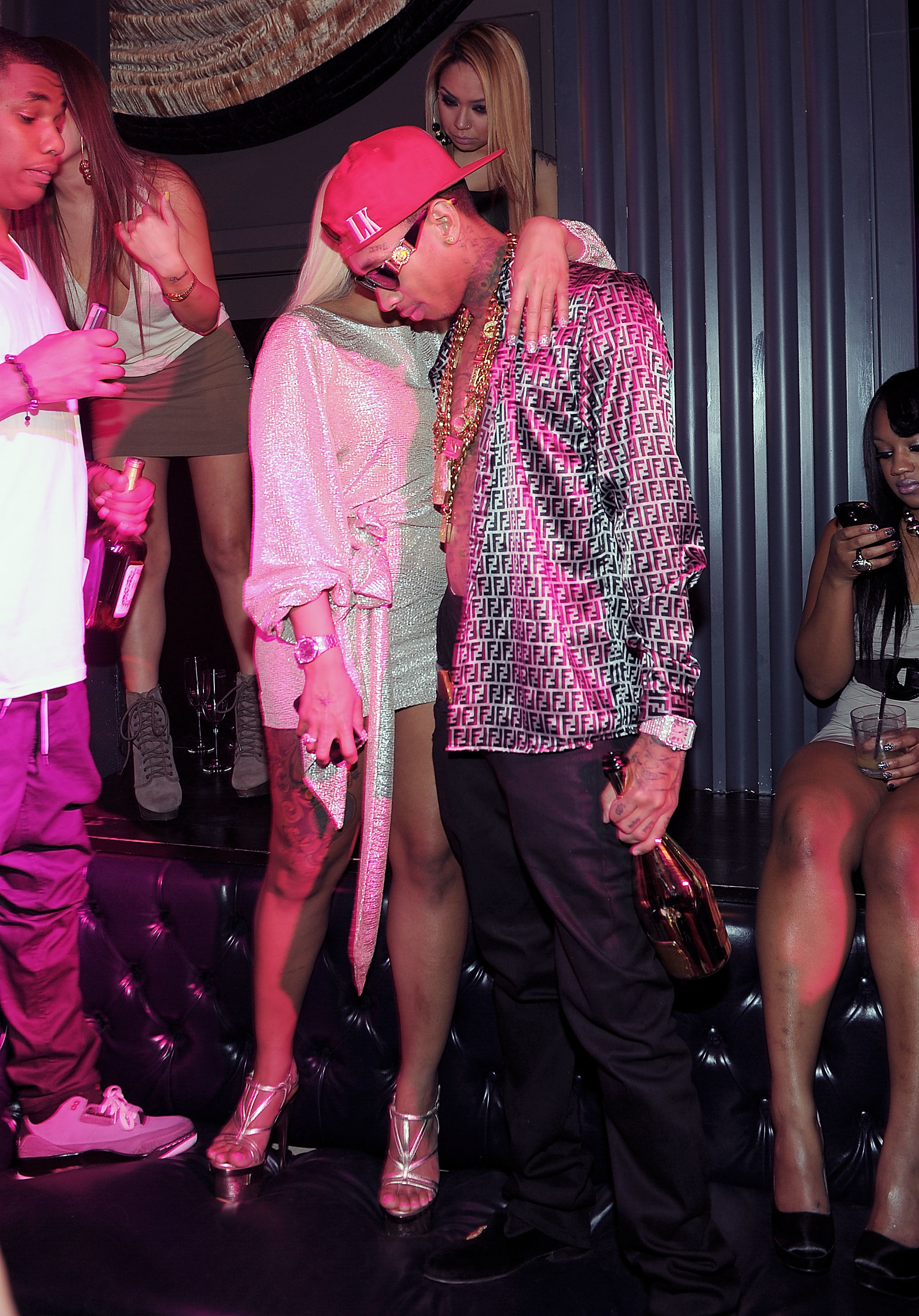 "I feel like if they were not in their lives, then yeah," she said when asked if she'd ever legally request child support, before later agreeing when host Jason said they're "active" fathers who "take care of things."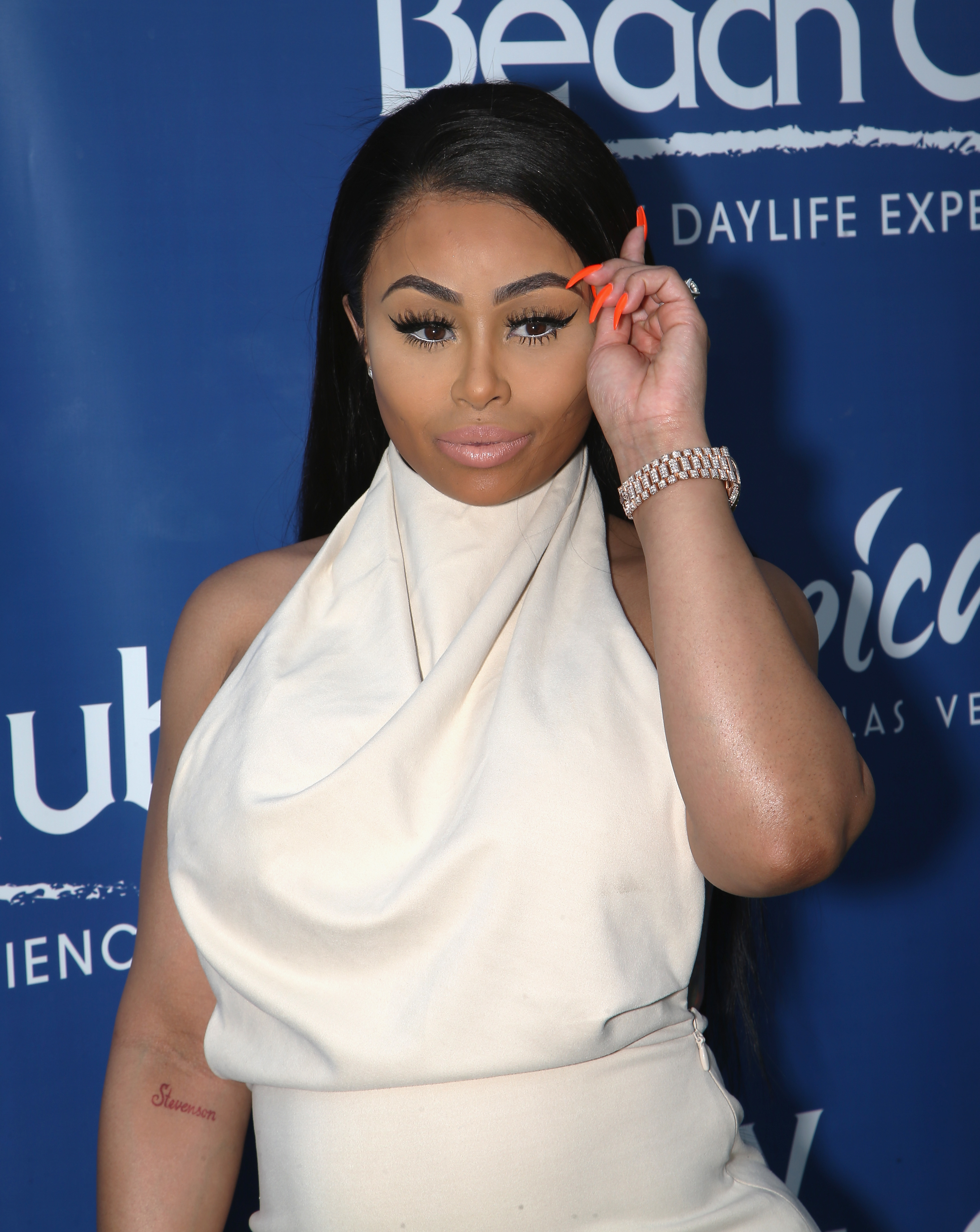 But fast-forward to today, and Angela has requested child support from Tyga in new court documents.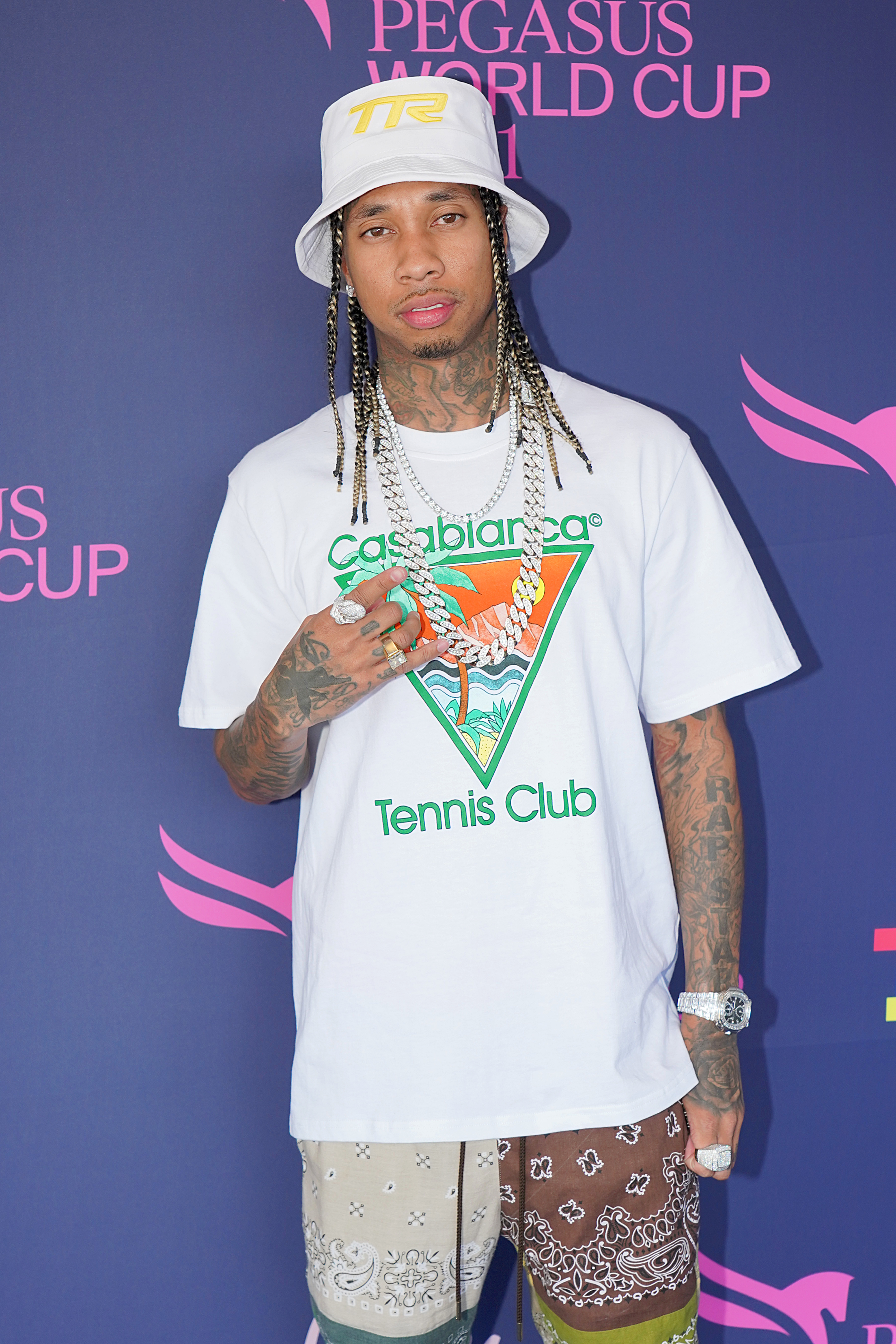 According to the legal filings obtained by multiple outlets, Angela requested that joint legal and physical custody of King be split between herself and Tyga.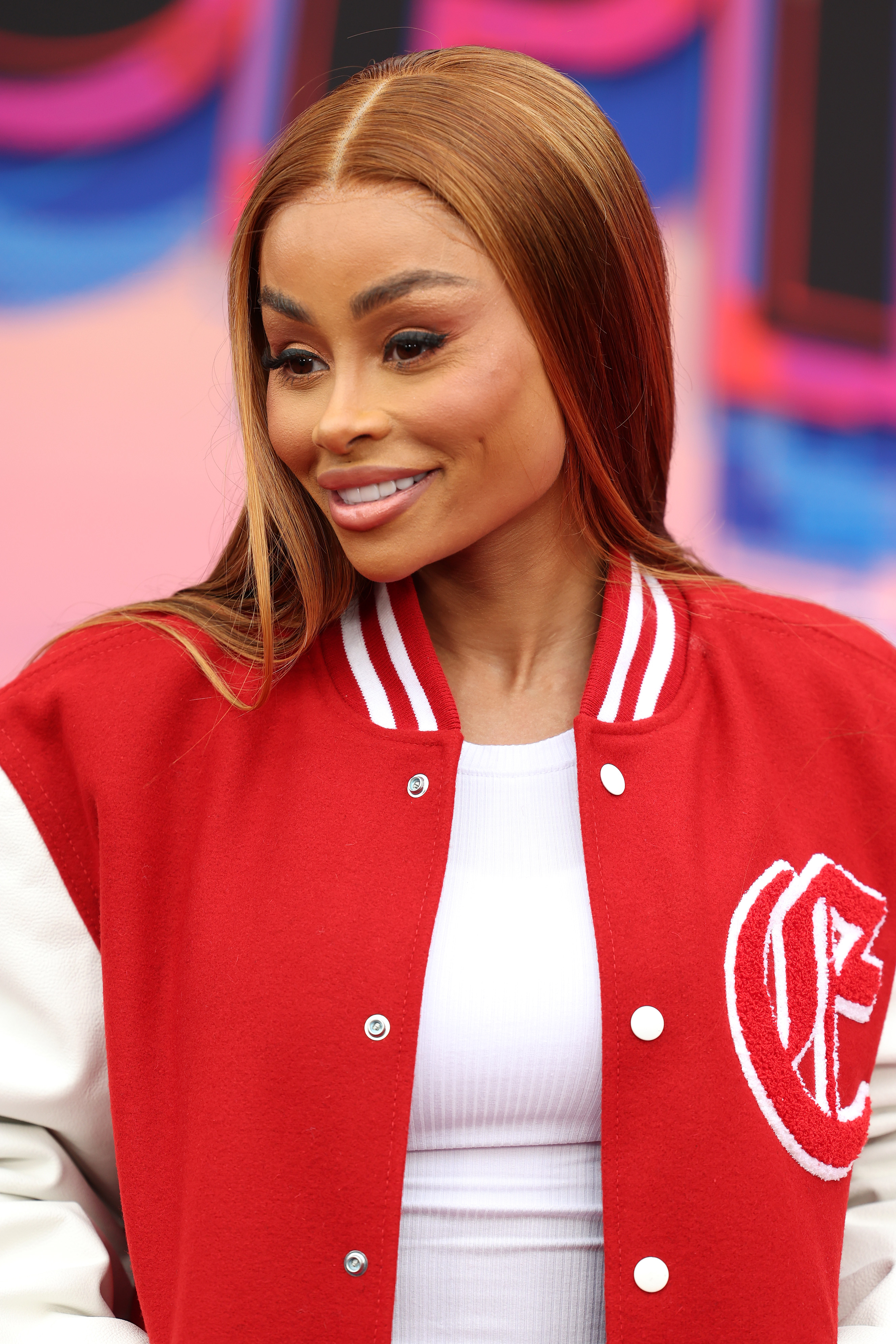 The documents purportedly read, "The court may make orders for support of the children and issue an earnings assignment without further notice to either party."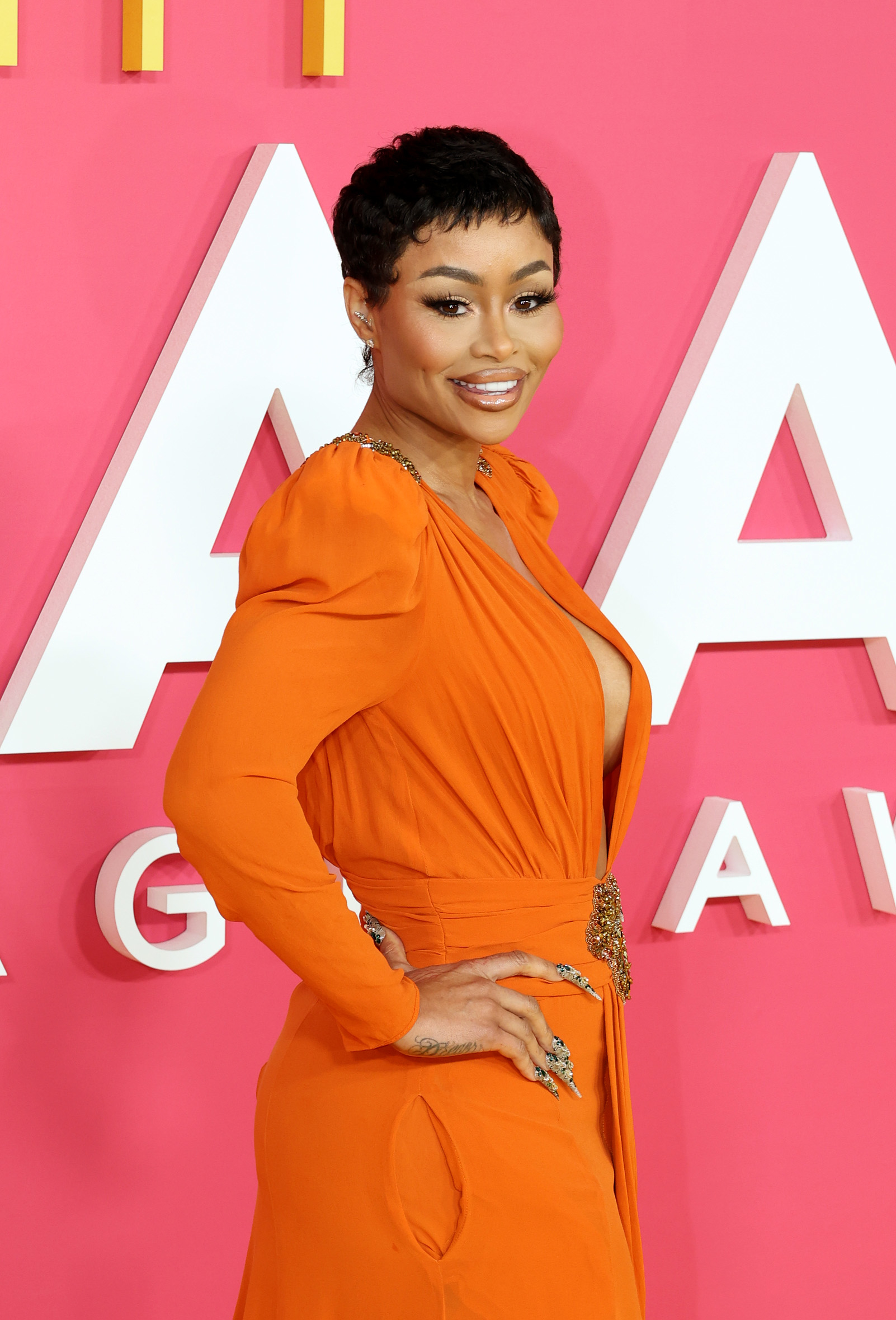 The exact amount of child support that Angela has asked from Tyga has not been disclosed. However, the rapper quickly made it clear that he isn't happy with her request.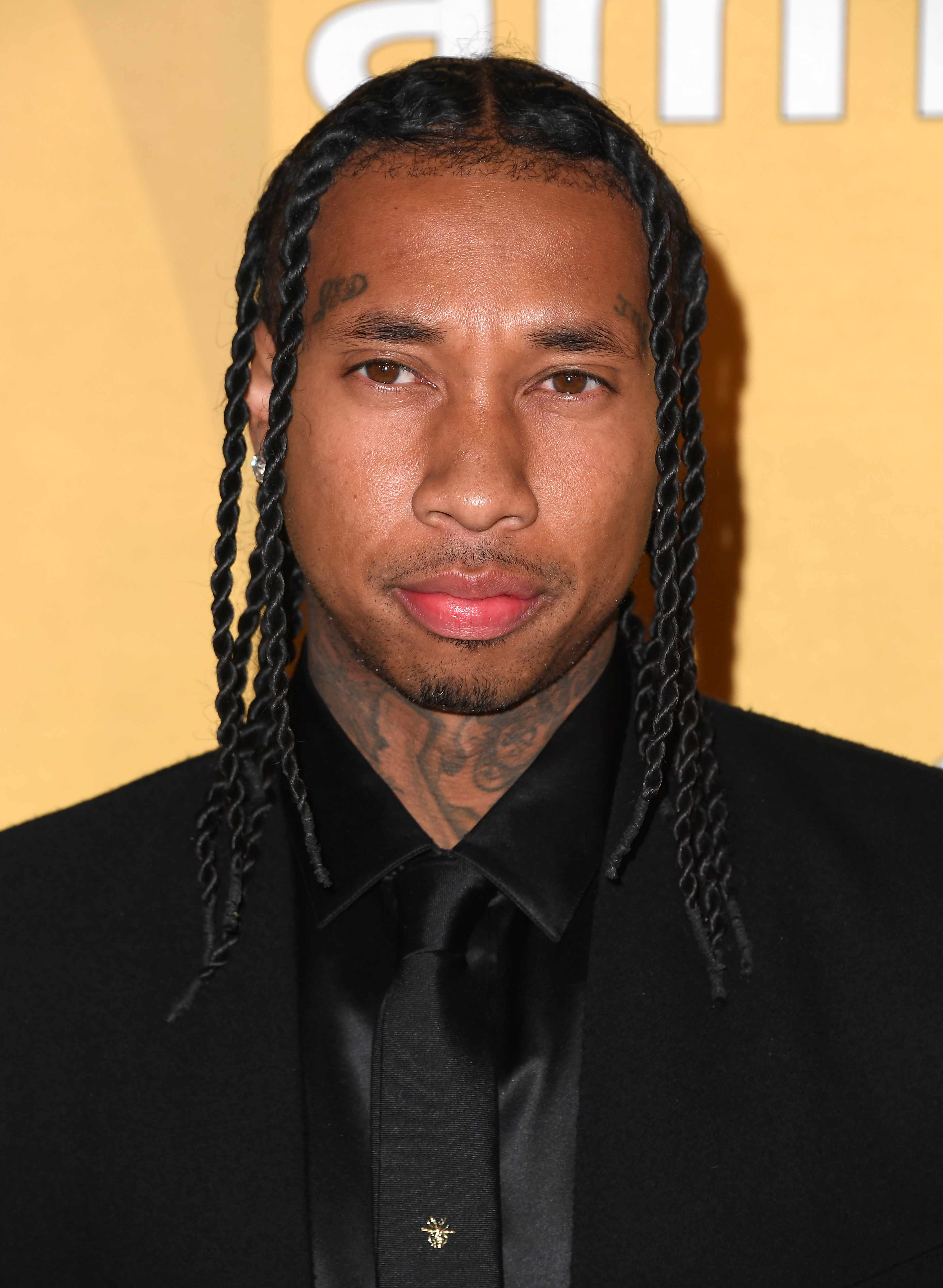 Reacting to the court filing on Instagram, Tyga called his ex out in the comments of a post shared by The Shade Room.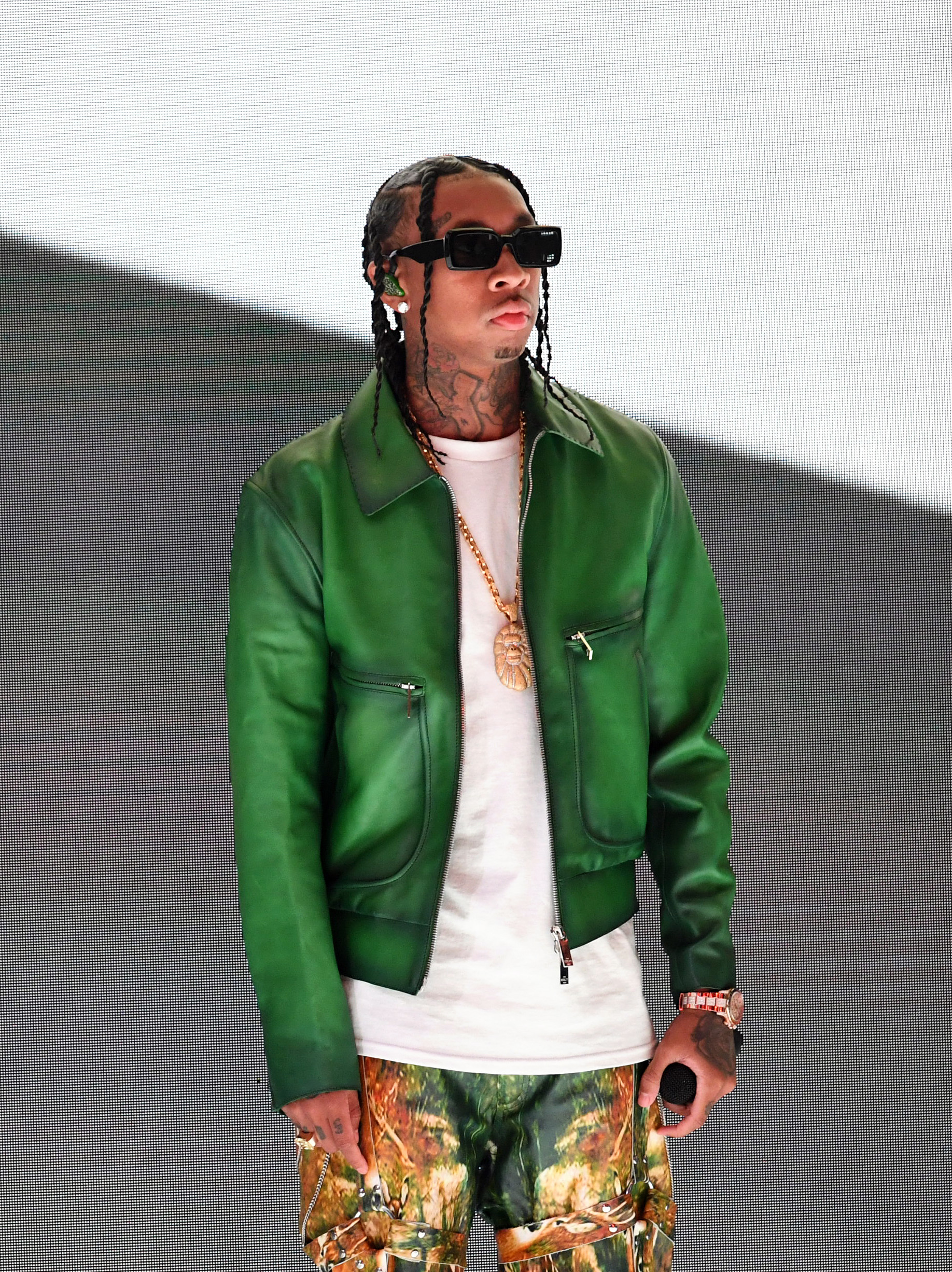 "10 years later…nah…stick to your schedule sat-mon," he wrote, while several other users defended him in light of his and Angela's current custody agreement.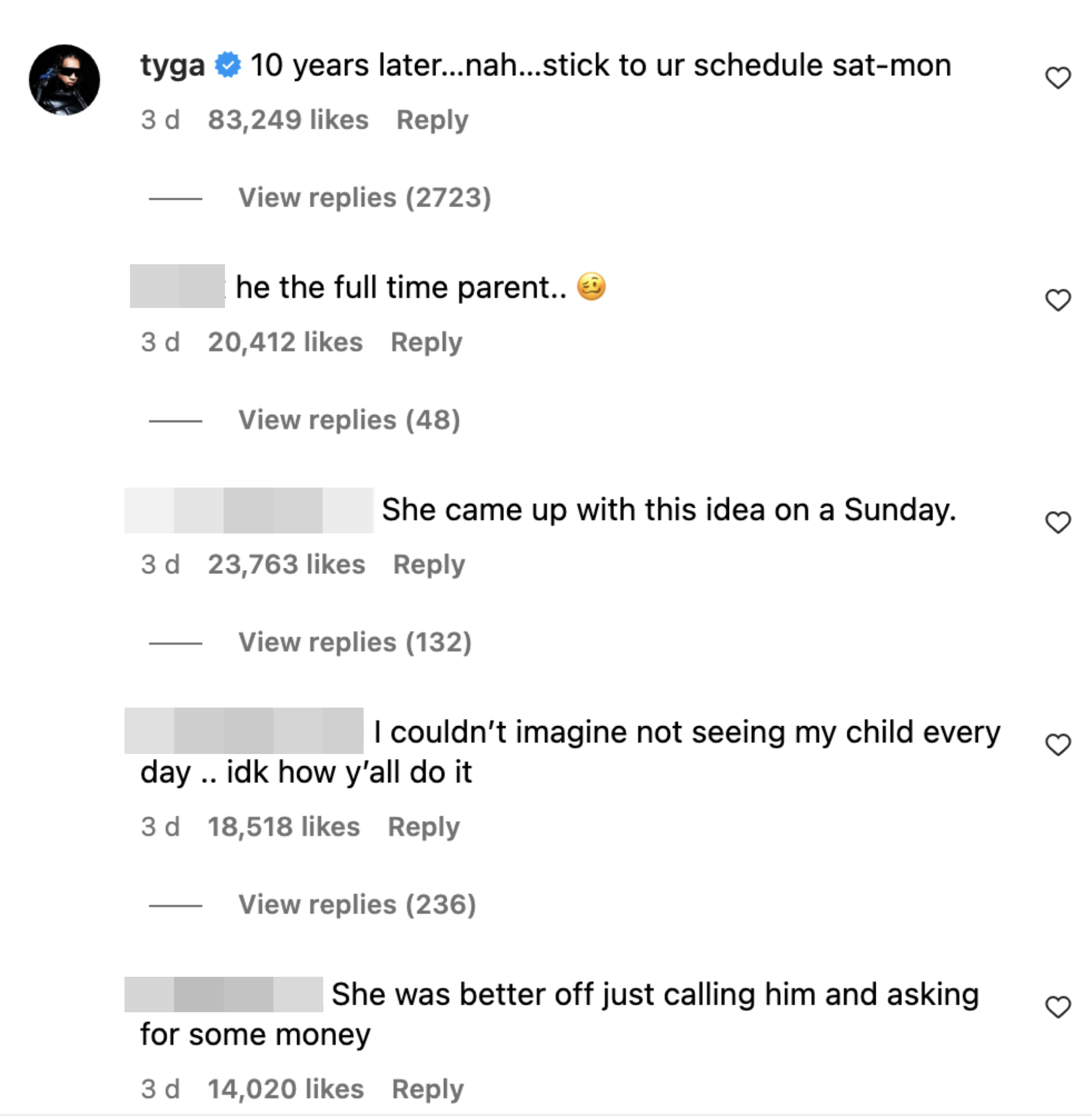 Angela did not respond to Tyga's remark, but we'll be sure to let you know if she does.