Blac Chyna's exes Rob Kardashian and Tyga have joined forces online after she said she gets "no support" as a single mother.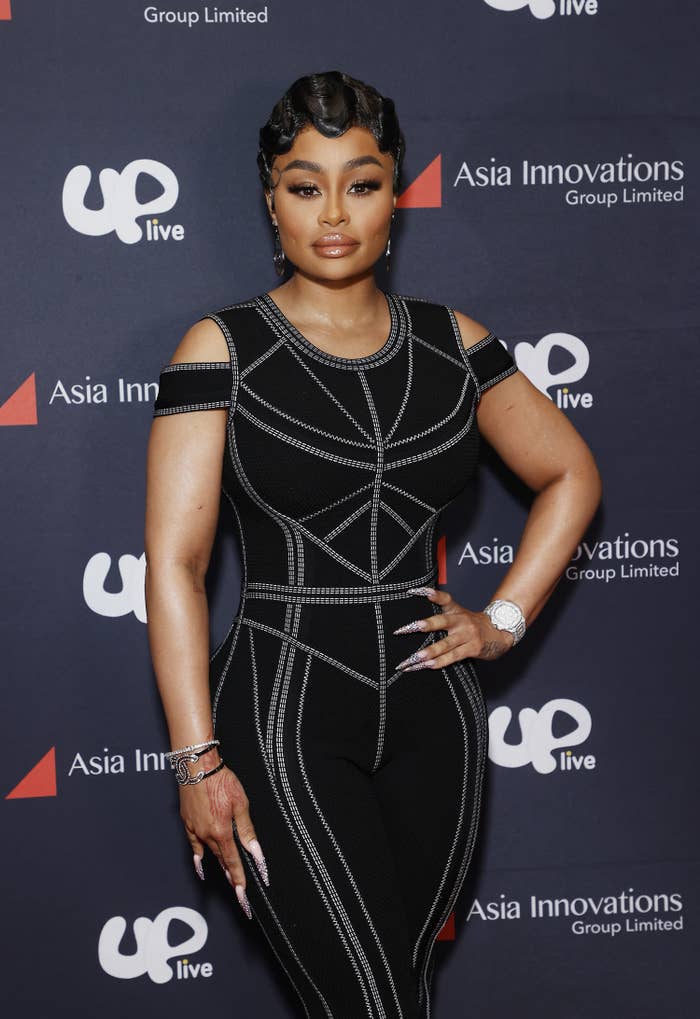 For some context, Tyga and Chyna dated from around 2011 to 2014 and share their 9-year-old son, King Cairo. After the pair broke up, Tyga started dating Kylie Jenner, prompting Chyna to distance herself from the Kar-Jenner bunch — all of whom she'd been really close with.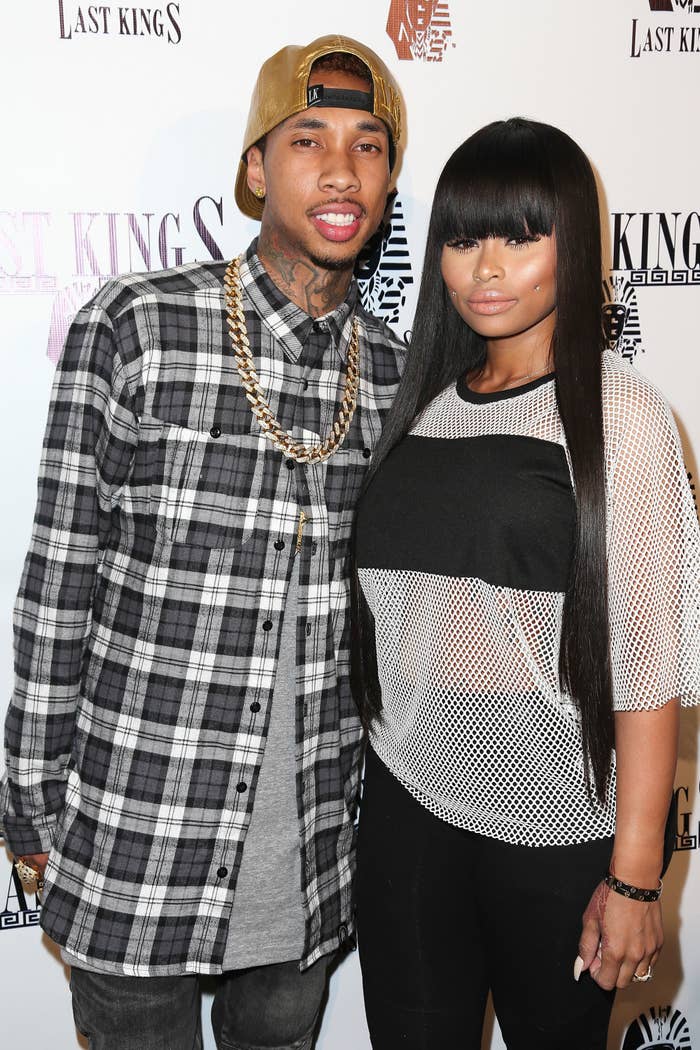 But things got messy when Chyna went on to date Kylie's half-brother Rob Kardashian in what turned out to be a tumultuous and short-lived relationship. The two share a 5-year-old daughter, Dream.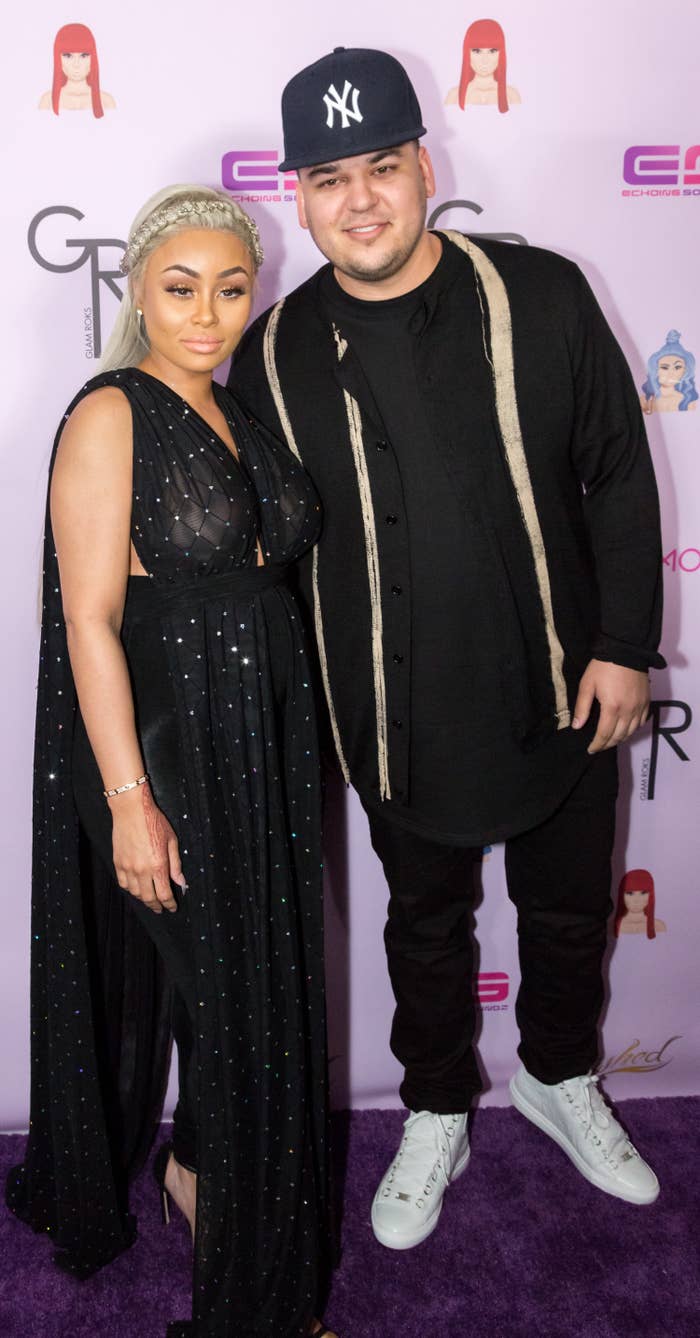 After a nasty public dispute in late 2016, he posted multiple nude photos of her on social media. Chyna obtained a restraining order against him before filing a lawsuit accusing him of domestic abuse. However, two months later, she dropped the case after they reached an agreement outside of court.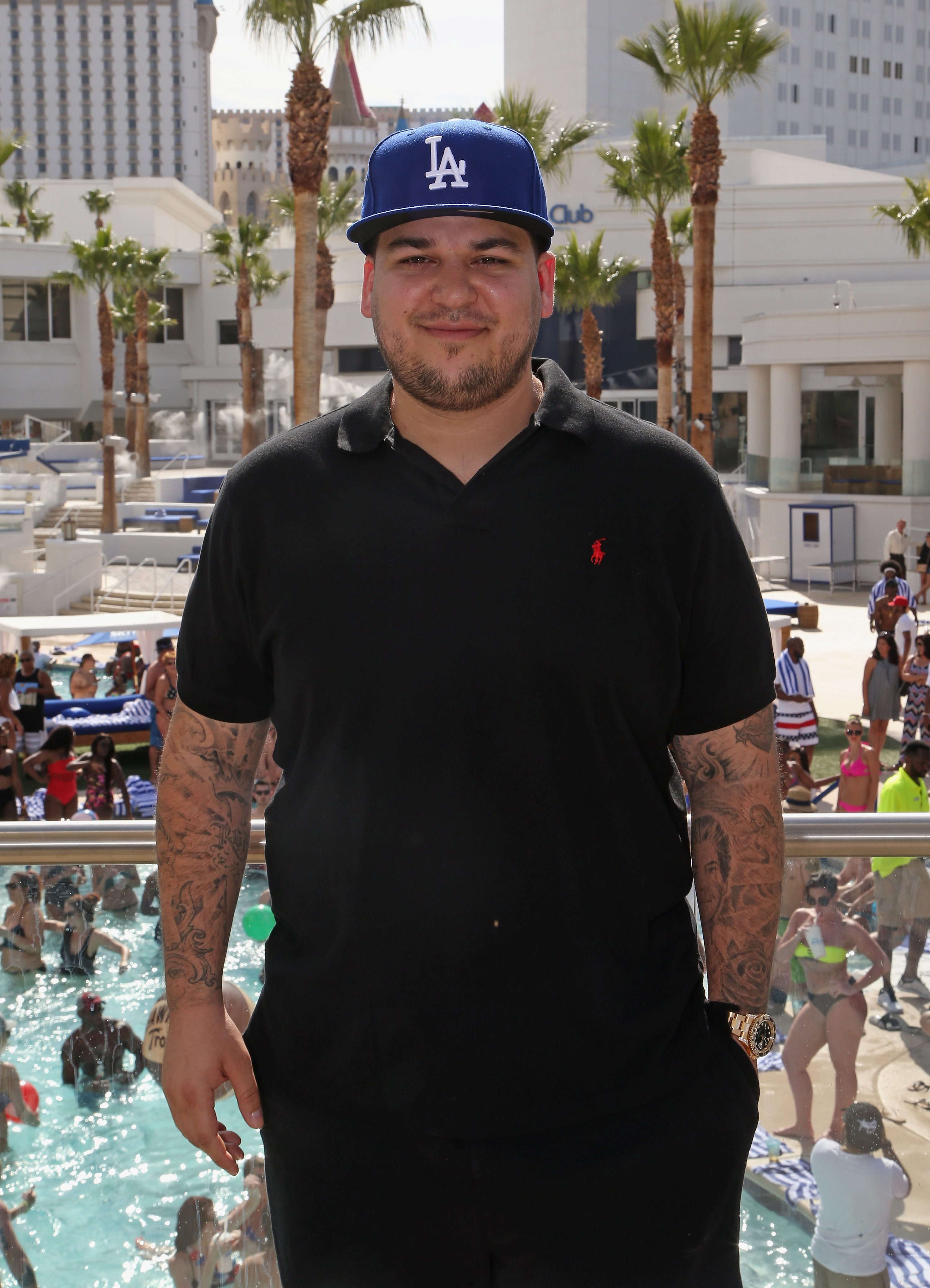 Now, Chyna has alleged that she receives "no support" from her exes in a series of tweets shared on Wednesday.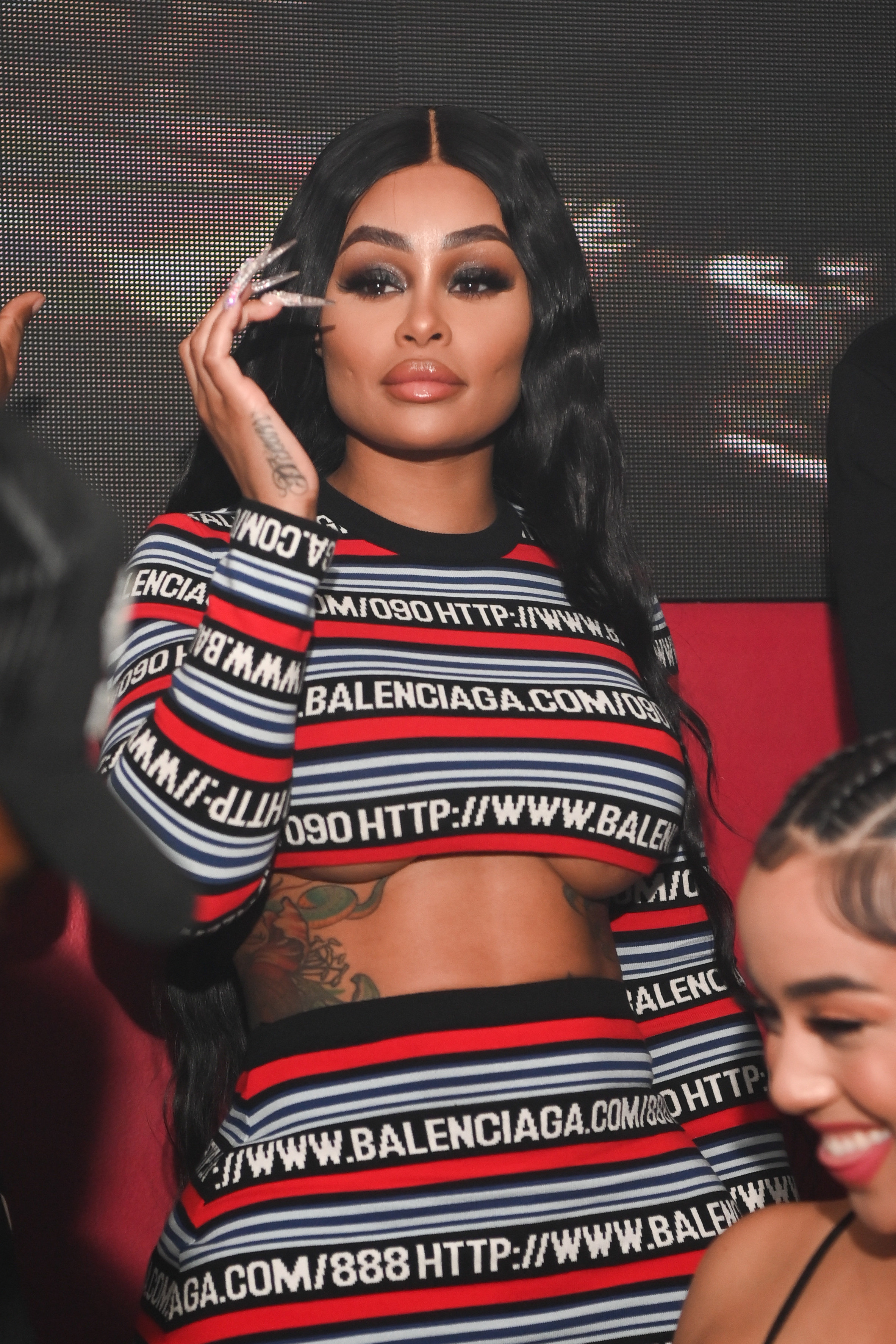 "Yesterday I had to give up 3 of my cars …my reasons… morals, beliefs, being a single mother, no support I'm a MAMA," she wrote.
One fan responded to her post, questioning: "When the other parent is actively in the child's life taking the child on days and clothing feeding the child… is child support warranted?"
In response, Chyna wrote: "No it's not when the other parenting successful it's called coparenting… But Greedy parents try to get child support because they're not doing nothing."
Chyna's tweets were quickly reposted by Instagram page The Shade Room, prompting several users to call her out for her "out of touch" comments.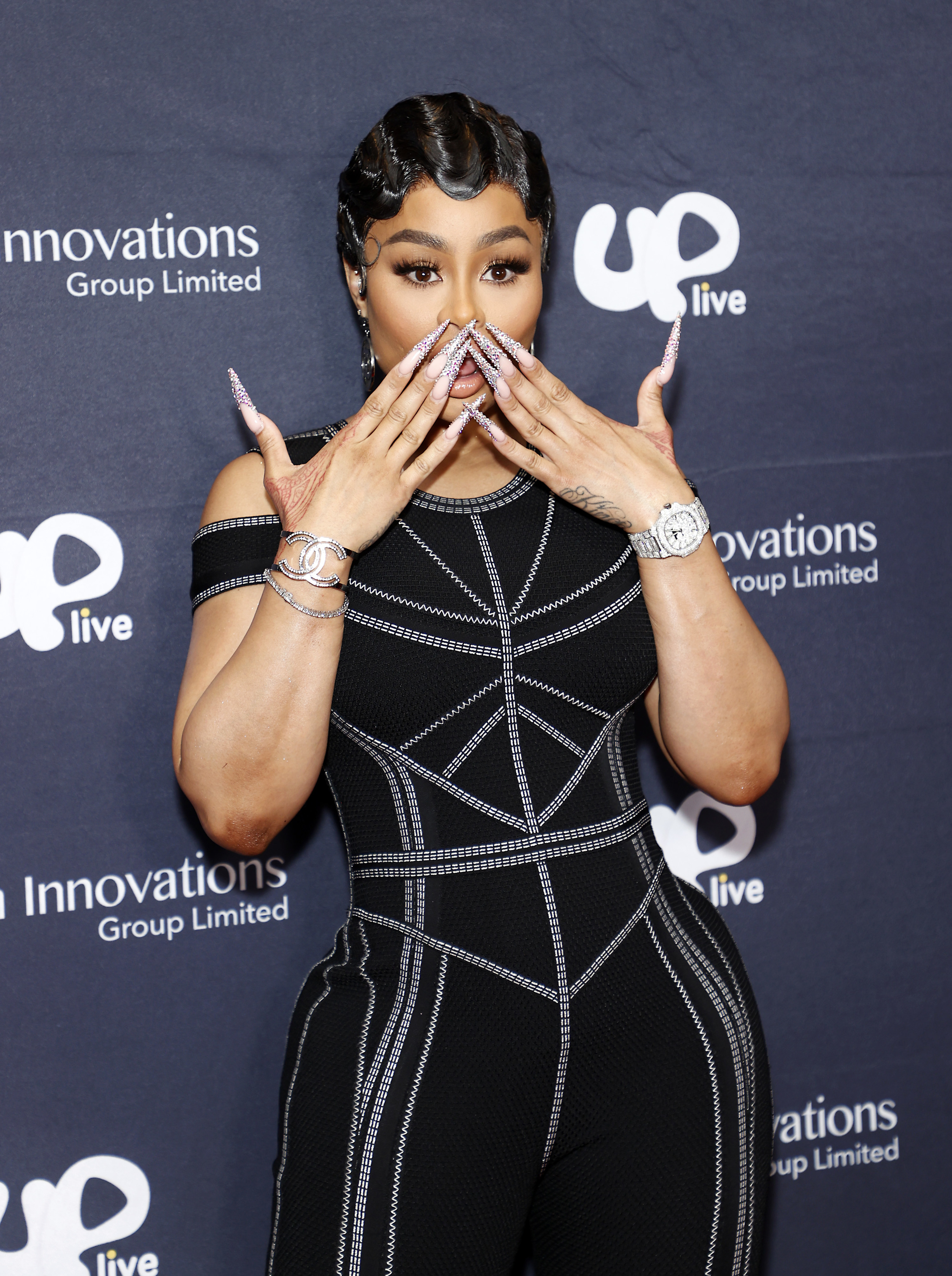 "I'm supposed to feel bad that she had to give up three cars when I can barely afford to get a new one?" one person commented.

"Read the room girl," another wrote alongside a string of laughing emojis. "we're struggling to pay the gas in our cars."

A third echoed, "Some people have no cars Chyna you'll be okay," receiving over 14,000 likes.

But amid all the backlash over Chyna's tweets, things took another turn when Tyga jumped into the comments himself to directly refute his ex's claim.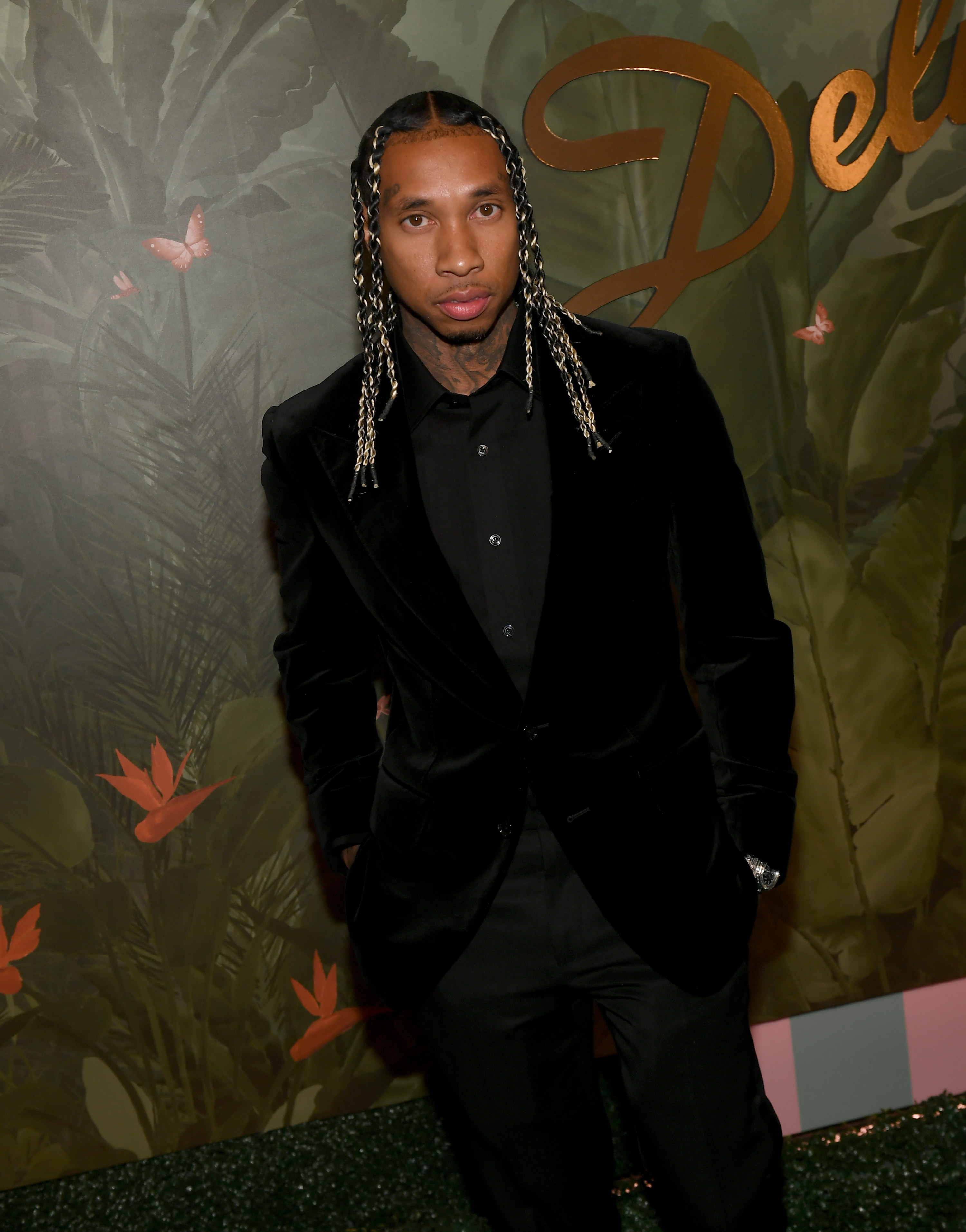 Tyga wrote, "I pay 40k a year for my son school & he lives w me mon- sat. Why would I pay child support lol."
Following suit shortly afterward, Rob also commented on the post to defend his name. "I pay 37k a year for my daughter's school. I handle every single medical expense. I pay for all her extracurricular activities. I have my daughter from Tuesday-Saturday. Why would i pay child support lol," he wrote.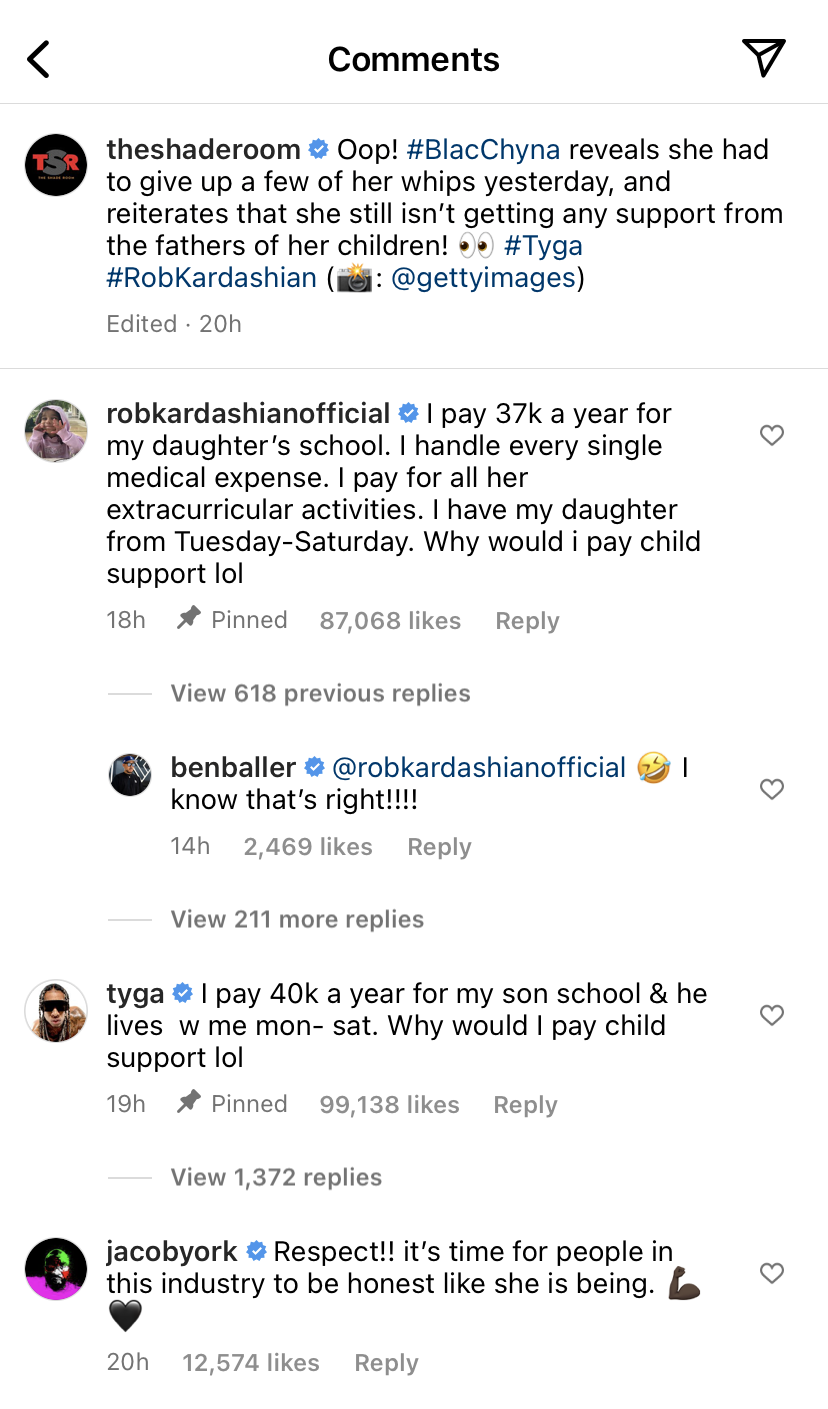 And after Rob's comment was reshared by The Shade Room, eagle-eyed fans noticed that his sister Khloé Kardashian left a subtle note of support.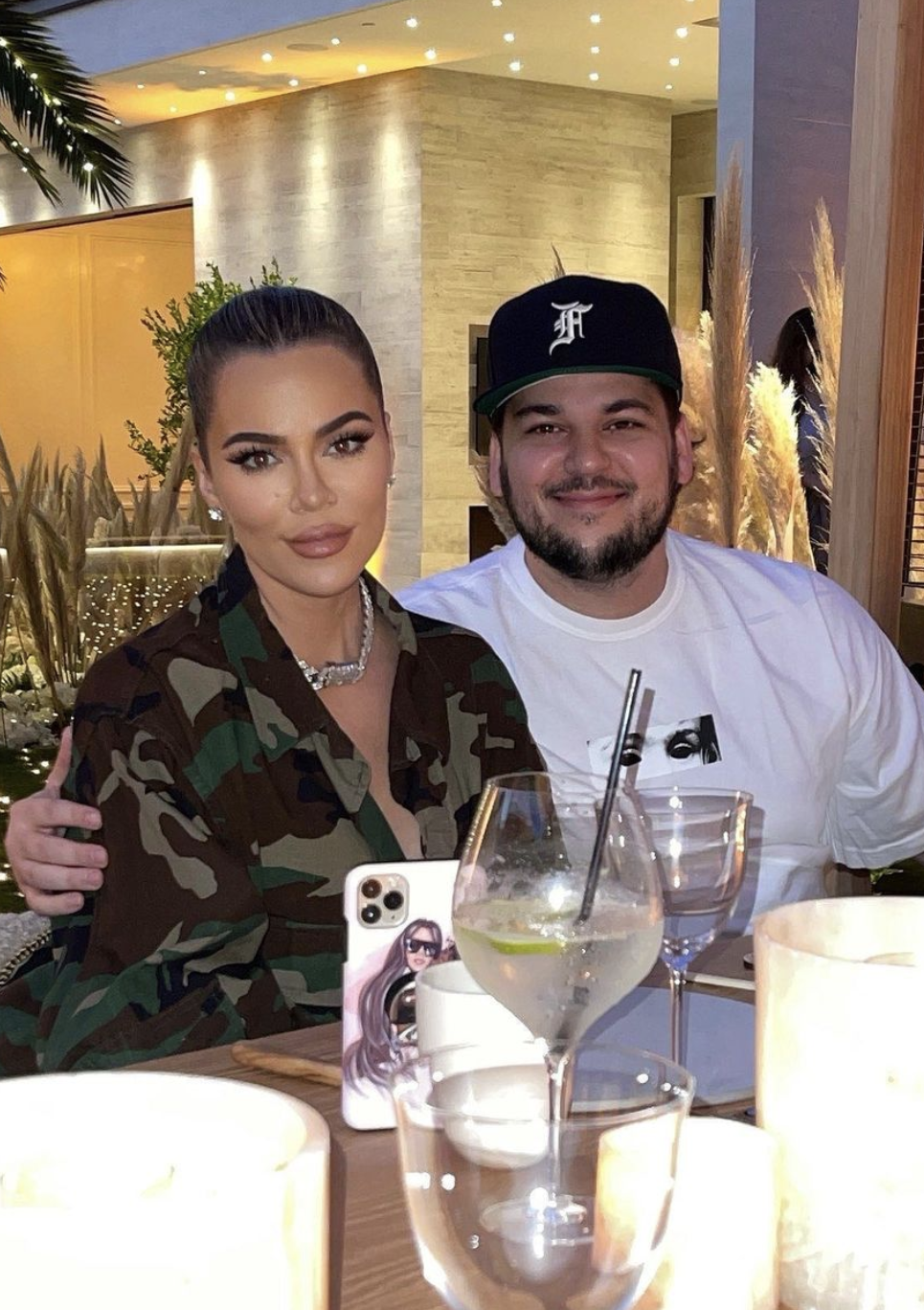 Khloé, who famously has an incredibly close relationship with Rob, liked the repost of his comment refuting Chyna's claim, making her stamp of support public.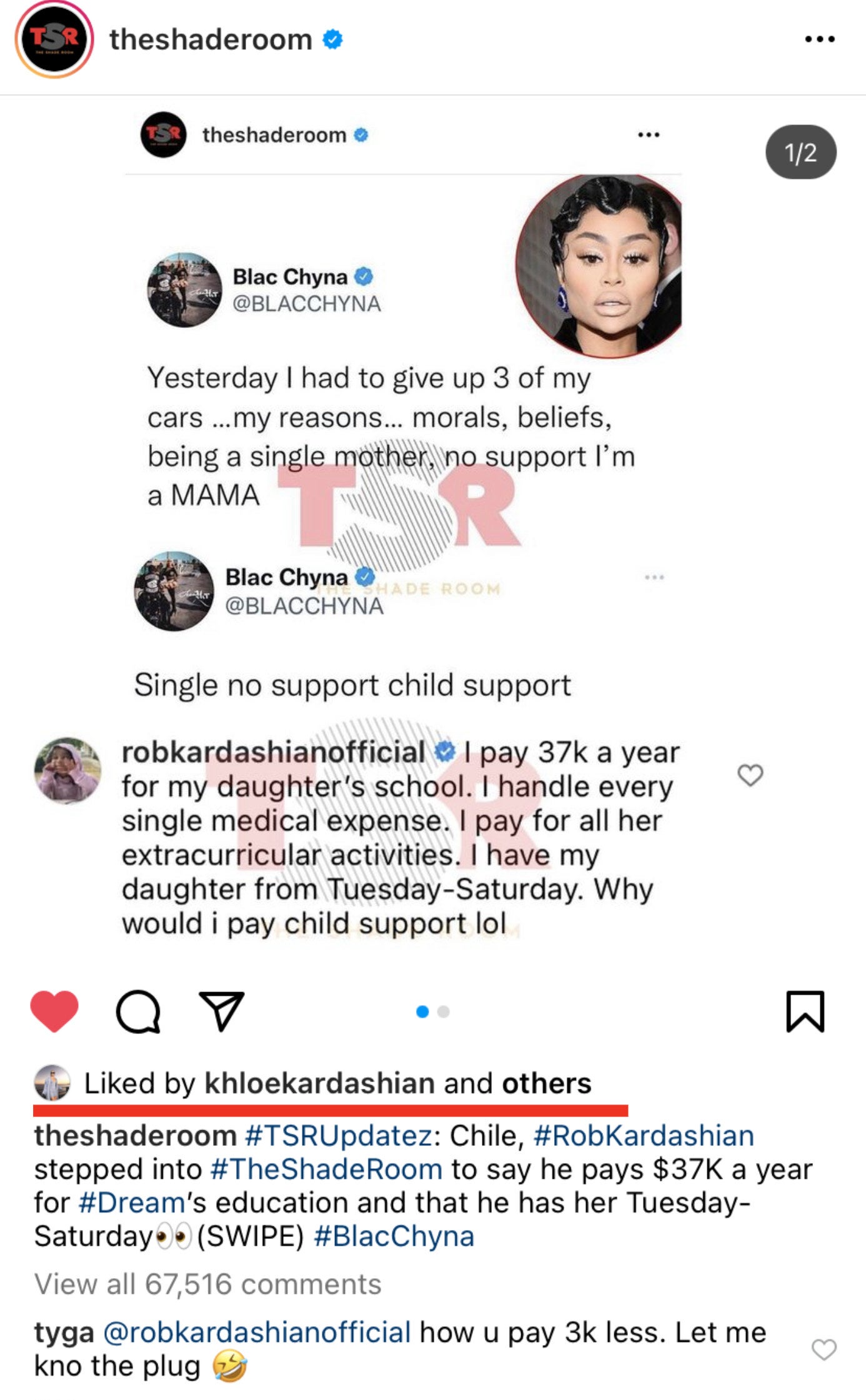 What's more, the Good American cofounder went on to share a series of videos of Rob and Chyna's daughter Dream dancing and singing with her own 3-year-old child, True.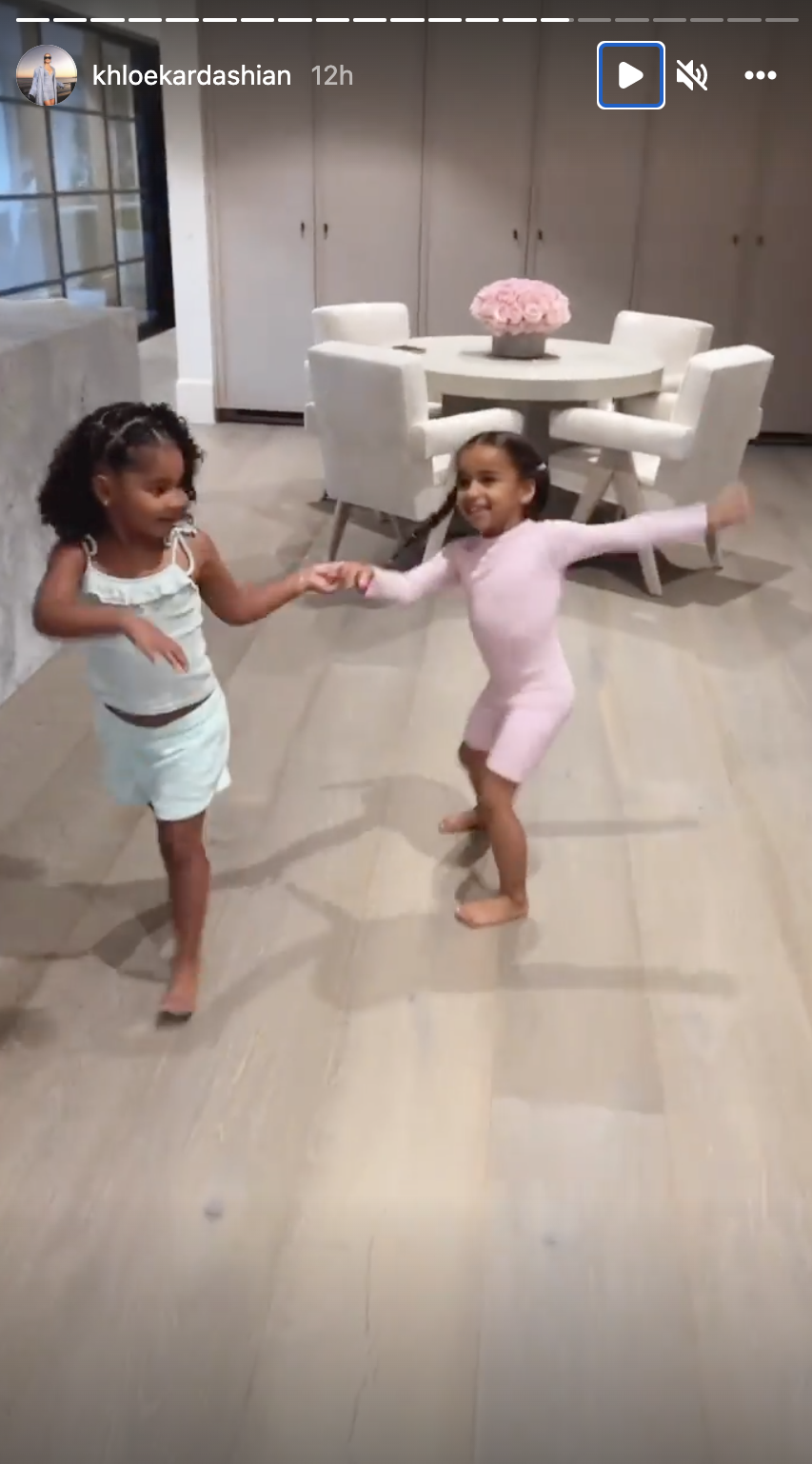 Many fans quickly pointed out that Khloé often posts videos of Dream, suggesting that she's in the Kardashians' company lots of the time.
And in light of that, several users interpreted Khloé's latest Instagram stories to be a subtle dig toward Chyna, perhaps in response to her recent claims.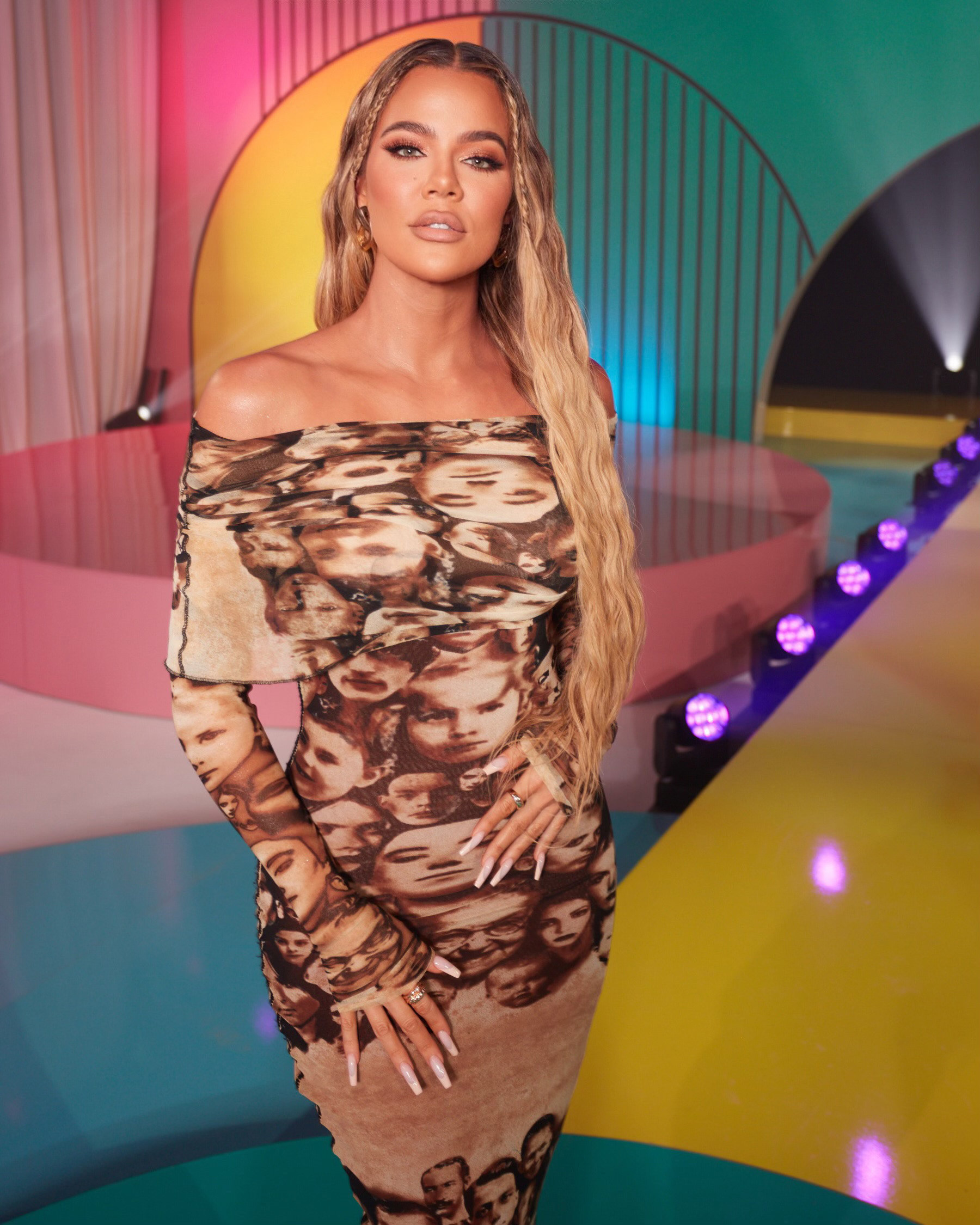 "Not Khloe proving it's Rob day with the baby," one user commented. "She trying to prove Rob point lol," echoed another.