Megan Fox and Machine Gun Kelly are facing intense backlash online after displaying their Christianity-themed Halloween costumes.
The couple, who got engaged back in January, posted on Instagram on Monday to show off their outfits, which have since been labeled "blasphemous" and "distasteful" by fans.
MGK, whose real name is Colson Baker, dressed as a priest in a black and red robe. He held a leash around Megan's neck, while she dressed in racy PVC lingerie.
"On Sundays we take communion," she wrote on a series of photos and videos of their costumes, some of which showed Megan posing on her knees as MGK fed her a Communion wafer.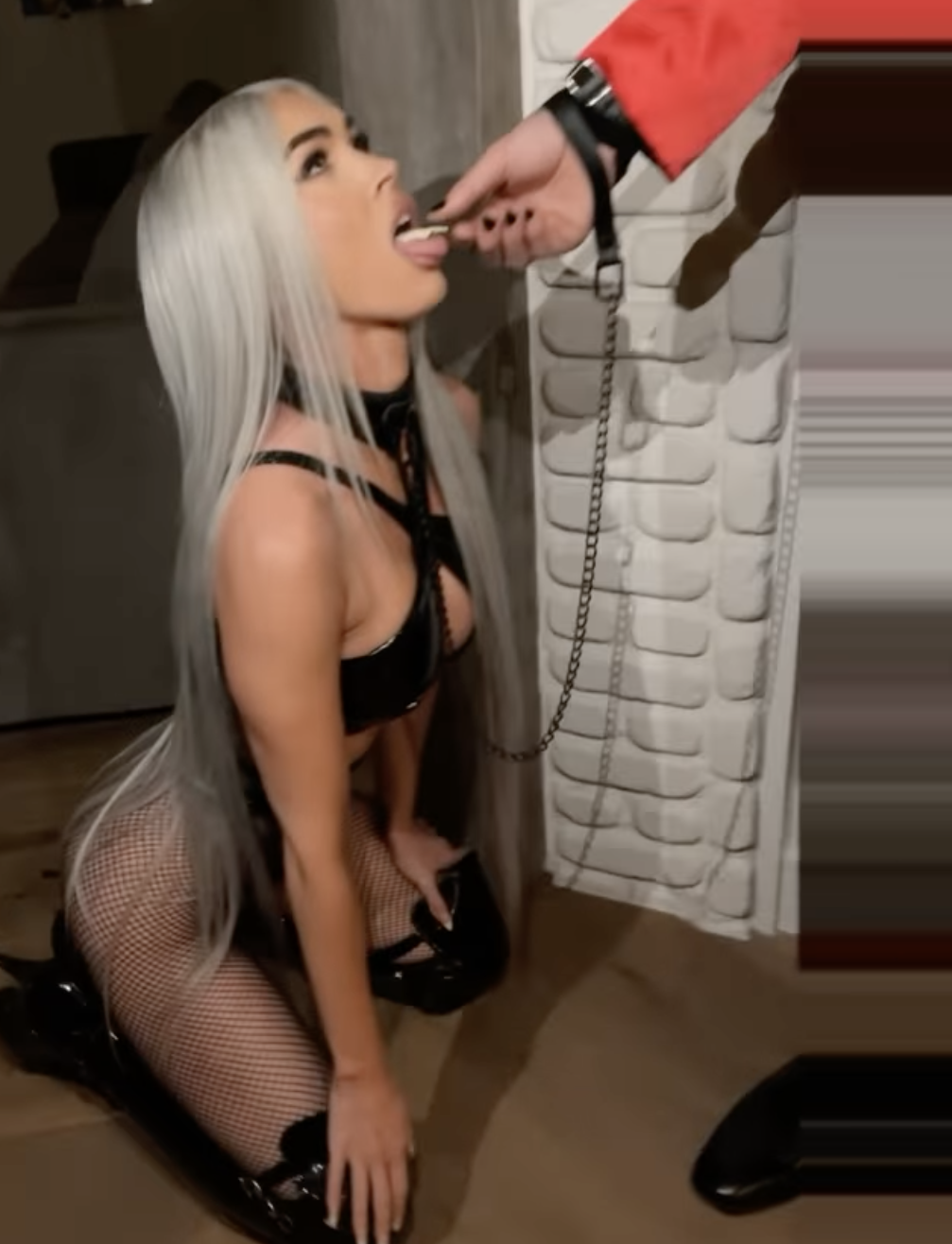 The comments were immediately flooded with people calling the pair out for making a mockery of Christianity and "sexualizing communion."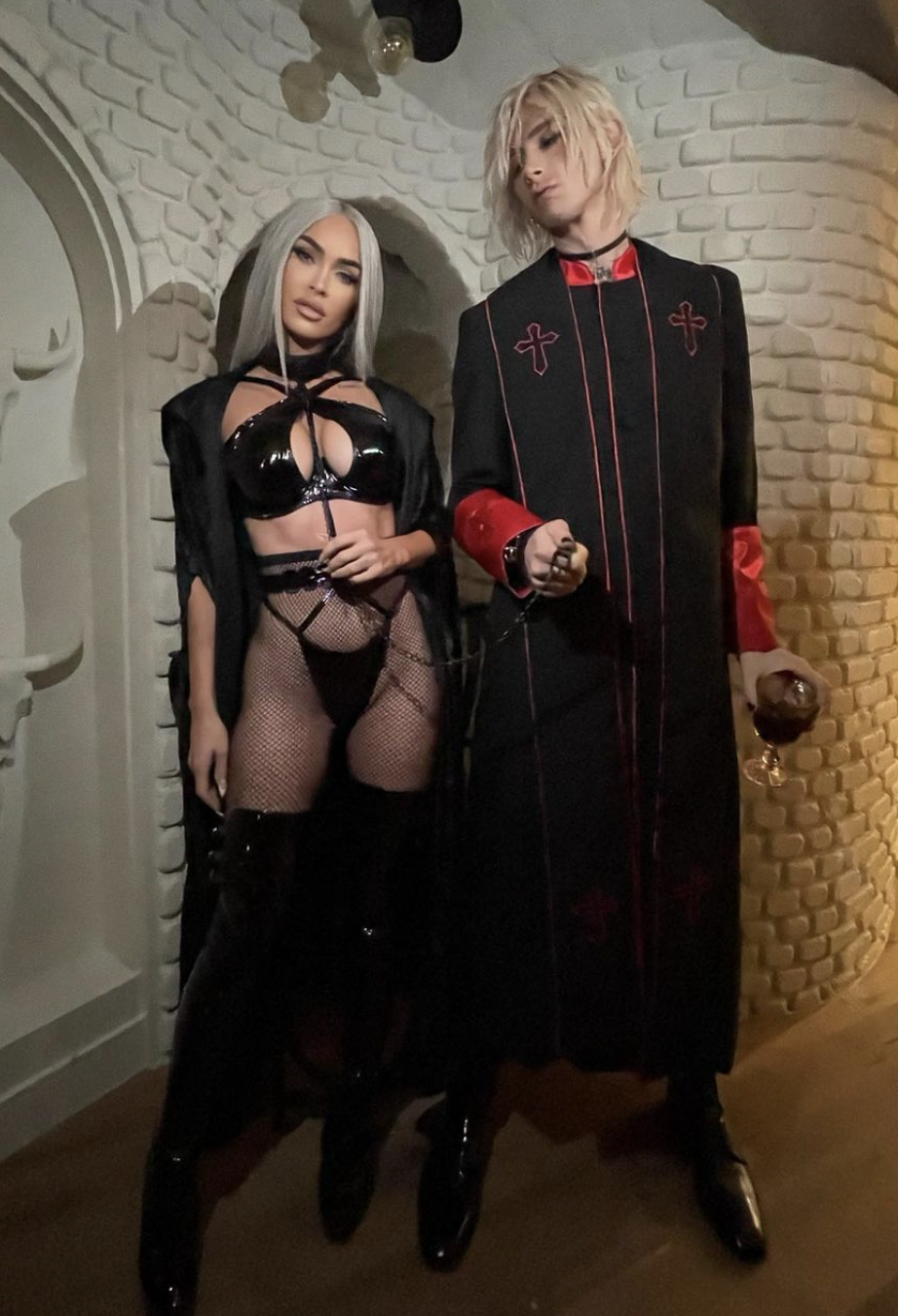 "This is just distasteful and I'm an atheist," one person wrote. "Disrespectful," another said.

"Unacceptable. No one should ever mock someone else's religion," a third person added.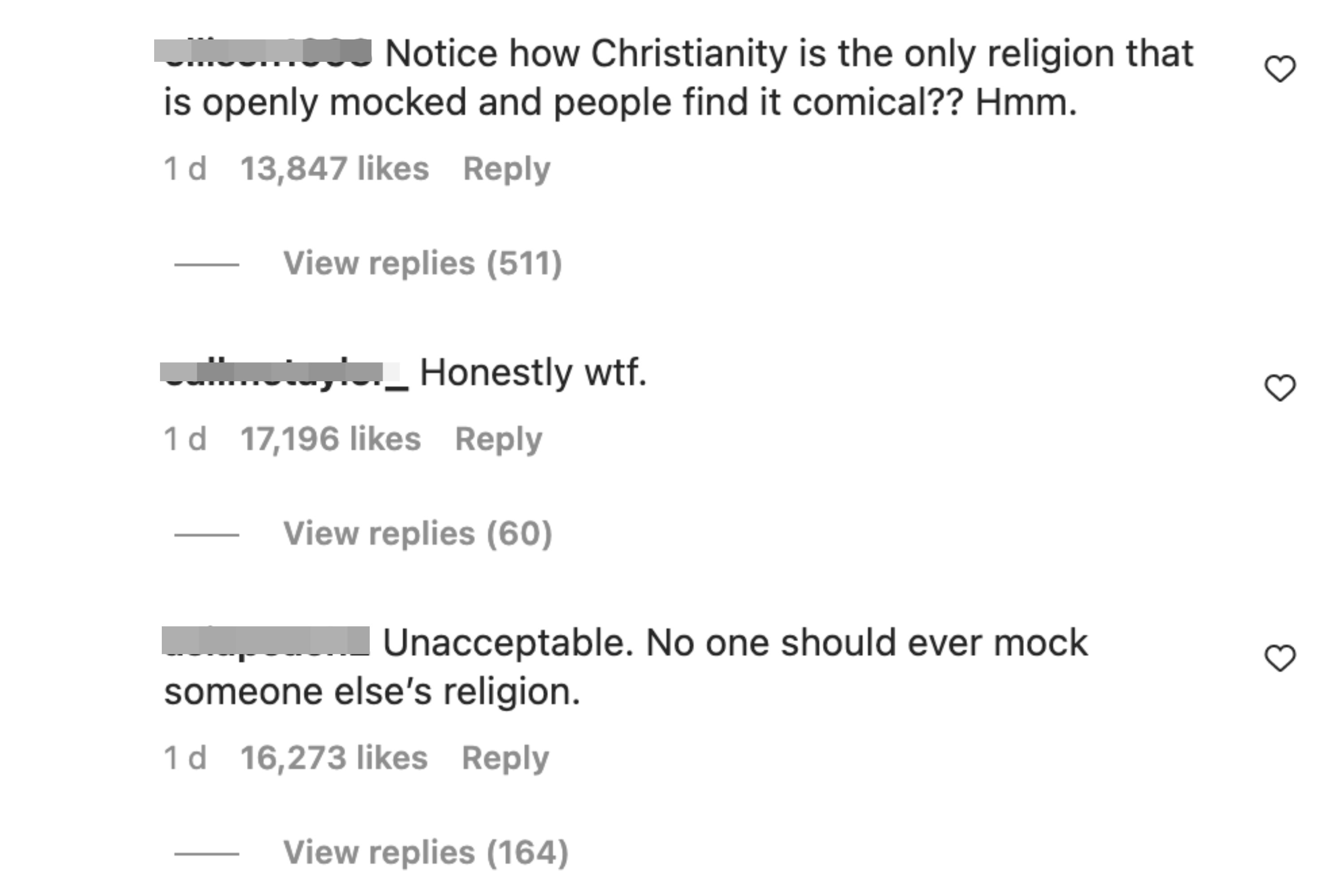 Another user echoed, "Notice how Christianity is the only religion that is openly mocked and people find it comical?? Hmm."
Meanwhile, over on Twitter, fans continued to blast the couple. "This is disgusting, and blasphemous," one user wrote in response to someone who questioned why Megan and MGK were "crudely appropriating" Christianity.
Just days prior, Megan and MGK had sparked more controversy after dressing up as Pamela Anderson and Tommy Lee, who were in a notoriously turbulent relationship. Pamela accused Tommy of physically assaulting her while she was holding their infant son back in 1998, and he served six months in jail after pleading no contest to the charges.
The past relationship was brought to light again this year with the release of Hulu's Pam & Tommy, a series depicting the nonconsensual distribution of Pamela and Tommy's sex tape.
Not long after reports claimed Pamela felt "violated" by the unauthorized retelling of her exploitation in the series, she vowed to "tell the real story" in a new Netflix documentary of her own.
As a result, people have urged others not to dress as Pam and Tommy for Halloween, so as not to glamorize their relationship or diminish her trauma. However, it seems that many people — celebrities and fans alike — missed the memo, including Megan and MGK.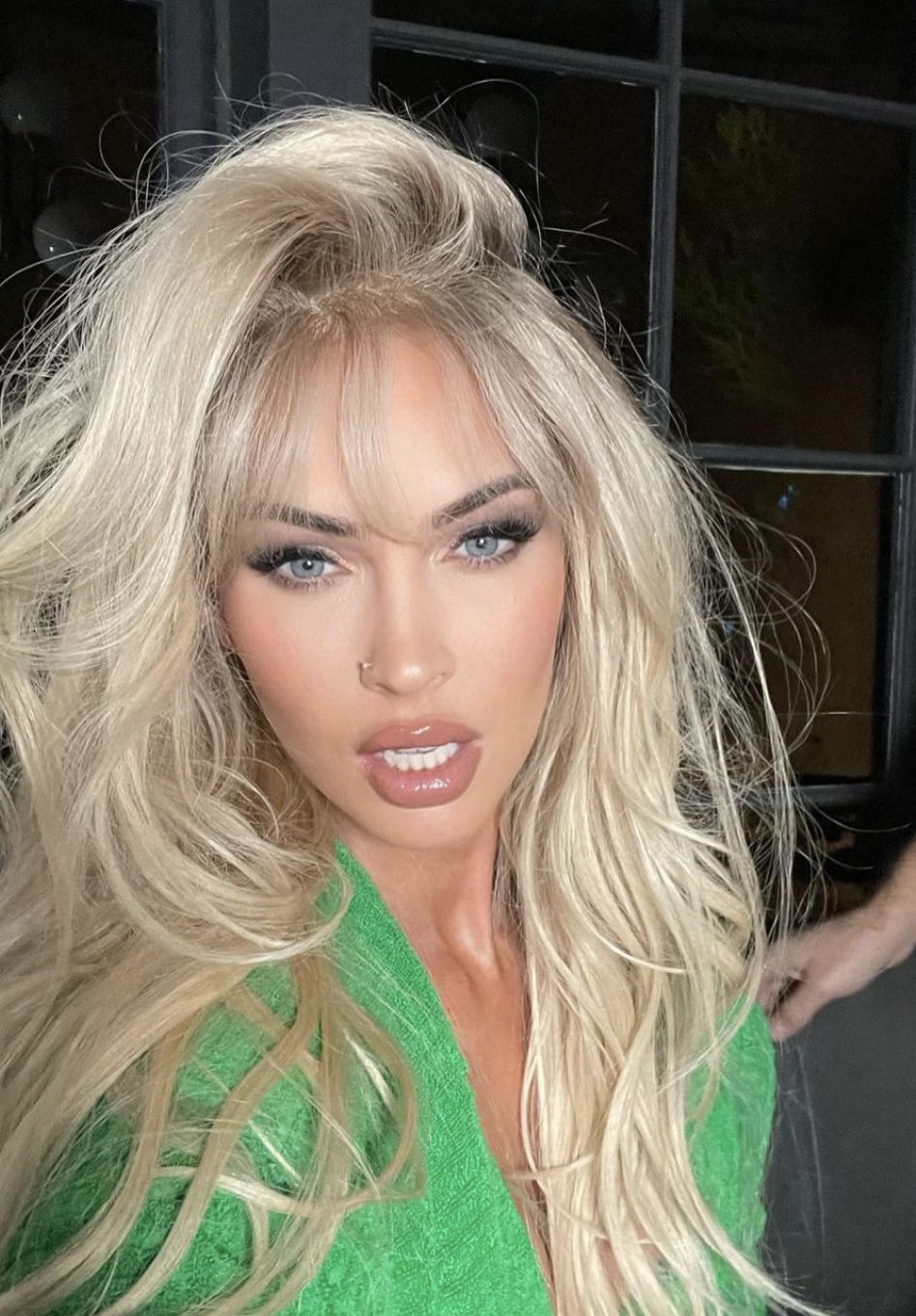 "megan fox and mgk dressed as tommy lee and pamela anderson as it this wasn't abusive relationship... what the hell is wrong with people?! these are NOT costumes! pamela experienced trauma during this time! stop this shit!" one person tweeted.
"mgk does know that tommy lee was extremely abusive to pamela right .. he was in a movie about him PLAYING him u would think he would know," another person said, referring to his 2019 film about the misfits of Mötley Crüe, titled The Dirt.
"no shade to megan fox and mgk but pamela and tommy is such a weird costume wasn't that a toxic relationship weird to romanticize that," someone else wrote.
"'cringe culture is dead' no it isn't MGK and megan fox [dressed] as Pamela anderson and tommy lee, and that's fucking cringe," another echoed.