For some context, while Kim famously rocks extensions and wigs, she is also known to dye her real hair from time to time.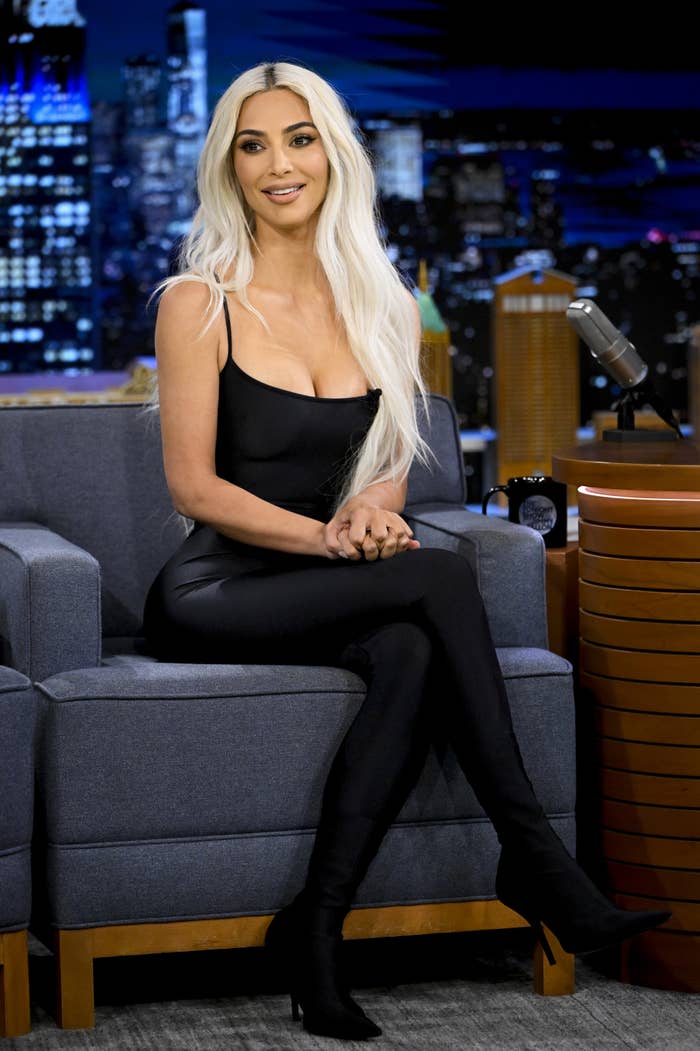 Back in May 2022, for example, she memorably went from brunette to platinum blonde for the Met Gala in just one day.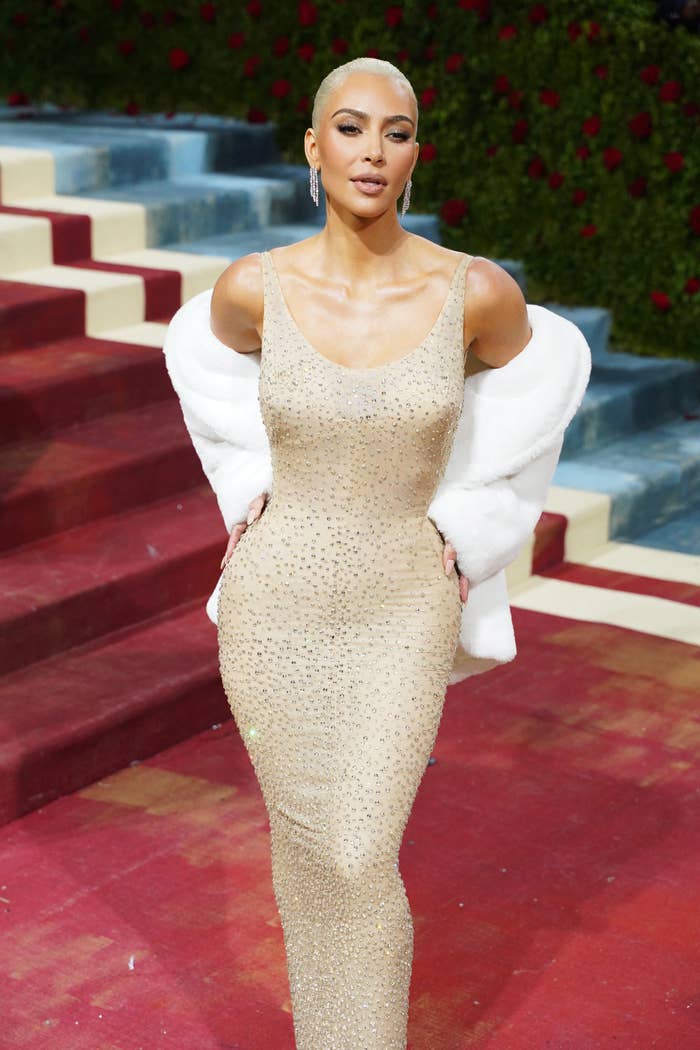 Her hairstylist, Chris Appleton, spent 14 straight hours making the huge change — something that he admitted he was super nervous about, given that the process usually takes several sessions.
And when close-up photos of Kim's hair at the Met surfaced online, it became apparent that the rushed process had come at a cost. Kim's hair appeared to vary from yellow to platinum blonde in color, and looked patchy in some spots.
Some people labeled Kim's hair "botched" after seeing the Met photos, and questioned why she'd chosen to rush the risky process of dying it platinum blonde instead of simply wearing a wig.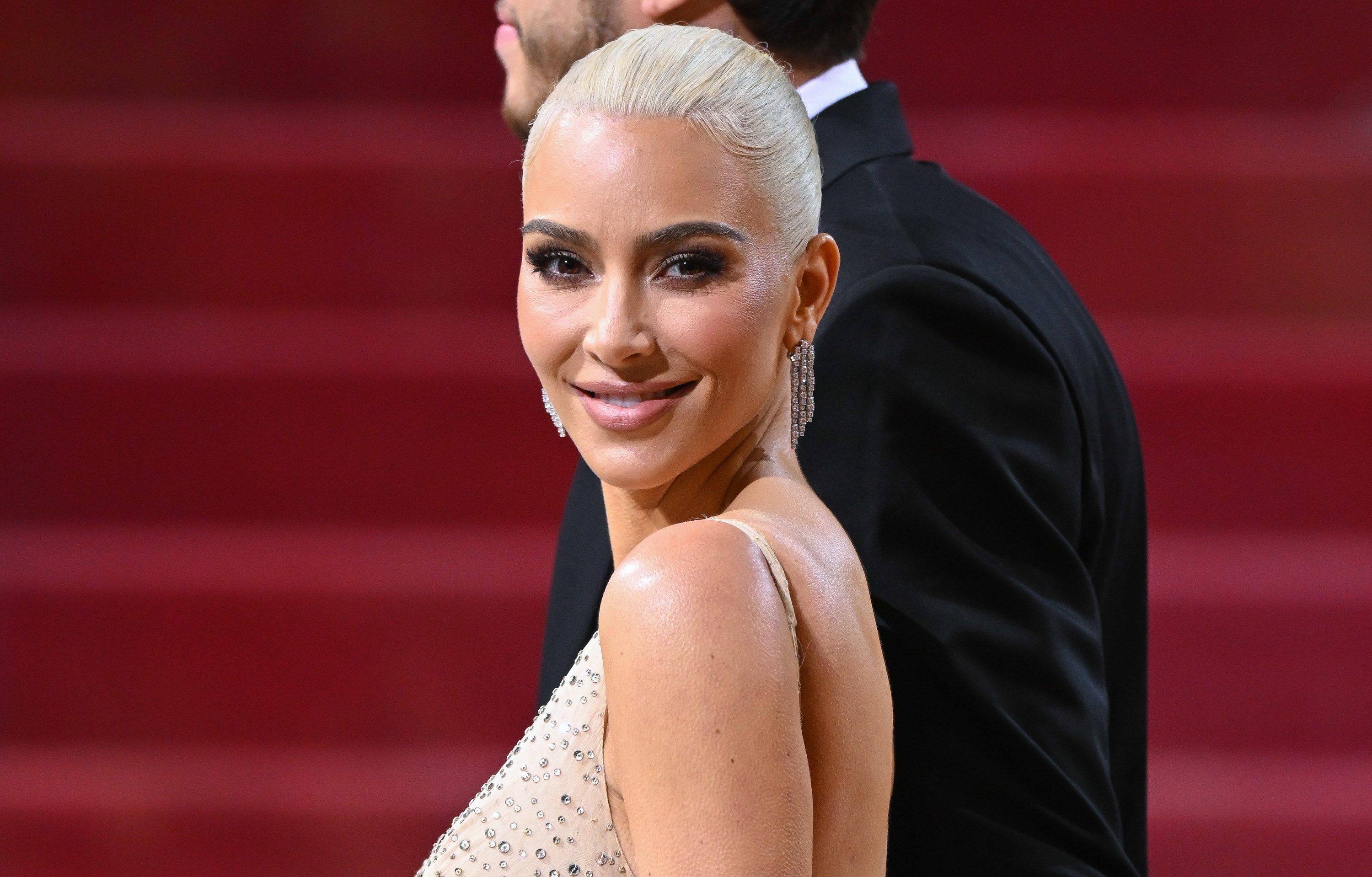 Now, Kim's hair has become the topic of conversation online once more after she revealed exactly what her natural locks are like today.
Sharing a clip of her and her eldest daughter, North West, lip-synching to "Baby, It's Cold Outside" on their joint TikTok page just before Christmas, Kim looked super relaxed as she flaunted her real hair, which appeared wet.
The footage surprised several internet users, many of whom compared Kim's long, thick extensions and wigs to her natural hair. And before long, tons of people started criticizing Kim's natural locks and calling them "fried."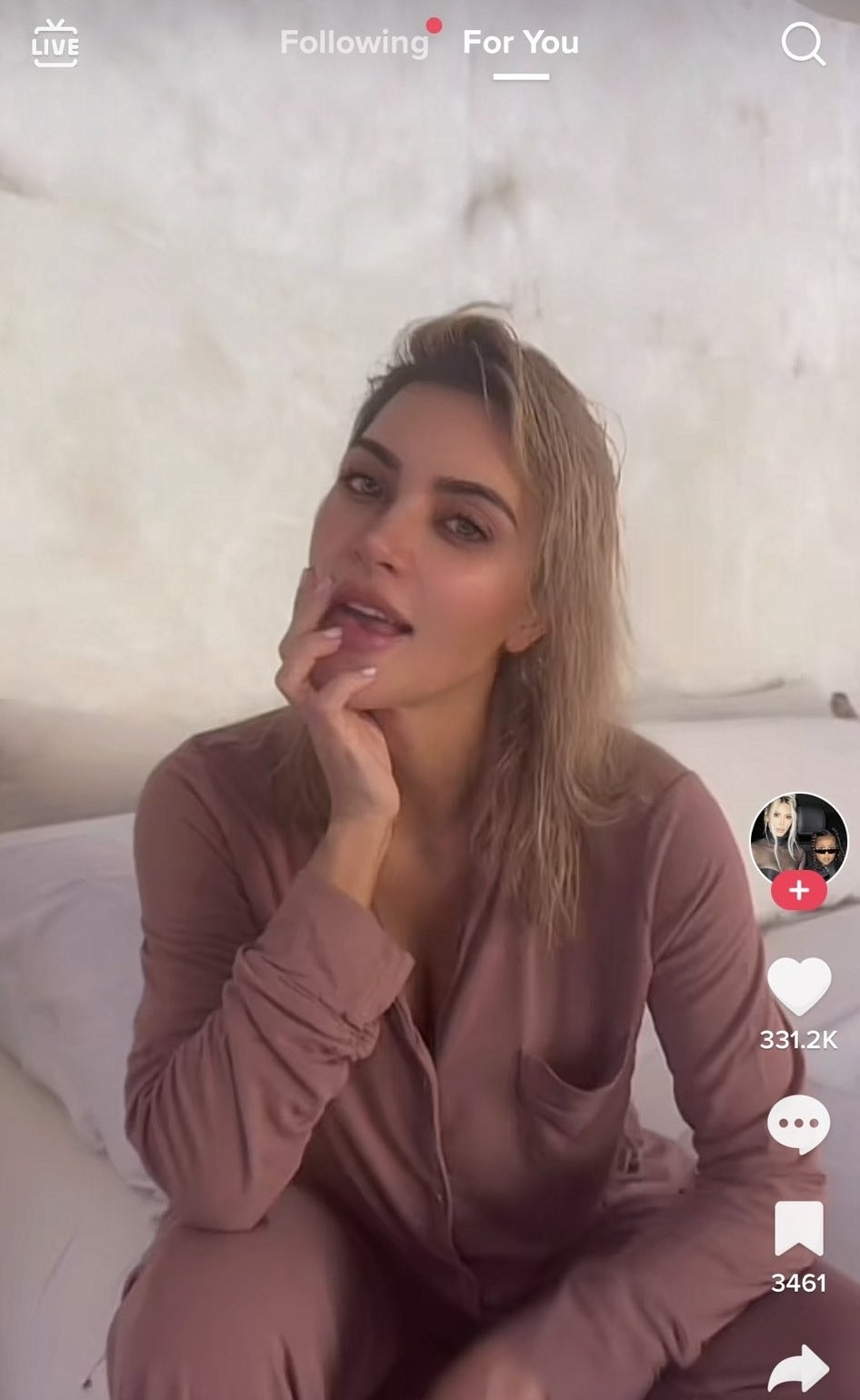 "Not it's fried, dyed an laid to the side LITERALLY," one person tweeted.
"Kim Kardashian's hair probably feels like a bag of Doritos," another quipped.
"That marilyn dye job gagged her hair, i could tell it was a bad job from the beginning," someone else added.
But tons of users have since jumped to Kim's defense, reminding others that she's "still human" and doesn't deserve to have her real hair dragged.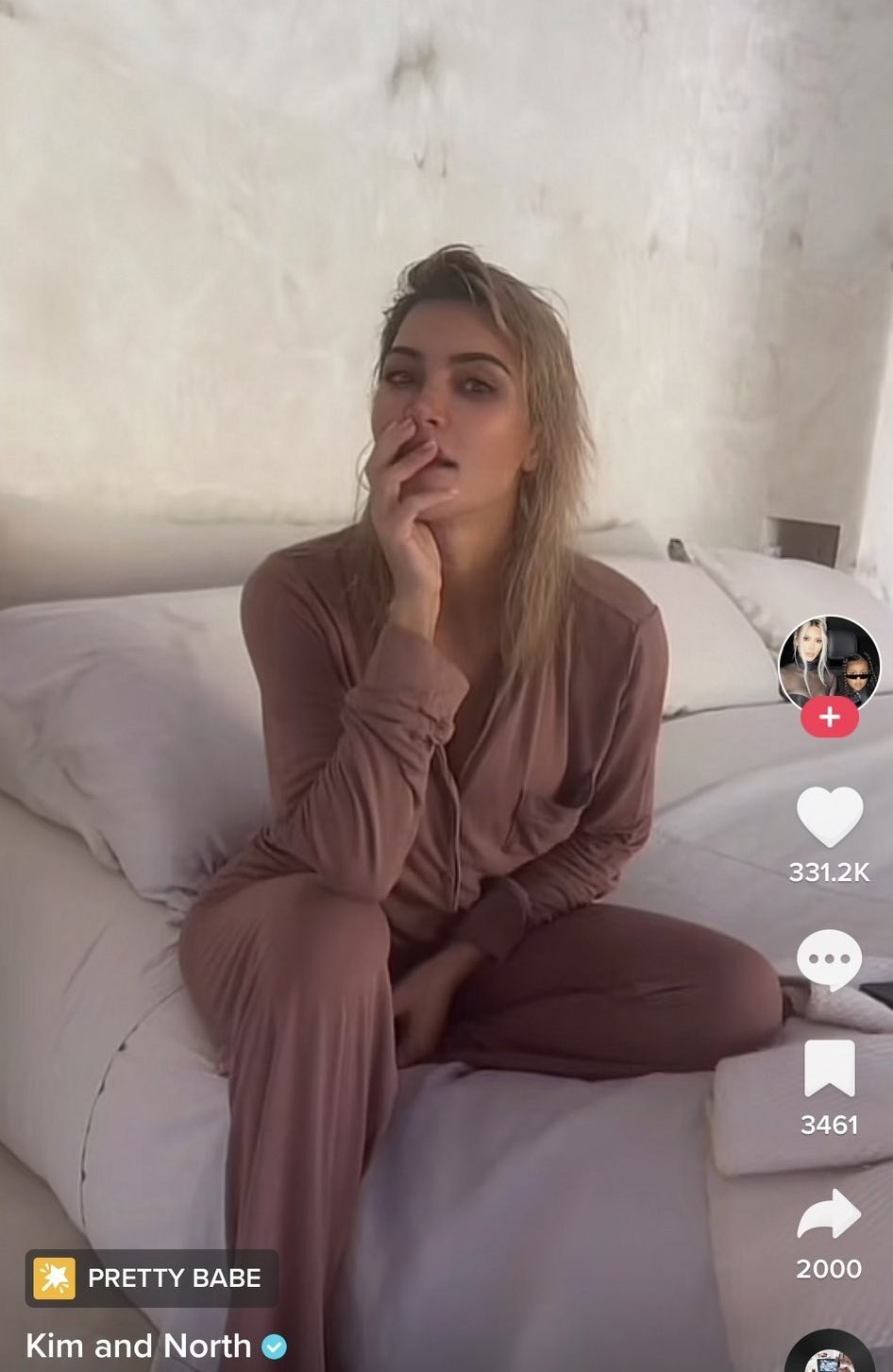 "This is actually sad," one person wrote on Instagram. "Imagine being kim reading all this nonsense she's still human."
"it's almost as if she's a normal person with normal hair and bleaching damages it," another said.
"everyone has split ends, dead hairs, bleached and unhealthy- its normal," another user echoed.
Before long, fans began discussing the way in which people idolize celebrities and hold them to unattainable standards, with one user pointing out that Kim gets criticized when she looks "too fake" and when she looks "too real."
"People are really losing it over Kim K showing her natural hair (ie no extensions). Celebs need to do this more often IMO! It's crazy the number of people that idolize celebs and want hair just like theirs, when it's just extensions," one person wrote.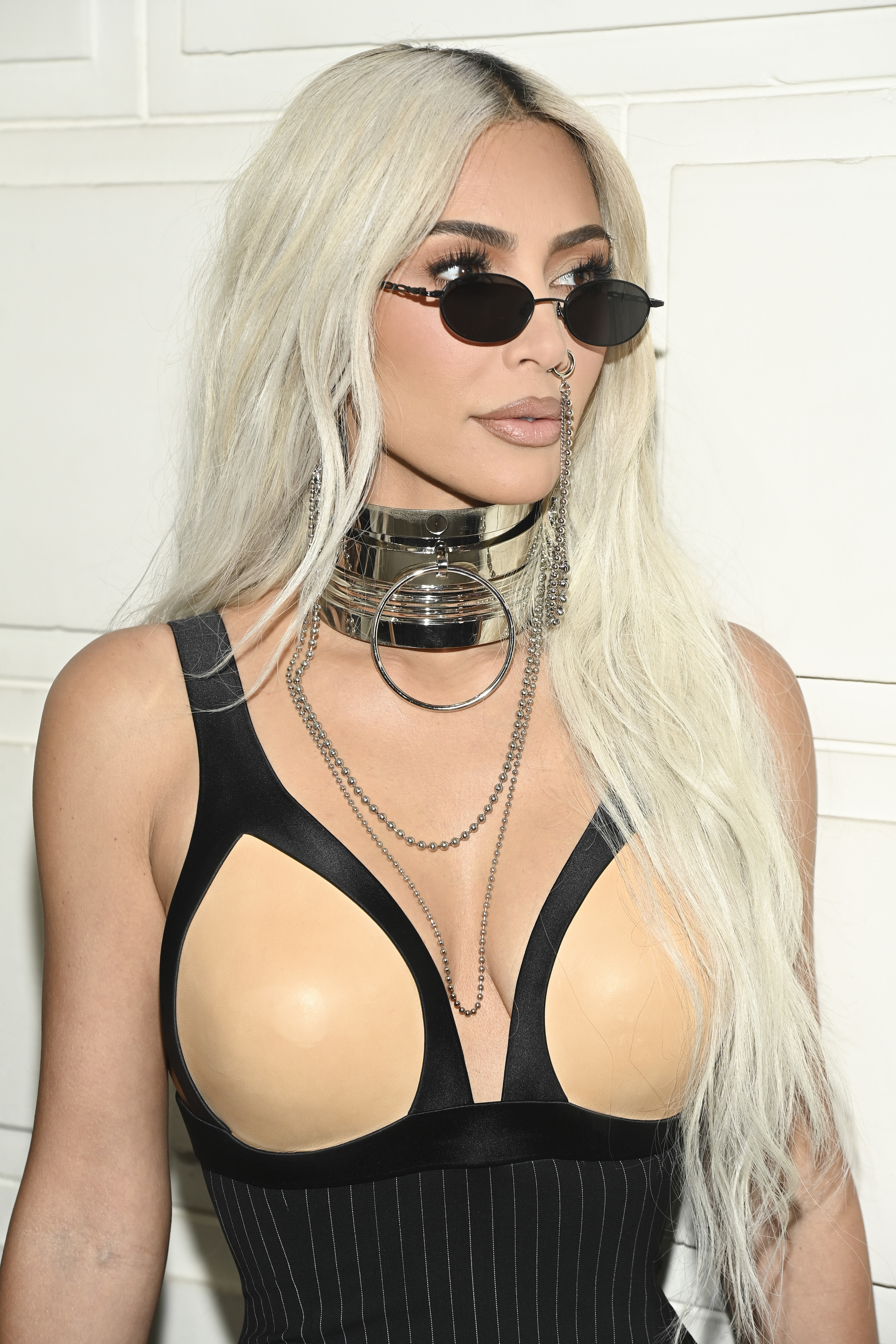 "People are legit coming for her and comparing her hair to when she's wearing extensions and tearing her down for it. Like why?!" they added.
Another user responded to criticism of Kim's hair by pointing out that it has been bleached, straightened, heated, and curled. "what did u expect?" they wrote.