Seven years on from the release of the first Fifty Shades of Grey movie, lead actor Dakota Johnson is pulling back the curtain on what it was like filming the entire trilogy.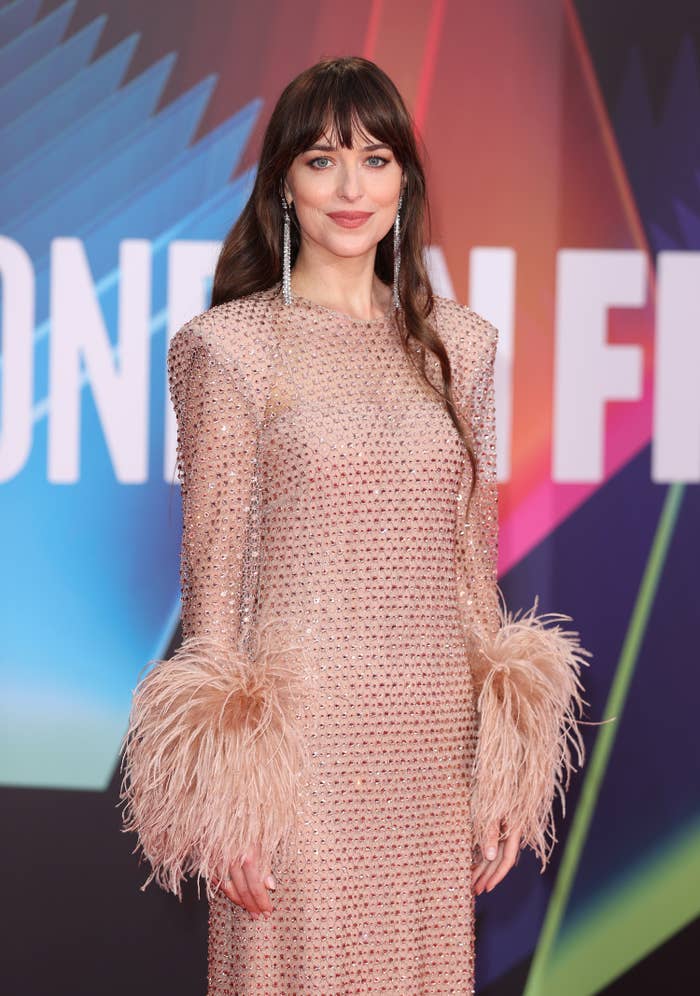 Dakota famously portrayed Anastasia Steele in all three of the popular films, which are based on author E.L. (real name Erika) James's huge-selling series of erotic novels.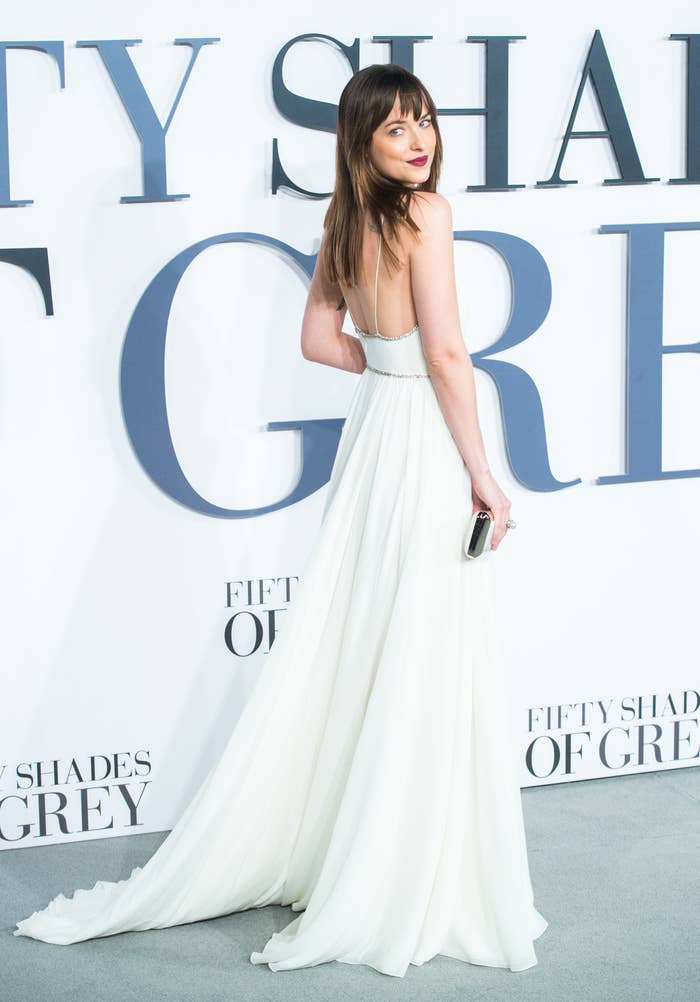 Despite the trio of adapted films bringing in a combined total of over $1 billion at the box office, Fifty Shades of Grey and its two successors, Fifty Shades Darker and Fifty Shades Freed, were each met with scathing reviews from critics and memorably low scores on Rotten Tomatoes.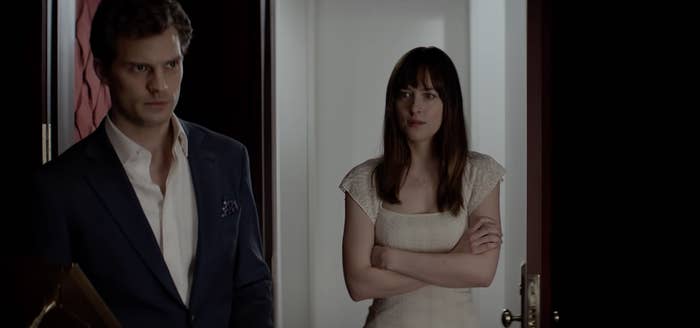 But, over the years, Dakota has been vocal about the fact that she doesn't regret taking on the role, which ultimately catapulted her into huge Hollywood success alongside her costar Jamie Dornan, who played love interest Christian Grey.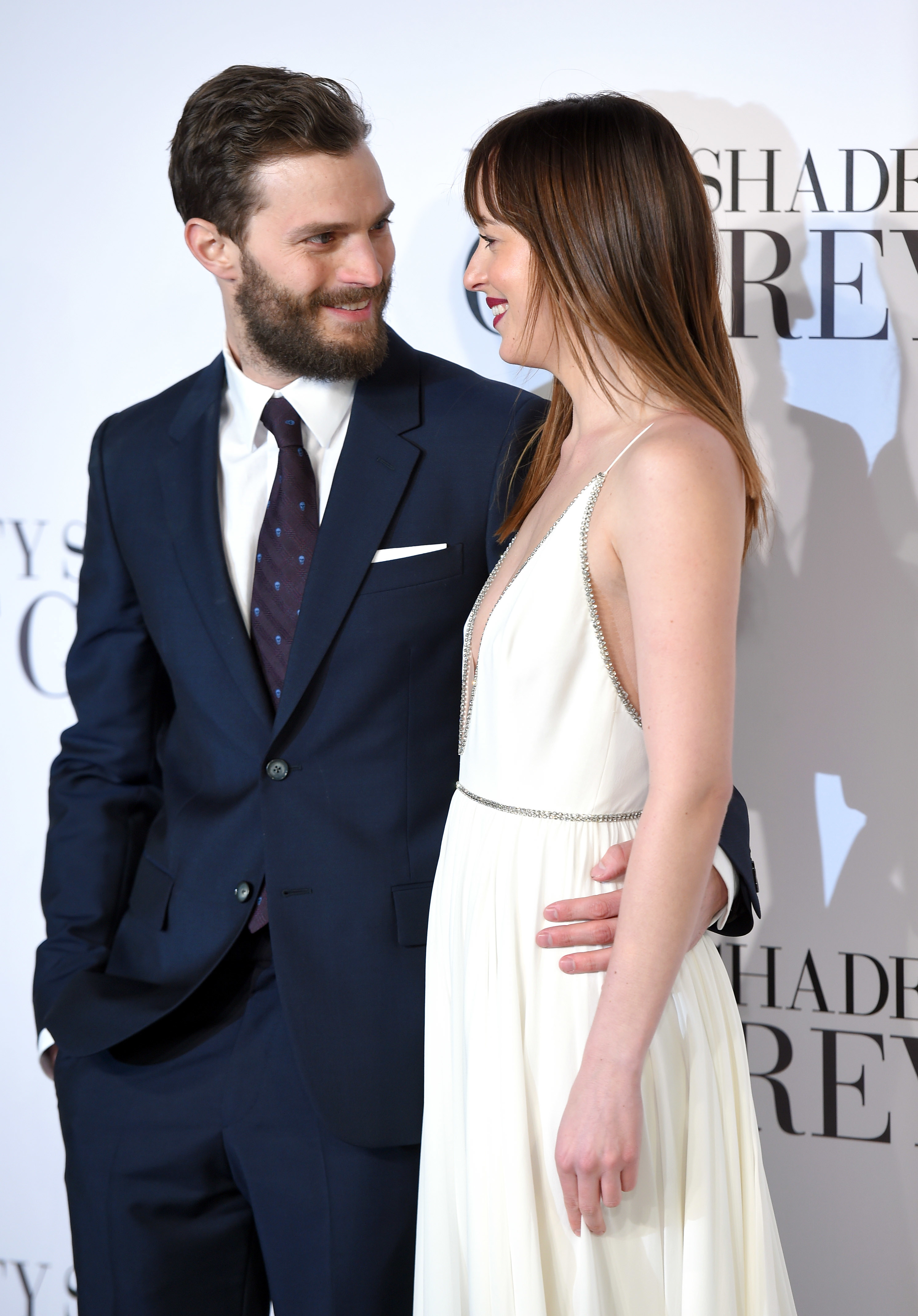 Now, Dakota has candidly given a little more insight into what it was like filming the Fifty Shades films, admitting during an interview with Vanity Fair last week that she found the whole thing to be "psychotic."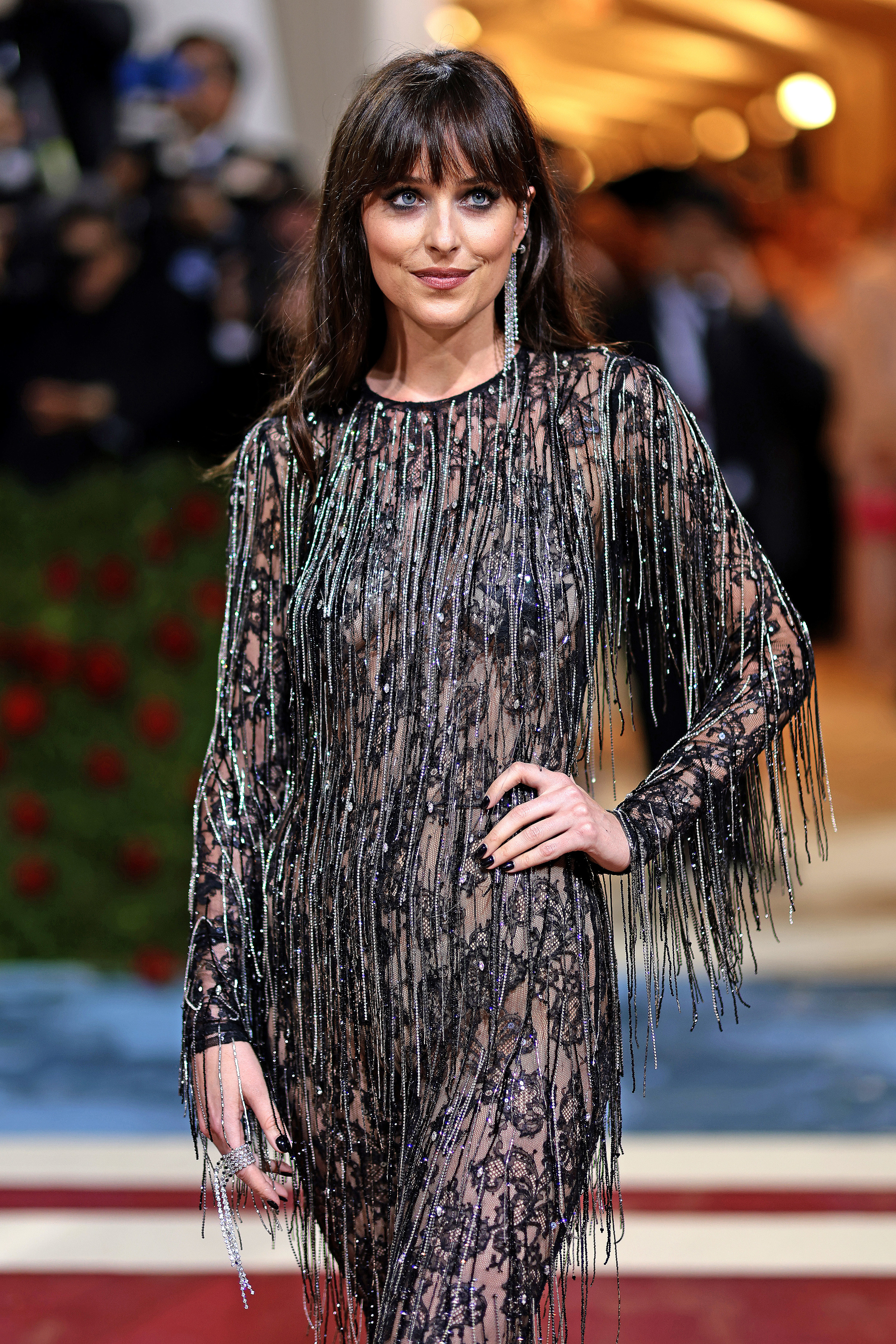 Speaking about how she'd envisioned filming would go, Dakota firstly divulged that the cast wound up shooting something totally different from what she'd had in mind. "I signed up to do a very different version of the film we ended up making," she said, before revealing that this was partly because of "the author of the books."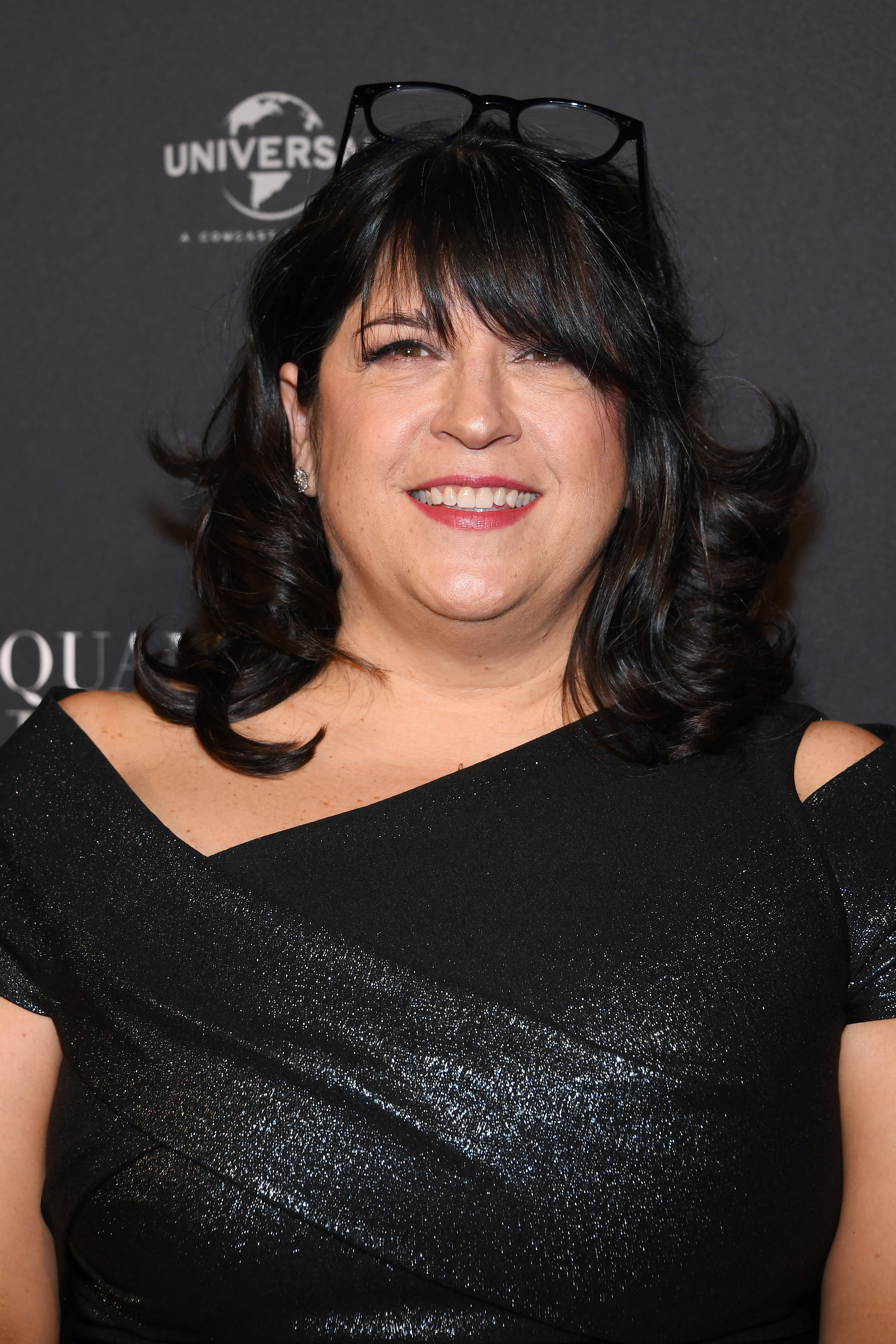 "She had a lot of creative control, all day, every day, and she just demanded that certain things happen," Dakota said of Erika. "There were parts of the books that just wouldn't work in a movie, like the inner monologue, which was at times incredibly cheesy. It wouldn't work to say out loud. It was always a battle. Always."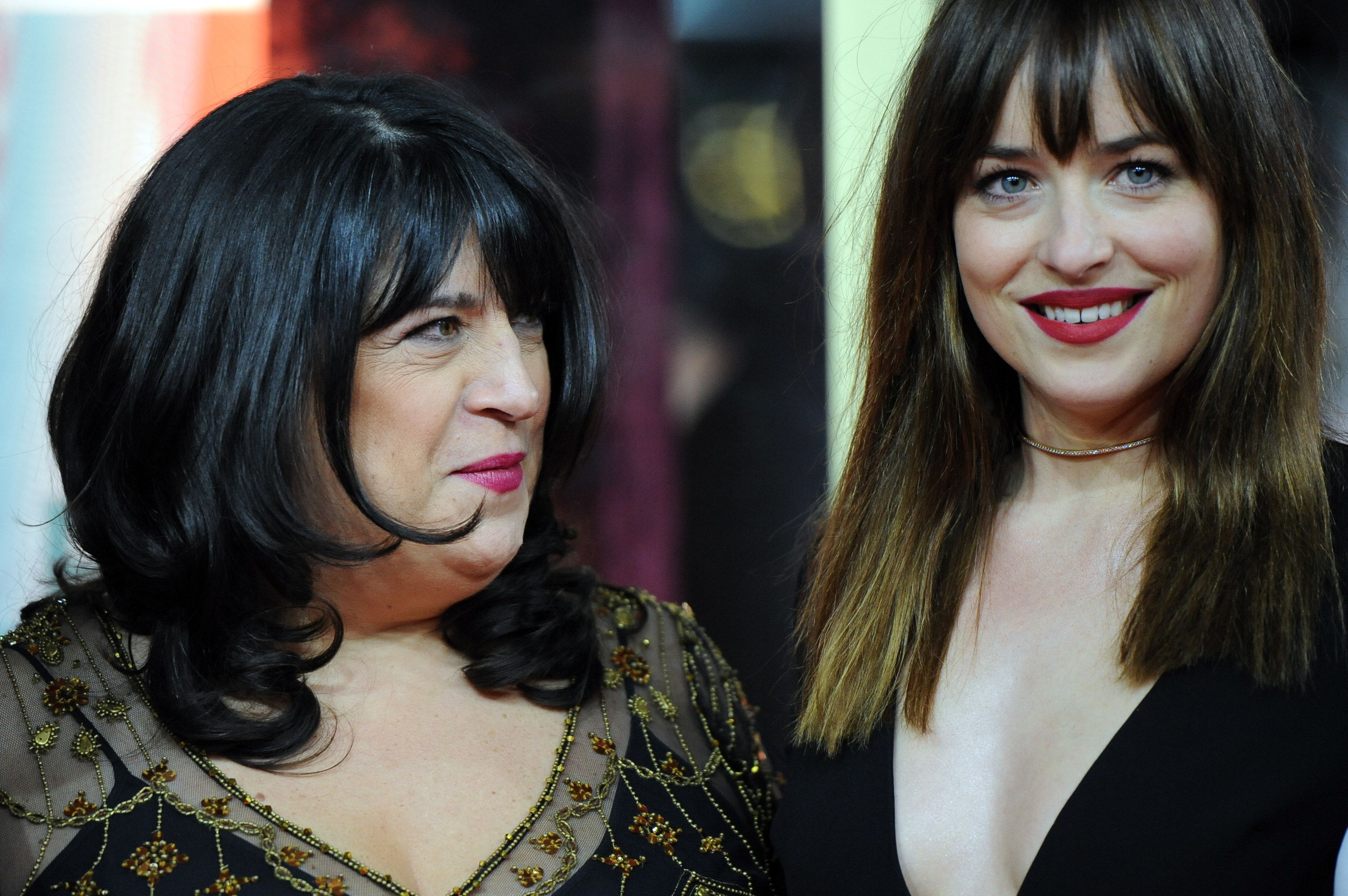 "There were a lot of different disagreements. I haven't been able to talk about this truthfully ever, because you want to promote a movie the right way, and I'm proud of what we made ultimately and everything turns out the way it's supposed to, but it was tricky," she admitted.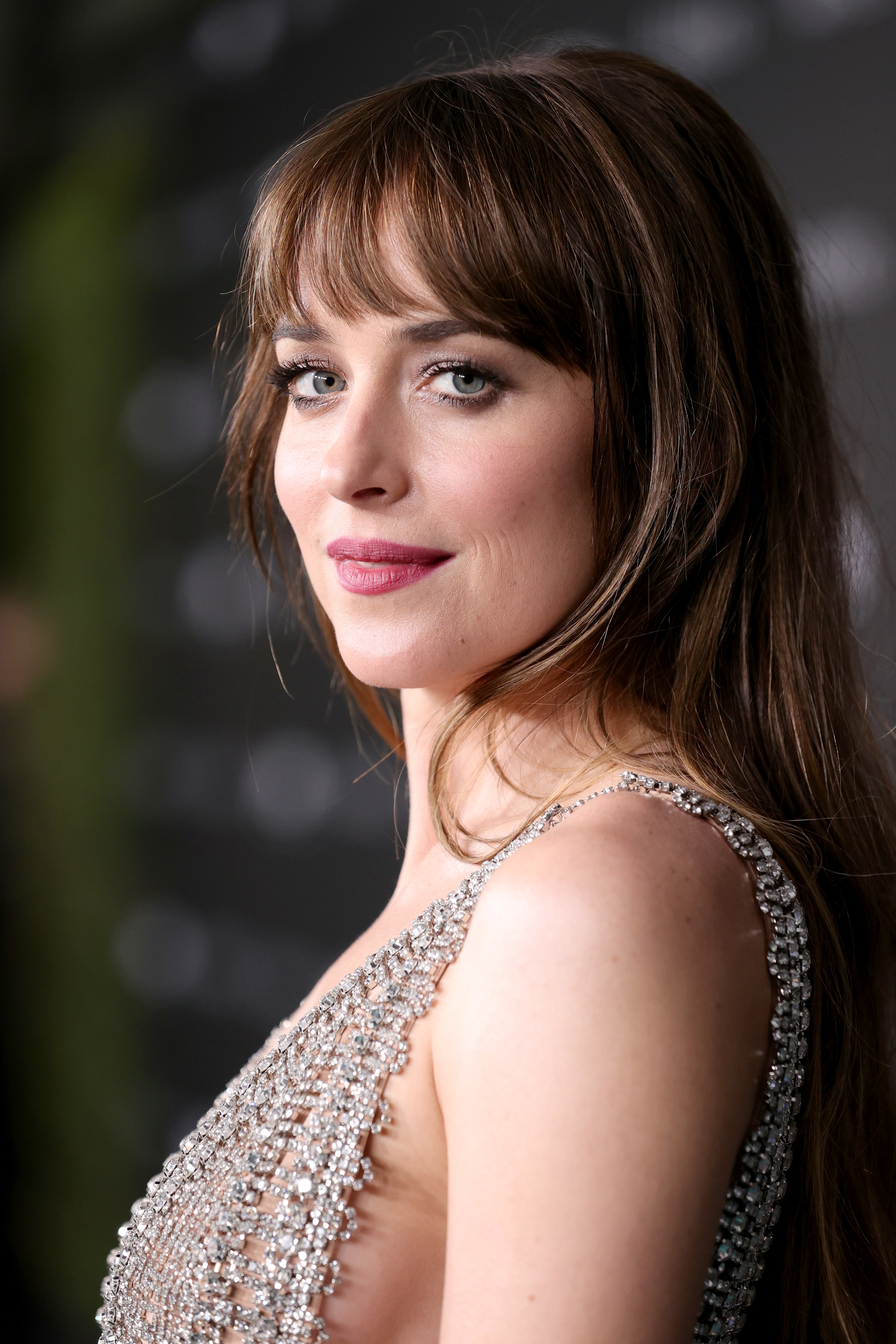 Getting even more candid, Dakota shared that she'd go so far as to "rewrite scenes" the "night before" shooting, with the cast actually filming different versions of each scene in order to appease both themselves and Erika.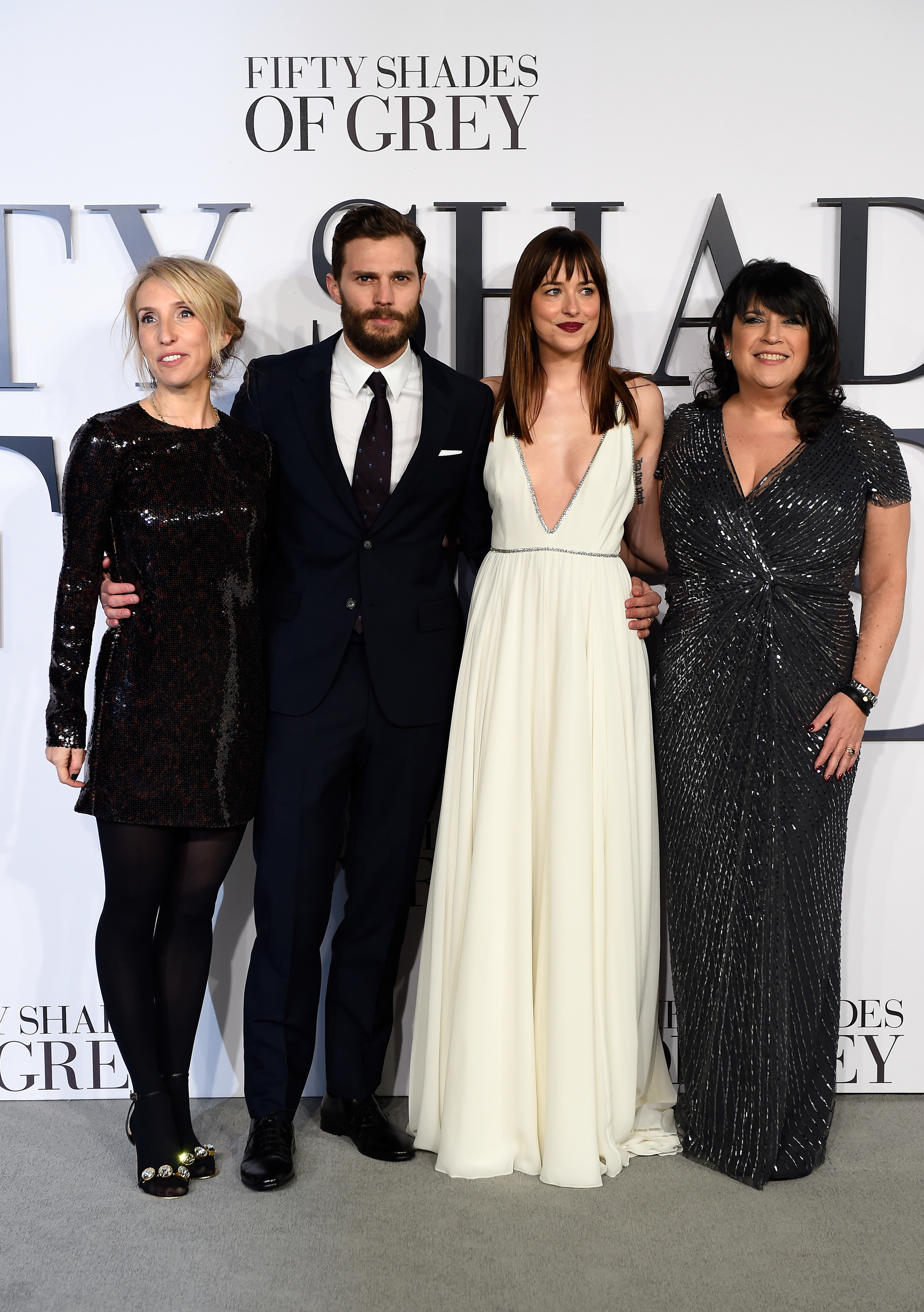 "We'd do the takes of the movie that Erika wanted to make, and then we would do the takes of the movie that we wanted to make," she revealed. "The night before, I would rewrite scenes with the old dialogue so I could add a line here and there. It was like mayhem all the time."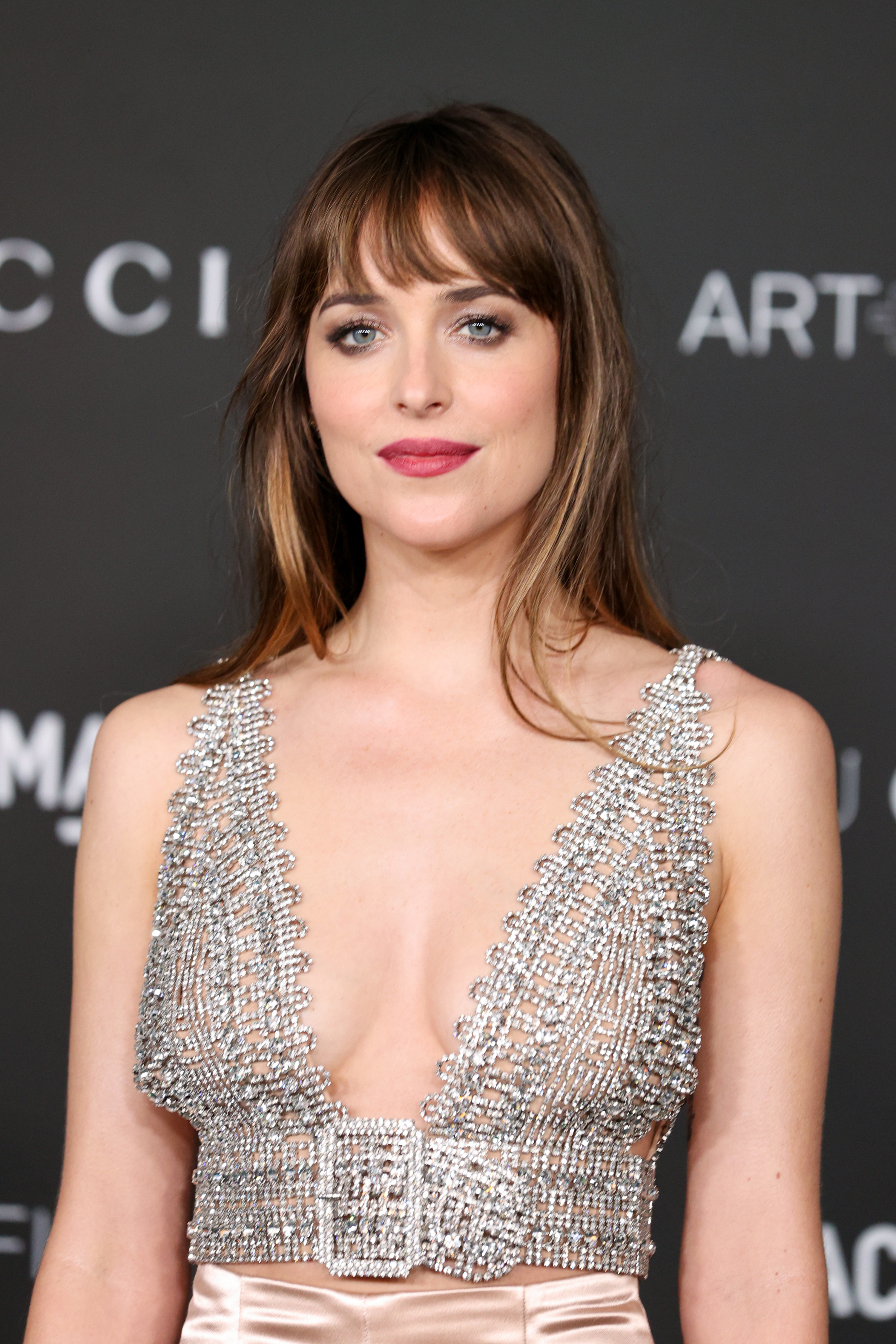 And Dakota went on to admit that if she'd known just how chaotic things would've been prior to shooting the Fifty Shades franchise, she doesn't think anyone would've been on board.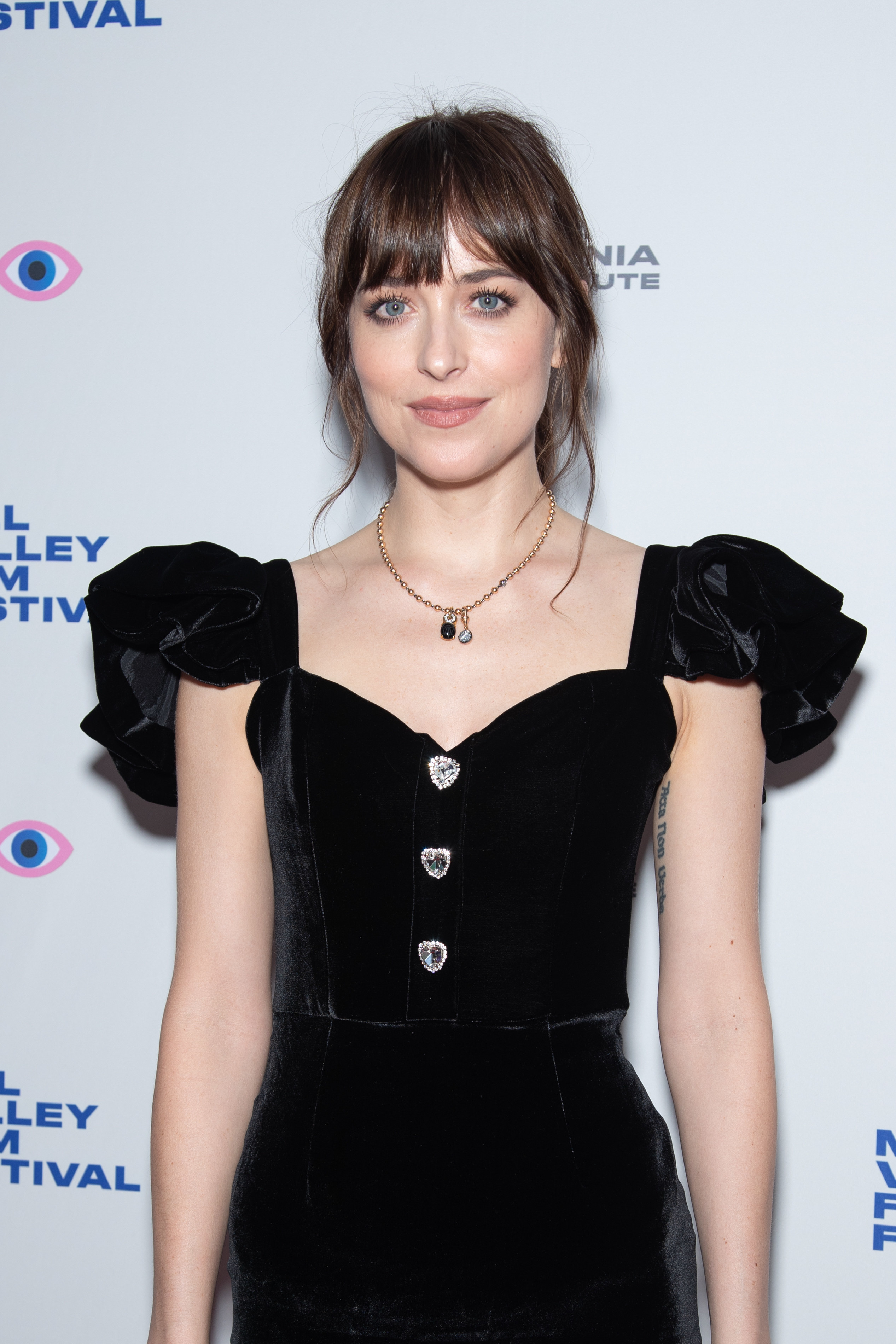 "If I had known at the time that's what it was going to be like, I don't think anyone would've done it. It would've been like, 'Oh, this is psychotic,'" she said.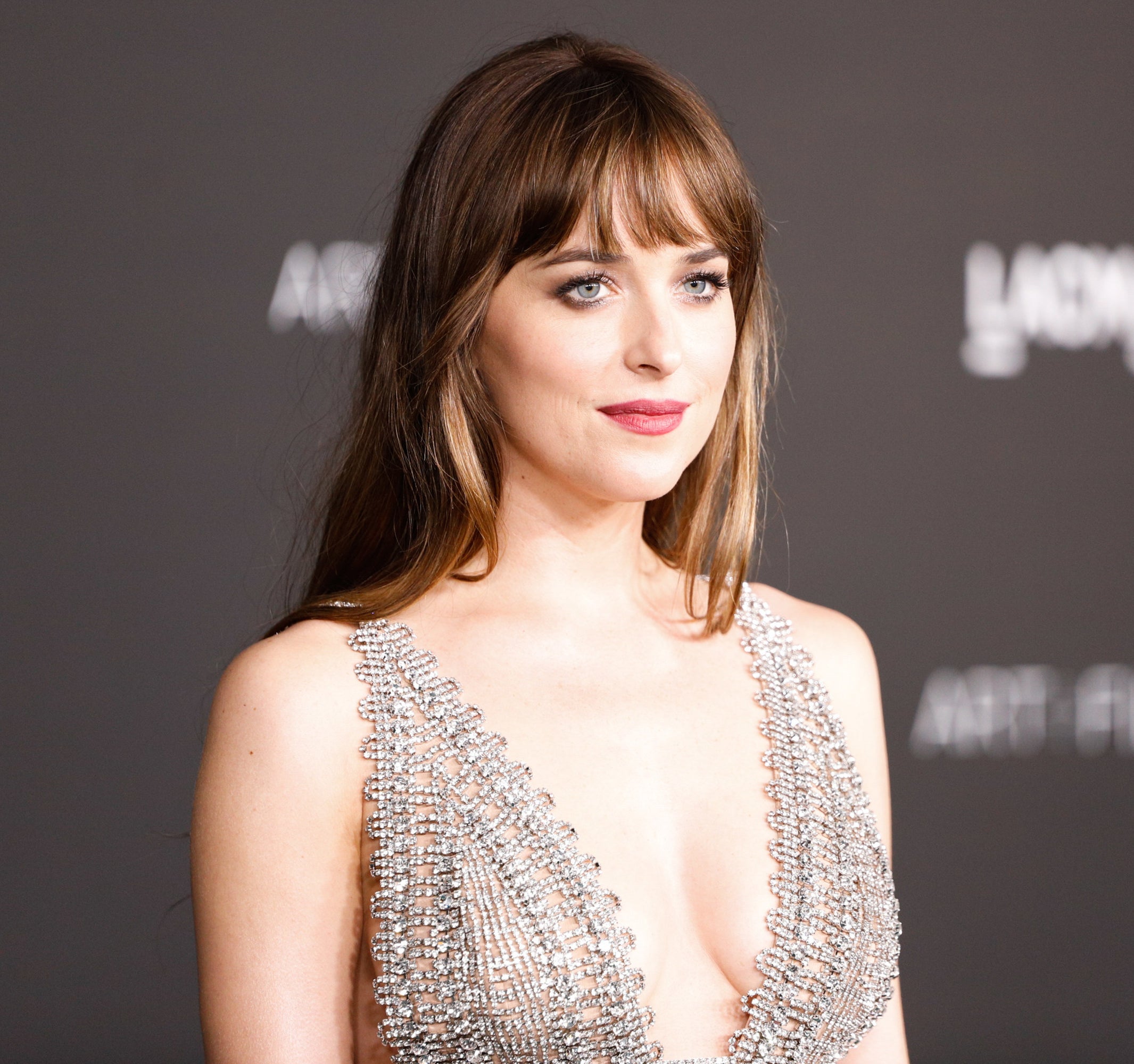 However, in spite of all the chaos, Dakota made it clear that she doesn't regret taking on the infamous role. "I don't think it's a matter of regret... I don't regret it," she said.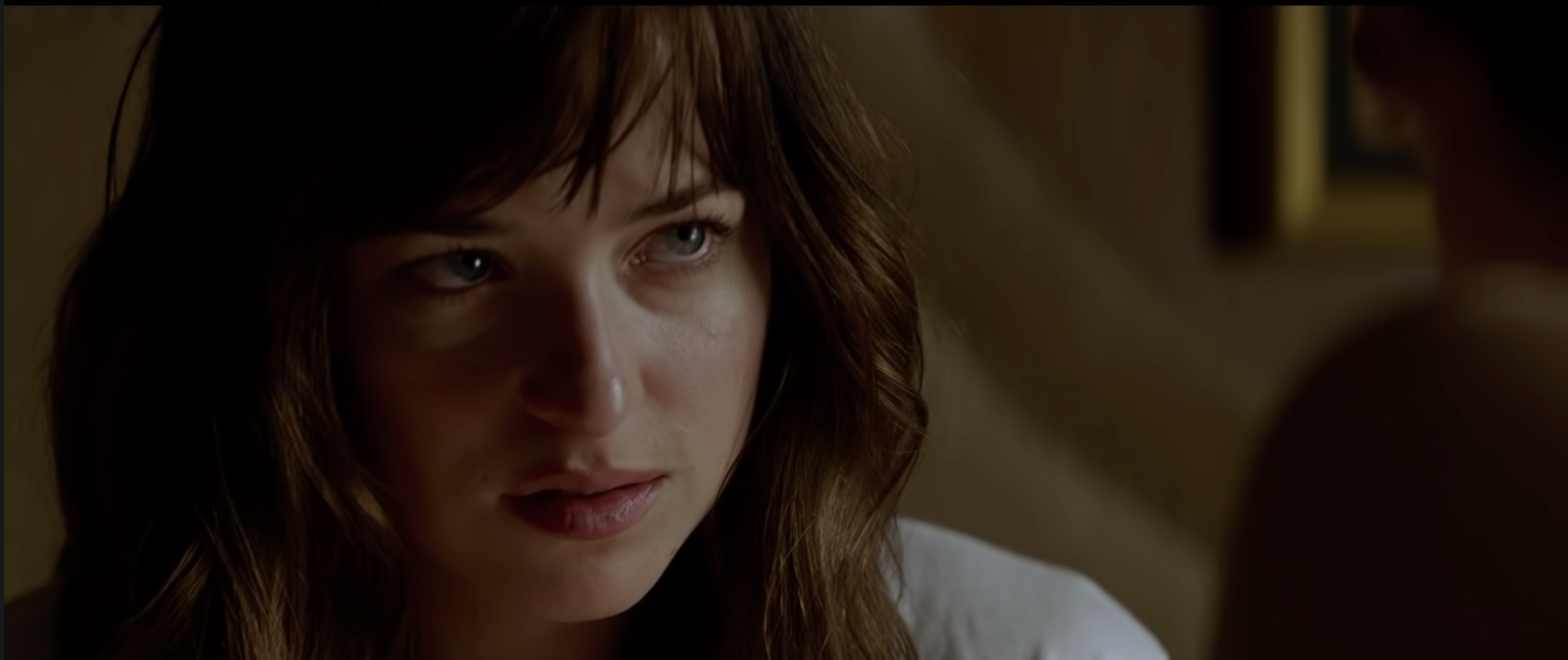 Continuing her walk down memory lane, Dakota went on to address the age-old rumors that she and Jamie virtually despised each other off camera — something that was heavily speculated over the years that Fifty Shades was in the spotlight.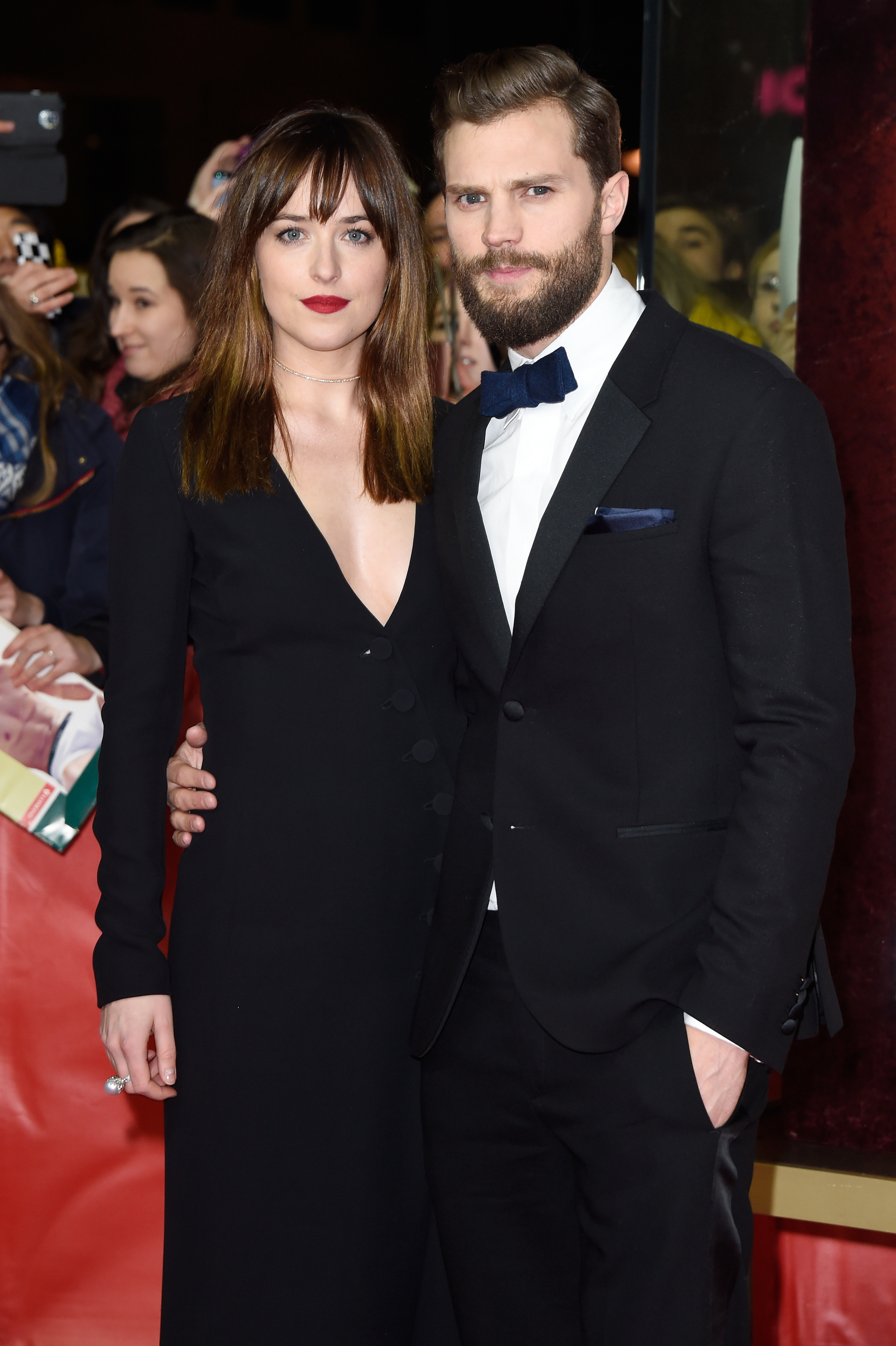 In fact, the duo found themselves faced with all sorts of rumors around their relationship at the time — from apparently hating each other and clashing on set to secretly having an affair — and their infamously awkward interviews only prompted further discussion around their seemingly odd dynamic.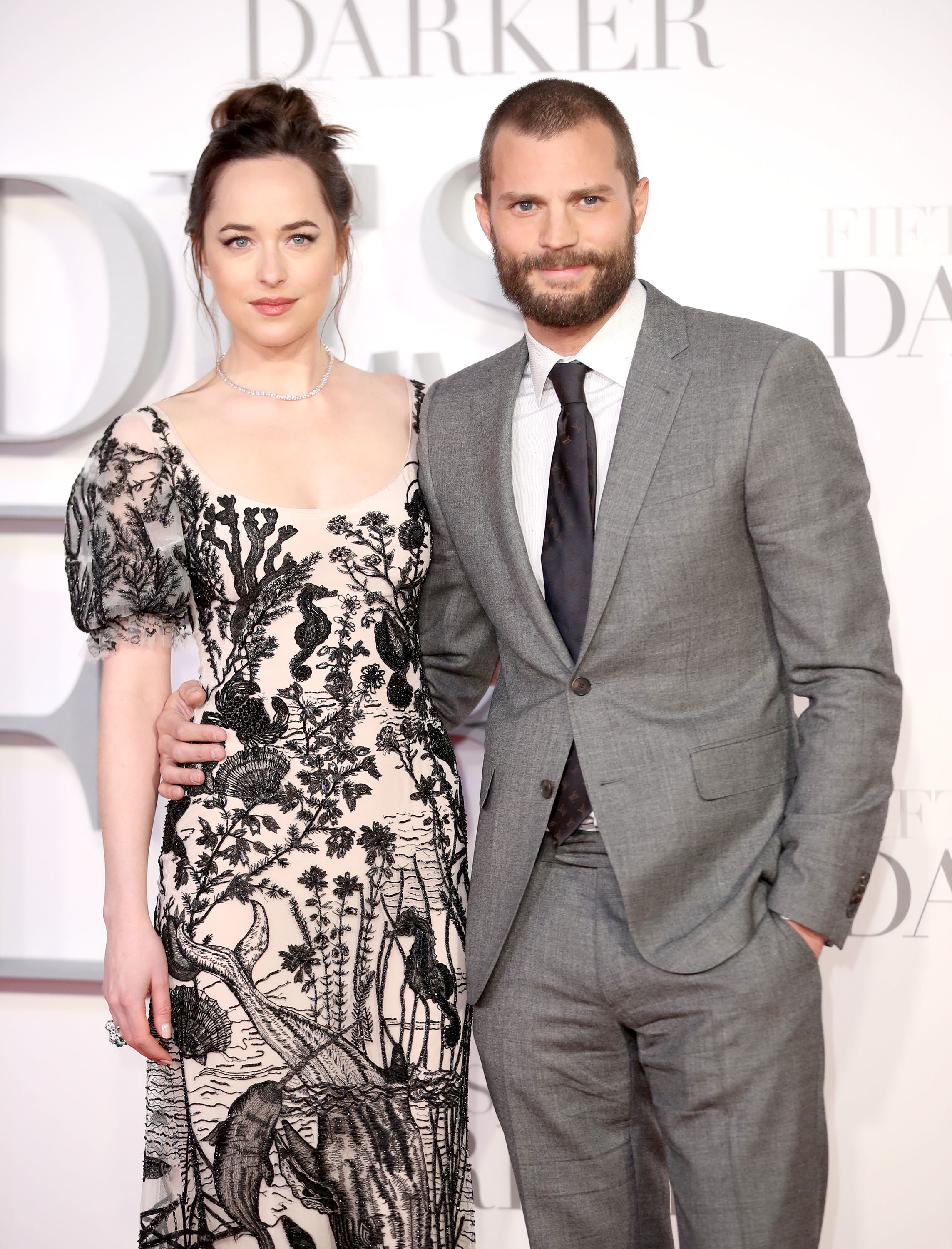 However, putting the gossip to bed, Dakota revealed that there was "never a time" that she and Jamie didn't get along.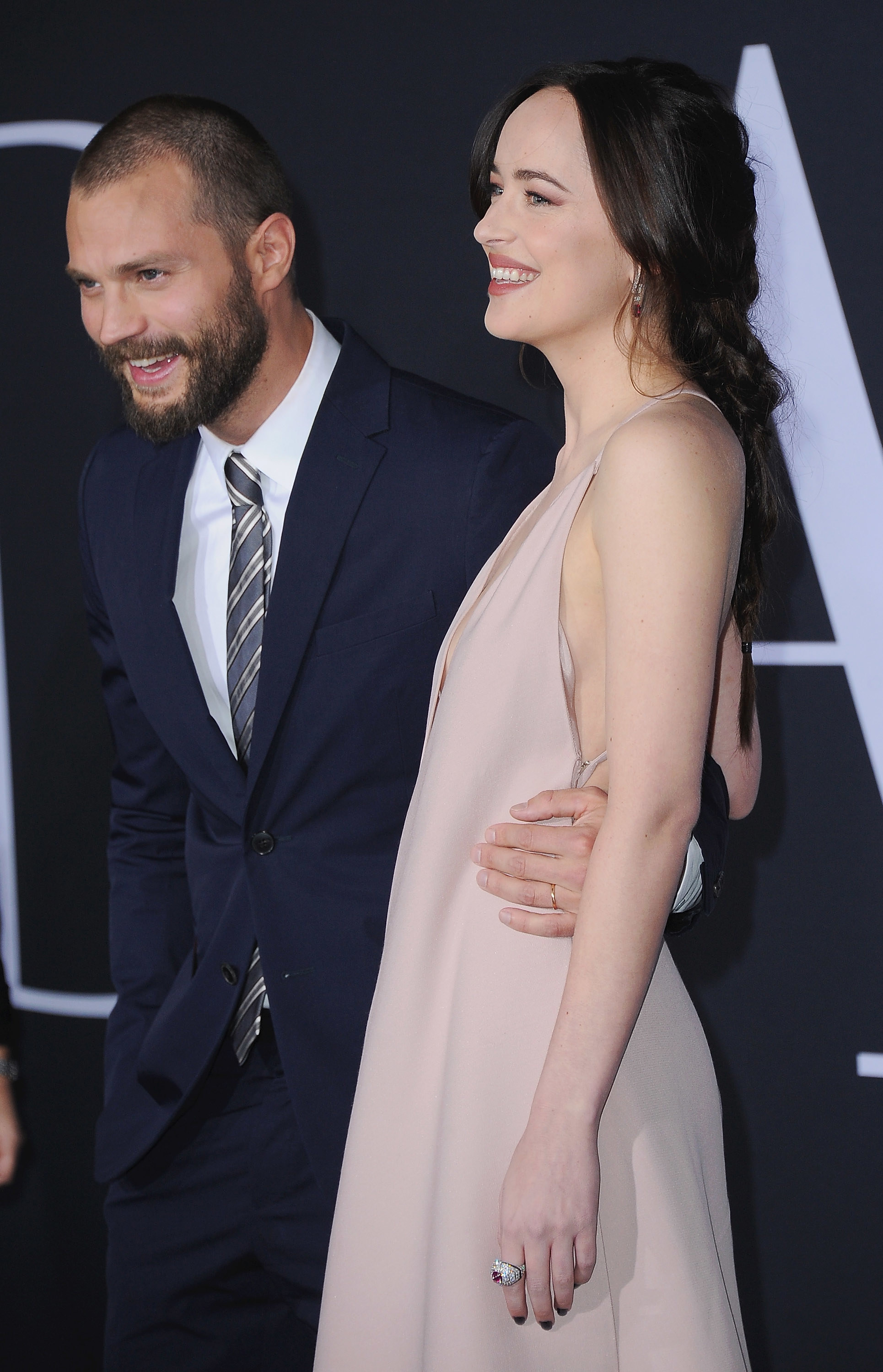 "I know it's weird, but he's like a brother to me," she said of Jamie. "I love him so, so, so much. And we were really there for each other. We had to really trust each other and protect each other."
"We were doing the weirdest things for years, and we needed to be a team: 'We're not doing that,' or 'You can't do that camera angle,'" Dakota said, before explaining that when the director of the first movie, Sam Taylor-Johnson, stepped down from leading the rest of the franchise, she and Jamie had all the more reason to fully support each other.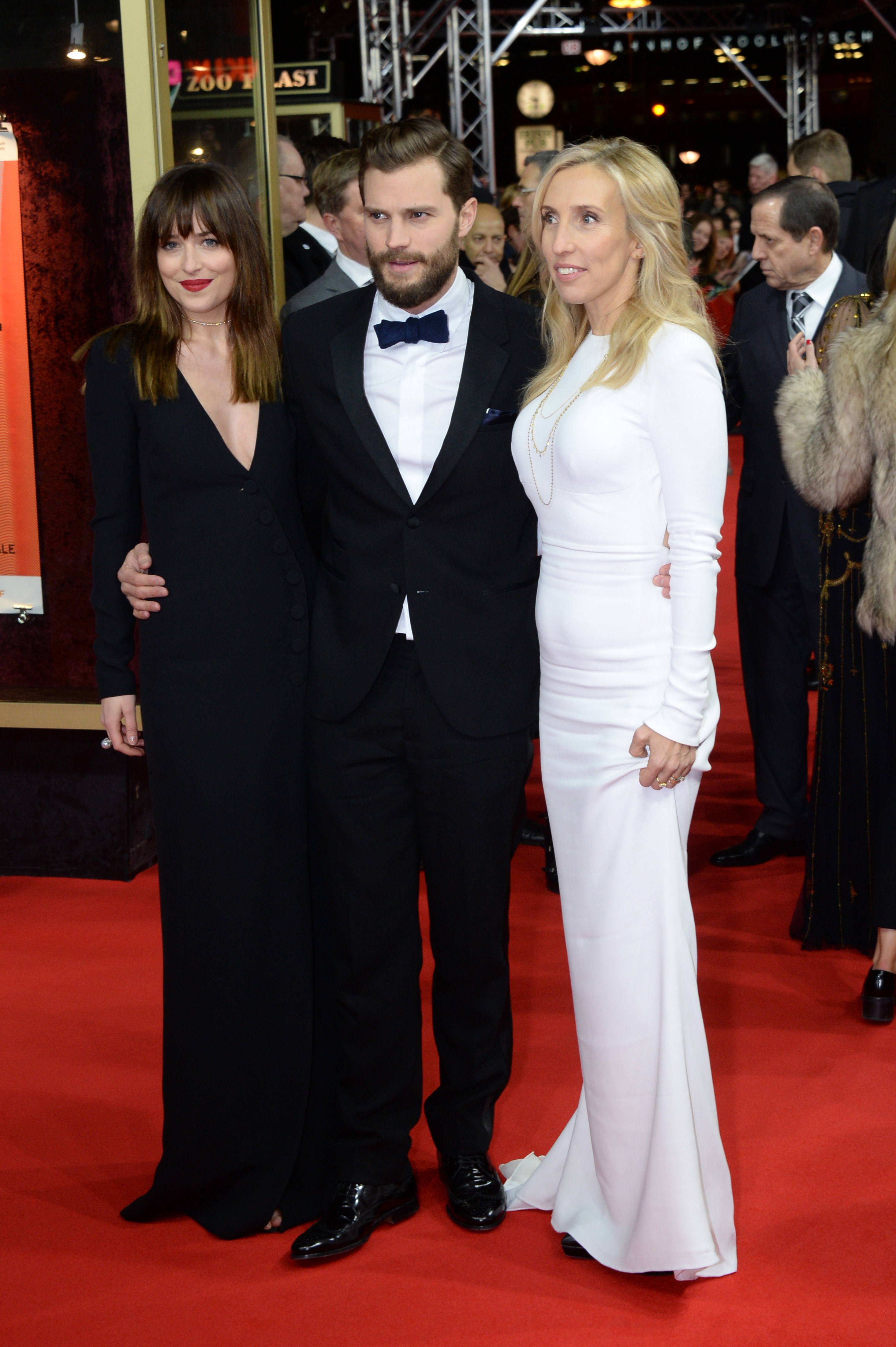 "Sam didn't come back to direct after the first movie, and, as a female, she had brought a softer perspective," Dakota said. "James Foley came on to direct, and he's an interesting man. It was different doing those bizarre things with a man behind the camera. Just a different energy."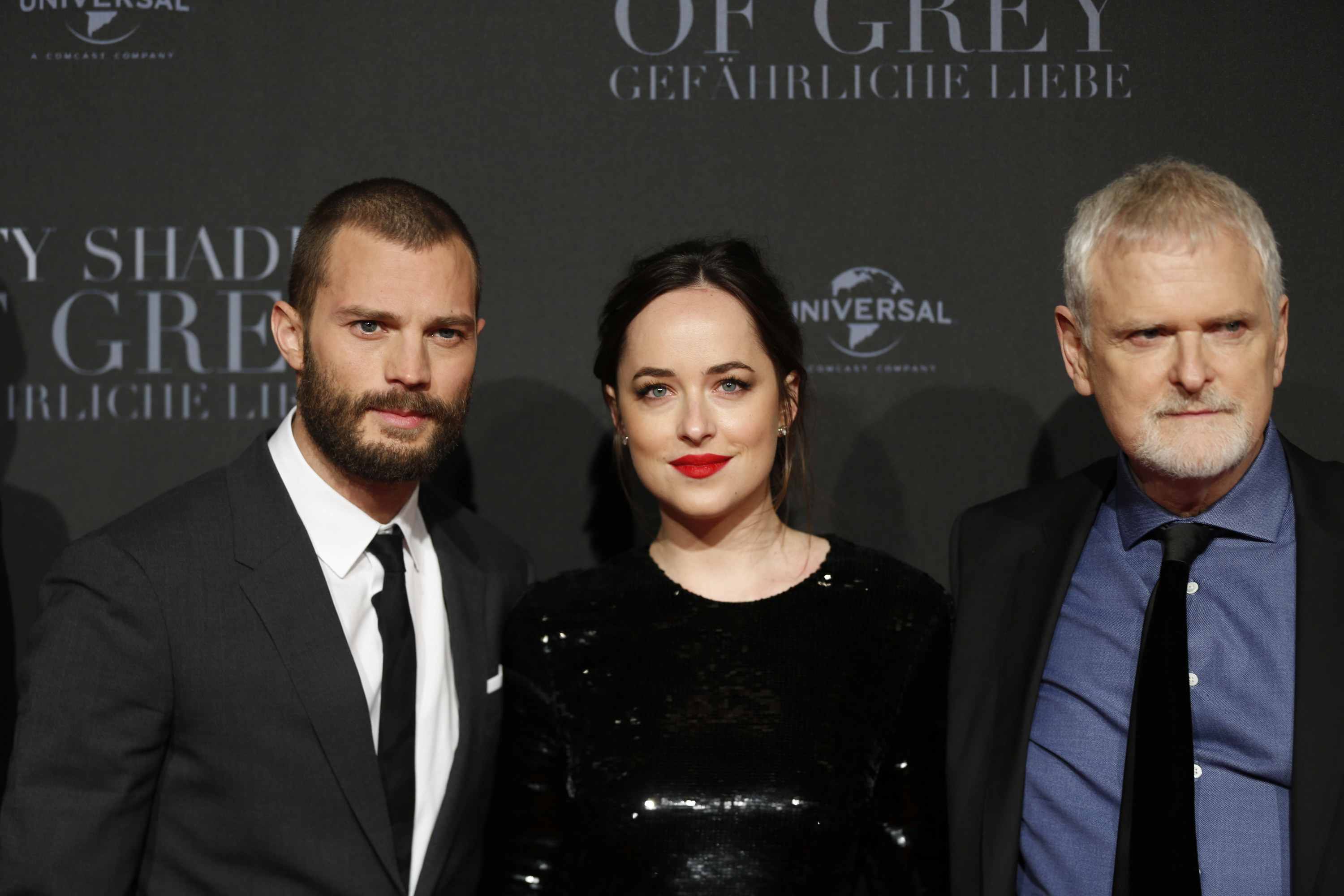 "There are things that I still cannot say because I don't want to hurt anyone's career and I don't want to damage anybody's reputation, but both Jamie and I were treated really well," she clarified. "Erika is a very nice woman, and she was always kind to me and I am grateful she wanted me to be in those movies."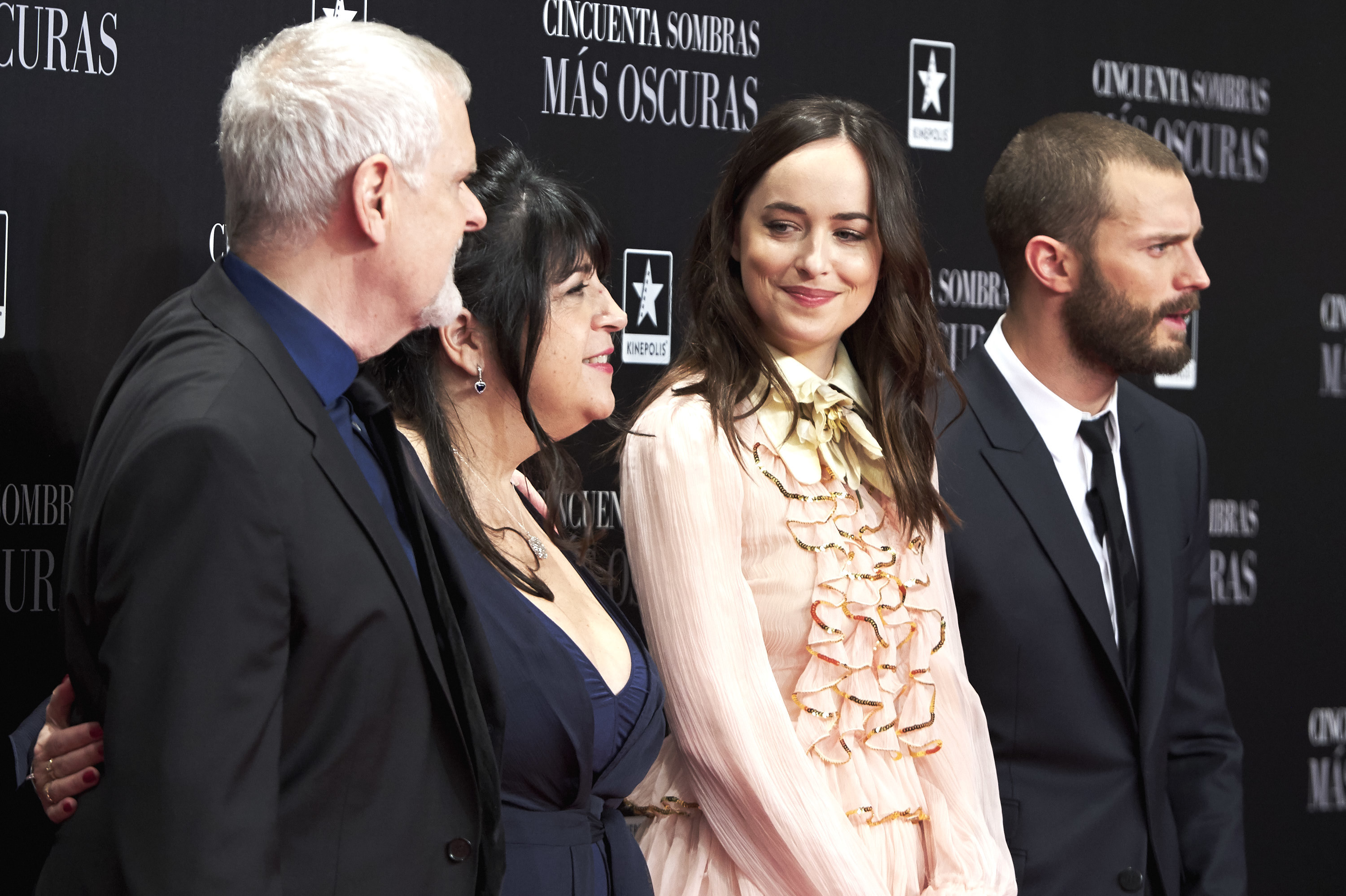 Rounding off, Dakota noted that despite the trilogy being "great" for her and Jamie's careers, the entire process of shooting the films was pretty bizarre. "Look, it was great for our careers. So amazing. So lucky. But it was weird. So, so weird," she said.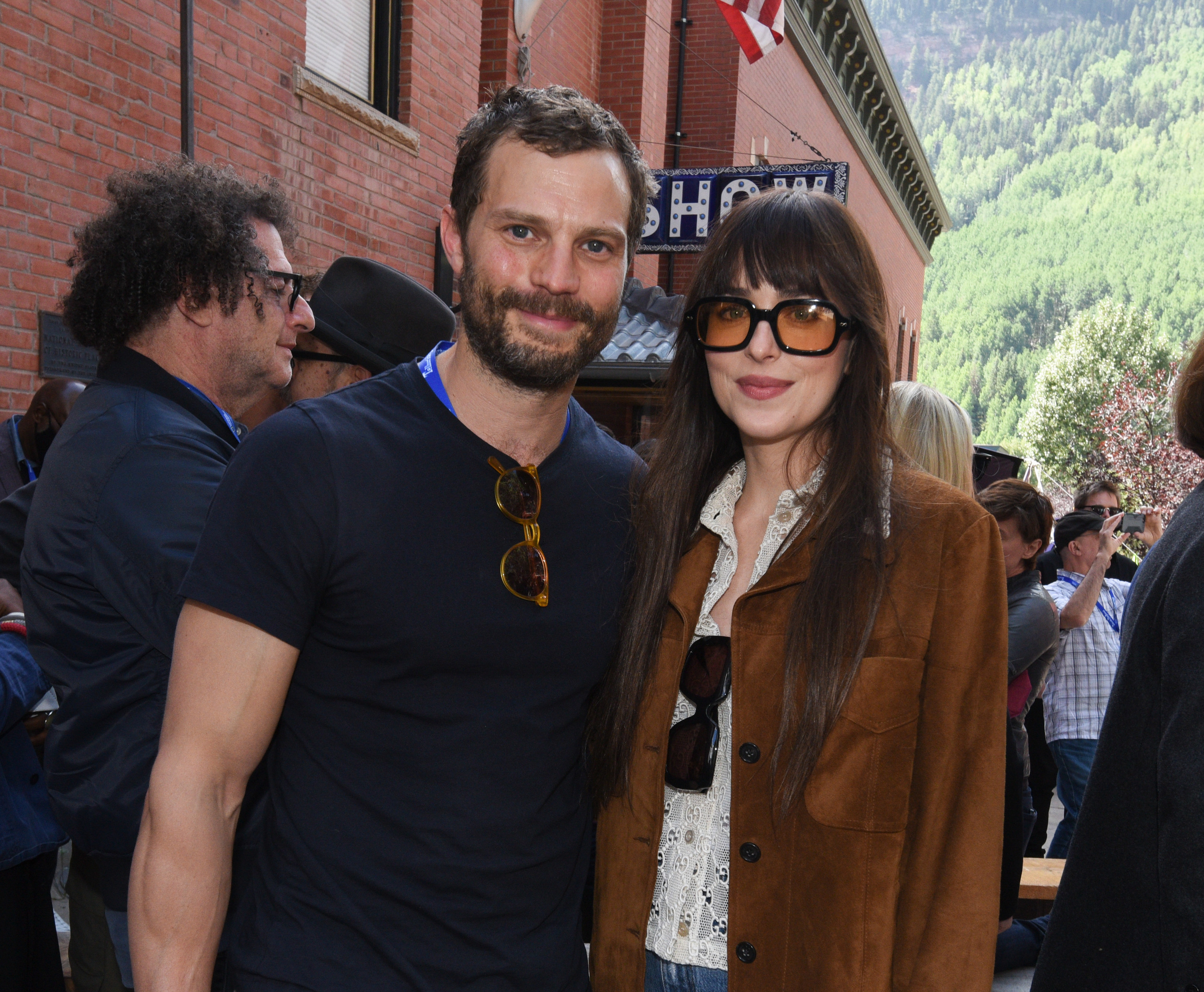 In a similar vein, Jamie revealed last year that he also has no regrets over starring in the Fifty Shades franchise, despite having initially been "reluctant" to take on the role.
"There's nothing like Fifty Shades in terms of, it was based on books and we were staying very close to these books," he told British GQ in November. "These books were loved by fandom. Really loved, obsessively loved and despised by every critic."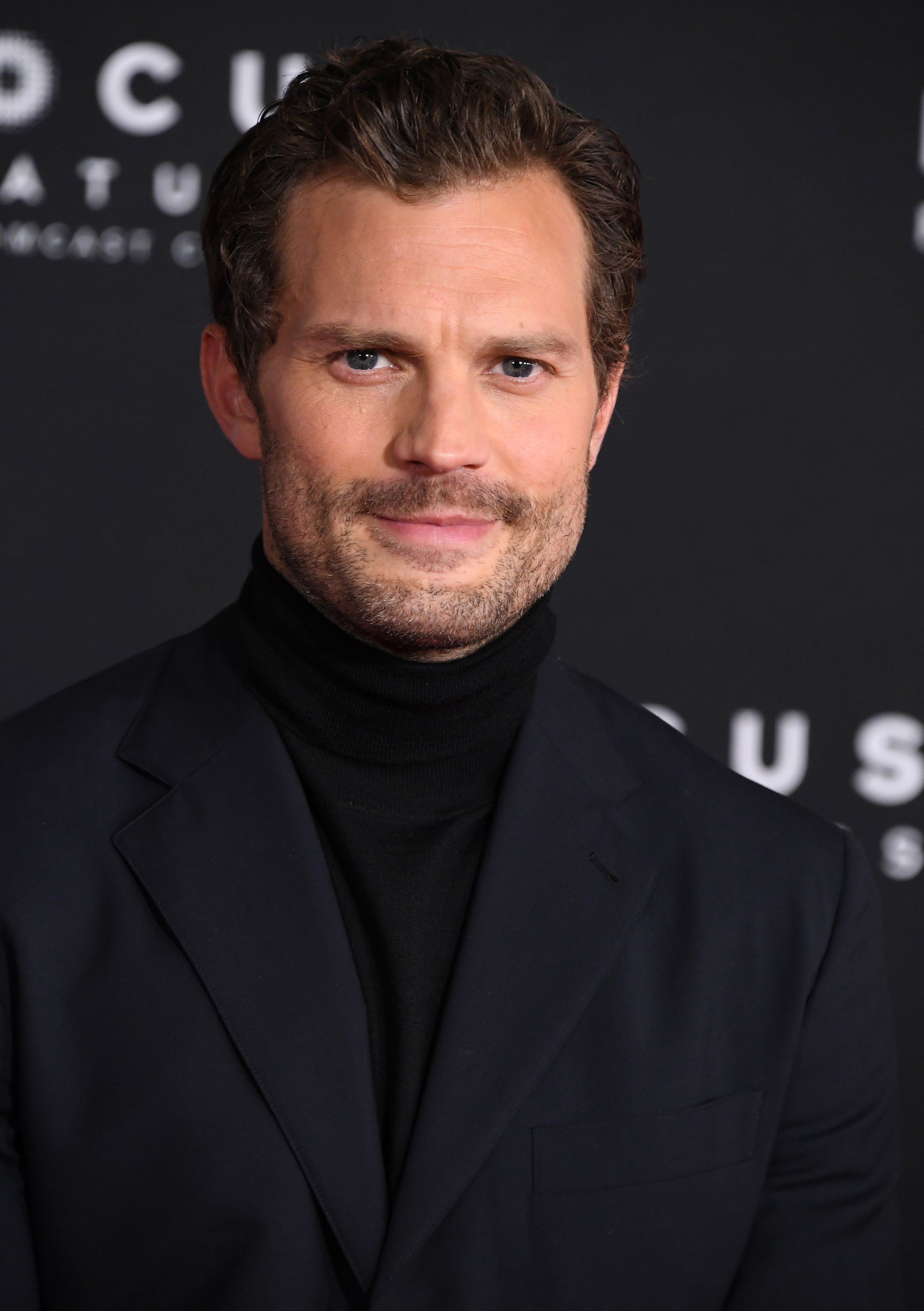 "You know that you're going to have these movies that are for the fans, that the fans are going to love, that are gonna make a ton of money," he went on. "But you know that the critics will be just, you know, licking their lips, and that's exactly what happened. And we knew that was going to happen so you're watching that play out, and at times that's fucking difficult."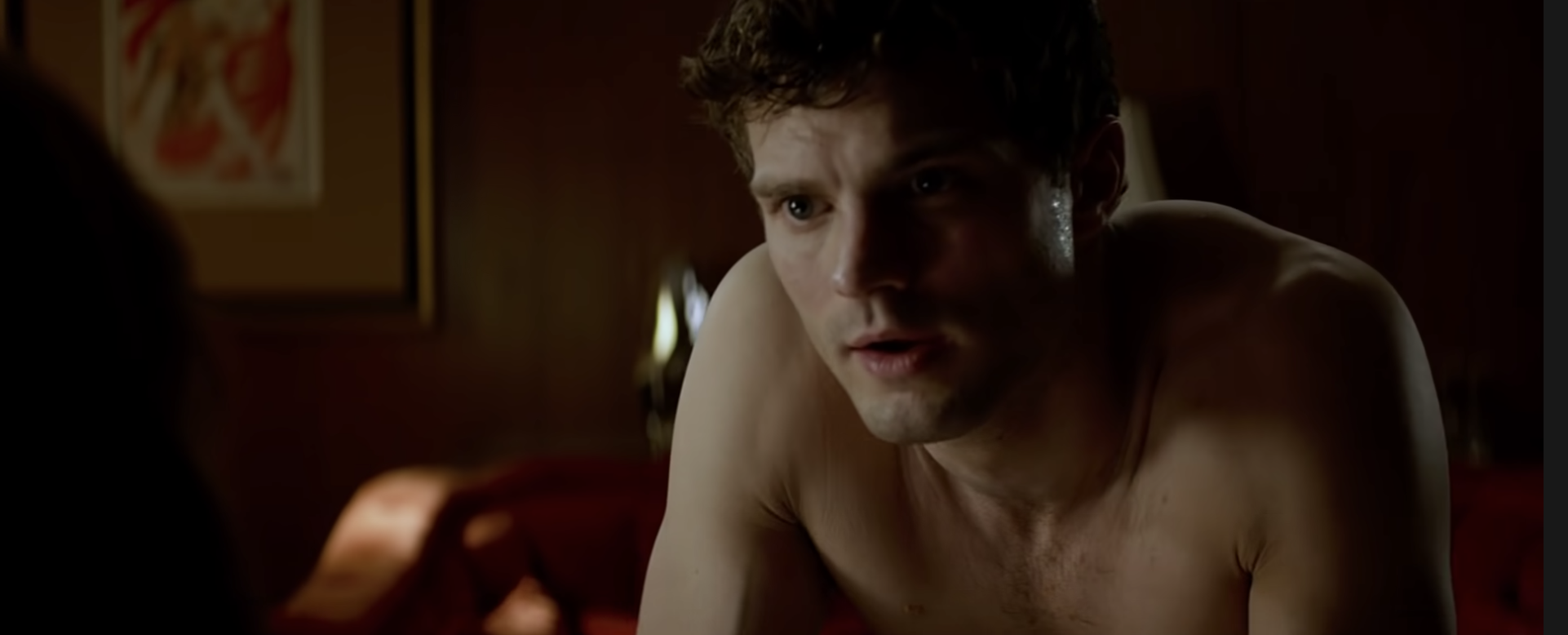 Jamie added, "The thing is, every move I have made in my career, post those films, I have only been able to do because of those films. Because all of the stuff, like Belfast, Beyond Private, or any, like, well-received, more independent stuff I've done the last five or six years, they're only budgeting, they're only paying for those films to be made off my name because I'm in a franchise that made $1.4 billion. That's how that works. It's all part of it, it's given me so much, so of course I don't regret it."