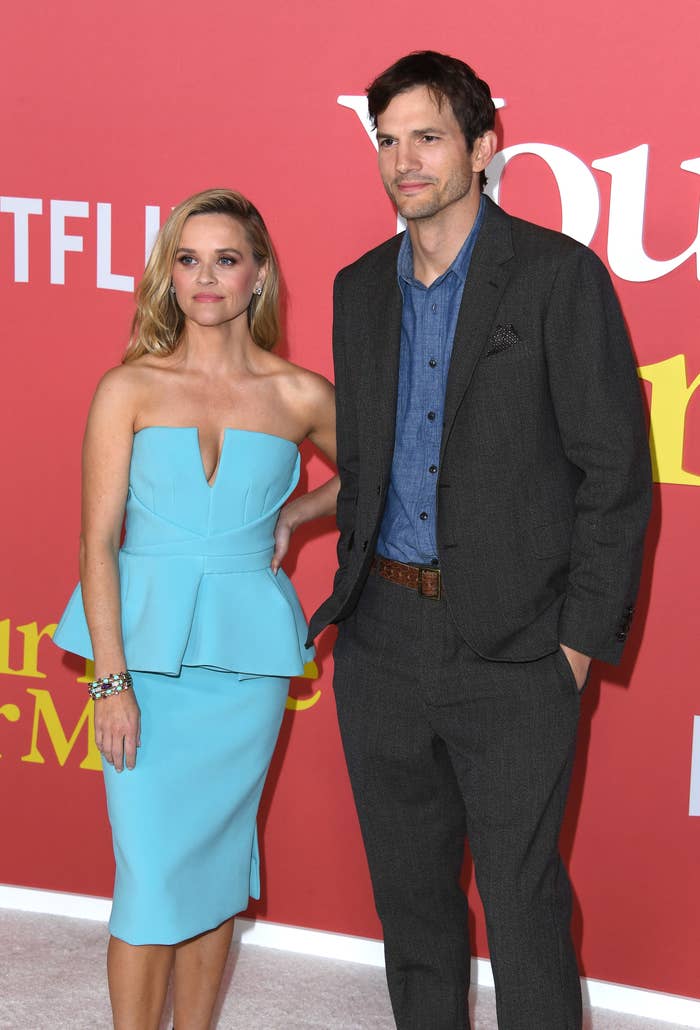 Earlier this week, Ashton and Reese went viral after their pictures at the premiere for their new Netflix rom-com, Your Place or Mine, attracted heaps of attention online.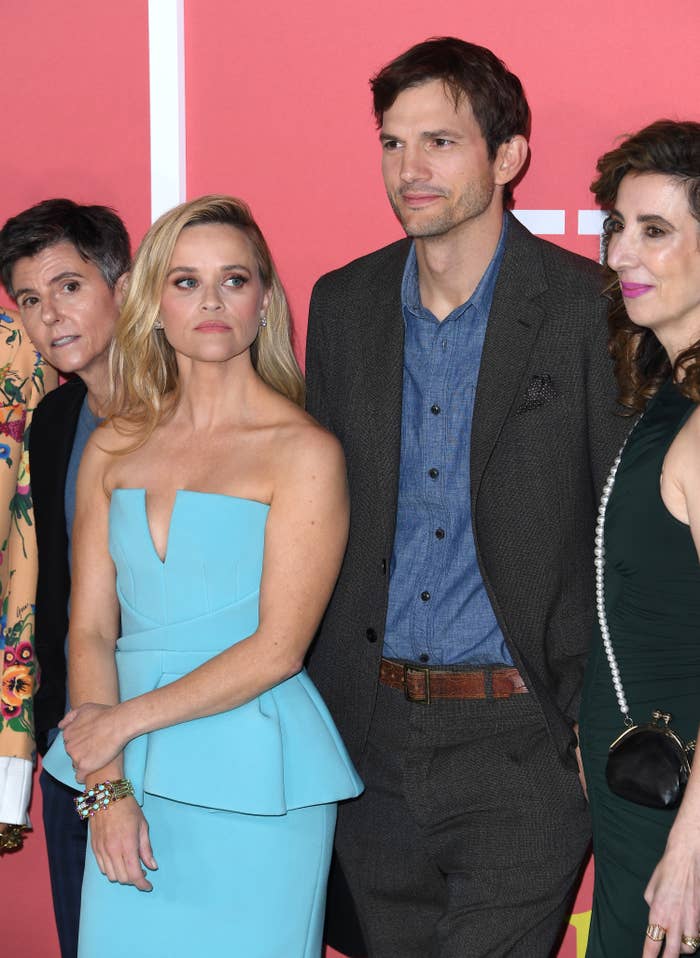 Fans were left pretty confused by how uncomfortable Ashton and Reese appeared as they distantly posed side by side.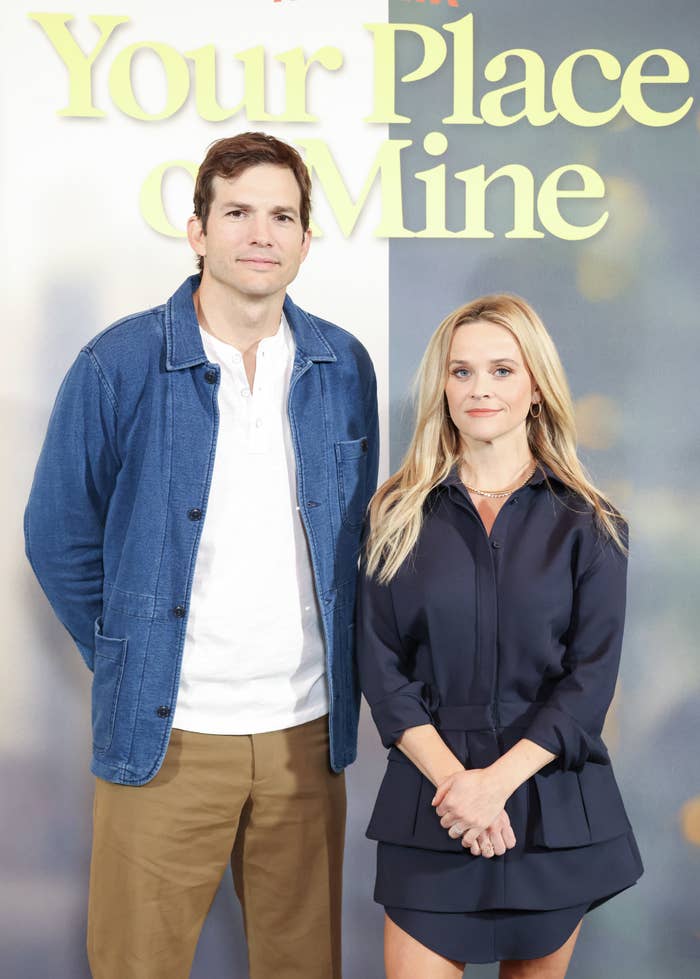 "I have been laughing all day at the Your Place or Mine premiere/press photos," one person tweeted.
"actors playing romantic leads always need to go to the oscar isaac and jessica chastain's school of promotion cause…what is this," said another. This was presumably in reference to the famous chemistry actors Jessica Chastain and Oscar Isaac displayed despite being married to other people while promoting Scenes From a Marriage in 2021.
In fact, the photos of Ashton and Reese caused such a stir that his wife, Mila Kunis, ended up calling them both out for it.
And going on to defend himself, Ashton then explained his reasoning behind the super awkward posing.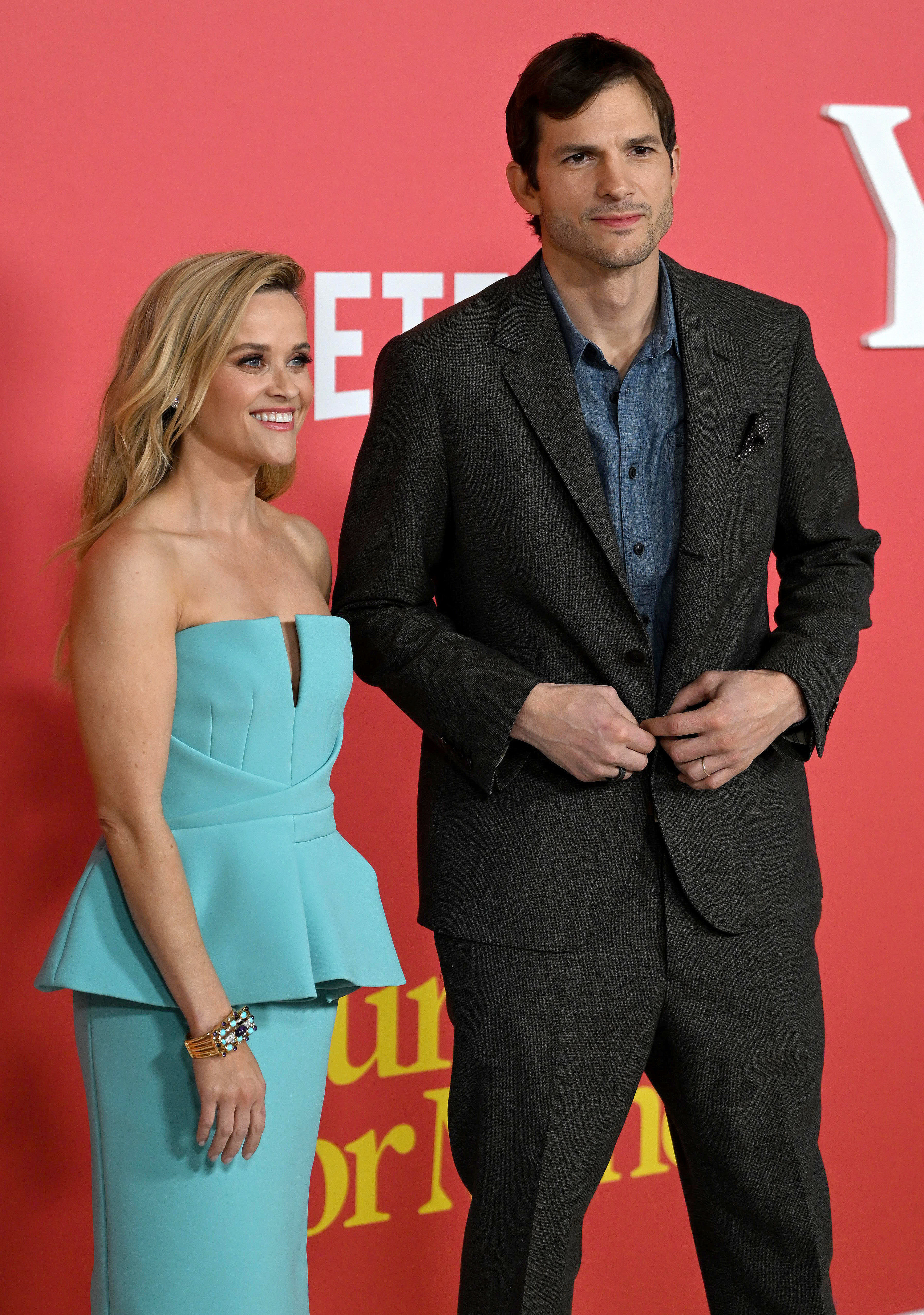 "Here's the thing: If I put my arm around her and was, like, all friendly with her, I'd be having an affair with her. The rumor would be that I'm having an affair with her," he suggested.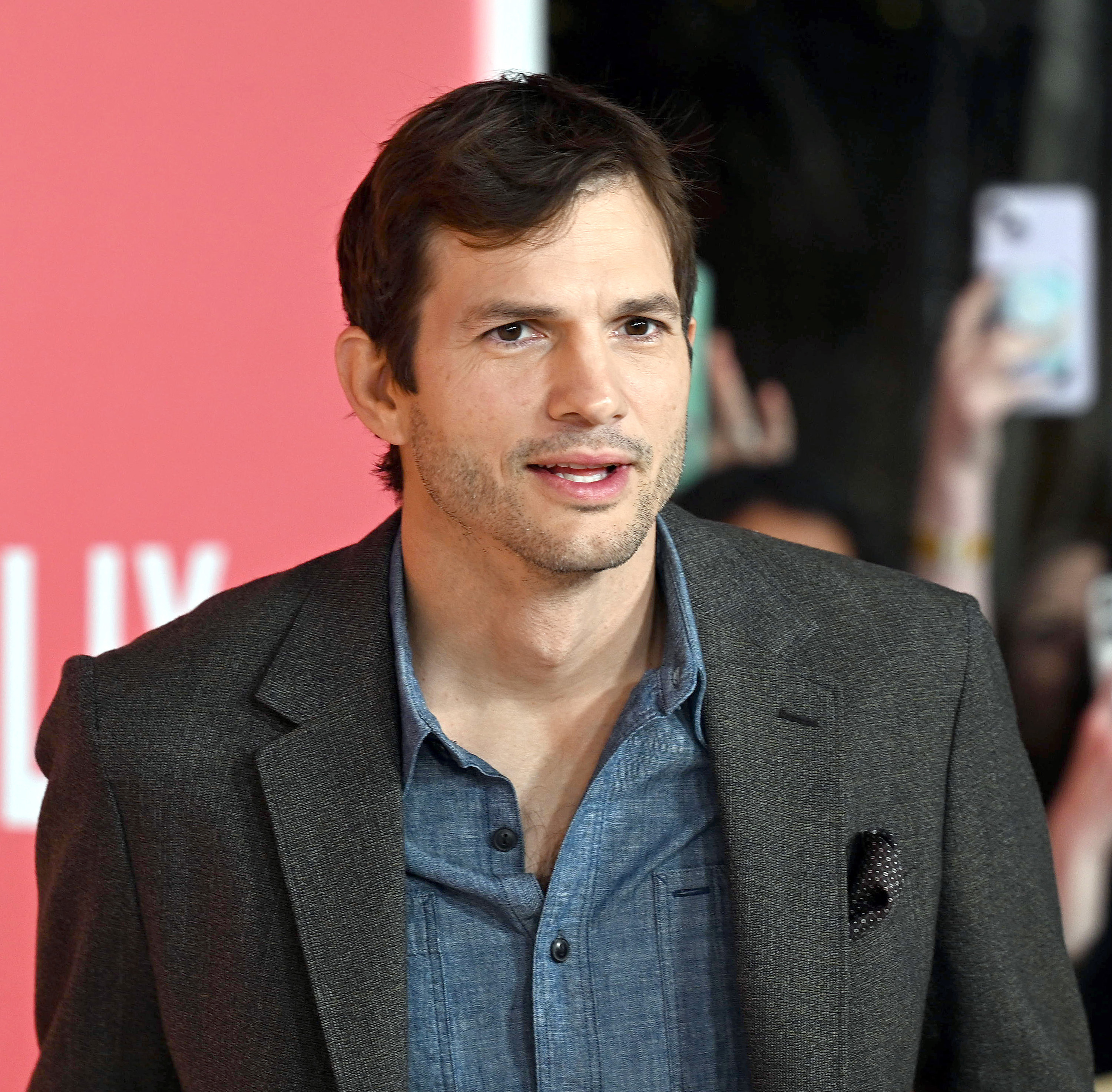 "If I stand next to her and I put my hands in my pockets, so there's no chance that, like, that could be the rumor, the rumor is we don't like each other," he went on, before clarifying that he and Reese are in fact "really good friends."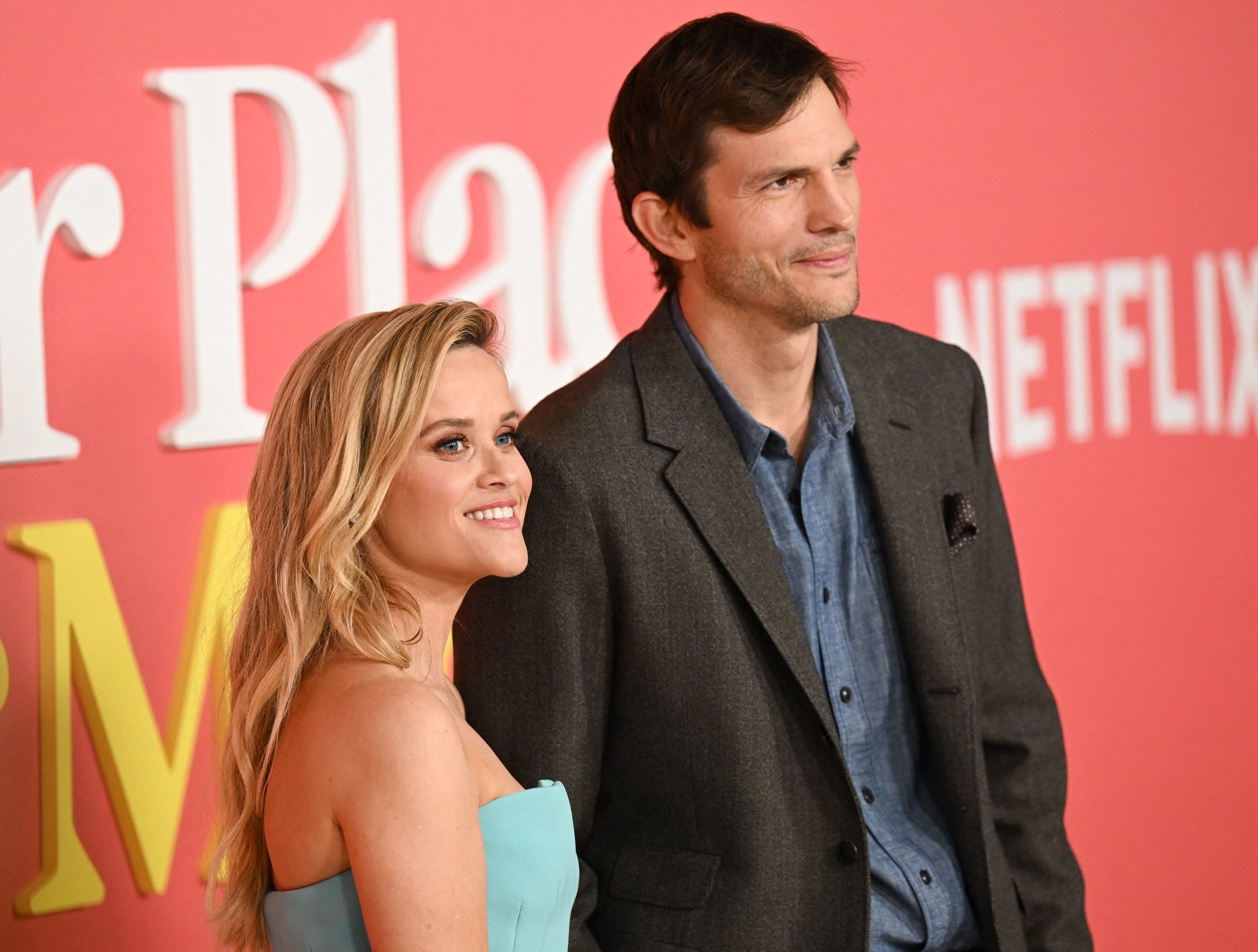 Well, fans have been left pretty baffled by Ashton's reasoning and are expressing their thoughts on Twitter.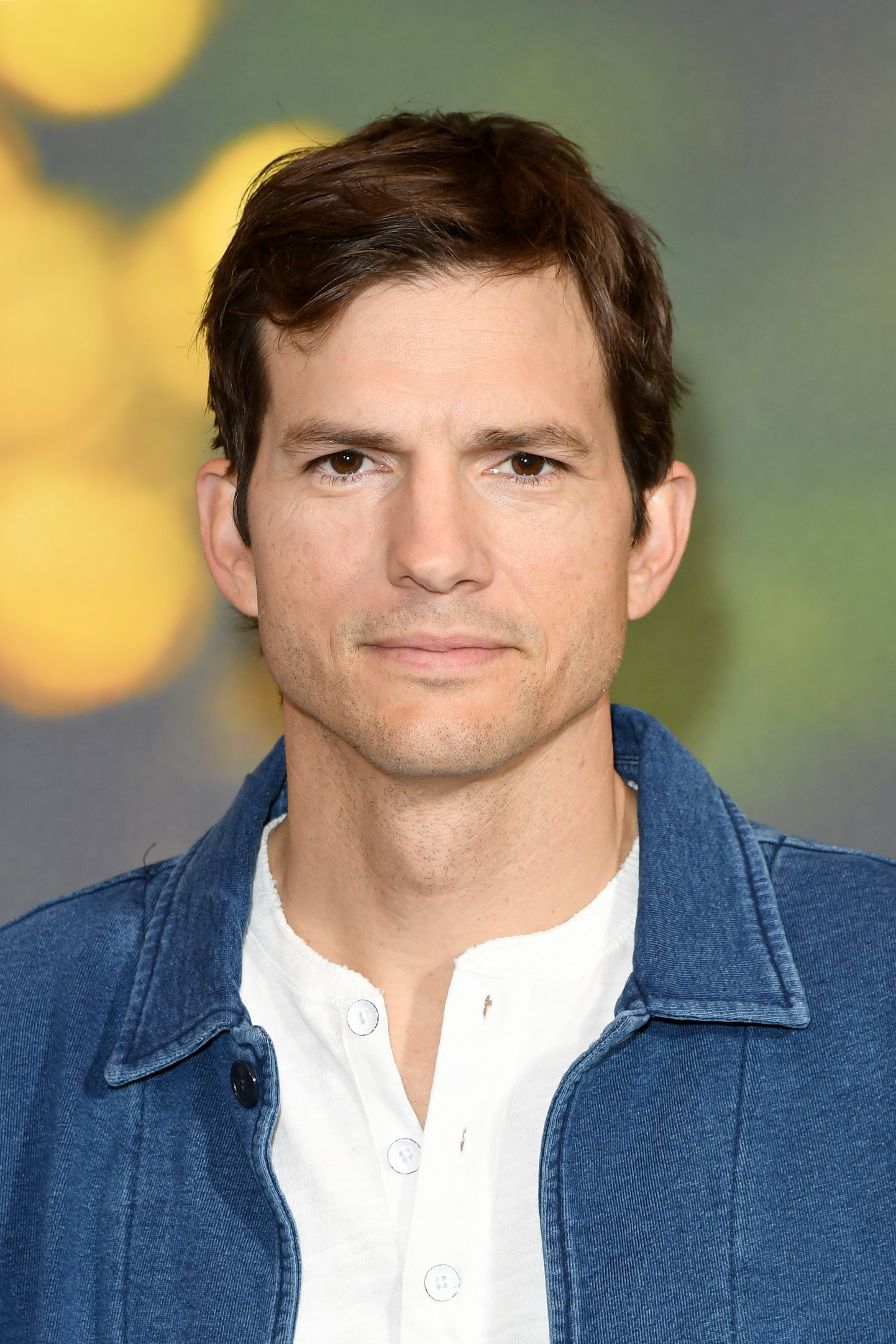 Many people argued that they wouldn't have assumed Ashton and Reese were "having an affair" if they'd displayed chemistry while promoting their rom-com, given that it's pretty standard practice among actors.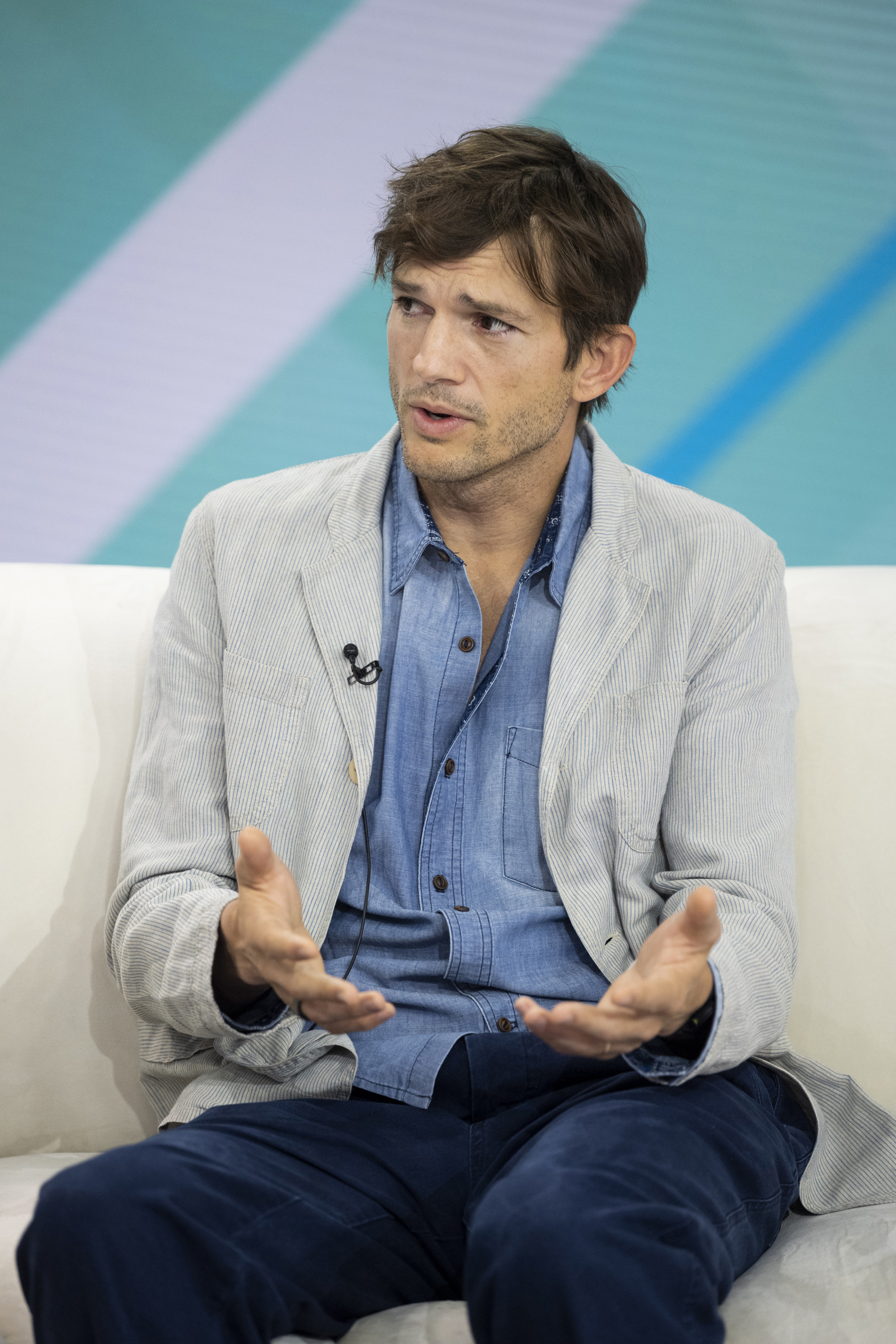 "'If I Put My Arm Around Her, They'll Say I'm Having an Affair' is very 'you can't even compliment a woman anymore with her screaming me too,'" one user tweeted.
"Nobody is telling you to make out with her, but you're in a romcom, y'all should at least have banter or be goofy, like grow UP," they added.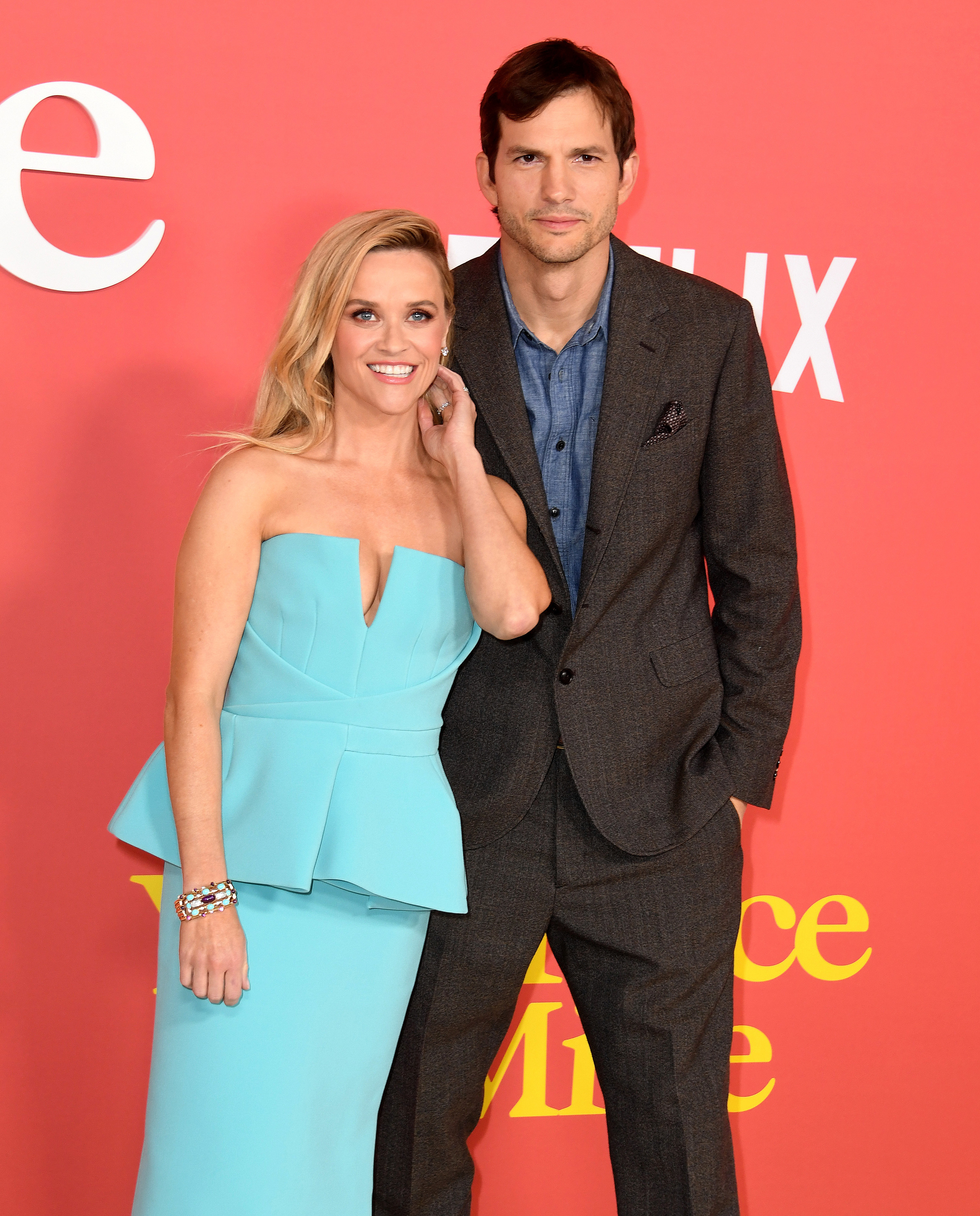 "If only there was such a thing as an in between…a gray area… a middle ground…Think outside the box dude, you do this PROFESSIONALLY," said another.
Several others went on to compare Ashton and Reese to Oscar and Jessica again, noting that their chemistry is what "sold" their miniseries.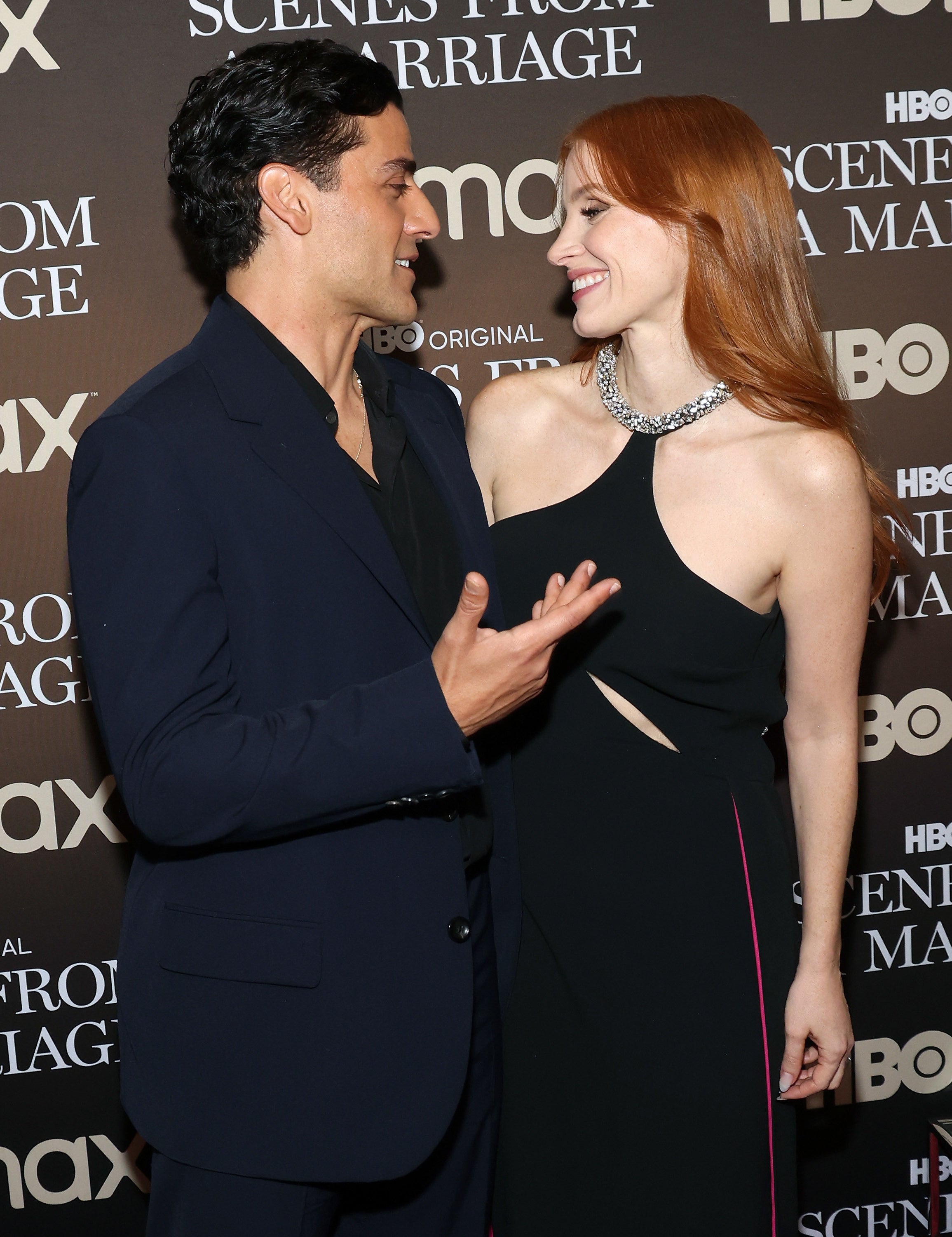 "Oscar Isaac kissed Jessica Chastain's arm on the red carpet to sell their romance series. It sold the idea that they have chemistry and their series was worth watching. No one accused him of having an affair," one person wrote.
"Who does Ashton Kutcher think he's kidding lol," another wrote. "Jessica Chastain and Oscar Isaac are both married to other people and yet."
"Jessica Chastain and Oscar Isaac beg to differ," another user wrote in response to Ashton's comment.
Meanwhile, several people wound up agreeing with Ashton's sentiment, noting that the media industry "will spin anything."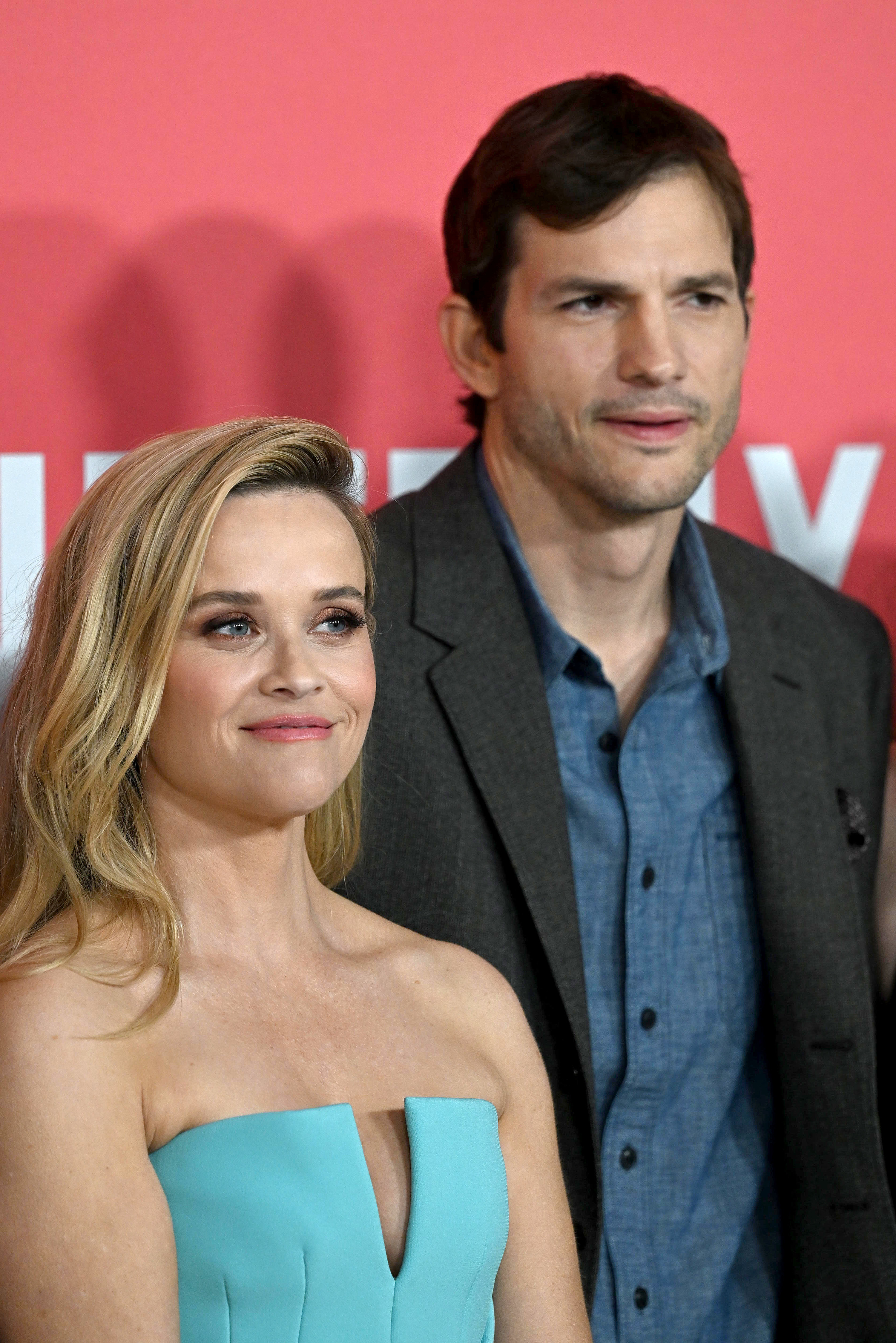 "He does have a point. Hollywood will spin anything," one person wrote.
"The Ashton/Reese situation is funny because Ashton isn't wrong. Folks keep comparing their photos to the Oscar Issac/Jessica Chastain red carpet but folks for a full week were like, those two are definitely having an affair, Isaac's wife must be sick of him, yada, yada, yada," another pointed out.