The 2021 Met Gala took place on Monday night and saw hundreds of celebrities taking the iconic beige carpet by storm.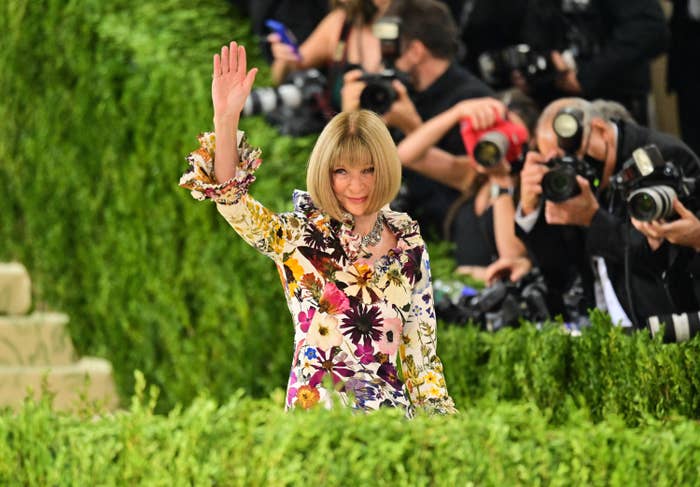 Among the influx of celebrities who attended this year's event, which boasted the theme "In America: A Lexicon of Fashion," was TikTok star and influencer Addison Rae.
Addison flaunted a gorgeous floor-length red dress. In an Instagram caption, she said she was "so grateful" for her first-ever Met appearance.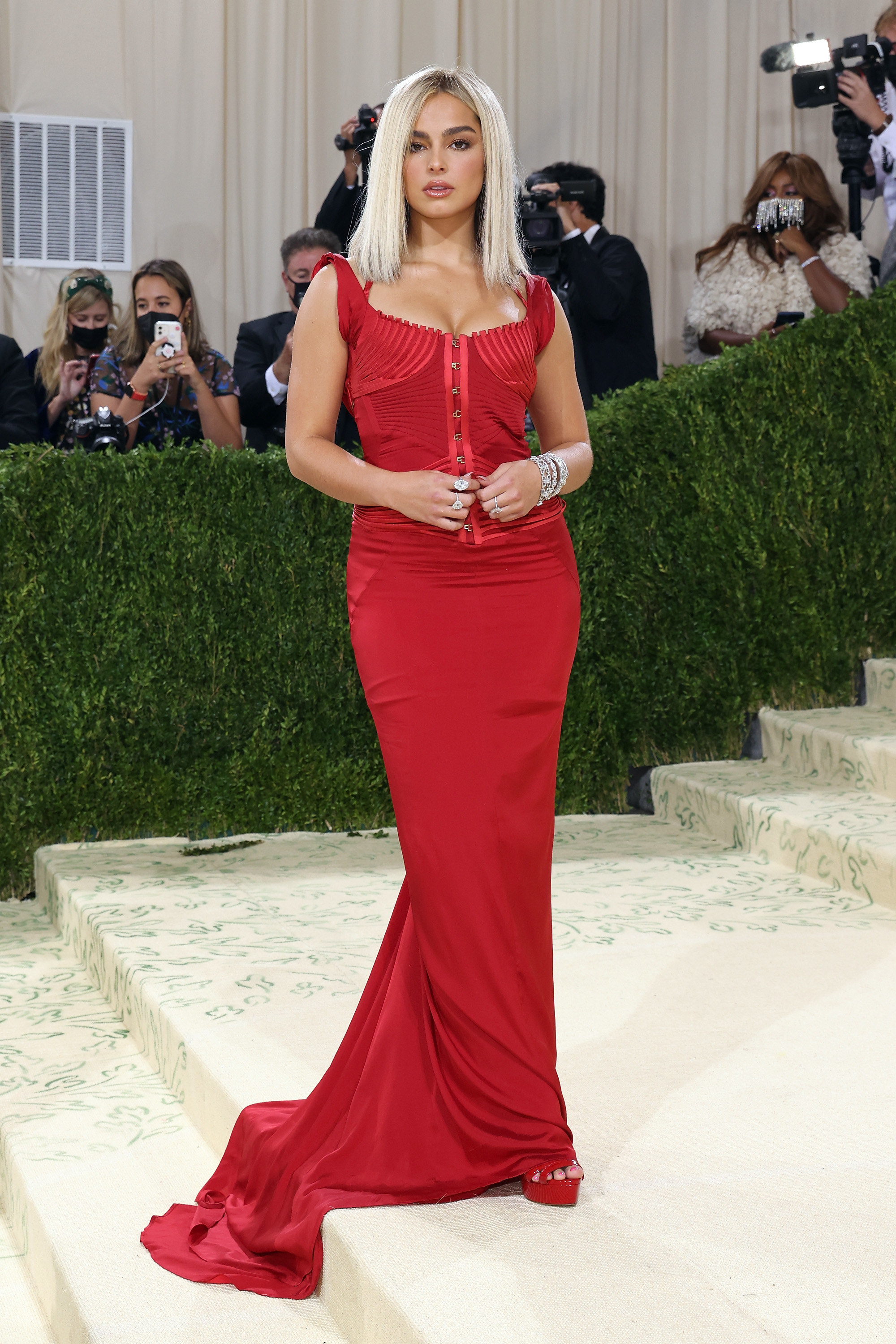 "I wrote about this in my dream journal. I am so grateful. Thank you," she wrote.
Many fans quickly commented expressing their admiration for Addison's look. "Red suits you so much Addison!" one person wrote, while another commented that the TikTok star was "looking like an angel" — both of which received hundreds of likes.
However, some fans quickly noticed that the 20-year-old's dress reminded them of a different eye-catching celebrity gown from the past, worn by none other than Kourtney Kardashian.
It isn't the same dress that Addison wore — but it does bear a striking resemblance. Both Addison and Kourtney's dresses — which belong to the same 2003 Tom Ford for Gucci collection — are a similar shade of striking red, and consist of a figure-hugging, floor-length skirt with a corseted bodice. However, Kourtney's sleeveless attire differed from Addison's straps.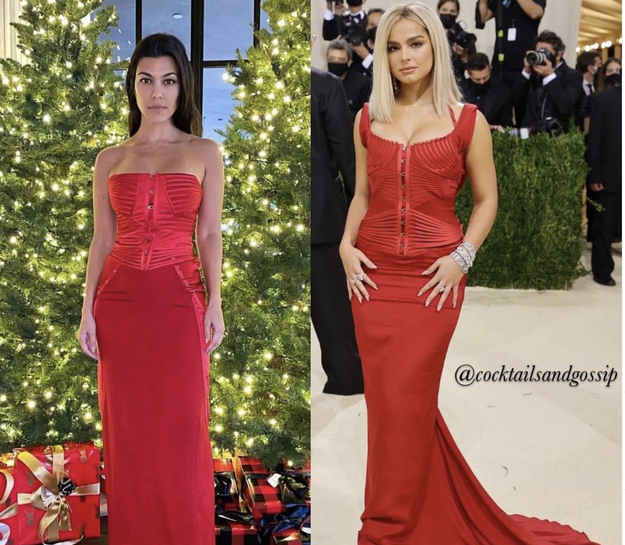 When the side-by-side comparison of the two dresses began to circulate on social media, it quickly went viral.
The comments under Kourtney's 2019 Instagram post showcasing the dress in question quickly flooded with people raising the same point.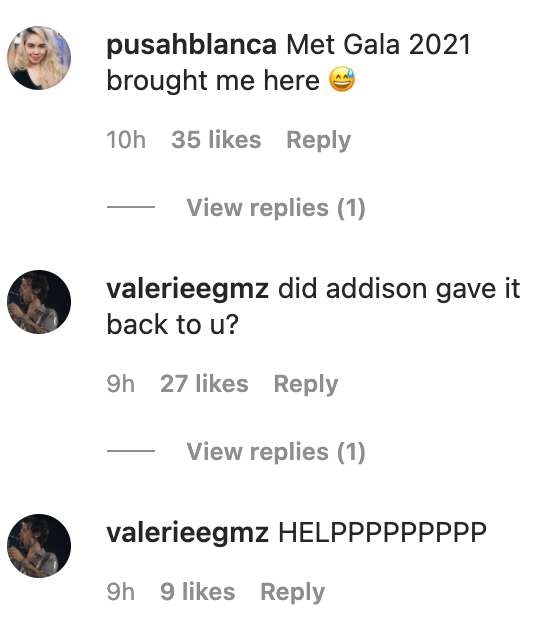 Kourtney, 42, and Addison, 20, are known for their close friendship and are often described as "BFFs" — which perhaps explains why fans joked about whether Addison had "recycled" the KUWTK star's gown.
As Kourtney and Addison grew closer, the 42-year-old Poosh CEO faced harsh criticism for the age gap between herself and the TikTok star.
However, despite having been at the center of public scrutiny, the pair have seemingly only grown closer ever since. Kourtney recently made a surprise appearance in Addison's new Netflix movie, He's All That, a gender-swapped remake of the '90s classic.
Some weren't happy that an array of internet personalities, including Addison, Emma Chamberlain, and Dixie D'Amelio, to name but a few, were invited to this year's event.
However, others drew attention to the shifting nature of the concept of a "celebrity" in the digital age, with many social media stars boasting millions of followers and exclusive high-end deals. YouTuber Emma Chamberlain, for example, has collaborations with two of the biggest names in fashion, Louis Vuitton and Vogue, one fan pointed out.
And many argued that Addison, who recently signed a huge multi-film Netflix deal and has over 84 million followers on TikTok, is as deserving of a space at the exclusive event as some of the other "traditional" celebrities.