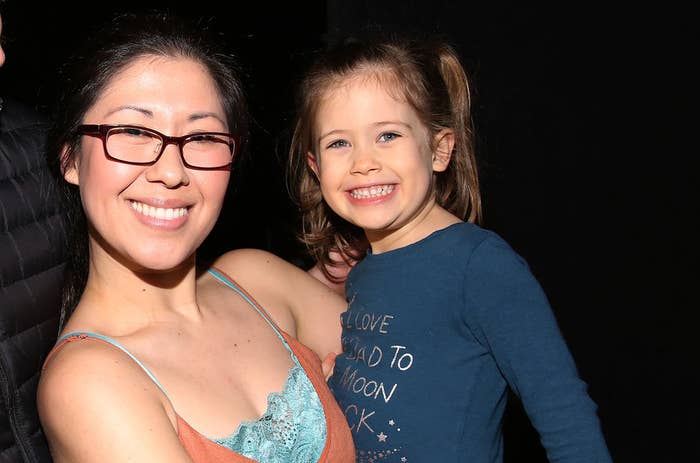 Dorothy Bruns, the New York woman charged with killing Broadway star Ruthie Ann Miles' daughter and another child in a car crash earlier this year, was found dead at her Staten Island home on Tuesday, police said.
The death was an apparent suicide, with a senior law enforcement telling NBC News that pills and a note were found in Bruns's home.
An NYPD spokesperson told BuzzFeed News a 911 call was made about Bruns's home around 5 p.m. ET on Tuesday evening. Emergency responders pronounced her dead once they arrived on the scene, and didn't find any signs of obvious trauma. Her death is an ongoing investigation.
In May, Burns was charged with manslaughter and assault after she hit actor Ruthie Ann Miles and her 4-year-old daughter, Abigail, with her car while they were walking in Park Slope back in March.
A 1-year-old boy, Joshua, who was the son of Miles' friend Lauren Lew, was also killed in the crash.
Miles, who played Lady Thiang in The King and I and starred in FX's The Americans, was pregnant at the time of the accident and also lost her unborn child due to her injuries.
Bruns, who had multiple sclerosis and a seizure disorder, had been instructed not to drive after a series of prior traffic infractions.
The National Suicide Prevention Lifeline is 1-800-273-8255. Other international suicide helplines can be found at befrienders.org.