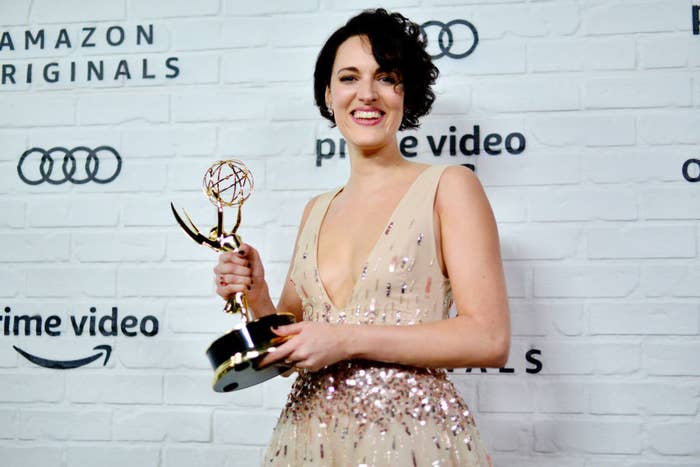 After coming out victorious at the Emmy Awards on Sunday, Fleabag creator Phoebe Waller-Bridge has signed an overall deal with Amazon Studios that will reportedly earn her $20 million a year.

According to Variety, the Amazon Studios deal involves Waller-Bridge creating new television shows and content for the streaming site, which will exclusively premiere on Amazon Prime Video.
"I'm insanely excited to be continuing my relationship with Amazon," Waller-Bridge said about the news. "Working with the team on Fleabag was the creative partnership dreams are made of. It really feels like home. I can't wait to get going!"
Head of Amazon Studios Jennifer Salke said in a statement to Variety that Waller-Bridge is "clever, brilliant, generous and a virtuoso on multiple fronts including writing, acting and producing."

Representatives for Waller-Bridge and Amazon Studios didn't immediately respond to BuzzFeed News' request for comment.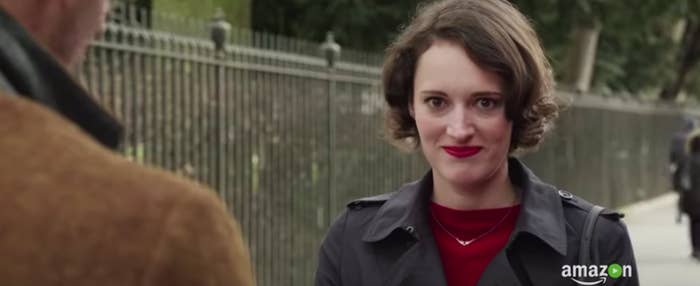 The deal comes after Waller-Bridge won three Emmys for Lead Actress in a Comedy Series, Writing for a Comedy Series, and Outstanding Comedy Series.
BBC America series Killing Eve, for which Waller-Bridge served as showrunner and writer during its first season, was also a winner on Sunday night when Jodie Comer nabbed the trophy for Lead Actress in a Drama.
Despite Fleabag's massive success and Waller-Bridge's new Amazon deal, she is maintaining the show will not see a third season.
"To be honest, this just feels like the most beautiful, beautiful way to say goodbye to it, actually," she said after winning at the Emmys. "It does feel like the story is complete."