Musicians and friends of Mac Miller held a tribute concert in honor of the late rapper on Wednesday night.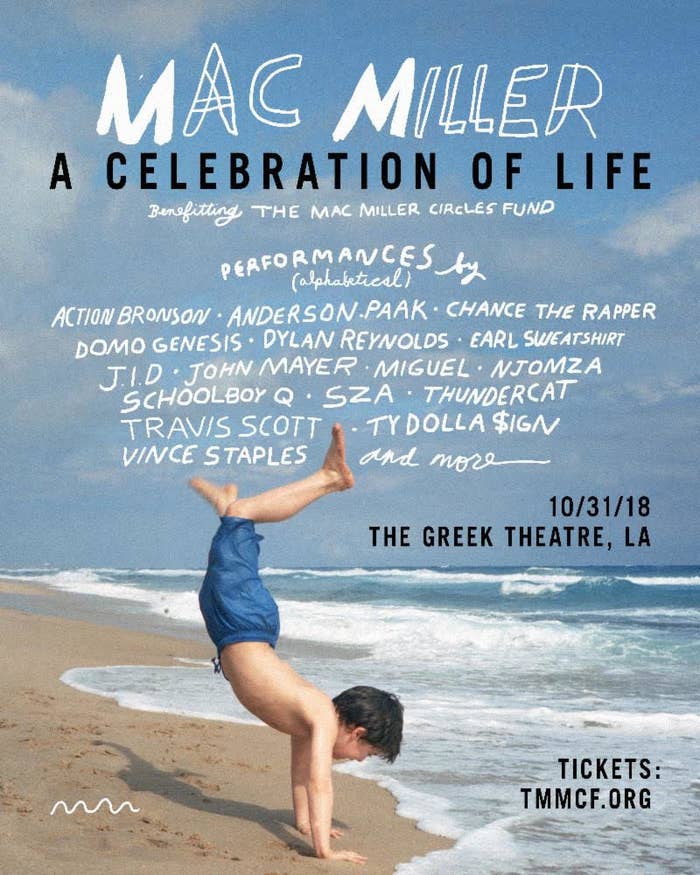 During the concert, Chance the Rapper rapped "No Problem" while a photo of Miller was projected onto the screen behind him.
Juicy J also took the stage to honor the late rapper.
Travis Scott came out and performed "Sicko Mode."
And John Mayer covered Miller's "Small Worlds."
In addition to a number of performances, Pusha-T, Lil Wayne, Pharrell, Tyler, The Creator, and A$AP Ferg shared their memories of Mac Miller.
At the end of the concert, there was a montage of photos of Miller while his song "Best Day Ever" played.
Fans were understandably moved by the touching tribute.