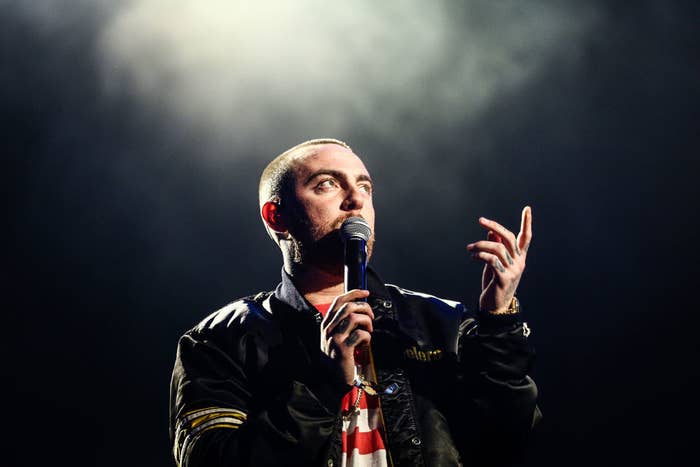 Pittsburgh rapper Mac Miller has died. He was 26.
The cause of death was not immediately known, although Variety, TMZ, and other outlets reported that a drug overdose was suspected.
TMZ first reported that Miller was pronounced dead around noon on Friday after authorities received a 911 call alerting them to his house in the San Fernando Valley in Southern California.
The Los Angeles County coroner's office confirmed that Miller was found unresponsive when officials arrived and was pronounced dead at 11:52 a.m. The cause of death has not yet been determined.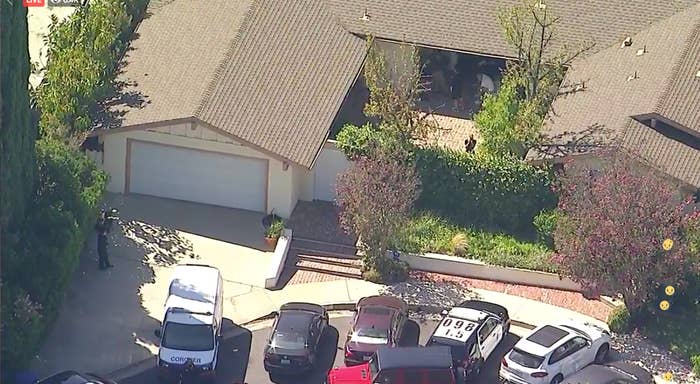 The rapper's family said in a statement that Miller was a "bright light in this world for his family, friends and fans." They added that they had no immediate details about his death.

Tom Corson, Co-Chairman & COO of Warner Bros. Records, which Miller was signed to, also shared a statement on behalf of the record label, saying they are "deeply shocked and saddened by the tragic news."
He added that Miller "was a hugely gifted and inspiring artist, with a pioneering spirit and a sense of humor that touched everyone he met," and that his death "cuts short a life and a talent of huge potential, where the possibilities felt limitless."
Miller, whose real name is Malcolm James McCormick, had long been open about his battle with substance abuse since breaking into the rap music scene at age 18 with his 2010 mixtape K.I.D.S.

From the start, Miller built a name for himself as a consummate collaborator who allowed himself and other artists to constantly experiment on a variety of projects, like the Pink Slime mixtape he made with Pharrell Williams, the Vince Staples project Stolen Youth that he produced, and a handful of songs from artists associated with rap collectives Odd Future and Top Dawg Entertainment, including Tyler, the Creator and Schoolboy Q.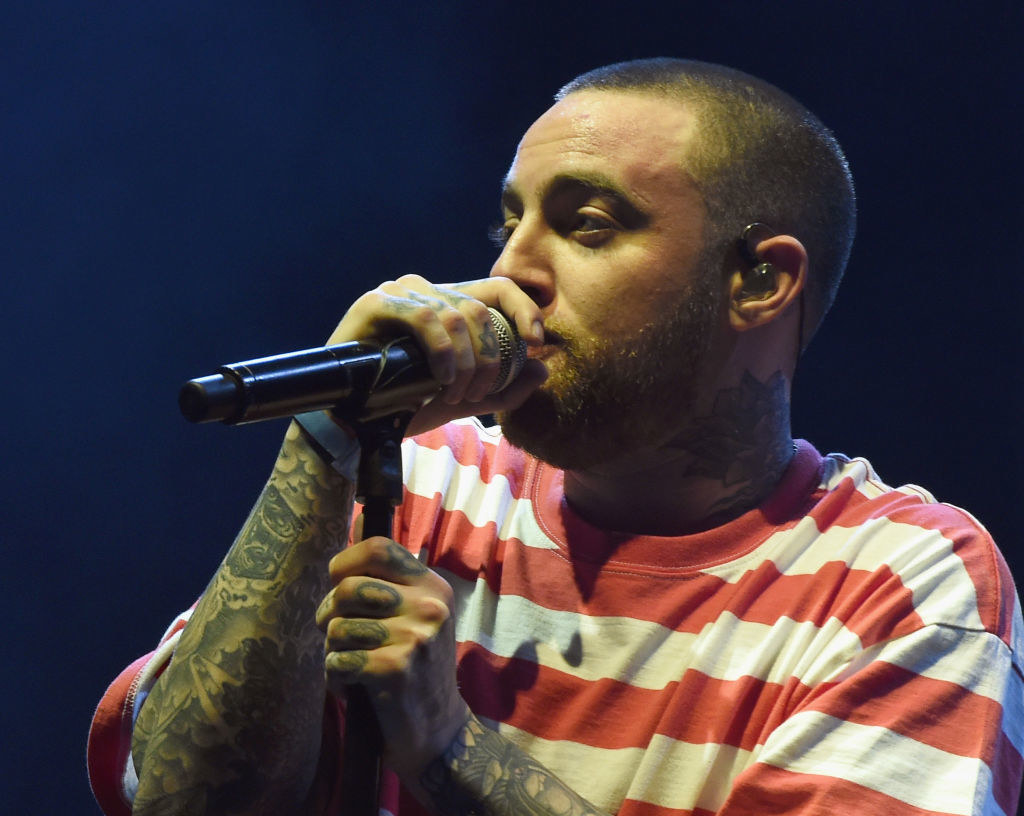 On his own five albums, Miller grew his sound to be more soulful and psychedelic, reflecting on the changes in his life, whether it be romantic relationships or the addiction to drugs. His career had always felt like a slow burn — he did not sign a major label deal until 2014, long after his first album hit the top of the Billboard 200, but he had always been well-respected by both his peers and critics.
Miller's personal struggles had never overshadowed his work as much as his 2018 breakup with singer Ariana Grande and subsequent arrest for driving under the influence.
Miller had been a support system for Grande as she recovered from the terrorist attack at her show in Manchester, England, in 2017. So when the pair announced their split and Grande started dating Pete Davidson around the same time as Miller's DUI, the rapper's fans attacked Grande for not having his back during his own struggles.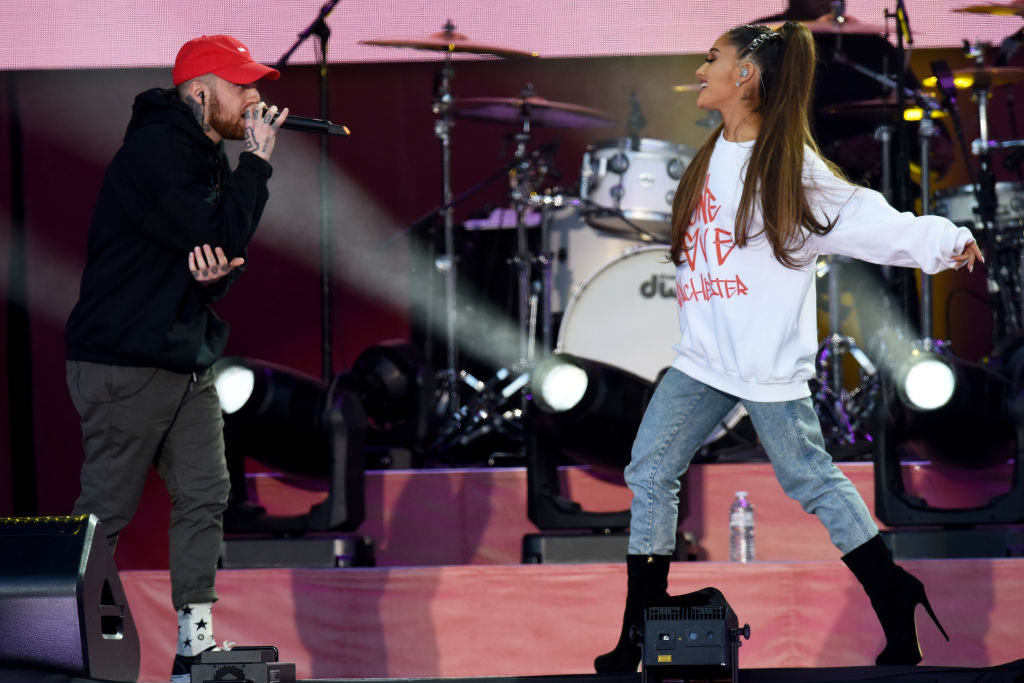 Grande defended herself on Twitter, saying she "tried to support his sobriety and prayed for his balance for years" and that she would continue to "pray from the bottom of my heart that he figures it all out."
Miller later shut down the negative response to his breakup as well, saying in a radio interview that "the whole thing is a little strange, but it's not negative."
"It's just a part of something that's going to continue to help make me who I am. You know, it's all positive energy," he said.
Regarding Grande's engagement to Davidson, Miller added: "I am happy for her and moving forward with her life, just as I'm sure she is with me."
The shock of Miller's death was compounded by the fact that he had just released his fifth studio album, Swimming, ahead of plans to go on tour this fall.
His death also came one day after Vulture published a profile about his career and the hard work it took over time to get to where he was. He also opened up about his approach to fame and his disinterest in trying hard to control the narrative around his celebrity.
"Maybe that's just a game that I haven't gotten into playing. But it just seems exhausting to always be battling something … to always be battling for what you think your image is supposed to be," he told Vulture. "You're never going to be able to get anything across. It's never gonna be the real … No one's gonna ever really know me."
He also addressed his mental health, saying, "I really wouldn't want just happiness."
"I don't want to be depressed," he said. "I want to be able to have good days and bad days."