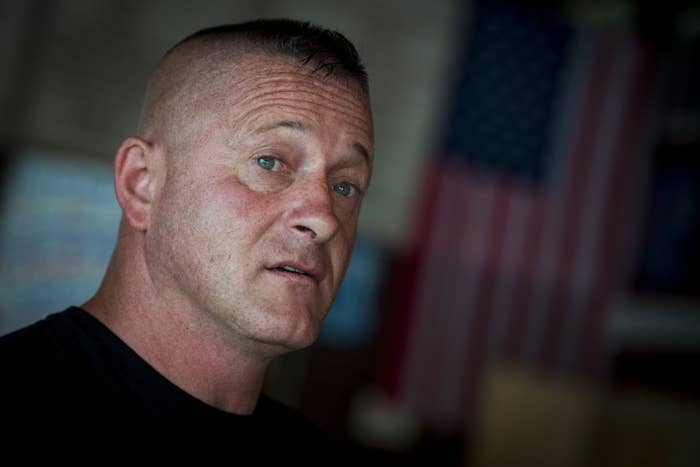 CHAPMANVILLE, West Virginia — For more than a generation, southern West Virginia — the heart of the coal industry and ground zero for Appalachian poverty, health issues, and opioid problems — has elected carefully groomed and measured members of Congress.
Richard Ojeda is not that.
"I tell people all the time, you wanna know how come we went from blue to red? Because the blue sucked," Ojeda told BuzzFeed News recently of his state's rightward drift at the headquarters for his congressional campaign for West Virginia's 3rd District. "They become straight-up, typical lifetime politicians that felt that, 'I'm in power, and I'm on the top of the mountain, and I'm gonna look down, and I'm gonna expect everybody to continue to elevate me.'"
He later added, "Now, the red sucks too."
Ojeda spent more than two decades as a decorated Army Airborne captain before returning home to West Virginia to reinvent himself as a state senator and labor activist. He's now running in one of the country's most competitive House races. Which is something of a shock: He's a Democrat, and Donald Trump won the congressional district by nearly 50 points in 2016. A lot of the national attention on the race has focused on Ojeda's workout regimen, his tattoos, and whether Democrats can use him as a blueprint for winning in states that voted for Trump.
But what's really striking about his candidacy is how much he's redefined what it means to be a populist candidate raging against the status quo in 2018.
He has helped revive labor organizing in his state, rising up through his fight for the state's teachers. He's unleashed ad after ad tearing into the political elite. He's yelled on the state Senate floor about wealth inequality. But much of his brand comes in his style: There is a lot of raging.
Ojeda had just finished filming four short ads for his House campaign here when he met with BuzzFeed News at his campaign offices, a last-minute move that forced him to cancel a campaign event in Beckley. He was still wearing the same combat boots and a T-shirt from Grunt Style, a veteran-owned and operated apparel company, that he wore to film the last spot, about his opposition to drug lobbying and its role in West Virginia's opioid epidemic.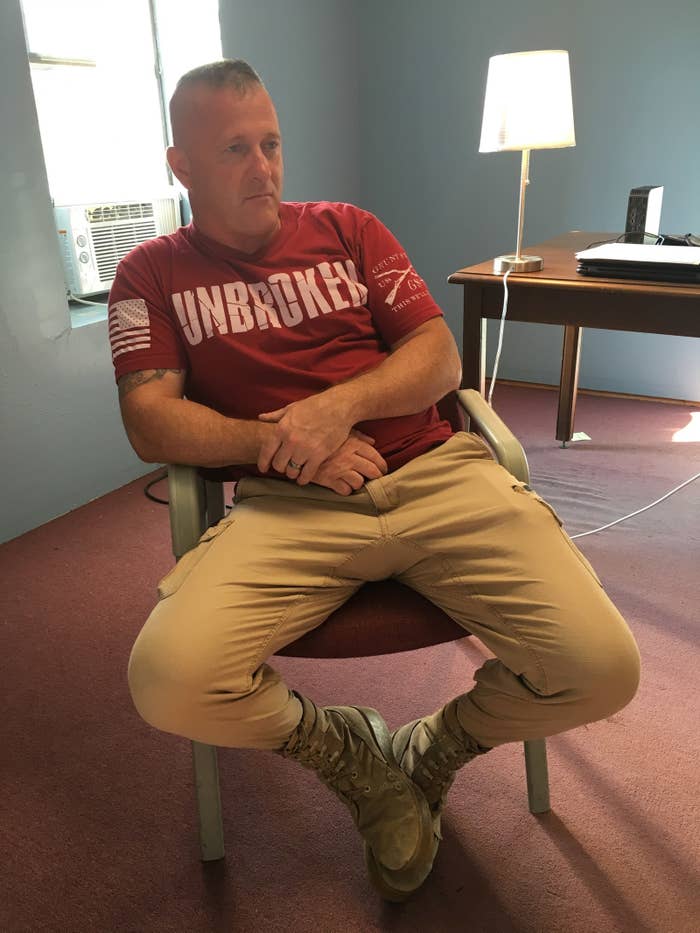 "If you just give me a script that I have to read, well, anybody can do that," he said from the second floor of his headquarters, a rented out office building in Chapmanville, population about 1,250.
"But if you allow me to change the words a little bit to say what I say, and we hit the major issues" — Ojeda, already getting riled up, started counting angrily on one hand — "the opioid epidemic. The fact that we have companies that use bankruptcy loopholes to refuse to pay coal miners their pensions. That infuriates me, and it comes out when I get the ability to speak the way I speak."
Opioids is a particular trigger not just for Ojeda, but his campaign staff. "I got two uncles in the grave right now, overdose," he said. One staffer lost both parents, he said. Another "found his brother dead with a needle in his arm and not even a month ago lost his nephew."
For Ojeda, being a Democrat isn't about a nationwide message so much as it is being responsive to a community's needs. He mentions New York's Alexandria Ocasio-Cortez, who he's never met, and whose politics strike him as a little too far to the left for his taste, and is in awe of her primary victory this past summer over establishment Democratic party elder Rep. Joe Crowley.
"Crowley was a nice man. I went to his office, he's donated to my campaign," Ojeda said. But, he said, Ocasio-Cortez "put boots on the ground and spoke to every single voter and he never went home. He stayed in Washington, DC, because he says, 'I'm safe, I don't need to go back and visit the people that I am supposed to represent.' And he got embarrassed."
Ojeda's opponent, state delegate Carol Miller, is tethering her candidacy almost entirely to Trump. Like the other two Republicans running for the House in West Virginia, Miller has refused a public debate before the election and focuses her campaign funds on direct mail and media ads. Local media has noticed she's articulated few policy positions. Her campaign turned down repeated attempts for an interview for this story.
Miller is staking much of her campaign on characterizing Ojeda as unhinged. She has the president's support in that: Trump, in a campaign stop to endorse Miller earlier this month, referred to Ojeda as "a total wacko," and "stone-cold crazy." The lines made it into a Miller campaign ad, which includes a lot of Ojeda sounding angry.
"She's not willing to be accessible to the people," Ojeda said of Miller. All she does is stand and do the, 'I support Donald Trump, build the wall.' She pushed legislation to make sure that we never have Sharia law in West Virginia."

He paused. "Did you know that?" He rolled his eyes. "Because we have the Taliban everywhere around here."
Trump, who has repeatedly campaigned in West Virginia, waxed rhapsodic about its miners, and described coal in bizarrely affectionate terms, won a larger share of the vote over Hillary Clinton here than in any other state. That prompted the national media to descend on West Virginia right after the election, eager to explain the archetype of this mythical white working-class voter who had swung so far to the right.
But the story is a little more complicated. Bernie Sanders handily won the state's Democratic primary after campaigning in southern West Virginia on issues like Medicare, Social Security, and poverty — some of Ojeda's biggest issues. Registered Democrats still drastically outnumber Republicans (42% of eligible voters to 32% as of this September).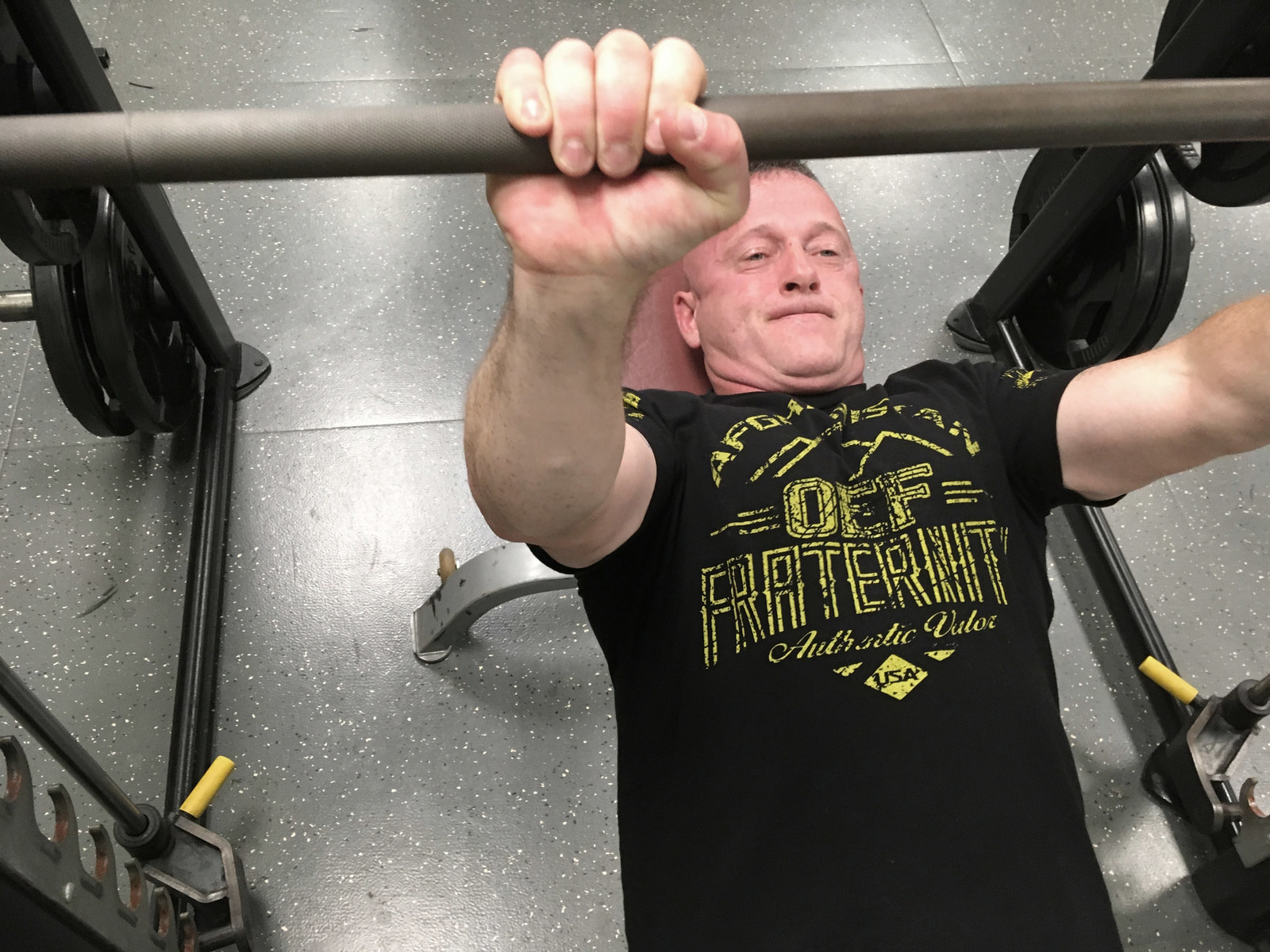 Plenty of the state's Democrats did vote for Trump. Ojeda says he was one of them. Like it was for many in the state, the choice wasn't complicated. "The garbage he was saying and the disrespectful things that he did, I didn't like that," he said. "But when the coal industry is down, this whole area struggles."
Ojeda has a handful of stances that may seem radical to Democrats of the previous generation, like support for medical cannabis. But in many ways, he's a wild-eyed spokesperson for the same Democratic Party ideals West Virginia used to go for.
"Real Democrats take care of our elderly. These are the people that fought our wars, that built this country," he said. "Real Democrats support unions, 'cause every daggone thing you enjoy on the job and every safety measure on the job is because unions have fought to make sure it was there."
It's through his fiery support of unions, particularly teachers unions, that he's earned the grassroots campaign infrastructure he thinks will win him the seat.
When the West Virginia legislature proposed drastically cutting teachers' already meager benefits earlier this year, Ojeda, a state senator, warned of what was coming.
"We're sitting on a powder keg," he said in a January speech on the Senate floor, proposing more money for teachers. "If you do not think that the teachers across our state right now are saying the 's-word,' you're wrong."
Around 20,000 teachers ultimately banded together and conducted a statewide strike, an echo of the epic coal miner strikes of decades past. They won a 5% raise from the state and inspired similar protests around the country. Ojeda, one of their earliest supporters, became a symbol for the movement.
"Ojeda was out there on the podium, yelling for us, really helping us," said Heather Ritter, the librarian at Scott High School in Madison, West Virginia, who grew up the daughter of a union coal miner.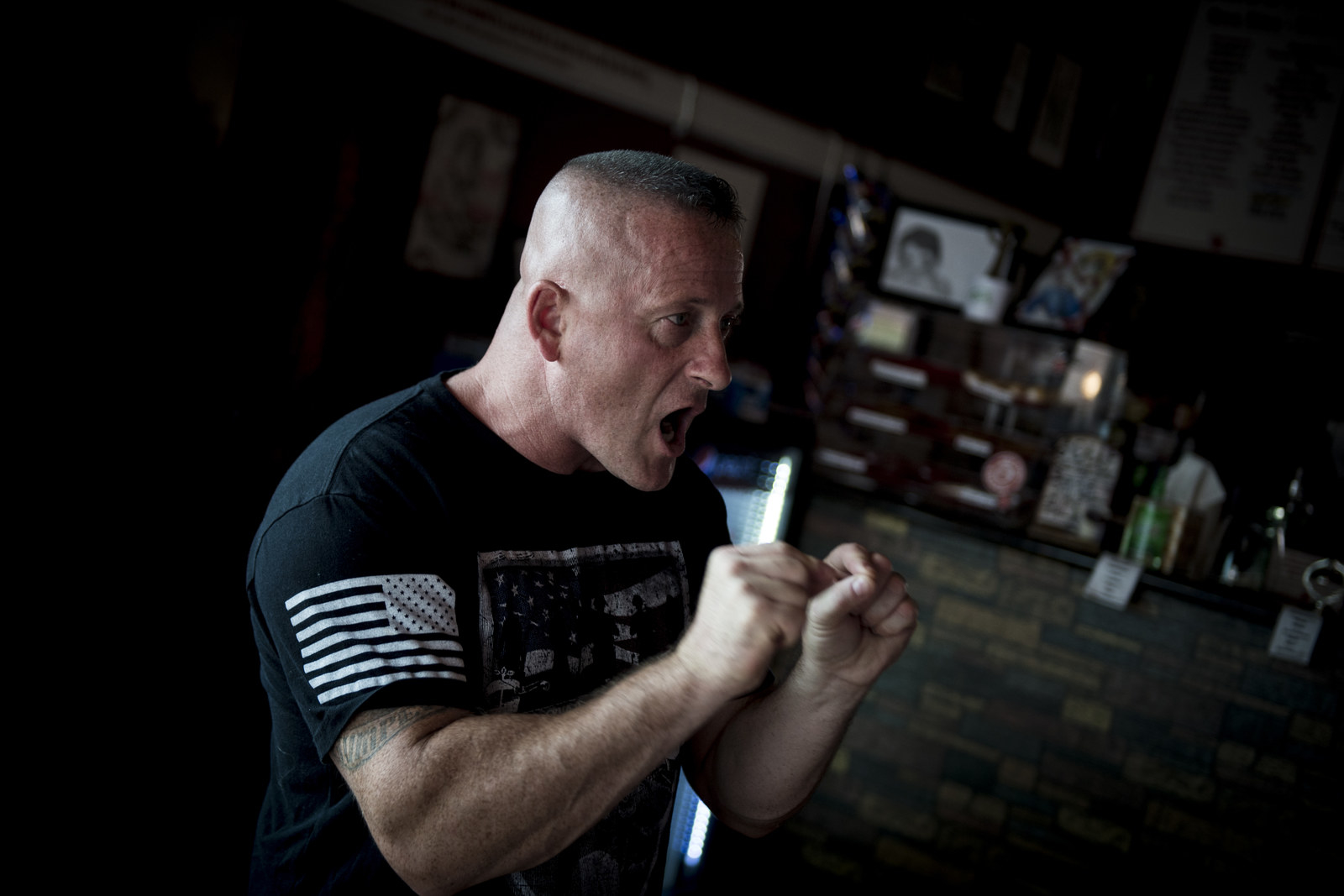 The teachers largely organized themselves through a Facebook group, where they came up with a common refrain, Remember in November, promising to support politicians at every level who stood with them, and oppose those who didn't.
Since the strike, Ritter's taken to canvassing door-to-door for Ojeda's campaign. "He's a squeaky wheel. Luckily, I agree with the majority of the things he has to say. He'll go live and he'll get cranked up about something and I'm right there with him."
Michael Frye, who teaches fifth grade at Spring Hill Elementary in Huntington, the district's biggest city, became an Ojeda supporter in the days leading up to the strike, when state legislators were debating his pension. He had never volunteered for a political campaign before, but now devotes seven or eight hours a week to making phone calls for Ojeda.
"I would start listening in to the state Senate live feed on my break, and I would hear him and his fiery speeches, and just how he was plainspoken," Frye told BuzzFeed News. "And would really point out a lot of deficiencies, not only with the Republican Party but his own party in the past, and how they have not stood up for workers in the state."
"Teachers are good employees, and are used to receiving less and not complaining about it," Frye said. "But he was one that really believed in us, and this feeling that I get from other teachers is that there is a genuineness to him that has sort of transcended that typical West Virginian politician."
"Think about that!" Ojeda said sarcastically. "How about people that just tell you how you feel, versus having to poll everything? I think that is absolute garbage. 'I need to poll Coke or Pepsi so I can find out which one they like!' It's Coke, by the way."
"I consider myself a paratrooper," he says, asked if he considered himself a populist. "I'm a Democrat. I don't know what a populist— I don't give a shit. I'm me, dude."