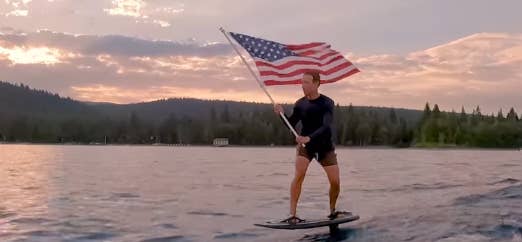 In the replies to his post, Zuckerberg noted to a well-wisher that the Times' assertion that he was using motorized power was defamation.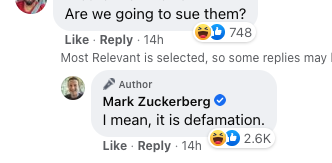 It's worth noting that Zuckerberg was photographed riding an electronically powered board made by Lift Foils in 2020 — with enough white sunscreen caked on his face to make him resemble a wave-chasing Michael Myers. However, the hydrofoil he is riding in the July 2021 video is not the $12,000 Lift, but rather a different hydrofoil that is powered by pumping one's legs.

The erroneous characterization was made in an article written by Ryan Mac, who won the Polk Award for his coverage of Facebook while at BuzzFeed News, and Sheera Frenkel, also formerly of BuzzFeed News and coauthor of An Ugly Truth: Inside Facebook's Battle for Domination. They both should know better.
BuzzFeed News would never make this kind of error. Please support our mission of writing high-quality surf journalism by becoming a member.