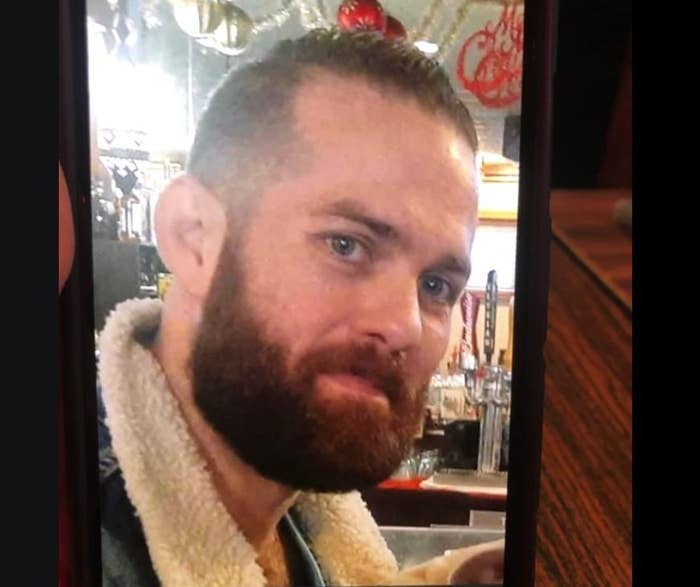 A man who had been wanted for kidnapping and torturing a woman has died after he shot himself during an hourslong standoff with police.
As police on Wednesday recounted the events that led to the standoff and death of Benjamin Obadiah Foster, 36, they also revealed that he is believed to have killed two men while on the run.
Police in Grants Pass, Oregon, had been searching for Foster since Jan. 24, when they responded to a home and found a woman "bound and severely beaten into unconsciousness."
Foster fled the scene before officers arrived, police said. The woman, whom police described as someone he had a "former domestic relationship" with, was taken to the hospital in critical condition.
On Tuesday, police said Foster had been taken into custody after a "several hour long standoff." During the standoff, he shot himself, and he died at a hospital later that night, Grants Pass Police Chief Warren Hensman said in a news conference on Wednesday.
Oregon State Police Capt. Kyle Kennedy said that police had been going door-to-door to check on residents of Sunny Valley, near where Foster had been seen last week. Inside a home, they found the bodies of two men who they believe were killed by Foster, he said. They were identified as Richard Lee Barron Jr., 74, and Donald Owen Griffith, 65.
Officers described their deaths as the result of "brutal" blunt force trauma, adding that several items and a dog were missing from the home.
Kennedy said Foster had left the Sunny Valley area Tuesday morning in a cab. He was dropped off in Grants Pass, back to the home where he committed the crime on Jan. 24, according to Hensman.
Police found Foster "burrowed deep underneath the home," armed and anticipating a gunfight. He shot himself in the head, police said, but he was still breathing when police dug through the home's floorboards to reach him.
Police said Foster was pronounced dead almost immediately after being taken to the hospital.
In court records obtained by the Oregonian, Josephine County District Attorney Joshua Eastman said Foster tried to kill the woman whom police found on Jan. 24, "intentionally torturing" her and hiding her "in a place where she was not likely to be found."
Foster had been on the run for nearly a week prior to his arrest and was wanted on charges of kidnapping, attempted murder, and assault. Police warned the public that he was "extremely dangerous" and might be using dating apps while on the run.
"The investigation has revealed that the suspect is actively using online dating applications to contact unsuspecting individuals who may be lured into assisting with the suspect's escape or potentially as additional victims," police said.
On Thursday, numerous law enforcement agencies served a search warrant to a home in Wolf Creek, about 20 miles from Grants Pass. After what police described as a "lengthy manhunt," Foster "evaded capture and likely received assistance in fleeing the area."
Police seized several pieces of evidence there, including Foster's car, and arrested a 68-year-old woman on suspicion of hindering prosecution.
"The Grants Pass Police Department wants the community to be extra safe while this predator is still at large and also advises that anyone assisting Ben Foster with his escape will face potential prosecution," they said.
In 2019, according to the Associated Press, Foster held his then-girlfriend captive for two weeks in her apartment in Las Vegas. Despite facing decades in prison, he was sentenced to only two and a half years in a Nevada state prison after reaching a deal with Clark County prosecutors.
During her captivity in the 2019 incident, Foster choked the woman until she lost consciousness and forced her to eat lye. Police reports reportedly revealed she had suffered seven broken ribs, two black eyes, as well as other injuries from having her wrists and ankles bound with zip ties. She managed to escape from Foster and found help at a nearby apartment complex, after which she was taken to a hospital.