TIJUANA, Mexico — Hookerfucker1, as he's known on Reddit, is like a lot of the men who come from the US to Tijuana looking for sex. Single and in his early thirties, he first went to the city's red-light district four years ago because, he said, "I wasn't getting laid in the US."
"I was thirsty for sex, and knew TJ had a reputation for sex tourism," he told BuzzFeed News in an email exchange.
On Reddit, Hookerfucker1 has become something of an evangelist for Tijuana's sex industry, dispensing tips to newbies and veterans on everything from where to park on the US side of the border to negotiating at the bars and strip clubs on Calle Coahuila, the sex workers' main drag. There are reasons men prefer sex workers in Tijuana to those in the US, said Hookerfucker1, a tech worker from San Diego who provided BuzzFeed News with a picture of a VIP membership card from the Hong Kong Gentlemen's Club, one of Tijuana's most famous brothels. Because sex work is legal in Mexico, it's simple to set up a meeting. "You can go to a strip club, call an escort agency, or hit up a massage parlor. It's an easy, prepackaged sex destination," he said. The women "are the type you can invite to a nightclub or restaurant and no one would suspect she's a hooker."
And lately, Hookerfucker1 said something else has factored into Mexico's appeal: the #MeToo movement, which has empowered many women in the US to speak up about abuse and misconduct. "It's not safe to hit on women in the US anymore," Hookerfucker1 wrote, but in Tijuana's Zona Norte, it's definitely different. "Slapping a strippers ass is not only ok, but encouraged! In the US you'd get kicked out of the club, prosecuted for harassment, fired from your job, and probably listed as a sex offender."
"We are frustrated with the system that paints everything a man does as harassment."
Not so just a short drive south, where neither #MeToo nor the decades of struggle that laid its foundation in the United States have taken root, and where entire families of women toil in a sex industry aimed at clients from the US. It's one of the harsh realities of #MeToo that border cities provide an escape hatch for some of the very men the movement sought to enlighten about the treatment of women. The men may be hearing the message, but it's easier to ignore it down here.
"It's just too risky to deal with American women in a system that's increasingly becoming hostile towards men who only want intimacy with a woman," Hookerfucker1 said. "I keep going back because TJ is a literal fantasy land for males. Where else can you pick and choose from 100s of beautiful girls to have sex with?"
Sex workers are feeling the effects of the #MeToo backlash from angry American men as the workers encounter US customers who are bitter that their gender no longer gives them unchallenged dominion over women back home.
"They say they're more free here than over there," a 24-year-old sex worker named Laura said of her American "friends," the term most sex workers here use to refer to clients. "They say that just by looking at a woman, you can get sued. They call it harassment," she added, prompting a hard eyeroll from her mother, Gina, 55, sitting beside her in a clinic run by AIDS researchers from the University of California, San Diego. (The sex workers in this story asked to be identified by first name and age only to protect their identities and the identities of their children.)
Here in Mexico, men are free to use their money and privilege any way they choose, the women said. "They know we have no one to take care of us. They have the money and the power," Monica, who is Laura's 20-year-old niece, said with a shrug. "They tell us that's what we're here for, that we're whores, that they'll treat us as badly as they want to."
"They have all the money. You can't really fight that," she said.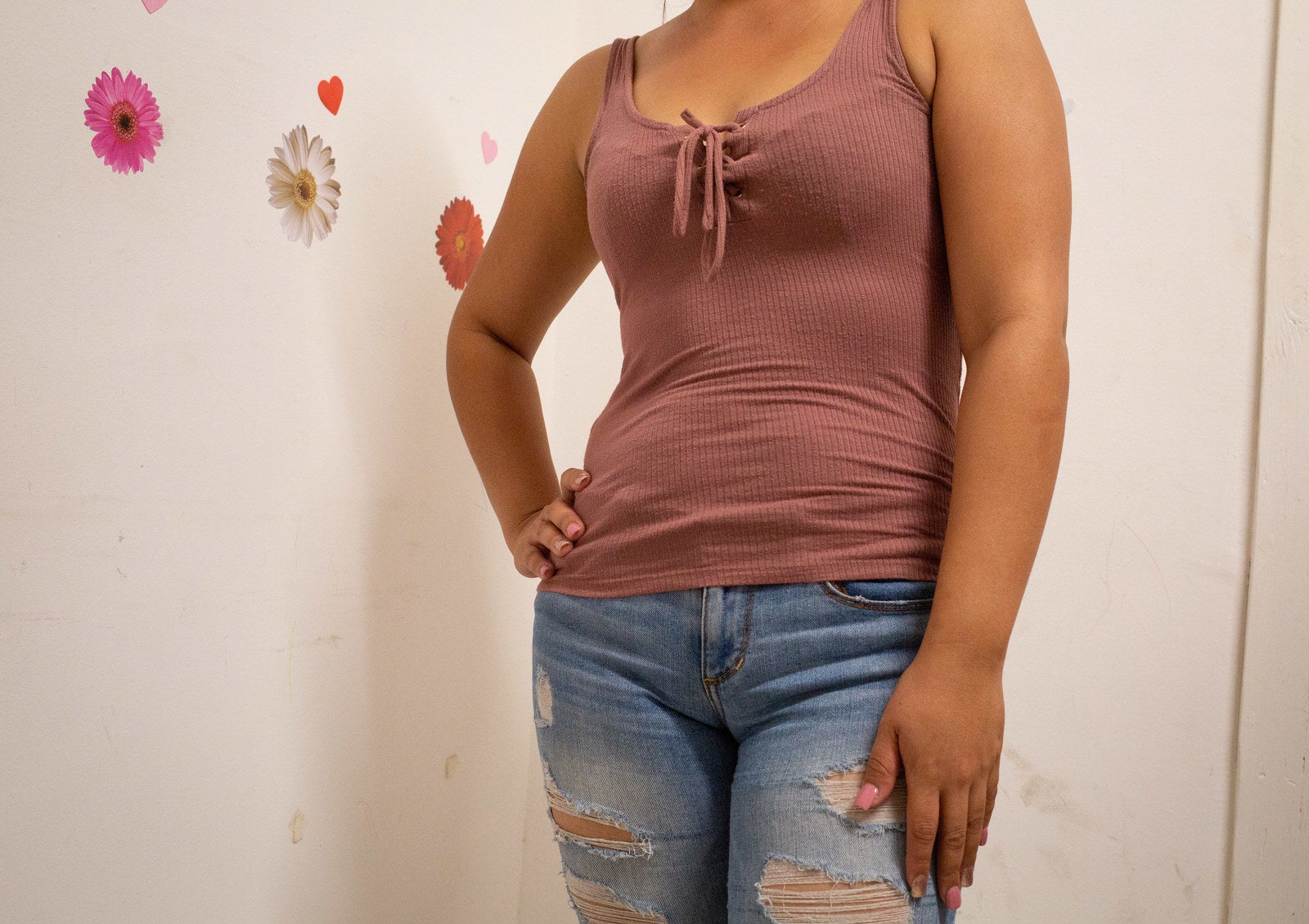 For more than a century, the US–Mexico border has been associated with the search for cheap, easy vice by Americans, so much so that in 1920, Mexican Consulate official Alfonso Pesqueira lamented that whole towns along the border had begun "to look like red-light districts."

By the mid–20th century, communities from Nuevo Laredo to Tijuana had become hubs for sex tourism, drawing tens of thousands of men across the border into specially designated neighborhoods like Zona Norte in Tijuana. In the United States, Tijuana became shorthand for excess and sin, particularly in Hollywood, where the city became a popular backdrop for lurid tales of indulgence, from 1983's Losin' It — a Tom Cruise vehicle about teen boys trying to lose their virginity — to The Hangover Part III three decades later.
With a population of about 2 million, Tijuana is the largest city along the US–Mexico border, and the port of entry just south of San Diego is the world's busiest land border crossing. The sex industry in Tijuana is a multimillion-dollar enterprise that employs thousands. It's become such a major driver of the city's economy that in 2015, city officials considered basing an advertising campaign around the sex industry. Called the Tijuana Coqueta, or Flirty Tijuana, the short-lived proposal would have used "what happens in Vegas stays in Vegas"–style ads to lure back US tourists who'd begun avoiding Tijuana because of the drug war.
Although it was scrapped in the face of public backlash over the glorification of sex work, that officials even considered Tijuana Coqueta is a testament to the industry's importance to the city's economy. Tijuana's red-light district is open for business 24 hours a day, 365 days a year. If you've got a few pesos, or even better, dollars, you can find someone to have sex with.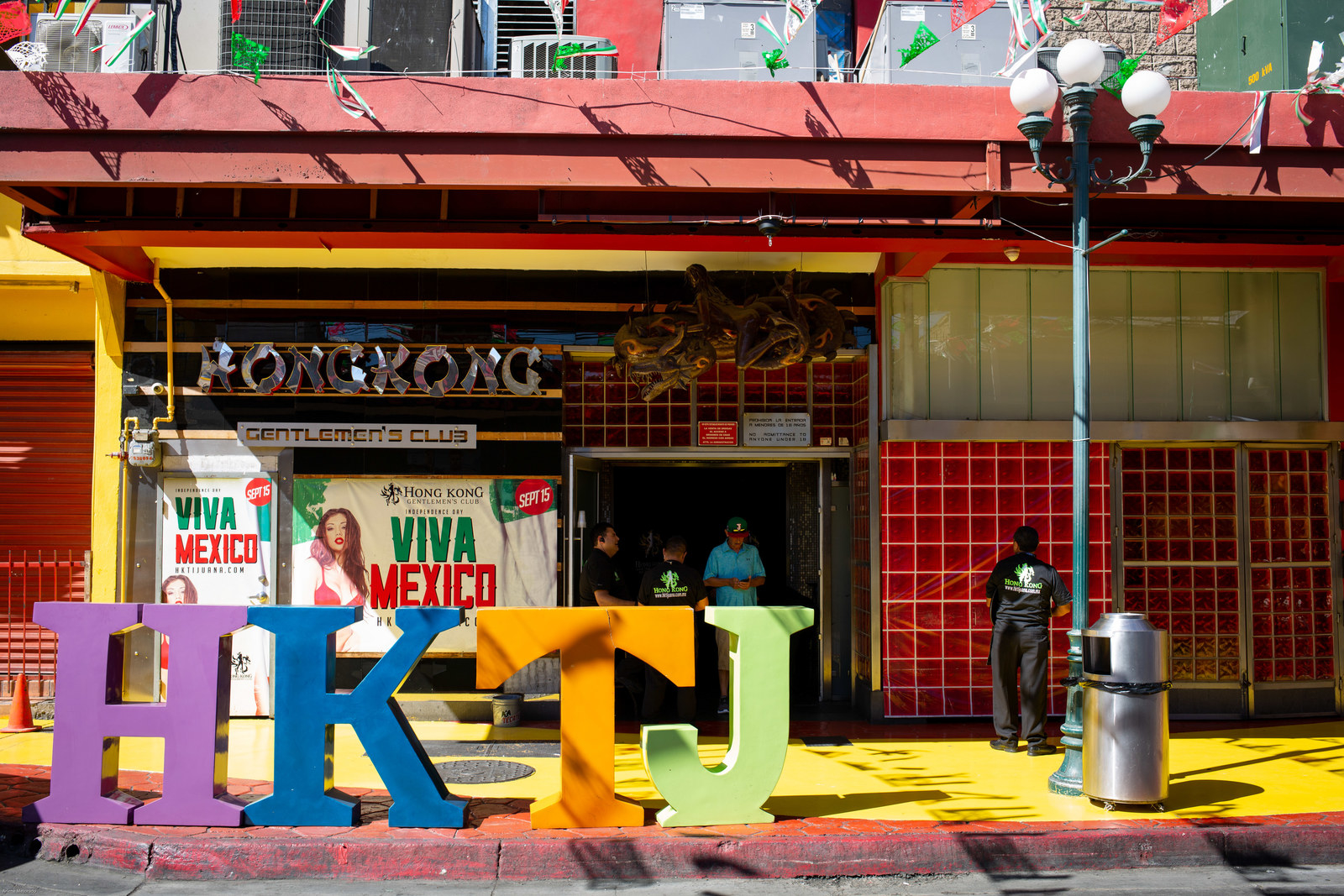 The bars and strip clubs lining Coahuila are like showrooms, where the sex workers lounge idly along the bar, waiting for customers. Many bars employ small armies of men to aggressively sell clients on the women working there, like used-car salespeople approaching their monthly quota deadline. Virtually all of the nearly two dozen sex workers interviewed for this story said they deal exclusively with US clients or that US clients make up 60–80% of their business. And the men aren't coming from just San Diego and Southern California: Several sex workers said they had regular clients flying in from as far away as Chicago and New Jersey.
With all the money coming into the neighborhood, sex workers should in theory be able to lift themselves up economically. In reality, most of the money "passes them by," said Alicia Vera, who runs UCSD's long-term study of sex workers in Tijuana. Between payments to the bars and clubs, security guards, and hotels, a significant portion of sex workers' income is gone before they make it into a room. Add on the cost of transportation, health care, and perhaps maintaining a drug habit, and most sex workers are barely surviving.
"Nothing is done for free. So I don't see much of a benefit in terms of quality of life to have more access to American clients, because the money ends up with someone else," she said.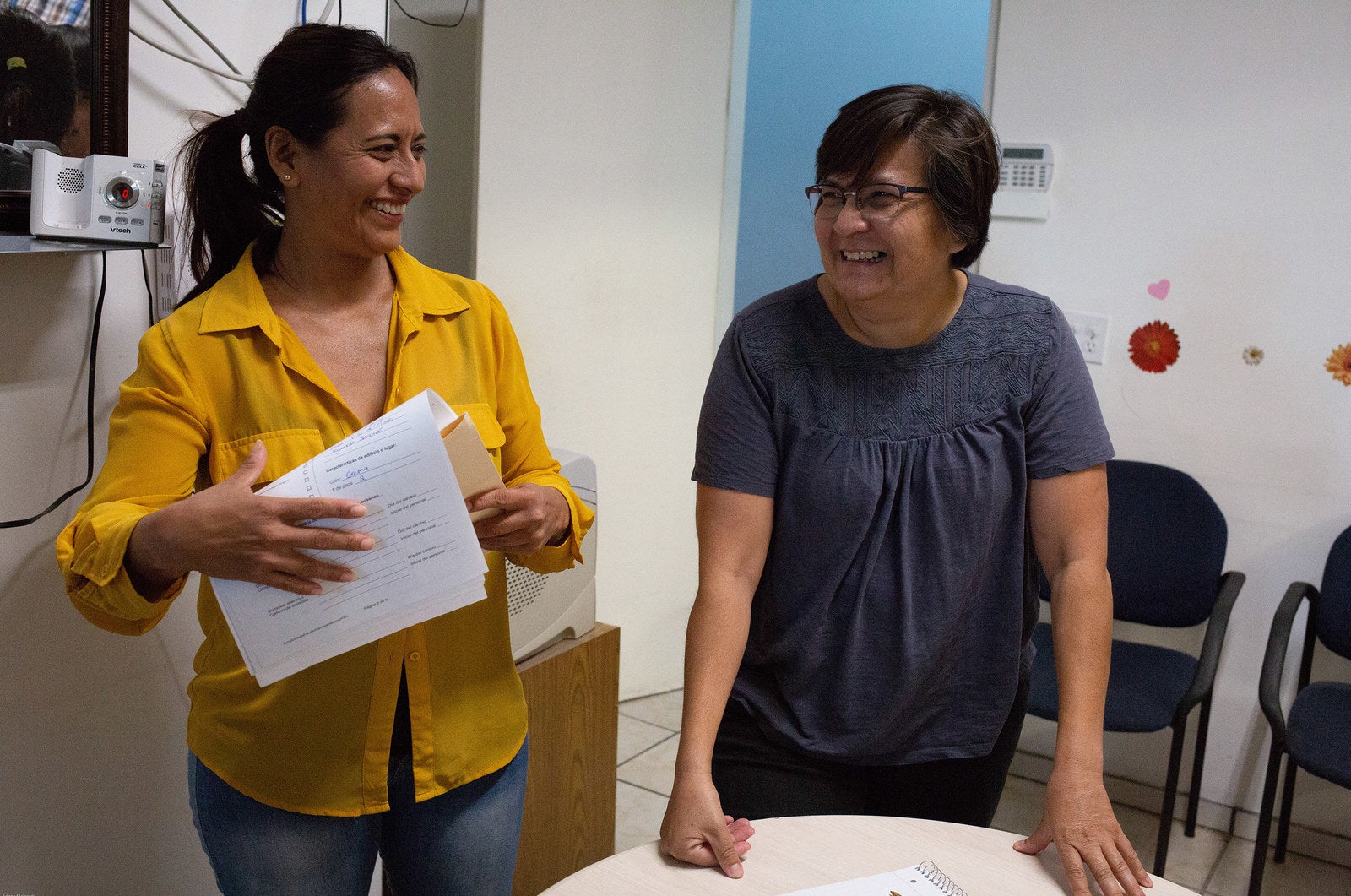 There are no hard numbers of how many women are sex workers in Tijuana. A 2013 National Institutes of Health study estimated that at least 9,000 women worked in the industry, and that number has almost certainly grown as more women have turned to it to become self-sufficient and provide for their families.
All the sex workers who spoke with BuzzFeed News said they are routinely beaten, choked, and spit on by clients. But they rarely call the cops on clients. Police know that the men are fueling the city's economy, and police are especially reluctant to arrest US men who might take their dollars home and never return.
All the sex workers who spoke with BuzzFeed News said they are routinely beaten, choked, and spit on by clients.
"He's an American, so they won't arrest him," another sex worker named Laura, who's 31, said of the US client she knows as El Negro, who moved to Tijuana from Miami a year ago. El Negro had been one of her mother Patricia's regular clients for years, and he promised to help both mother and daughter get off the streets. He claimed he was a veteran and promised that his disability checks would soon begin arriving.
The checks never came, but the abuse did. "He always says, 'You stupid Mexican, you Mexican bitch,'" said Patricia, 49, adding that if she refuses to give him some of her meager earnings, he chokes and beats her. "Mom is his Casino Grande," Laura said acidly.
His fits of anger aren't just reserved for Patricia. Laura said he also beats up her 8-year-old brother, who has a neurological disorder that affects his speech. "He hits him the head. He bullies him because he can't talk well," Laura said.
After a century of existence, Tijuana's red-light district has given rise to sex work as a family business of sorts. UCSD researchers have identified dozens of multigenerational sex-worker families in the city, including many in which not only a mother and daughter are in the industry, but grandmothers and even great-grandmothers. In fact, Laura and Patricia cut their interview short because they had to get to work. Patricia's other daughter, in her twenties, couldn't take part in the interview because the bar where she's a sex worker wouldn't let her leave.
Most of Tijuana's sex workers grew up in Zona Norte or one of the city's other poor neighborhoods. Some are brought to Tijuana by pimps from Tlaxcala, a small state in central Mexico notorious for sex traffickers. In many cases, multiple people in a family will band together, scheduling their work around each other's childcare needs.
"These areas are associated with doing whatever you want, and getting away with it."
#MeToo hasn't empowered them.
"These areas are associated with doing whatever you want, and getting away with it," UCSD's Vera said, which plays into the sense of entitlement that many US customers coming to Mexico already have and expect. While sex work may be legal in Tijuana, sex workers are still treated as second-class citizens.
There are dozens of websites, subreddits, and forums dedicated to the subject of paying for sex in Tijuana, and they read more like guides to big-game hunting than meeting women. Women become "targets" to be observed, stalked, and bagged, with an eye toward quality and getting a good price — down to using coupons and VIP cards for discounts.
Sit at the corner of Coahuila and Avenida Niños Héroes on any given night, and you can witness the parade of US men on the hunt, from the gangs of rowdy college-age teens and twentysomethings pushing through the crowds to men at the upper boundaries of middle age, who walk with the confidence of experience as they clutch the hands of bored-looking young women.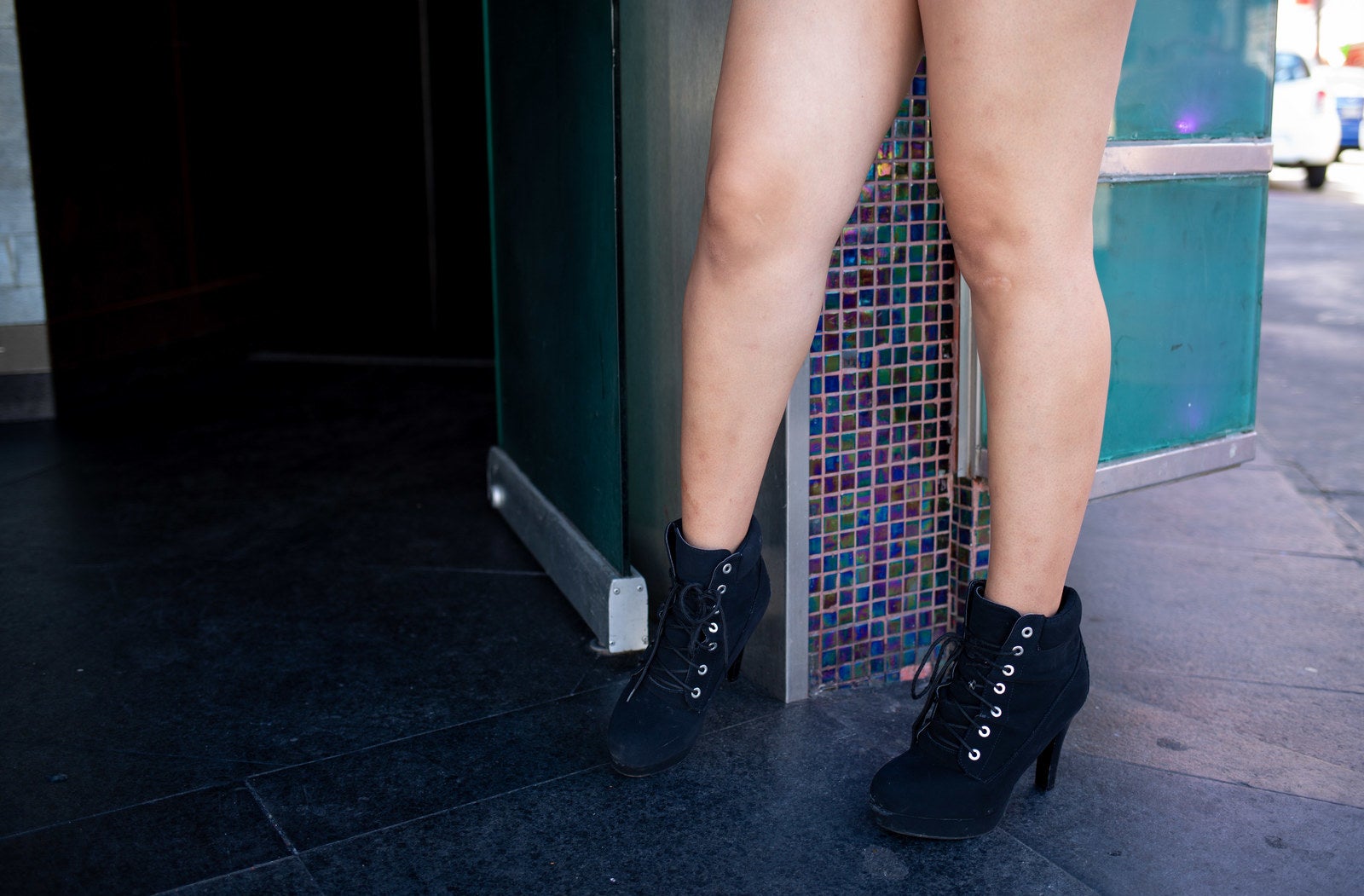 The so-called upscale clubs like Hong Kong are in hotels, which provide hourly and day-rate rooms for patrons. Other bars and smaller clubs have relationships with nearby hotels, where sex workers can take their customers — in exchange for a fee to the bar.
The "standing girls" of Tijuana, known locally as the Paraditas, line the walls of Coahuila and surrounding alleyways, waiting for one of the many male shoppers to pick them up. The area has even become popular with tourists who aren't looking for sex, complete with a taco stand made famous by Anthony Bourdain.
"Fuck this shit. Take me to TJ!"
Hookerfucker1 said he is "absolutely certain" the gender dynamics north of the border are causing more guys to visit Tijuana for sex, even though there's no way to count them. "We are frustrated with the system that paints everything a man does as harassment," he said.
Another redditor, who calls himself Tapcofucked and shares Tijuana advice with fellow "red pilled" men online, agreed. "I think it is a large motivating factor for guys," said the 48-year-old, who became a regular visitor to Tijuana after his divorce a year ago. "I've heard more and more from guy friends who basically say, 'Fuck this shit. Take me to TJ!'"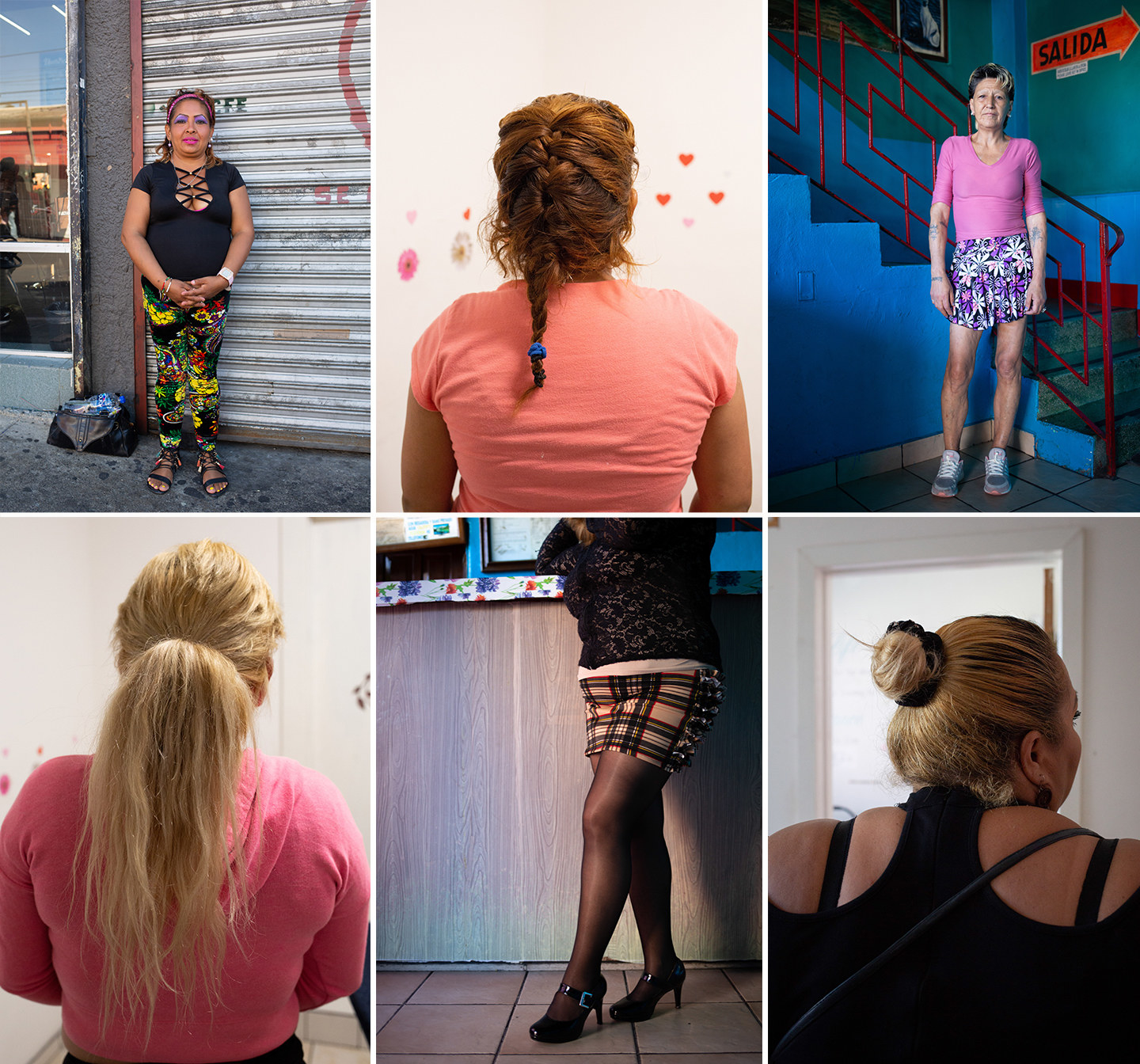 For women working in the industry, there are few resources available if clients abuse them. Police almost never take rape allegations by sex workers seriously, and many citizens of Tijuana openly harass them on the street.
"People beat you. They humiliate you. You have to take a lot of crap," Patricia said.
That social isolation led a small group of sex workers to band together in an effort to protect themselves and exert some political muscle. Known as the Magdalenas, since the early 1990s they have provided some protection for each other, particularly from police abuse.
"We have a lot of solidarity," said Adriana, 35, who along with her sister Xiamara, 45, is a member of the Magdalenas. The group has regular meetings where sex workers can discuss problems ranging from abusive pimps to police extortion, they said, as well as legal services if sex workers are arrested on the street during the periodic sweeps the city conducts.
Still, the group is small: The sisters estimated that there are currently 60 active members, a drop in the bucket compared to the thousands of women in the industry. That's due in part to the fact that most of the pimps, bars, and clubs are aligned against the Magdalenas.
Laura and Monica fidgeted awkwardly under the UCSD-run clinic's harsh fluorescent lights as the photographer considered how best to shoot them. Before heading out to Coahuila to work for the evening, they'd agreed to be photographed for this story as long as their faces weren't shown.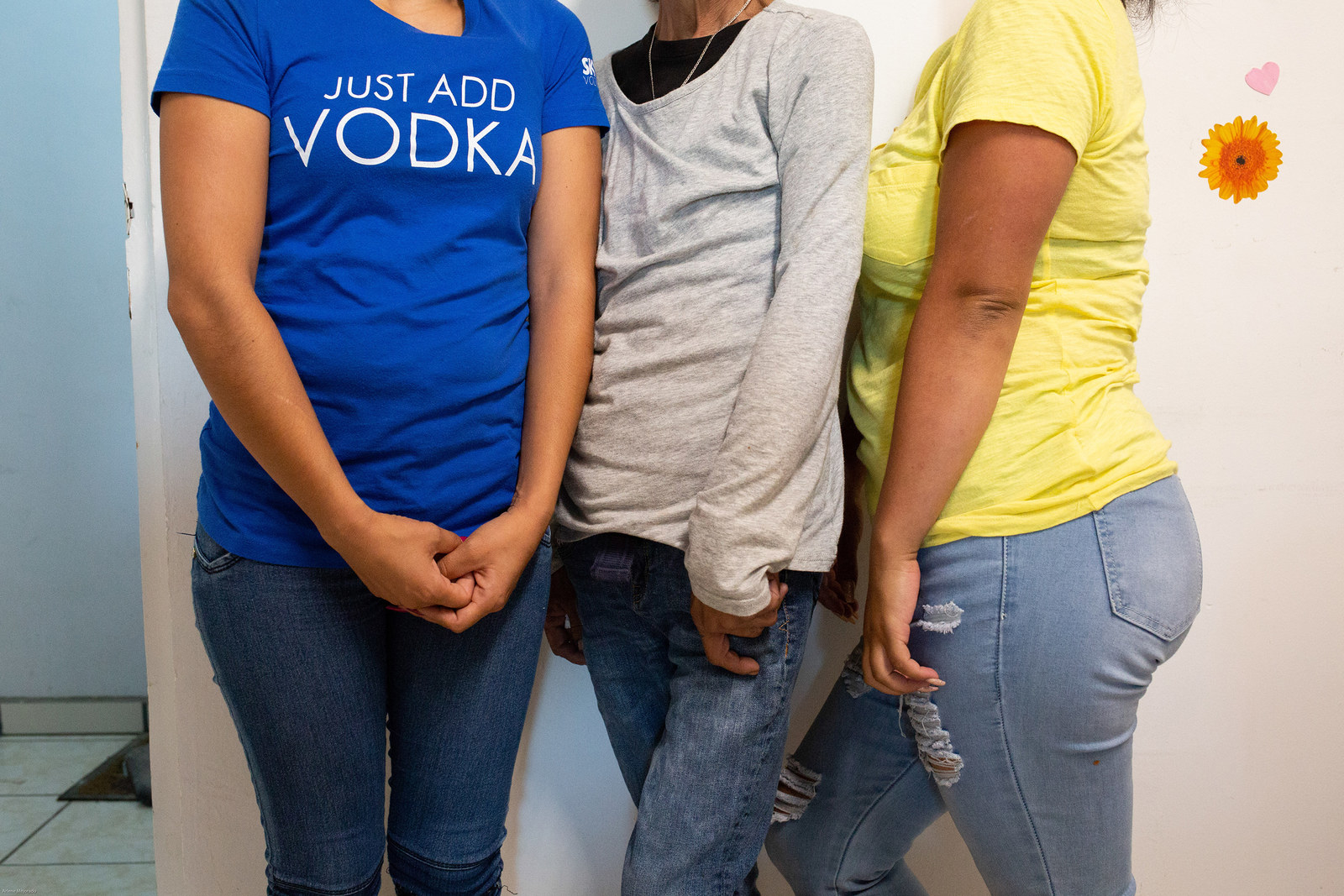 Gina leaned back in her chair and draped a thin arm over the back, watching the younger women with amusement. Like them, she's a sex worker, but she didn't get into it until late in life, after her husband died.
"It's not an easy life, being a prostitute. I'm a mom, and I let them do it," she said. "But I'm worried about them because I'm their mom," she said quietly. "We are taking big risks."
In an instant, the sadness was gone from her face, replaced by a smile, as Monica's daughter, a happy toddler, waddled into the room, still figuring out how to walk.
Laura and Monica had finally agreed on a pose: They would show us how they stand for work. Developed by sex workers over decades and passed down from generation to generation, it's a skill that's harder than it sounds.
Slowly they transformed into Paraditas. Right shoulders leaned ever so casually against the wall. Their hips cocked upward, just enough to emphasize their assets. Chests thrust forward as their left hands came to rest on their hips. Their eyes slowly surveyed the suddenly silent room, their faces masks of indifference and desire.
Gina broke the spell with a loud clap of her hands, laughing as she pulled Monica's toddler closer. She turned the small child to face the posing women so her mother could "show [her] how to stand like a Paradita." ●

A year after #MeToo became a household term, BuzzFeed News is bringing you stories about how far we've come, who's been left out, and where we go from here.

Read more here

.