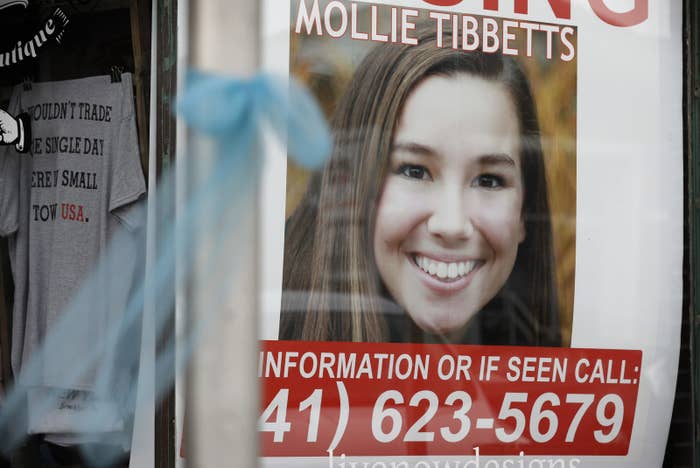 Family members and friends of Mollie Tibbetts are pushing back against President Trump and his allies after they seized on the young Iowa student's killing as evidence that the US is suffering the consequences of lax immigration laws.

Tibbetts, 20, disappeared more than a month ago and the case remained unsolved until this week, when on Tuesday investigators arrested 24-year-old Cristhian Bahena Rivera. Prosecutors have charged Rivera with first-degree murder, and US Immigration and Customs Enforcement said he had immigrated illegally from Mexico.
Within hours of the arrest, President Trump — who has made immigration a cornerstone of his presidency — appeared at a rally in Charleston, West Virginia, and pointed to the case as evidence that US "immigration laws are such a disgrace."
"You heard about today with the illegal alien coming in very sadly from Mexico," Trump said. "And you saw what happened to that incredible, beautiful young woman. Shoulda never happened. Illegally in our country. We've had huge impact but the laws are so bad."
Trump echoed those comments in a video he tweeted Wednesday, saying that the case is evidence that "we need the wall, we need our immigration laws changed, we need our border laws changed."
"We have tremendous crime trying to come through the borders," Trump continued. "We have the worst laws anywhere in the world."
The White House also tweeted about the case Wednesday and shared a video featuring other people who apparently suffered similar crimes.
But after comments by Trump and his allies, members of Tibbetts's family spoke out against the politicization of the case. On Tuesday, Samantha Lucas, who described herself as a member of Tibbetts's family, tweeted that "we are not so fucking small-minded that we generalize a whole population based on some bad individuals." The comment was in response to a tweet about Tibbetts from Candace Owens, the director of communications for the pro-Trump Turning Point USA.
"Now stop being a fucking snake and using my cousins death as propaganda," Lucas continued. "Take her name out of your mouth."
By Wednesday evening, Lucas's tweet had been shared more than 60,000 times.
Lucas told BuzzFeed News on Wednesday that while she and Tibbetts weren't close, "I know enough about Mollie to know her political standings and that she would NOT want this to be used as fuel against undocumented immigrants."
Lucas made similar comments on Twitter, saying that "Mollie's death is not political propaganda to bring up your 'build the wall' bullshit" and that "we don't want the discourse around Mollie's death to be a political statement."
Other friends and family members also pushed back against those politicizing the killing. Tibbetts's aunt Billie Jo Calderwood wrote on Facebook Tuesday "please remember, Evil comes in EVERY color."
"Our family has been blessed to be surrounded by love, friendship and support throughout this entire ordeal by friends from all different nations and races," Calderwood added.
Several others who said they knew Tibbetts also tweeted their opposition to the case being used as a political football.
The comments came as several politicians and commentators on the right echoed Trump's remarks. Iowa Gov. Kim Reynolds wrote that the killing was the result of a "broken immigration system" that "allowed a predator like this to live in our community."
Kelli Ward, a Republican Senate candidate in Arizona, also tweeted about the case, using the issue to push for construction of a wall on the southern border and blaming Sens. Jeff Flake and John McCain for actions that "contribute to these senseless deaths."
Republican Sen. Tom Cotton of Arkansas, tweeted that "Mollie would be alive if our government had taken immigration enforcement seriously years ago."
Underlying many of these comments is the idea — often pushed by Trump — that immigrants are responsible for large amounts of crime. However, in 2015 researchers found "little support for the enduring proposition that increases in immigration are associated with increases in crime." Earlier this year, another study found "that undocumented immigration does not increase violence," while the libertarian-leaning Cato Institute reported that "criminal conviction and arrest rates for immigrants were well below those of native-born Americans."
However, the immigration status of Rivera, the accused killer, became increasingly unclear Wednesday. Though Rivera was described as an undocumented immigrant Tuesday, his attorney said that he was actually in the US legally.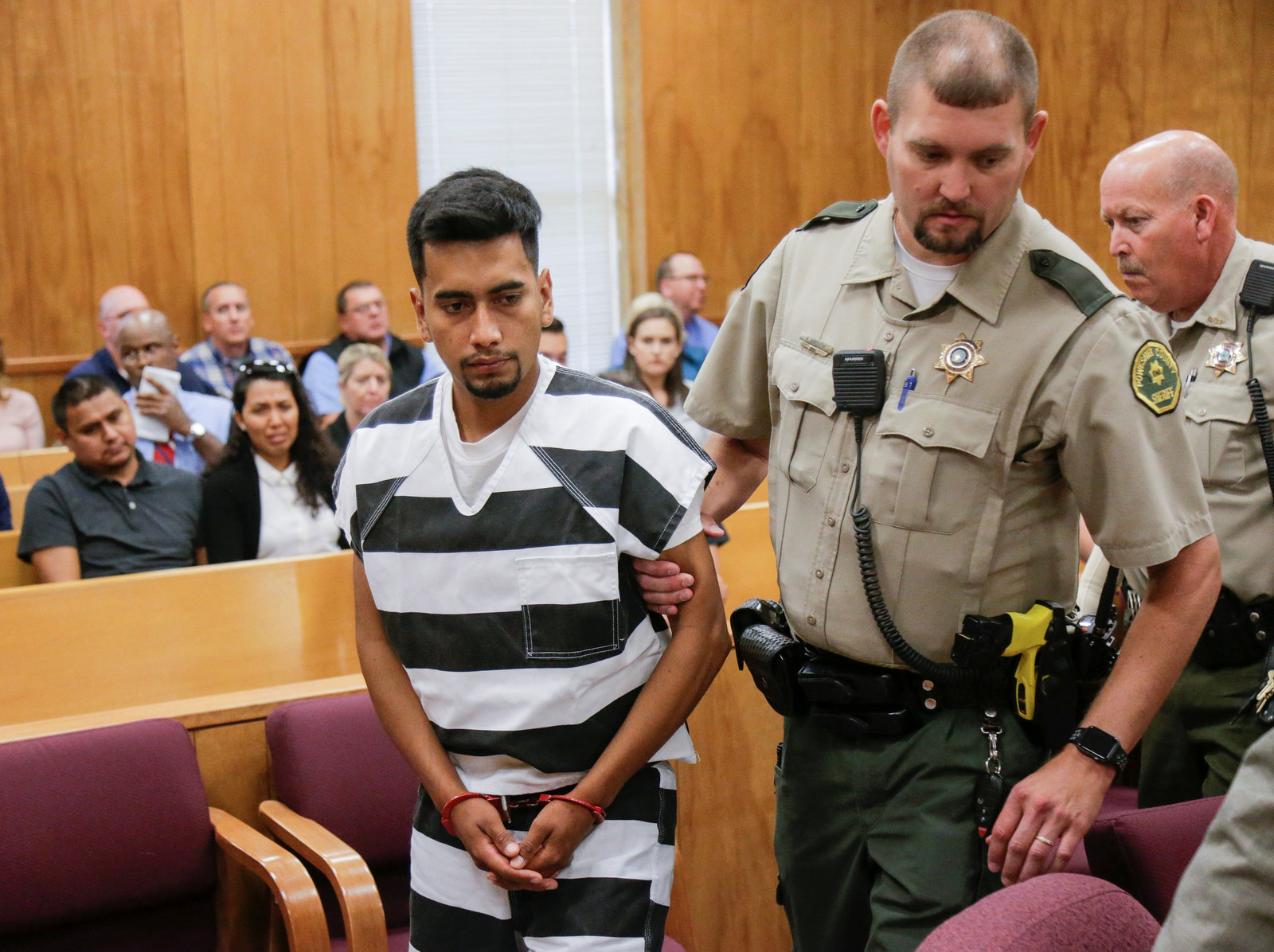 "The Government knows [Cristhian Bahena Rivera] has legal status," lawyer Allan M. Richards wrote in a court filing. "Cristhian has complied with his documented status since arriving in the U.S.A. as a minor."
When pressed on the claim during an interview with BuzzFeed News, Richards could not back up his claim and said that "when we talk about documentation, that's all subject to interpretation."
But despite the confusion over Rivera's immigration status, many observers flocked to the internet to connect the case with political issues surrounding immigration. Lucas's tweets, for example, were followed by a long line of political responses, with people saying the incident was "a political hot potato" and arguing "we simply want a proper vetting system to keep the true animals out."
On Facebook, an image that included Tibbetts's face encouraged voters to "remember all the murdered Americans, and the illegal aliens that the Democrats care about more than they want to protect you." The image was posted by multiple high-profile accounts and shared more than 100,000 times.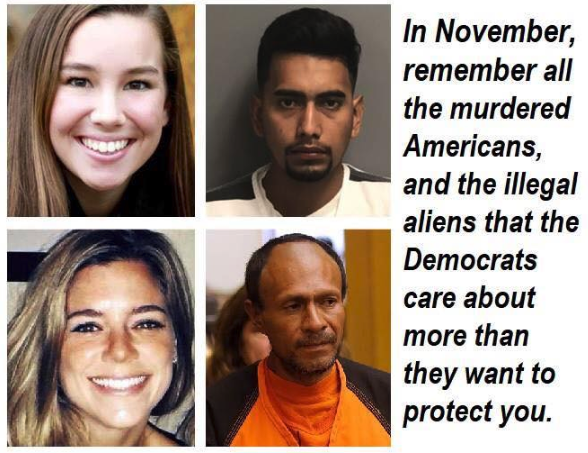 And on Twitter, scores of tweets connected the woman's death to the immigration issues that have defined Trump's rise to the presidency.
Meanwhile, Tibbetts's family members continued to ask that they be allowed to grieve without being thrust into a political fight. In a Facebook post Friday, Calderwood asked for photos of her niece for a memorial video, but prefaced the comment with a warning: "This post is NOT an invitation to post your political beliefs."
Lucas also repeatedly took to Twitter to say that "we should be able to grieve without politics."
"I have my political opinions but that's not why i said any of this," Lucas added. "I only said this because I want all family members to be able to grieve in peace."
CORRECTION
Candace Owens works for Turning Point USA. A previous version of this post misstated the organization's name.