The lawyer for the man charged with killing University of Iowa student Mollie Tibbetts sparked confusion Wednesday when he claimed in a court filing that his client was in the United States legally, contradicting what the government officials said the day before.
"The Government knows [Cristhian Bahena Rivera] has legal status," lawyer Allan M. Richards wrote in a court filing. "Cristhian has complied with his documented status since arriving in the U.S.A. as a minor."
But Richards was unable to back up the claim to BuzzFeed News in an interview, repeatedly refusing to directly answer what his client's immigration status is.
"My client has bigger problems than his immigration status," Richards said. "When we talk about documentation, that's all subject to interpretation."
On Tuesday, US Immigration and Customs Enforcement spokesperson Shawn Neudauer said Rivera, 24, was "an illegal alien from Mexico."
And on Wednesday, US Citizenship and Immigration Services, which oversees programs like Deferred Action for Childhood Arrivals (DACA) and work permits, told BuzzFeed News, "A search of records by USCIS revealed Rivera did not make any DACA requests nor were any grants given. We have found no record in our systems indicating he has any lawful immigration status."
A USCIS official said that their "immigration systems have no record of Rivera" — and that includes any work authorization documents.
President Donald Trump has made Rivera's immigration status a political issue, saying it justifies his hard-line stance on immigration.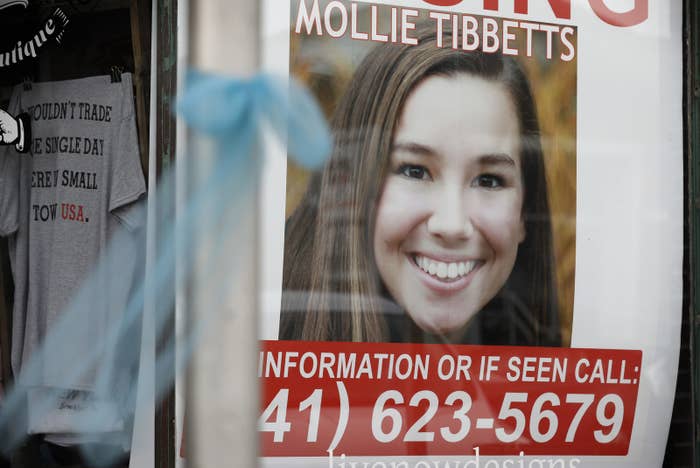 Much of Wednesday's confusion came after Craig Lang, a co-owner of the dairy that employed Rivera, Yarrabee Farms in Brooklyn, Iowa, initially said Rivera's immigration status was confirmed by an E-Verify electronic immigration status check that is run by the Department of Homeland Security, AP reported.
But later Wednesday, Dane Lang, the co-owner of the dairy, said in a news conference that initial statement was wrong.
They said Rivera gave them a different name when he applied for work.
"In this case, the individual did provide a state-issued photo ID and a social security card. These items are required for us to complete an I-9, which is a federal document," he said, adding they ran it through the Social Security Administration's number verification service.
"The information came back verified," he said, "that means that the exact name birthday and exact SSN were all cross-referenced."
"What we learned in the last 24 hours was that our employee was not who he said he was. And just in the last four hours, we have come to learn that the Social Security Administration employment verification service is not the same as E-Verify," he said. "Our family member who handles the verification process believed the systems were the same. They are not the same systems and we apologize for any confusion this caused with our earlier statement.
Richards, Rivera's lawyer, added, "Rivera diligently filed tax returns legally with the IRS."
However, Dane Lang told reporters Wednesday that the farm provided Rivera tax documents at the residence and under the name Rivera had given them.
Lang declined to give the name Rivera went by at his place of employment, citing the investigation, but said that Yarabee Farms knew him as "not Cristhian."