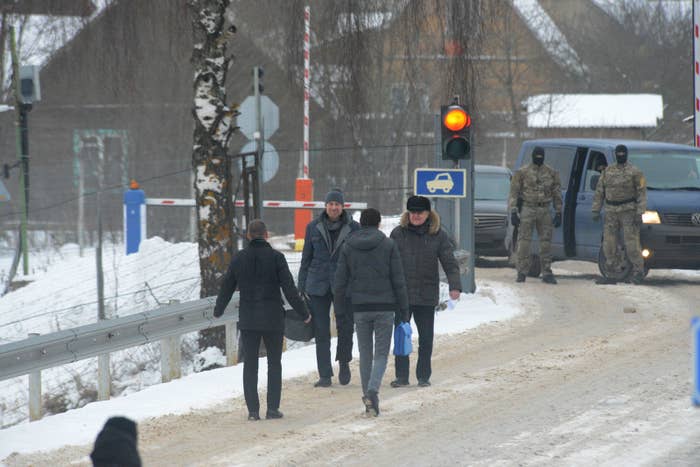 Artem Zinchenko always looked up to his great-grandfather. He had served in a pair of Soviet units during World War II, so when Russian military intelligence approached Zinchenko, he was more than willing to listen.
Zinchenko was arrested by the Estonian Internal Security Service, known by its Estonian acronym as KAPO, on Jan. 9, 2016, and sentenced to five years in prison that May for spying on Estonia and its NATO allies. On Saturday, he managed to leave prison years ahead of schedule, as part of a prisoner swap between Estonia and Russia.
In a country that has long been a target for Russia's espionage, Zinchenko was the 10th convicted spy in 9 years and the first among them who had been recruited by the GRU, Russia's military intelligence service. His case illustrates how Russian military intelligence relies on family traditions and uses the vast number of former Soviet military personnel still living in or connected with former Soviet countries as a recruiting pool for new spies.
According to the state prosecutor's office, Zinchenko was recruited in 2009 and began spying in Estonia in 2013. His main task was gathering intelligence about the country's military and other critical infrastructure. He also provided information to Russia about the military equipment and movement of NATO troops in the country. Much of the case against Zinchenko is still classified. What little of the verdict against him remains unredacted describes only the sentence and a list of evidence — two laptops, four mobile phones, an external hard drive, and a paper notebook — to be returned to Zinchenko.
The GRU decided to recruit Zinchenko despite his lack of military service or training. "His recruiters had all the right cards to play," Aleksander Toots, the deputy head of KAPO, said in an interview with BuzzFeed News. "His father Igor had served in the army, his grandfather Albert had served in the army and his great-grandfather Grigori worked in the military counterintelligence unit Smersh during World War II."
According to Toots, Zinchenko was especially inspired by his great-grandfather, Grigori Gutnikov. "That helped him develop a romantic feeling about being a spy and that the fatherland needed him," he said.
Zinchenko's tale is a prime example of how Russian spy recruiters operate, Toots said. "They find young people who can be easily manipulated with either family ties or the general notion of becoming a spy like the legendary Stierlitz from Soviet-time spy movies."
Grigori Gutnikov joined the Soviet army in 1936 as a driver, according to archived documents seen by BuzzFeed News. Two years later he was accepted to the NKVD, the secret police predecessor to the KGB. During the war, Gutnikov served in an elite unit inside the NKVD, including in 1942 during the Battle of Stalingrad.
Gutnikov later joined Smersh, the military counterintelligence unit, that spun off from the NKVD. "Their main task was to detect enemy spies, but often they operated as a secret police under the cover of counterintelligence," explained historian Meelis Saueauk, whose research focuses on military and intelligence history. "Of course they were known for violence. They had long experience of getting the needed statement out of suspects by using 'physical means of influence,'" he added.
After the war Gutnikov was well decorated: He received the Order of the Red Star for the defense of Stalingrad, an award for the conquering of Berlin, and a third for winning the Great Patriotic War — Russia's name for World War II. Soviet propaganda later used Smersh agents in numerous movies where they were depicted as outmaneuvering the German spies.
"I have seen that trend reemerge during recent years, when several new TV series and movies about heroic Smersh agents have been published in Russia," said Saueauk.
Zinchenko's family first settled in Estonia in 1966, when his grandfather Albert — also a Soviet Army officer — was stationed to work there. Albert, who was put in charge of a repairs and recovery battalion, and his wife, Tamara, were given an apartment in 1967 in a newly built residential area of the capital city, Tallinn. Even though he later also served in other countries, like Vietnam and East Germany, Estonia became home.
By the time the Soviet Union collapsed in 1991, Albert Zinchenko had already retired from the army at the rank of podpolkovnik — equal to the US rank of a lieutenant colonel. Like roughly 15,000 other retired officers living in Estonia and thousands more living in other countries outside of Russia, he was given the chance to apply for a permanent residency permit in Estonia. The Zinchenkos grabbed the chance.
Artem Zinchenko, just 5 years old at the time, lived in Russia with his parents. His father Igor was making a career in the army, ending up as the head of a tank factory in the far eastern town of Ussuryisk. (He retired in 2006 after an investigation by the Russian military's special prosecutor's office.)
According to several previous and current neighbors, Artem began visiting his grandparents in Estonia when he was young, spending his summers there. Artem was especially close with his grandfather, according to Ilse Mikko, a neighbor of his, and liked to stay in the family dacha by the sea. "He really liked to be here in Estonia. He didn't want to stay in Russia," said another neighbor.
By the time the GRU recruited Artem, his father had retired and his grandfather had died.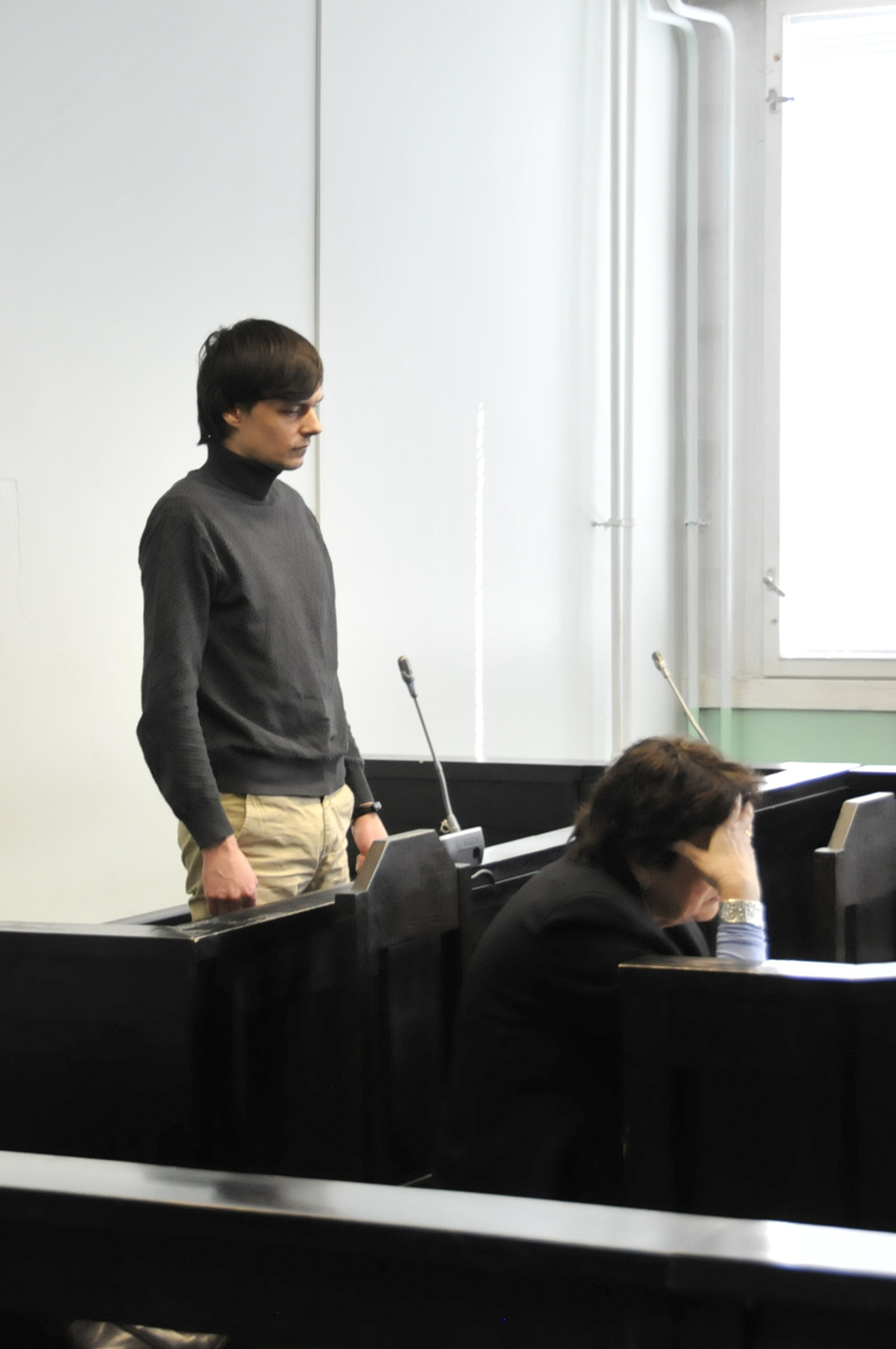 "He had never had a personal relationship with the army, but he was given the opportunity to continue the family's [military] tradition," Toots, the deputy KAPO chief, said. "At the age of 22 one might not yet know what to do in his life. Such people are comfortable and cheap to recruit."
Toots acknowledged that Estonia wasn't Zinchenko's first target but wouldn't reveal the countries where Zinchenko first operated. Shortly before receiving his first orders from the GRU, Zinchenko applied for a residency permit in Estonia to run a business, which was granted.
Together with a partner he started a company, Dana Investment, named after his wife Dana, and started designing and producing baby strollers. (His business partner Anton Mihhailov declined to talk to BuzzFeed News.) Though a real business, it also provided Zinchenko a solid cover for his intelligence operations. Since it was oriented toward the Russian market, he had a valid reason to travel frequently between Tallinn and St. Petersburg in Russia — visa-free, thanks to his residency permit.
After Zinchenko was convicted, his father Igor took over the baby stroller business. When approached for a comment, he declined to speak with a journalist.
The man who bought Zinchenko his freedom from an Estonian prison was an Estonian businessman named Raivo Susi. Susi was arrested in Moscow's Sheremetyevo Airport on Feb. 10, 2016, when he was on the way to an unspecified country in central Asia. He was charged with espionage and last December sentenced to 12 years in prison. There is little public information about the businessman, but he was involved in several aviation companies. After Susi's arrest, KAPO declined to comment regarding Susi's alleged relationship with the service.
Zinchenko's story is one that's likely to play out again in Estonia, so long as there are young men who believe that helping Russia can be their path to glory. "These people develop the idea that they are the chosen ones to receive such an offer," he said. "But their exercise is usually weak and sooner or later they'll get caught. Then the romantic idea of being a spy vanishes."