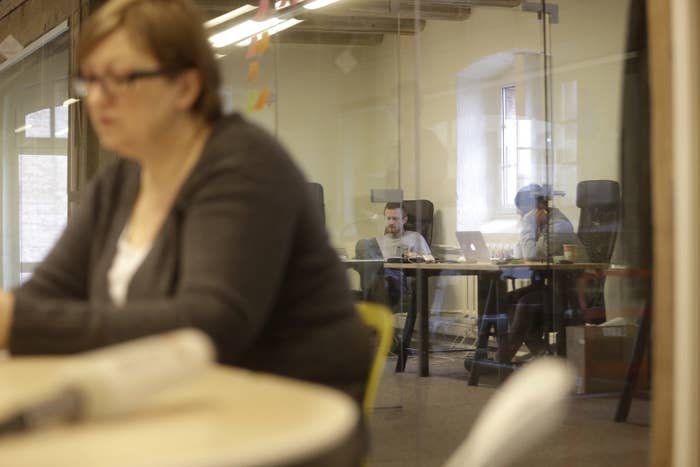 The editor-in-chief of one of the few independent Russian-language outlets resigned from his role Friday, the most high-profile person to have stepped down due to a sexual harassment allegation in Russia.
Ivan Kolpakov was, until his resignation, editor-in-chief at Meduza, which was founded by Russian journalists four years ago after they were squeezed out by Kremlin-friendly takeovers at their previous outlets. It is based in Latvia and has become one of the leading publications willing to challenge the Kremlin's version of events, including publishing reports on the attempted assassination of Sergei Skripal in the United Kingdom. (Meduza has a reporting partnership with BuzzFeed News.)
The outlet has also been one of the few in Russia to cover #MeToo in the country, last year reporting on a group of journalists' harassment claims against Leonid Slutsky, a powerful member of the Russian parliament. Meduza also published a guide on what women should do if they face harassment in the workplace.
That history helped fuel the storm around the outlet's handling of allegations that Kolpakov had groped the wife of a colleague at a party in October — telling her, according to Meduza, "You're the only one I can get away with harassing."
The woman's husband came forward two days after the incident, according to Meduza's telling of the incident posted on Facebook and in an article in English, and Kolpakov offered to be suspended while an investigation took place. Two weeks later, Meduza said that its board of directors concluded that there was no reason to believe the incident hadn't happened and condemned Kolpakov — but took no further action against him, determining he'd never harassed anyone before while at Meduza.
In a Facebook post accompanying an announcement of the decision, Meduza CEO Galina Timchenko supported Kolpakov and lashed out at his critics. "Those who look at themselves in the mirror and claim they have not made any mistakes or done anything nasty in their life are either liars or bastards," she wrote.
Following the decision, the employee who brought the complaint stepped down.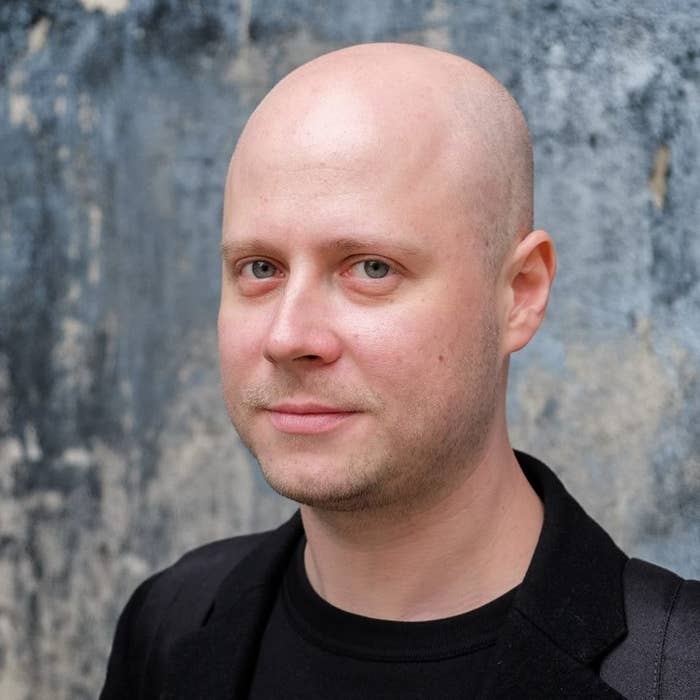 The backlash to the decision came quickly, igniting a passionate conversation on Russian Facebook and Telegram that gave insight into Russian attitudes toward sexual harassment and the #MeToo movement more broadly. Many issued words of support for Kolpakov, arguing that the incident did not constitute harassment or that it should have been dealt with through Kolpakov and the husband fighting it out.
Others criticized Meduza for failing to adequately deal with the matter. Elena Kostyuchenko, a journalist at leading investigative outlet Novaya Gazeta, wrote that the board's choice was "kind of a standard story. Girls are leaving — including from [journalism], to different degrees humiliated, [while] bosses stay. I know exactly only one story when it happened otherwise. That's why we tend to be silent."
The #MeToo movement — and a culture that acknowledges sexual harassment in general — has been slow to catch on inside Russia, including in its liberal circles. There is no law on the books in Russia that bans sexual harassment. In 2008, a judge threw out just the third case where a woman had sued for harassment because, in his view, without it "we would have no children." Earlier this year, President Vladimir Putin's spokesperson compared #MeToo victims to prostitutes.
Amid the storm over Meduza's handling of the incident, Kolpakov wrote on Facebook early Friday that he was stepping down as editor-in-chief, saying, "I leave because I see no other way out" and "because it would be better for Meduza."
"About the so-called incident. I categorically refuse to admit charges of harassment and sexual harassment," he continued. "But I found myself in a situation where it is impossible and senseless to defend myself." Kolpakov had earlier said that he had gotten "very drunk and offended the wife of a Meduza employee."
Neither Kolpakov nor Timchenko immediately responded to BuzzFeed News' requests for comment Friday.
Like the initial decision, Kolpakov's resignation ignited a heated debate.
Anton Karliner, cochair of the Russian Journalists Union, told the Moscow Times that it was "a milestone" for Russian outlets. "Of course this does not solve all of our problems, but the resignation is a good step," he said.
Russian journalist Yevgenia Albats, editor-in-chief of the New Times, called the move an "adult, albeit a painful step," adding that "dignity and justice is more important than efficiency."
"His retirement is a huge loss for Meduza," Sergey Parkhomenko, a prominent Russian journalist and adviser to the Wilson Center, a US think tank, wrote on Facebook. "Until he finds adequate professional use for himself, this will be a huge damage to today's Russian journalism as a whole."

While Kolpakov will no longer be editor-in-chief, his Facebook post seems to leave the door open to some role working with Meduza. "I am still one of the three founders of Meduza. And I will participate as much as I can in its work. But not as a leader," he wrote.
CORRECTION
Sergei Skripal's name was misspelled in an earlier version of this post.