This is Leonid Slutsky, the head of the foreign affairs committee in the Russian parliament's lower house, or the State Duma. And over the last few weeks, he's been at the center of what should be a massive sexual harassment scandal.
Last month, independent TV station Dozhd reported that three women, who wished to remain anonymous, had been groped and otherwise harassed by Slutsky over the years.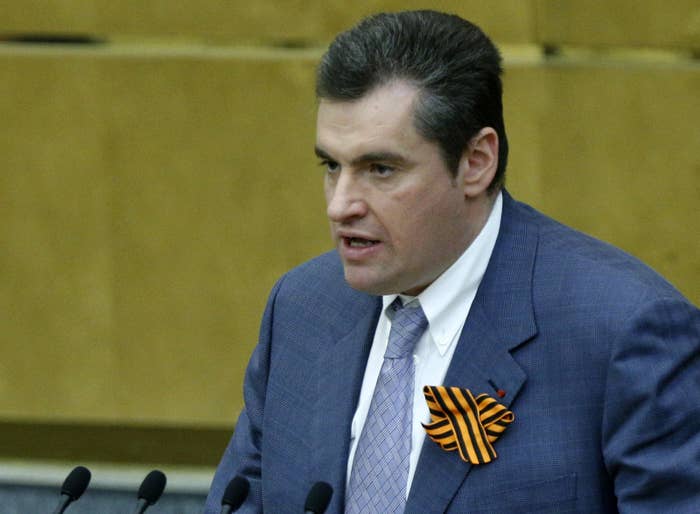 Darya Zhuk, a Dozhd producer, then also claimed that Slutsky had harassed her, attempting to touch and kiss her at the station's studio in 2014.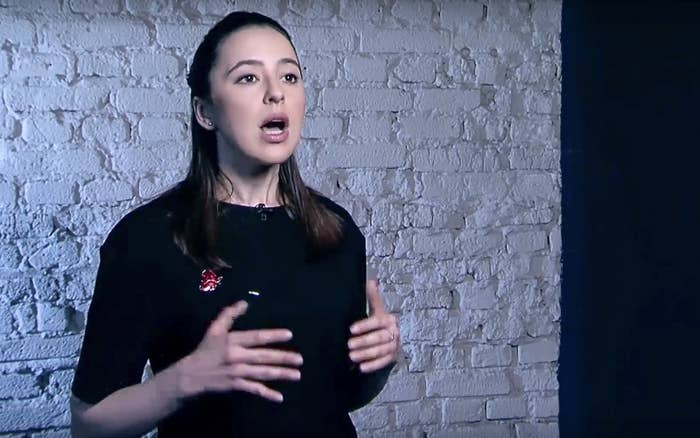 Then on Tuesday, BBC reporter Farida Rustamova dropped a bombshell, revealing that a year ago Slutsky had approached her as well — and she had an audio recording of the encounter.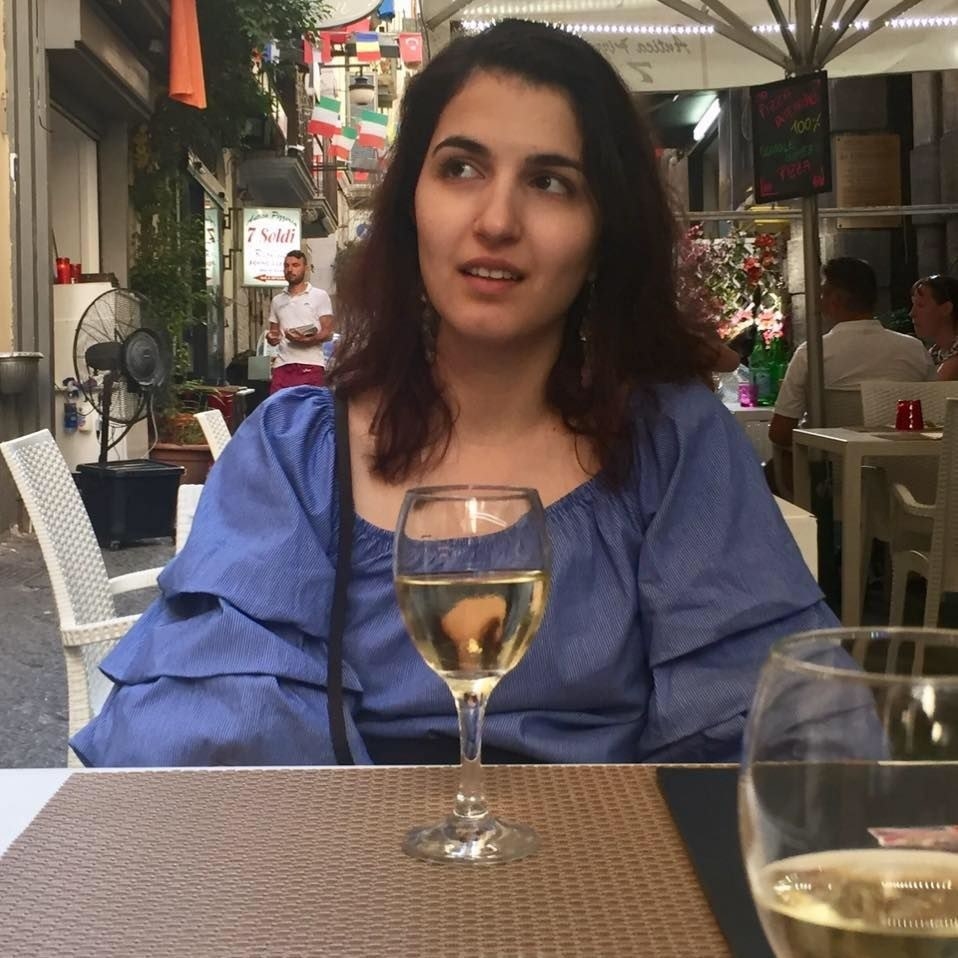 Rustamova — who was one of the women who first spoke to Dozhd anonymously — later posted on Facebook that while nobody had threatened her over the report, she was still concerned, as Slutsky is a powerful member of parliament.
Slutsky has brushed off the claims so far and denied any wrongdoing. When the first accusations emerged, he took to Facebook to say that they were an attempt to "project him as Harvey Weinstein."
In the comments of that post, Slutsky joked that he would need time to find journalists for his friends — including two state-level politicians — to share as well.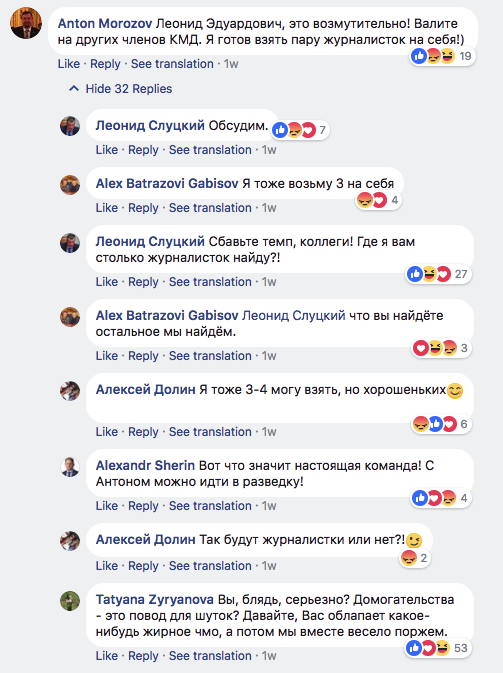 Slutsky, a favorite among the far right globally and a member of the Liberal Democratic Party of Russia, whose leader once told an aide to rape a journalist on live TV, isn't feeling any pressure from his fellow Duma members yet.
Vyacheslav Volodin, the speaker of the Duma, seemed to prove on Wednesday that Slutsky's colleagues have his back. "You think working in the Duma is dangerous? Well, change your job," he reportedly said.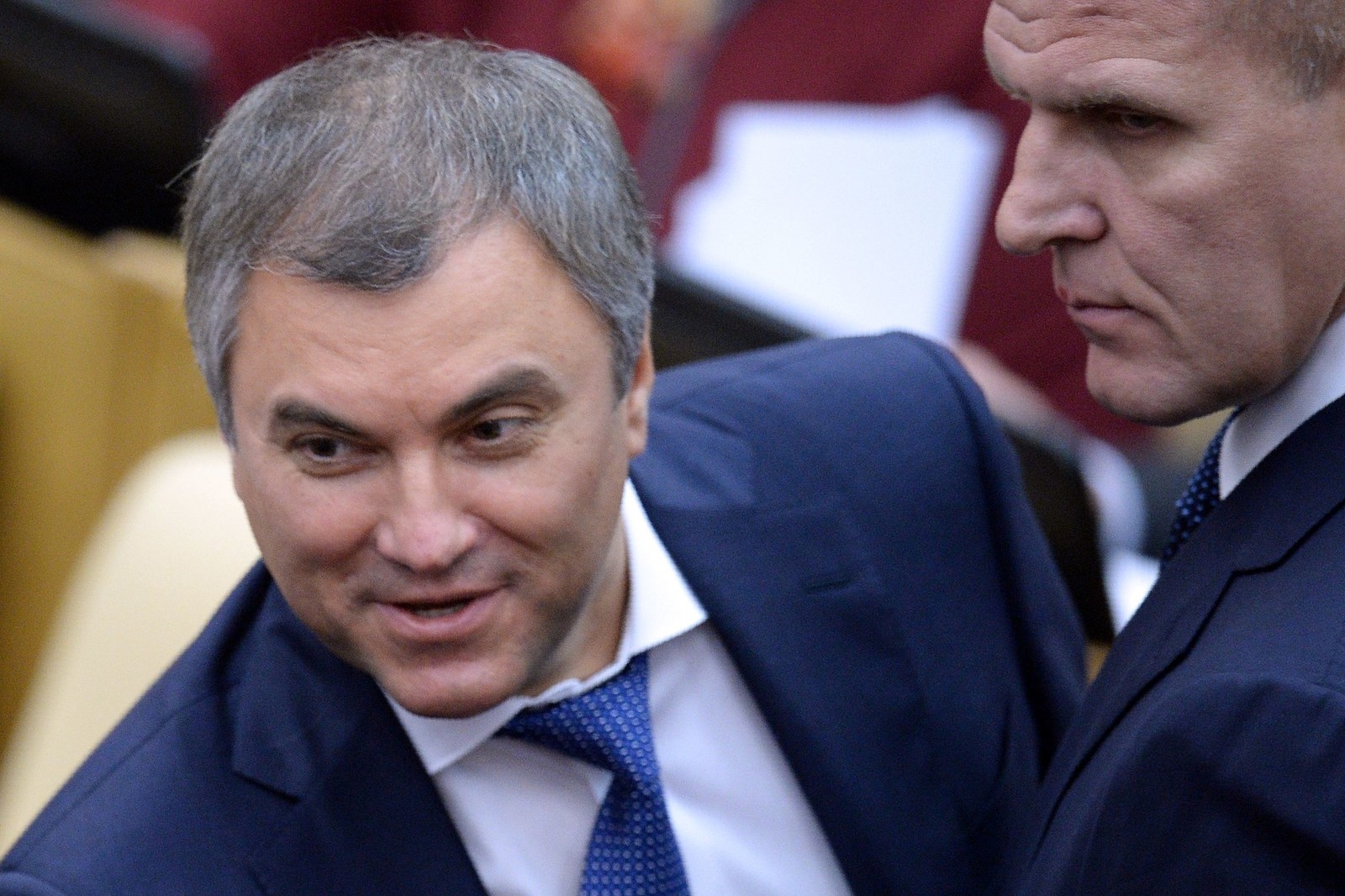 But by Thursday, Slutsky had begun to change his tune after the ethics committee reportedly asked him to explain himself. So he again went to Facebook to talk about the accusations — and praise International Women's Day.
As it stands, unlike in the US when the Weinstein scandal broke, there's little legal recourse for the women Slutsky allegedly groped — there is nothing in the law that covers the topic of sexual harassment.