The G20 Just Had Its Most Bro-Tacular Handshake Ever
The leaders of Russia and Saudi Arabia were really glad to see each other in Argentina, even if everyone else was focused on the death and destruction they've been causing.
The leaders of the world's 20 biggest economies are currently gathered in Buenos Aires, Argentina for their annual confab on how to keep the world running smoothly.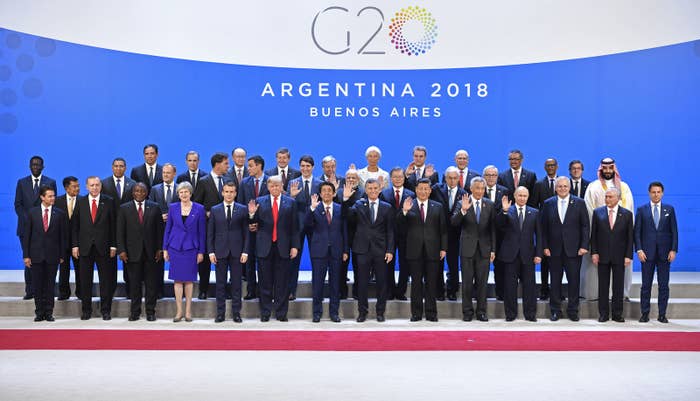 (It is clearly going very well.)
Two leaders who were very excited to see each other were Russia's President Vladimir Putin and Saudi Crown Prince Mohammed bin Salman.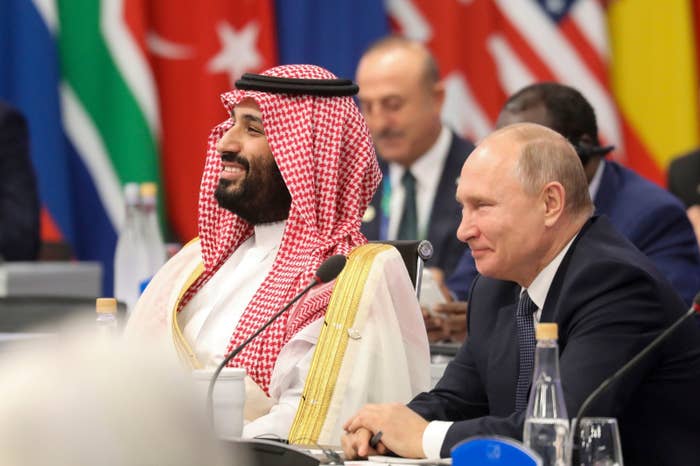 The moment when they spotted each other was captured on film as they — as some commentators have put it — bro'd out, including an extremely vigorous handshake.