This is Eduardo Bolsonaro, son of far-right President-elect Jair Bolsonaro, whose election divided Brazil. And it's safe to say he's the country's version of Donald Trump Jr.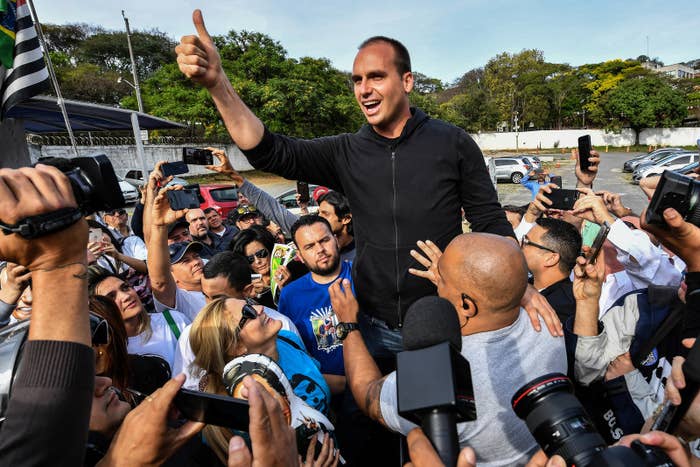 Eduardo is actually one of three Bolsonaro sons who are in politics. His elder brothers, Carlos and Flávio, are a city council member in Rio de Janeiro and a newly elected member of Brazil's Senate, respectively. (Their youngest brother is a law student.)

And unlike Trump Jr., Eduardo is a legislator in Brazil's lower house of Congress, winning 1.8 million votes in the recent election, a record for a Brazilian lawmaker.
But like Trump Jr., he took a very active role in his father's campaign for the presidency and has helped rile up some of Jair's more conspiracy-prone supporters.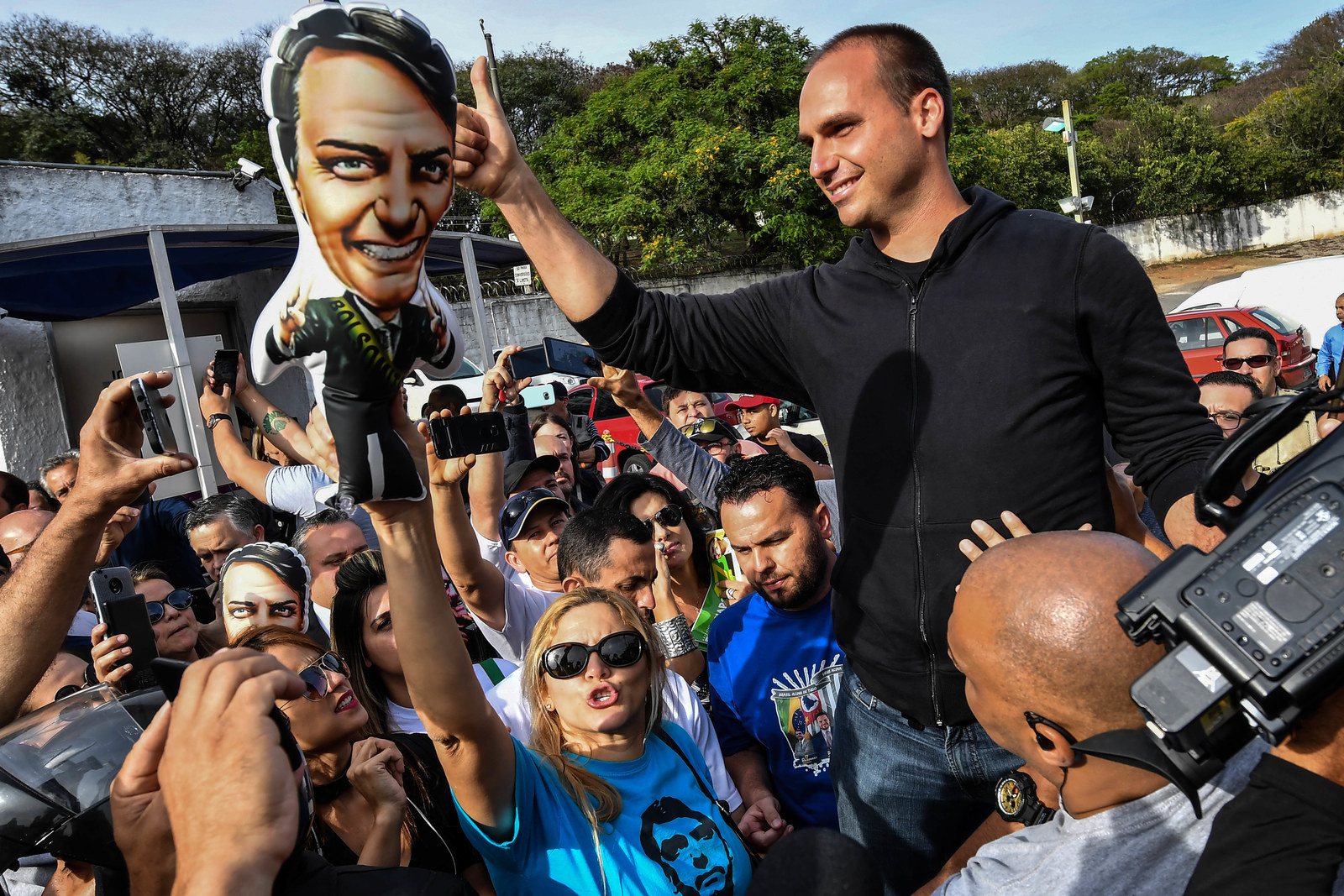 In general, like the Trumps, he's been one of his father's biggest boosters and matched his rhetoric while stumping for him in the run-up to the election.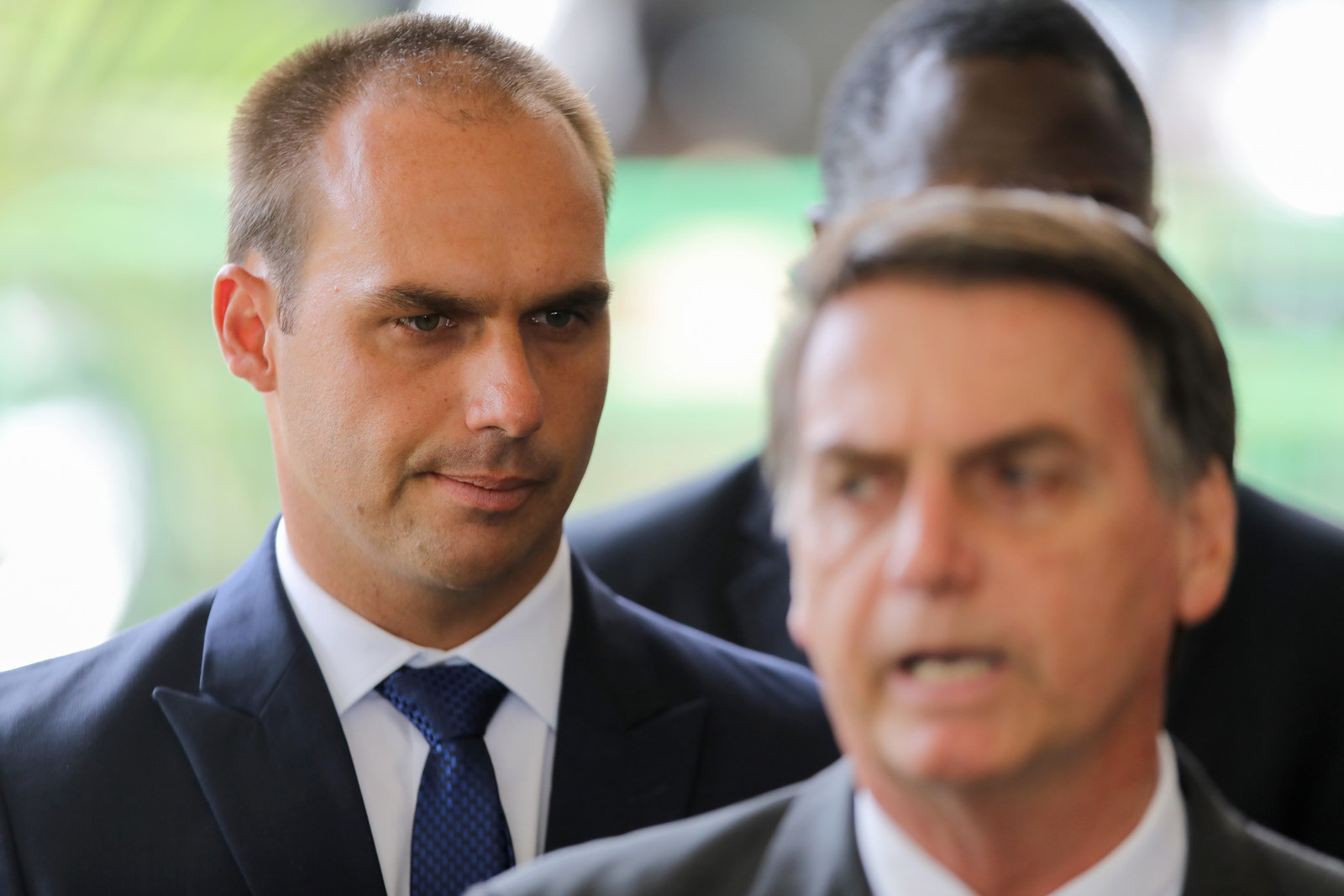 "Rightwing women are prettier than leftwing women," Eduardo said during the campaign, lashing out at the women who called Jair a misogynist. "They don't show the breasts in the streets, nor do they defecate in the streets. Rightwing women are more hygienic."
"We had the opportunity to talk about our intentions for 2018 and also about the constant attacks we suffer from fake news media just as his family does," Eduardo wrote at the time.
In recent days, though, he's met with another of President Donald Trump's family members: his son-in-law and senior adviser Jared Kushner.
Here he is hanging out with Sen. Ted Cruz (and Ted Cruz's beard).
He also met with Sen. Marco Rubio, whose anti-Cuba stance makes him a natural to receive a visit from Eduardo.
He even managed to win an invite to former White House chief strategist Steve Bannon's birthday party.
(In his tweet about the party, he referred to Bannon as an icon in the fight against "cultural marxism." While Bolsonaro and his family are extremely pro-Israel, the phrase has gained favor among anti-Semites online.)
Eduardo also promised attendees at a meeting at AEI, a conservative think tank, that his father — who has denounced LGBT rights, praised the country's former dictatorship, and has made racist comments about the country's black population — would respect international human rights norms.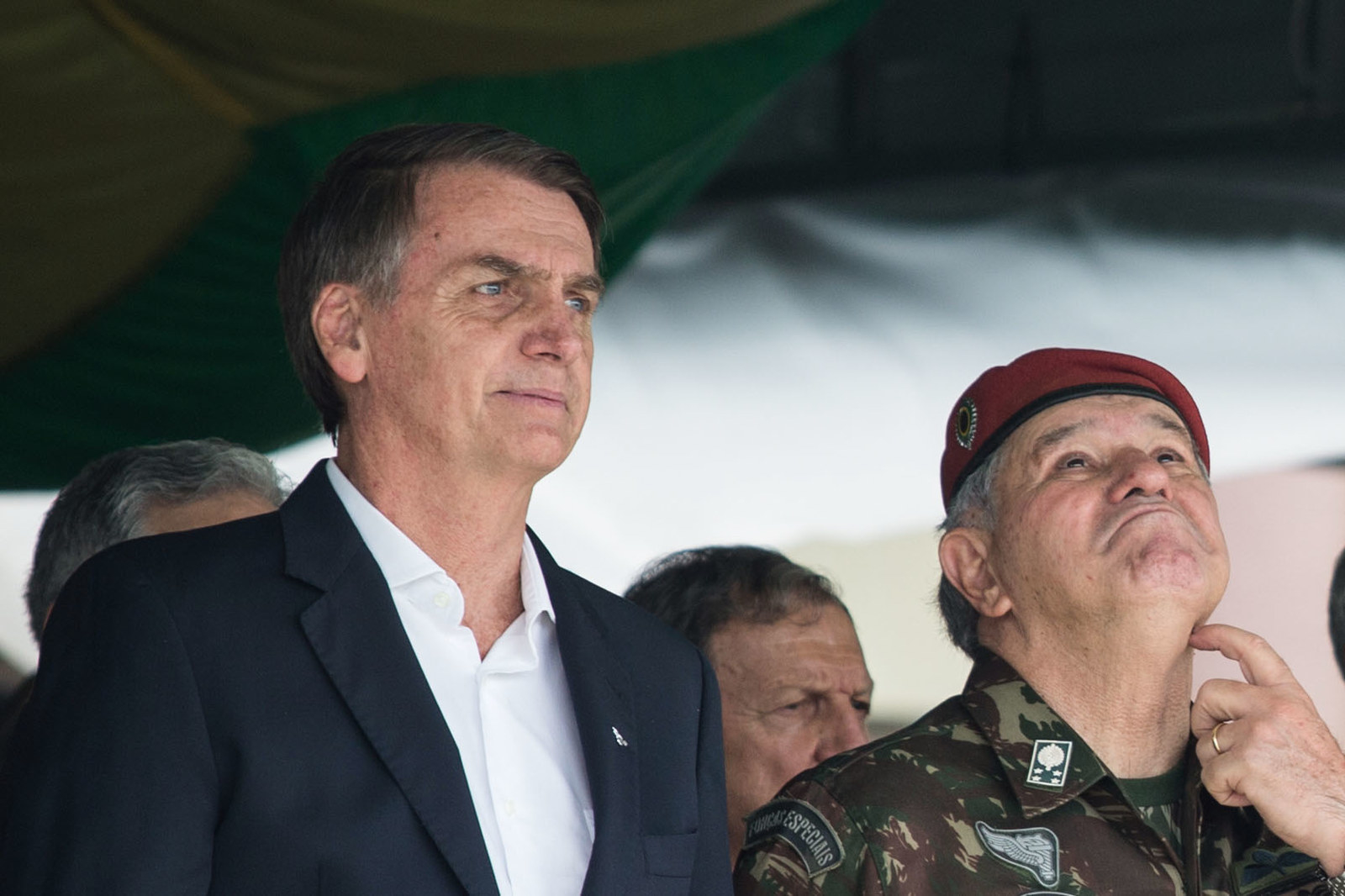 "The problem is that my father speaks to the public and the press in the same way as if he were at a barbecue," he said of his father's speeches, according to local magazine Exame.
He also discussed potential ways to increase pressure on Venezuela with White House staff.
"There are several instruments that Brazil for years, purposely, did not take seriously. They are instruments that are at hand," he told reporters upon leaving a meeting at the White House. He cited money laundering and organized crime cases as examples of what road Brazil might take but ruled out military action.
The trip hasn't been without controversy: While meeting with Kushner, Eduardo confirmed that his father will move Brazil's embassy in Israel to Jerusalem — after Jair had seemingly backed away from the decision over Arab countries' concerns.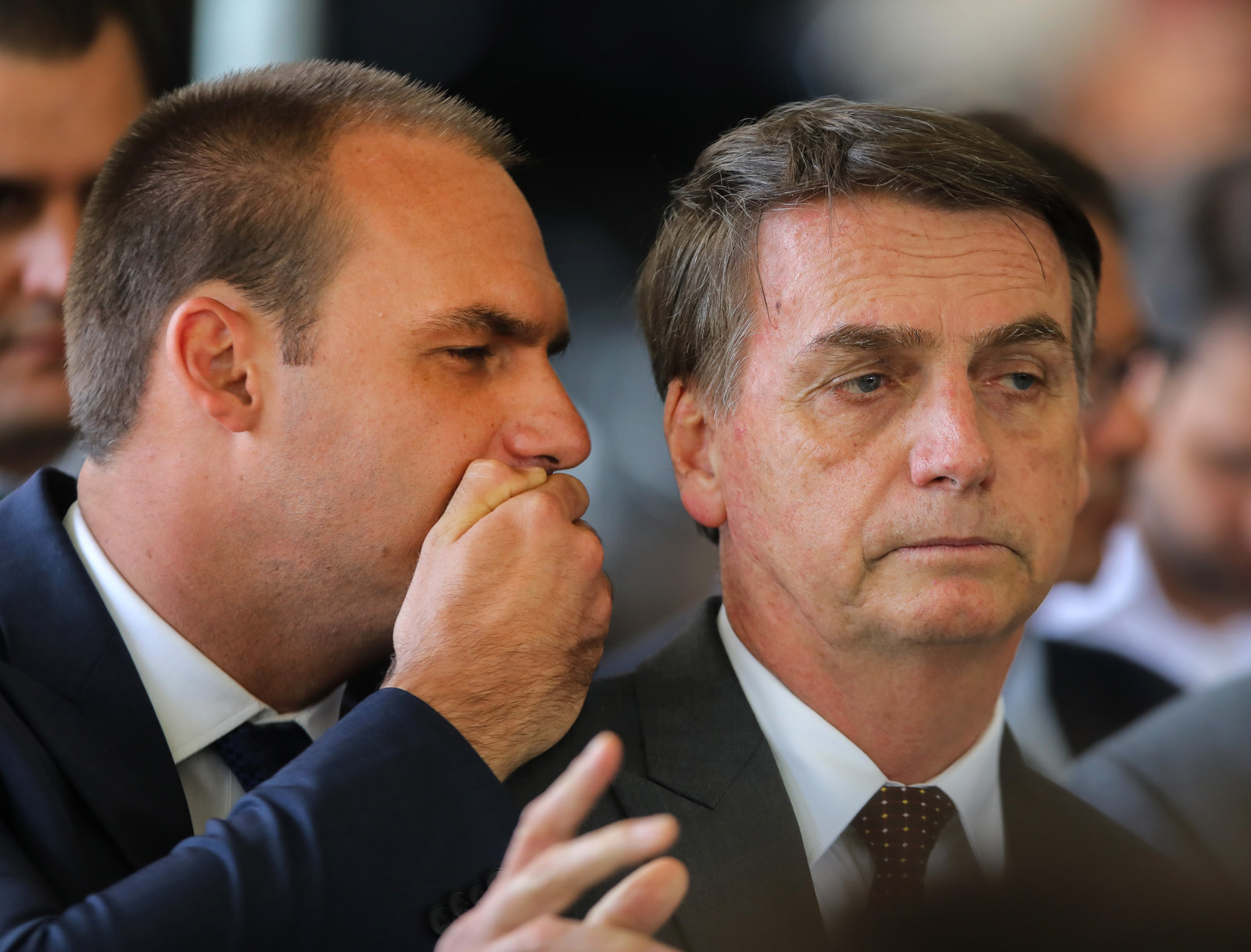 "We don't know the date for the relocation or when it will happen, but we have an intention to do so," the Jewish Telegraph Agency quoted him as telling Brazilian media while leaving the White House, decked out in a Trump 2020 hat.
When all is said and done, though...they do kind of look alike, don't they?