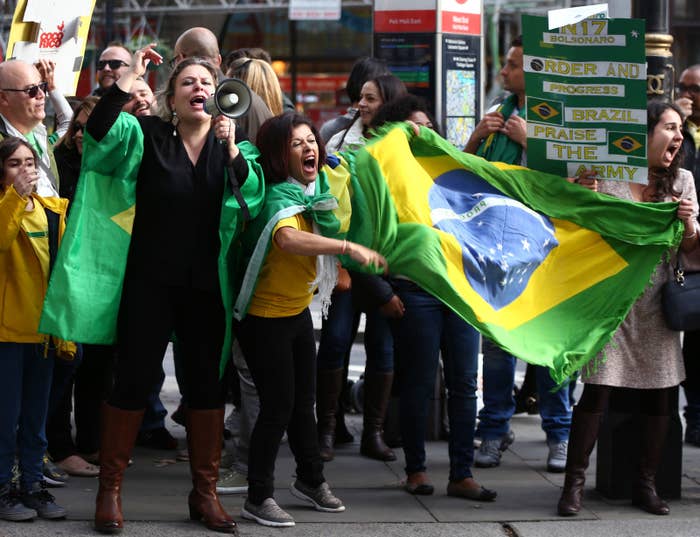 SÃO PAULO, Brazil — As Brazilian voters headed to the polls in the first round of their national elections on Sunday, a rumor of electoral fraud was making its way across Brazilian social media.
A video surfaced Sunday afternoon of a voter trying to type in a number for a presidential candidate on a voting machine only to have it immediately change their vote to one for Fernando Haddad, the candidate of Brazil's leftist, populist former president Lula da Silva and his Workers' Party (PT).
The video originated on Facebook and was first shared by a user named Lucas Andressa.
Voting in Brazil is pretty complicated: You have to memorize numbers that correspond to each candidate.
Local Brazilian media immediately debunked the video, but that hasn't stopped it from being shared by supporters of Jair Bolsonaro, the far-right evangelical frontrunner, often referred to as Brazil's Donald Trump.
The video was shared by Flavio Bolsonaro, one of Bolsonaro's sons.
After it was debunked, Flavio tweeted that he decided to delete his original tweet. But, he said in a subsequent tweet, he was pleased that it was getting the serious attention from Brazil's electoral commission that it deserved.
The video was also shared by Infowars' Paul Joseph Watson.
Watson has not deleted his tweet or admitted the video is a fake. His tweet currently has more than 4,000 retweets. Watson tweeted about electoral fraud more than once on Sunday.
The conspiracy that voting machines in Brazil are rigged was also tweeted by another one of Bolsonaro's sons, Eduardo.
Eduardo asked voters to share photos of their voting machines to ensure electoral integrity.
There's only one problem: It's against the law in Brazil to take any type of photo or video while you're voting, including photos of your voting machine's screen or selfies in the booth. If you do, you could be subject to a fine of $3,000 US.
The isn't the first time that Bolsonaro's camp has implied that voter fraud could affect the election. After Bolsonaro was stabbed at a campaign rally last month, he released a video from his hospital bed in which he said that if he didn't win it would be because the leftist Workers' Party had committed voter fraud.
Fears of voter fraud among Bolsonaro's supporters have been spreading on WhatsApp all weekend.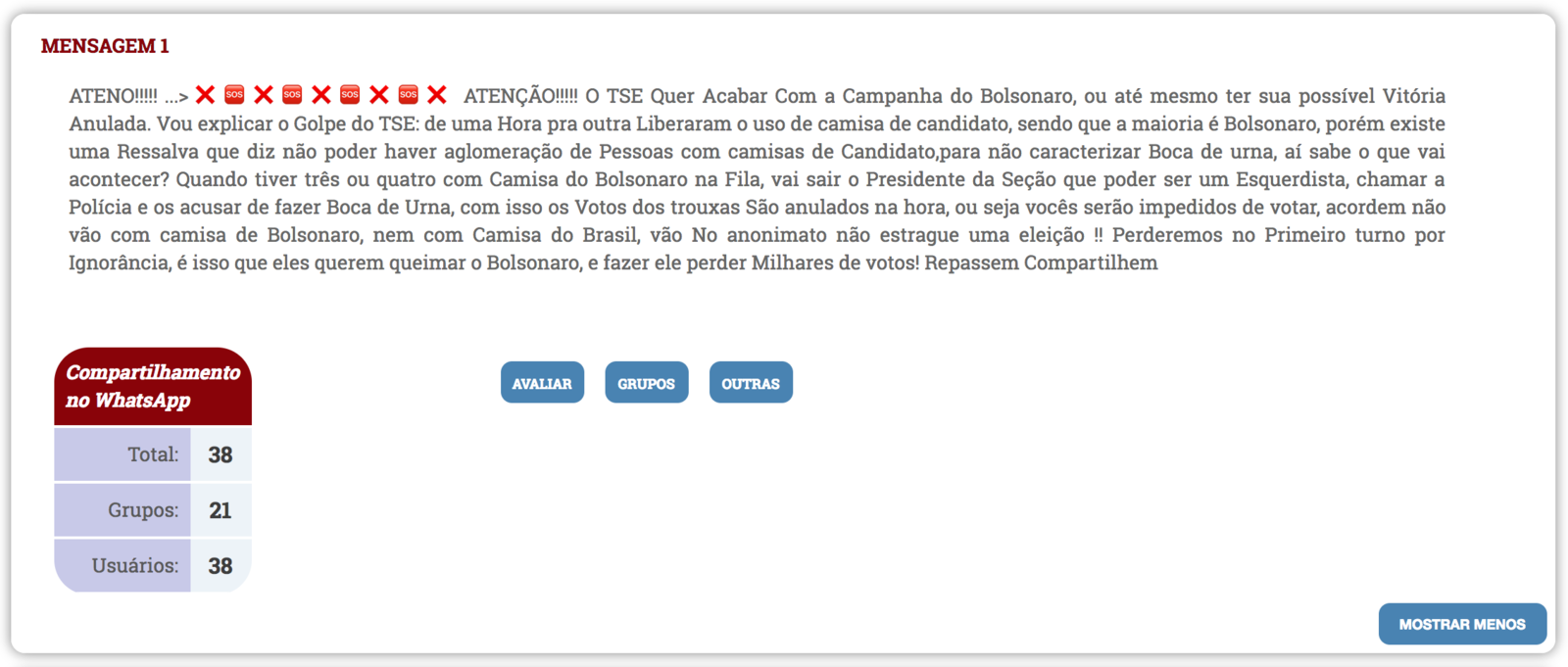 According to a WhatsApp monitor built by fact-checking group Eleições Sem Fake, nine of the ten most-shared public WhatsApp posts in Brazil yesterday were rumors that Brazil's election commission was going to stop Bolsonaro supporters from voting.
The chain letter–like text messages were sent to pro-Bolsonaro WhatsApp groups all weekend, warning people not to wear Bolsonaro T-shirts at polling centers and alleging that Brazil's electoral commission was planning a coup.
Some Twitter users are trying to report people who are sharing photos from inside the voting booth.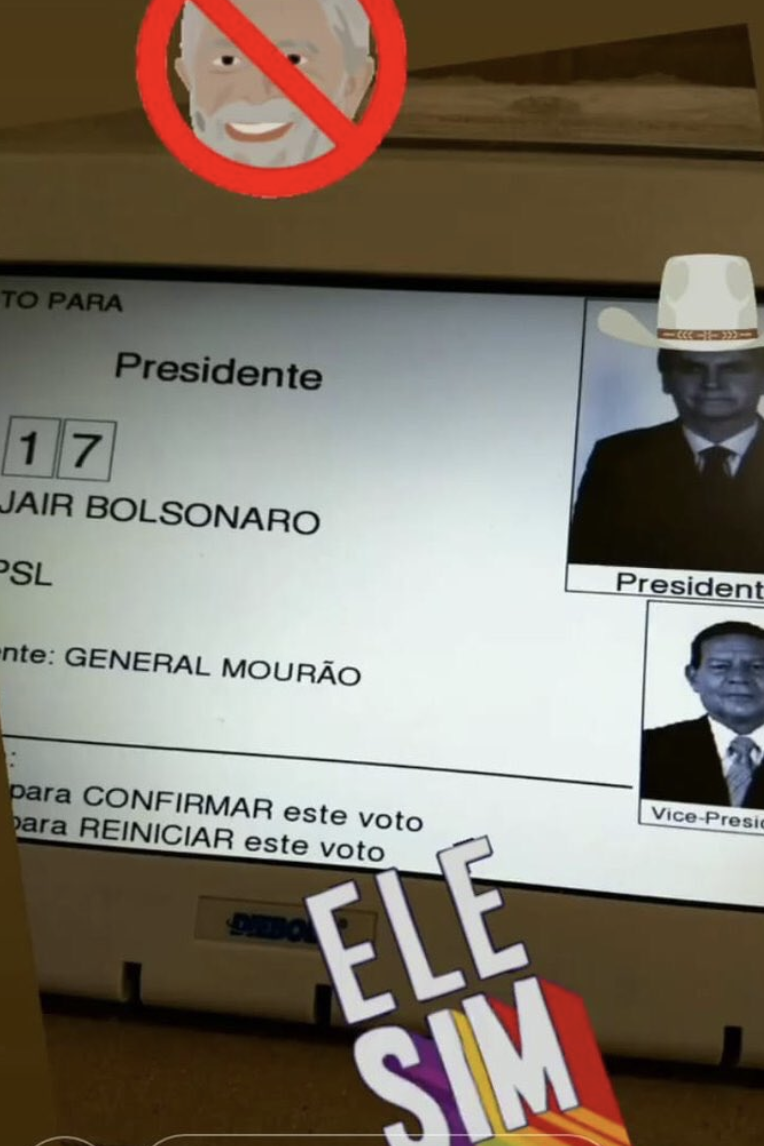 But Bolsonaro voters aren't just sharing photos of their voting machines.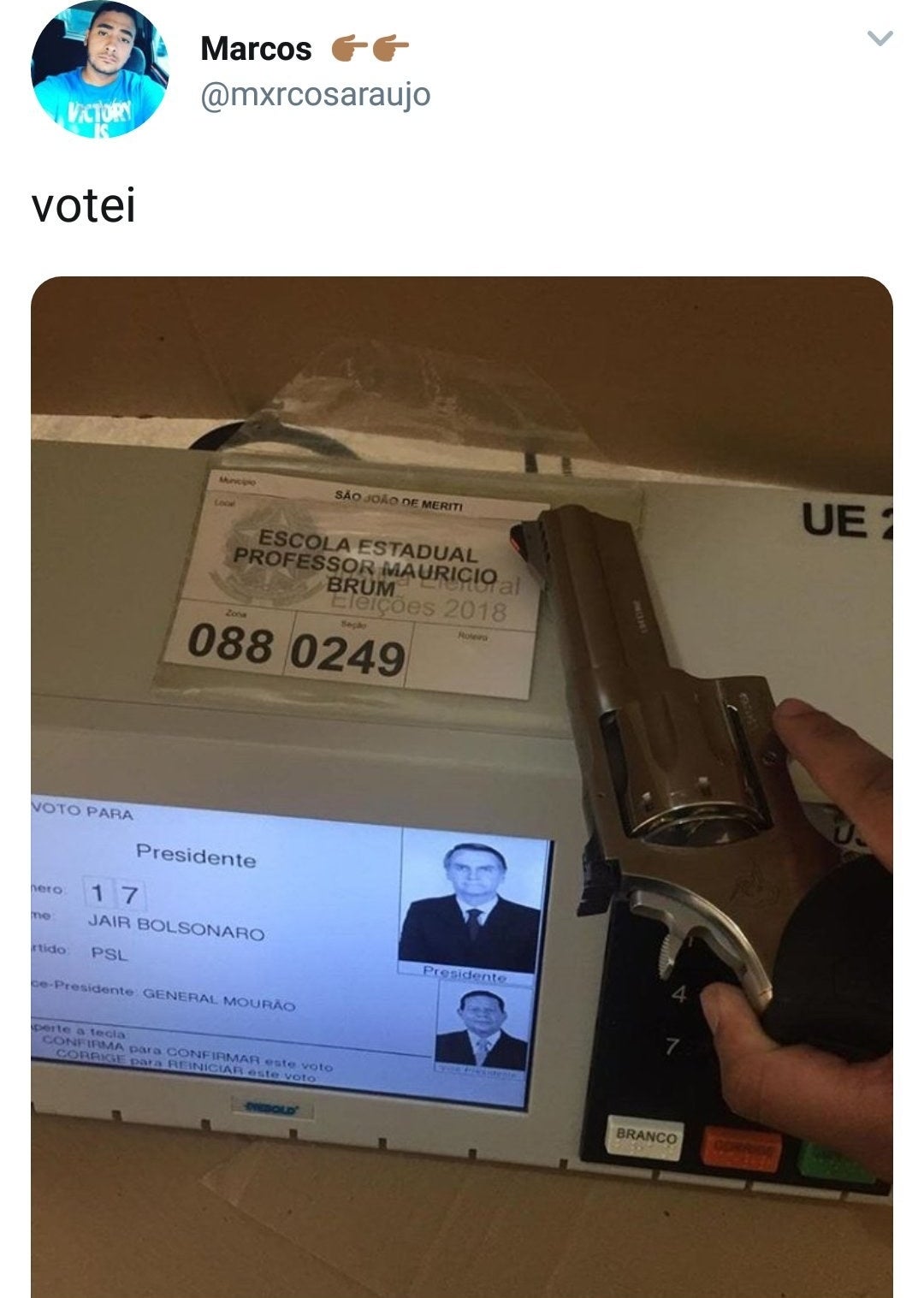 Which is, of course, not great, either.