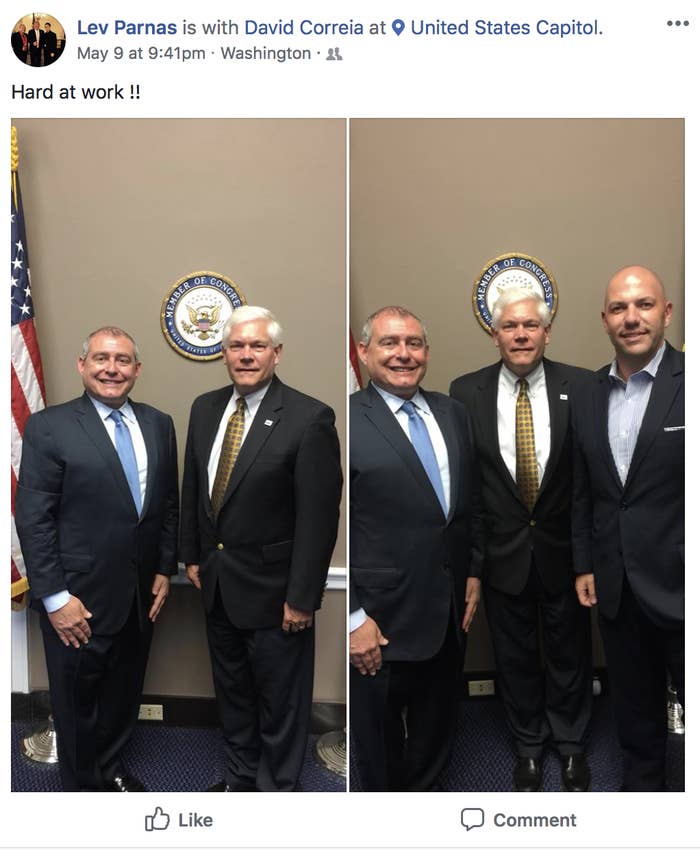 WASHINGTON — A former powerful Republican member of Congress who emerged as a prominent player in the Ukraine saga and took thousands of dollars in donations from two of Rudy Giuliani's indicted associates is poised to return to Congress if he can notch a primary win this week.

Texas Rep. Pete Sessions narrowly lost his Dallas-area seat in the 2018 midterms to a Democrat, but is now vying for the Republican nomination in a nearby district. Whoever wins the crowded primary on Tuesday is likely to succeed in the general election as the district is safely Republican.
In the fall, just days after Sessions announced his reelection bid, federal prosecutors alleged that two men at the center of President Donald Trump's impeachment had made thousands in illegal contributions to Sessions during his last campaign. The men, Lev Parnas and Igor Fruman, had also tried to use Sessions to get the US ambassador to Ukraine fired as part of what's been dubbed a political smear campaign.
It's unclear whether voters in the Waco-area district where Sessions is now running care about the Ukraine affair, but a victory Tuesday would mark a reversal of his political fortunes following his defeat in 2018, and position him to rejoin the upper ranks of the House Republican caucus after being caught up in a high-profile criminal investigation.
Sessions, the former head of the House Rules Committee and son of an FBI director, announced in early October that he would run in the district of retiring GOP Rep. Bill Flores. Sessions' campaign said his desire to "reverse the nation's lurch to the left" is part of what prompted him to announce a run in Flores' solidly red district, rather than trying to wrest control of his old seat back from a Democrat.
Immediately, Flores and other local Republicans criticized Sessions for jumping into the race. But Sessions' headaches would worsen in the weeks ahead.
On Oct. 10, US attorneys in New York revealed a series of campaign finance–related charges against Parnas and Fruman. Their indictment detailed how they used hefty — and in some cases illegal — political donations to gain access to influential Republicans, including "Congressman-1," identifiable as Sessions. In the spring of 2018, Parnas and Fruman each donated $2,700 to Sessions and "committed to raise $20,000" for him, prosecutors said.
"These contributions were made for the purpose of gaining influence with politicians so as to advance their own personal financial interests and the political interests of Ukrainian government officials, including at least one Ukrainian government official with whom they were working," the indictment read.
Around that time, the Soviet-born businesspeople scored a meeting with Sessions where they blasted Marie Yovanovitch, then the US ambassador to Ukraine. Parnas and Giuliani, a lawyer working for Trump, later said that they wanted Yovanovitch out of the way as they pressured the Ukrainian government to announce investigations into former vice president Joe Biden and his son, Hunter.
The effort to remove Yovanovitch was "conducted, at least in part, at the request of one or more Ukrainian government officials," prosecutors said. In text messages belonging to Parnas, Yuriy Lutsenko, then Ukraine's top prosecutor, emerged as a vocal advocate for Yovanovitch's dismissal after she criticized Ukraine's efforts to root out corruption.
After meeting with Parnas and Fruman, Sessions wrote a letter to Secretary of State Mike Pompeo, saying he had "received notice from close companions" that Yovanovitch had been bad-mouthing the Trump administration and asking Pompeo to fire her, as BuzzFeed News first reported last summer.
Sessions released a statement when the indictment was made public refusing to identify himself as the unnamed member of Congress, but defending his conduct. He said he had taken "no official action" after his meetings with Parnas and Fruman, arguing that his letter to Pompeo followed conversations with "several congressional colleagues" about Yovanovitch.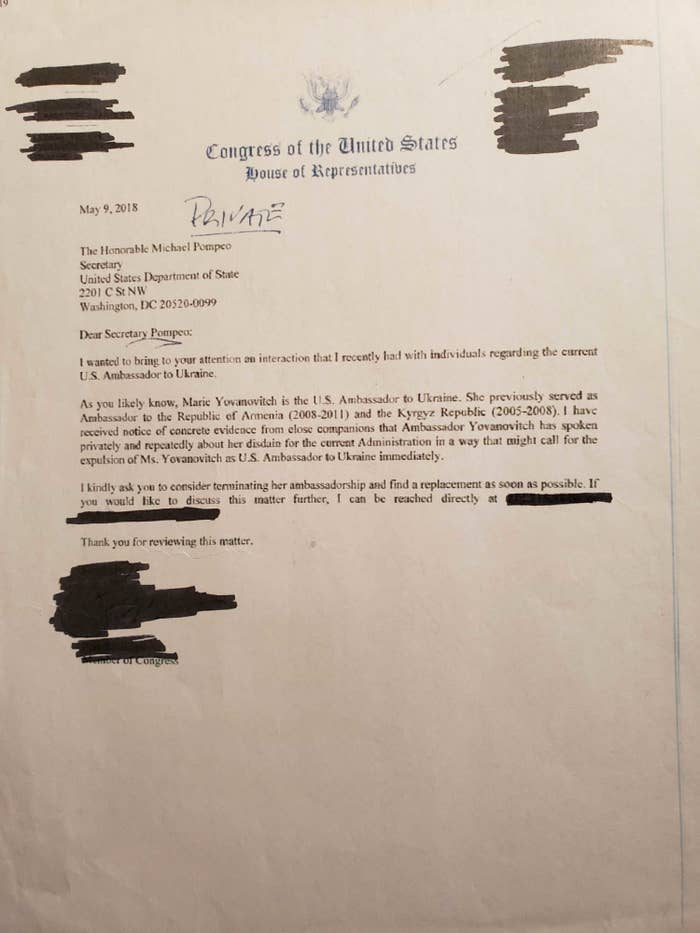 Sessions appears to have spent time with Parnas and Giuliani in late 2018 as well. In November, Parnas texted Giuliani that he was bringing Sessions with him to Shelly's Back Room, a cigar lounge close to the White House. Parnas dropped more than $500 there that evening, BuzzFeed News previously reported.

The day after Parnas and Fruman were indicted, Sessions announced he would donate the $5,400 he had received from them to charity.
Four days later, Sessions was in the news again: He was cooperating with the Manhattan US Attorney's Office after receiving a subpoena for documents about his dealings with Parnas, Fruman, and Giuliani.
A spokesperson for Sessions declined to comment on his cooperation with prosecutors or his primary race.
It's not the first time Sessions has come up in the context of a high-profile federal investigation. "I love you and believe in you," he emailed Allen Stanford in 2009, just hours after the banker was charged with swindling $7 billion from investors. "If you want my ear/voice — e-mail," Sessions wrote, according to the Miami Herald.
In the years before his arrest, Stanford had treated Sessions and other lawmakers to luxurious trips to the Caribbean and injected their campaigns with thousands of dollars. He went the extra mile for Sessions in 2004 when he was facing a tight race, calling his brokers and urging them to donate to the Republican's campaign. "He said Sessions was good for our company and we needed to give to him," a former employee told the Herald.
In that race alone, Sessions received around $40,000 from the Stanford Financial Group, which was responsible for millions in political contributions in the years before Stanford's downfall. Stanford was eventually sentenced to 110 years in prison.
UPDATE
Sessions finished first in the race with 31.6% of the vote, meaning he will need to win in a runoff with the second-place candidate to earn the GOP nomination and run in the general election.