Back in February, Kim Kardashian finally made her divorce from Kanye West official after months of speculation about the state of their relationship.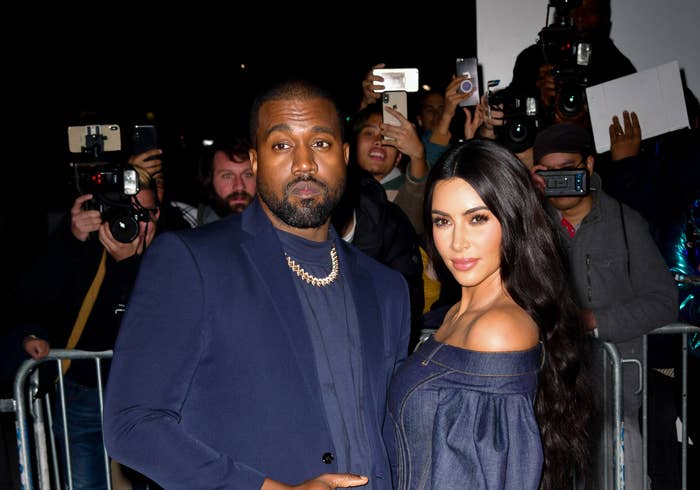 Reports had been swirling for months that Kim was "done" with the seven-year marriage, with a divorce announcement apparently "imminent."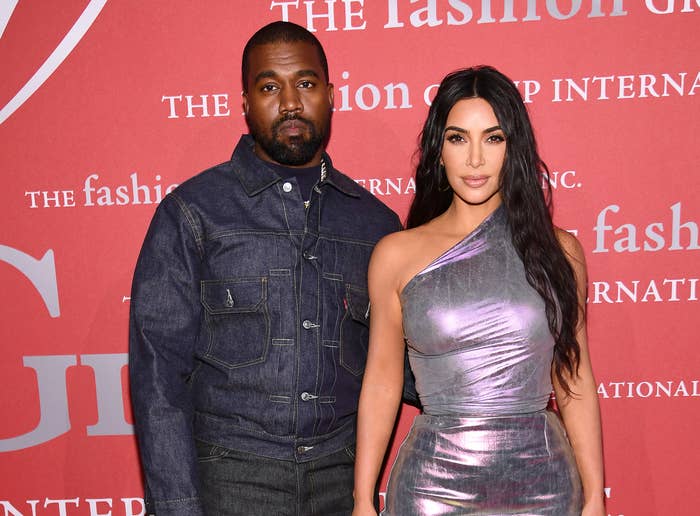 And on Feb. 19, Kim filed for divorce, citing "irreconcilable differences" as the reason for the split.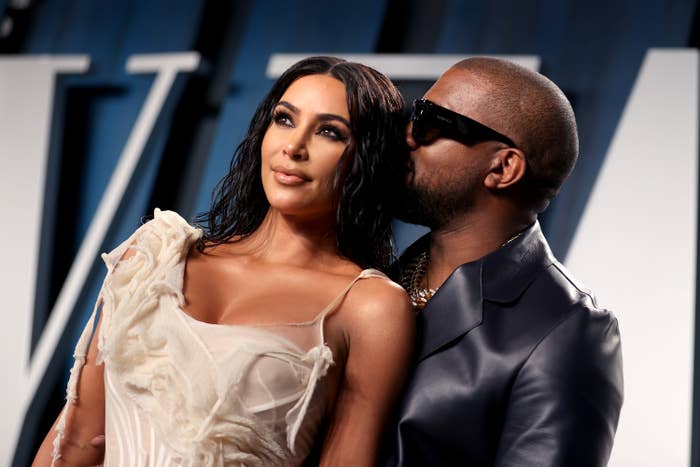 Three weeks ago, the latest season of Keeping Up With the Kardashians confirmed that the "final straw" in their marriage came last summer when Kanye's increasingly erratic behavior saw him publicly brand Kim and Kris Jenner "white supremacists" on Twitter.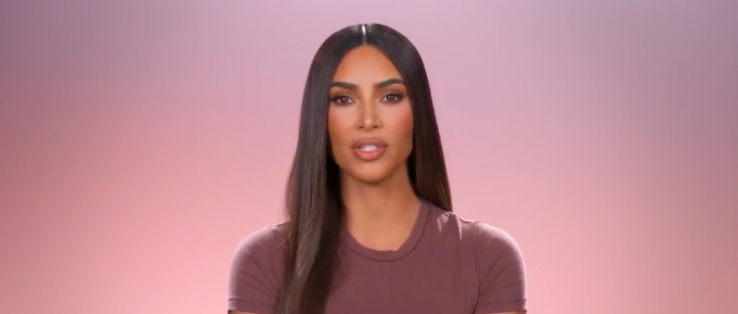 But it's also been reported that Kim and Kanye's differing "visions" on how to raise their four children were a huge contributing factor in the split.
"They have a different vision of the world and how their kids should be raised," a source told People in February. "What they want in life and for their kids doesn't always match."
This was actually something Kim hinted at back in 2019 when she revealed that Kanye's new-found religious stance had led to a stricter parenting approach and big changes in their household — some of which she didn't exactly agree with.
Speaking to E!, she revealed that there had been a "big fight" when Kanye banned North from wearing makeup.
"North is trying to get in on the makeup, but she's being blocked heavily because her dad has stopped all makeup for her until she's a teenager," Kim said. "It's turned into a big fight in the household right now."
"He's my husband, so I obviously want to honor what he's feeling," she went on to say during an episode of The Talk, "But he's been going through this life change, and it's mostly about the kids."
"The kids are getting older. He's very cautious about what we have in the house — we got rid of the TVs in the kids' rooms and removed makeup from North's room," she went on.
She added: "He's been very ... had this epiphany of ... being a little bit more strict as a dad and being very forceful on the imagery that's in our household and what they see."
However, Kim added that the changes implemented by Kanye had led to friction between them and that she was trying to "stay firm" on the things she wants for their children.
"I'm always gonna be me, and so we had discussions and fights," she said. "He's gonna do things that I don't agree with, but there's also that fine line of staying firm and doing what you feel comfortable with."
Well, it seems that Kim and Kanye have managed to put their differences aside as the divorce proceedings get underway, with the pair agreeing on custody of North, Saint, Chicago and Psalm.
Kanye has now responded to Kim's original divorce filing, and requested joint legal and physical custody of their kids. Kim requested the same, which means the pair will likely now work out an arrangement for sharing their children.
In fact, Kanye's response was actually virtually identical to Kim's filing. He also cited irreconcilable differences, asserted that they should each pay their own legal fees, and agreed there was no need for spousal support.
This development bolsters reports from earlier in the year that suggested the split was "amicable" and the pair intended to honor their prenuptial agreement.