Chrissy Teigen has marked the first anniversary of losing her third baby with a heartbreaking Instagram post.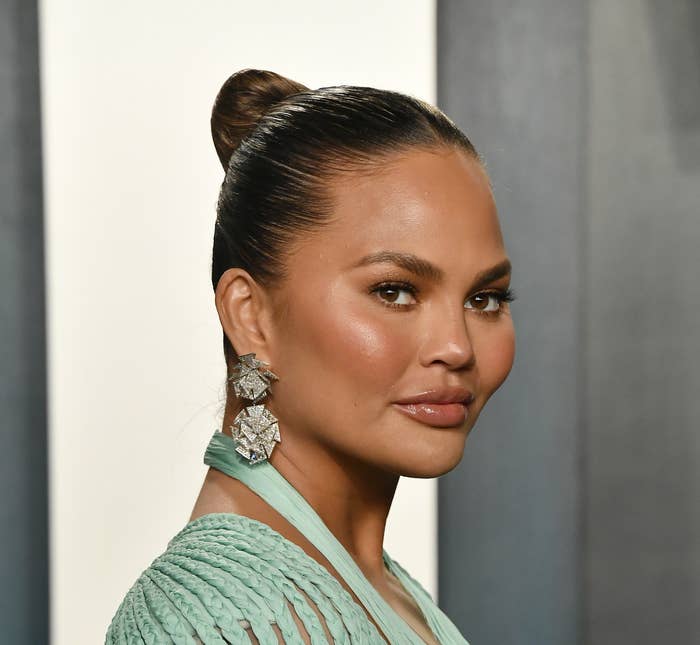 Chrissy and husband John Legend, who are already parents to Luna, 5, and Miles, 3, lost their third child last year after weeks of pregnancy complications that ultimately led to her being hospitalized.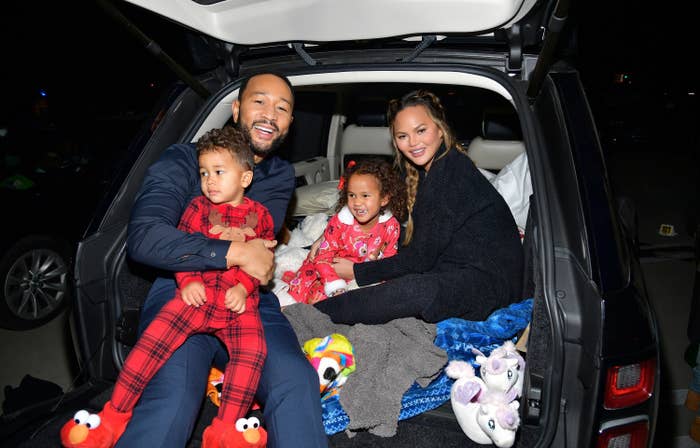 Chrissy announced the news in a post on her Instagram account on Oct. 1 last year, adding that they had chosen to name the baby Jack.
"We are shocked and in the kind of deep pain you only hear about, the kind of pain we've never felt before," Chrissy wrote alongside a series of photos of the couple in the hospital.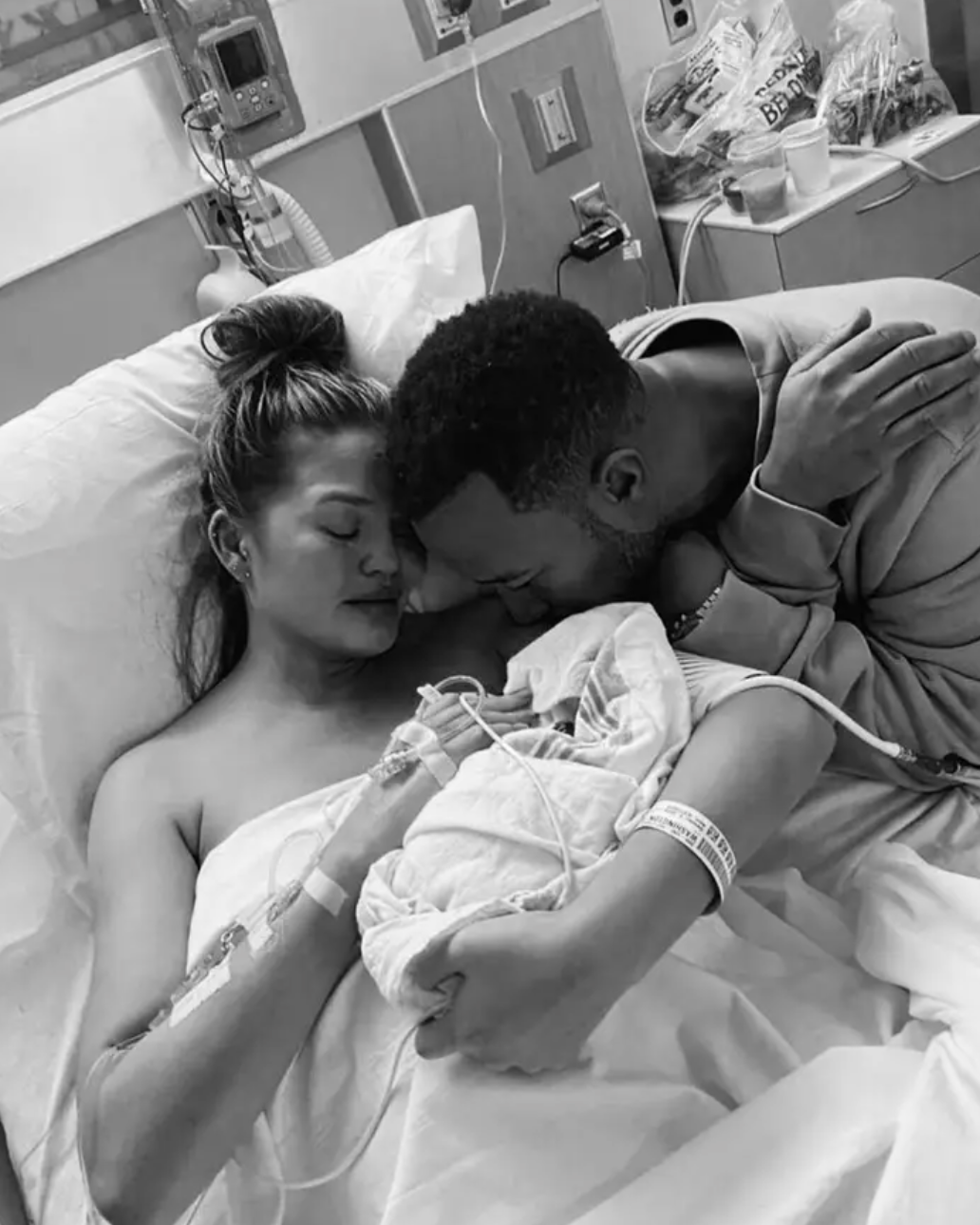 "We were never able to stop the bleeding and give our baby the fluids he needed, despite bags and bags of blood transfusions," she said. "It just wasn't enough."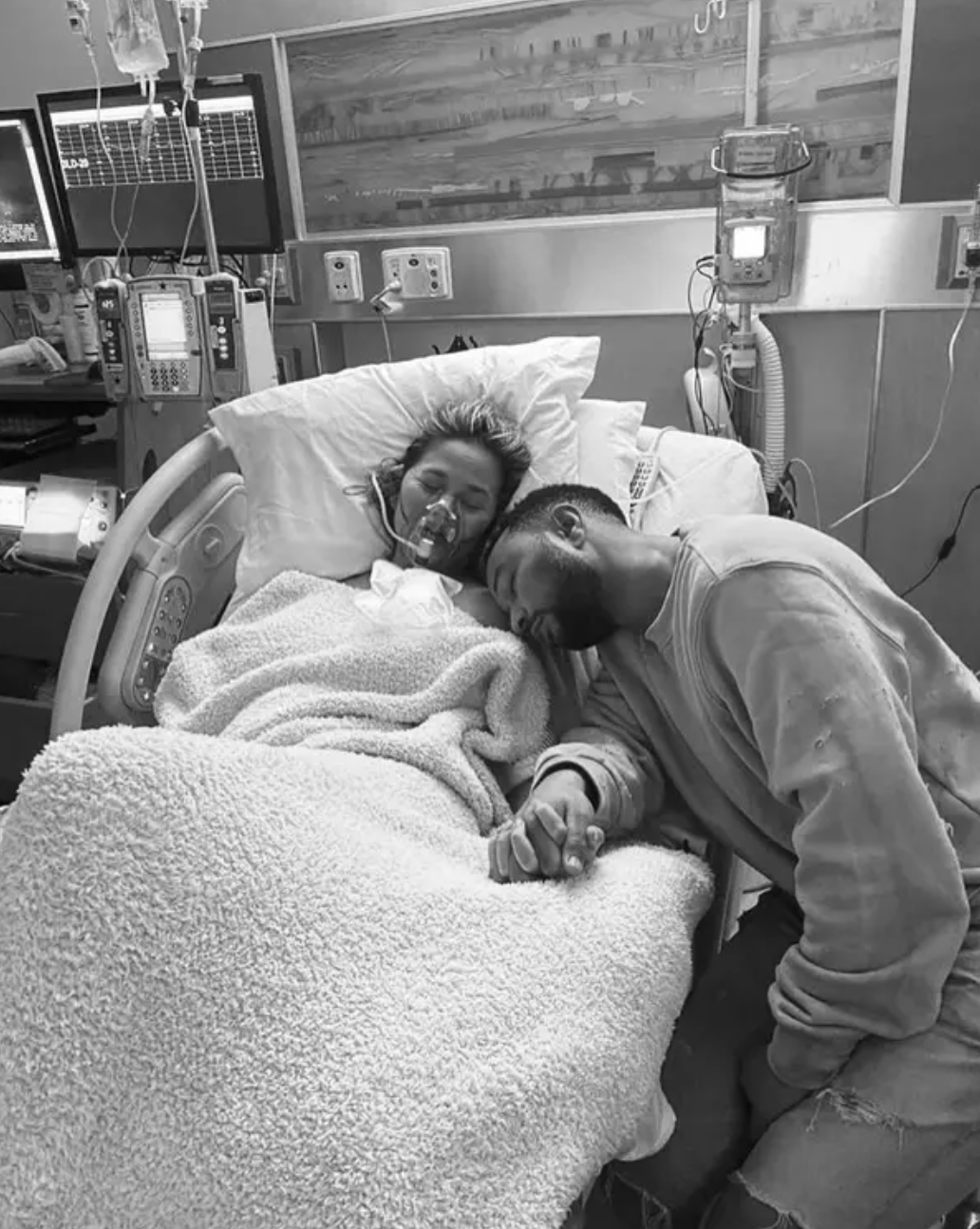 "We never decide on our babies' names until the last possible moment after they're born, just before we leave the hospital," she continued. "But we, for some reason, had started to call this little guy in my belly Jack. So he will always be Jack to us."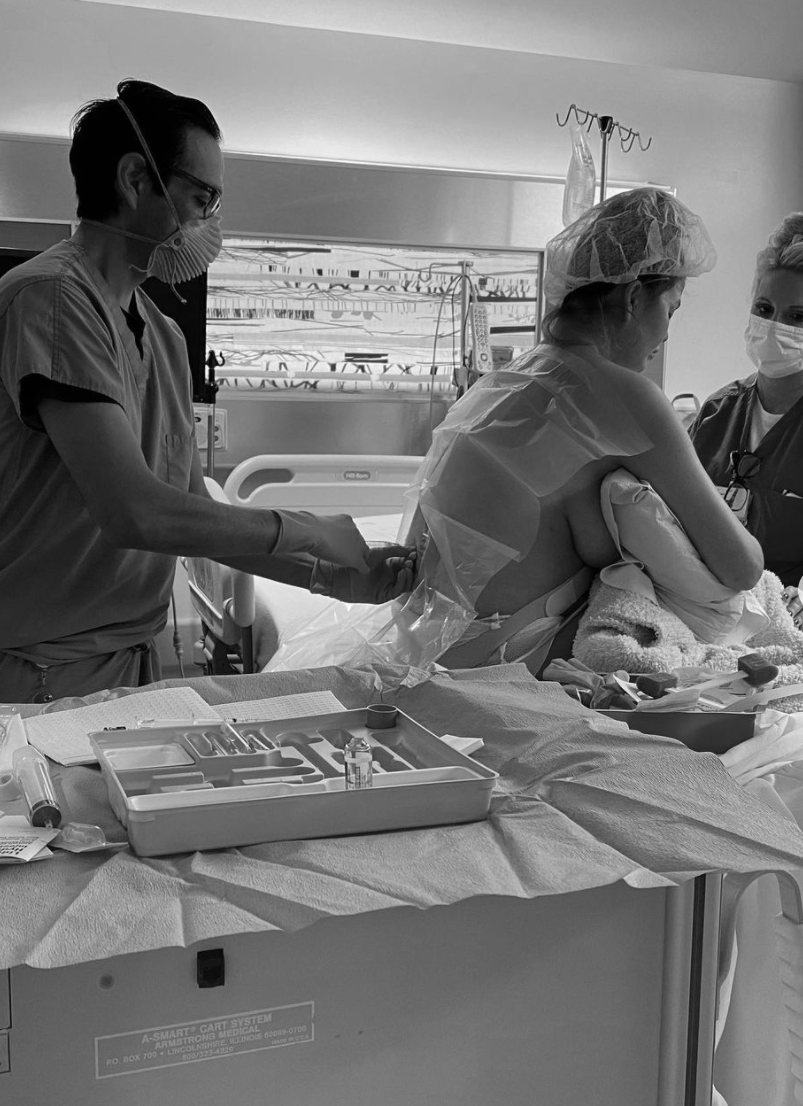 In a follow-up essay on Medium, Chrissy responded to the criticism she received for sharing the photos of herself and John in the hospital.
Chrissy explained that she instructed John to take the images even though he was reluctant to begin with.
"I explained to a very hesitant John that I needed them, and that I did NOT want to have to ever ask. That he just had to do it. He hated it. I could tell," she wrote.

"It didn't make sense to him at the time. But I knew I needed to know of this moment forever, the same way I needed to remember us kissing at the end of the aisle, the same way I needed to remember our tears of joy after Luna and Miles. And I absolutely knew I needed to share this story," she continued.
"I cannot express how little I care that you hate the photos," Chrissy added.
Since then, Chrissy has been open about struggling to come to terms with her grief, revealing last November that she was in a "depression hole" and admitting recently that she hadn't "fully processed" the loss after using alcohol to "numb the pain."
In fact, Chrissy revealed earlier this year that she'd decided to quit alcohol in a bid to feel healthier physically and mentally and confirmed this week that she's 70 days sober — her longest streak yet since giving up drinking nine months ago.
But now Chrissy has opened up about how she's feeling on the first anniversary of losing Jack, telling followers on Instagram that she's experienced "the greatest pain [she] could ever imagine" over the last year.
"To the son we almost had," she wrote in a post marking National Sons Day alongside a previously unseen photo of her and John in the hospital. "A year ago you gave me the greatest pain I could ever imagine to show me I could survive anything, even if I didn't want to."
"I didn't get to take care of you but you came and went to get me to love myself and take care of myself because our bodies are precious and life is a miracle," she continued.
"They told me it would get easier but yeah, that hasn't started yet," she added. "Mom and dad love you forever."
Chrissy went on to open up more about her emotions in a post to her Instagram story where she called out trolls for criticizing her as she attempted to overcome her grief.
"I didn't sleep at all last night, as John can attest," she wrote. "I was up sick, sobbing, as my phone popped up the memory of being in the hospital exactly 1 year ago, losing our baby. So maybe I'm a little sensitive today but fuck off."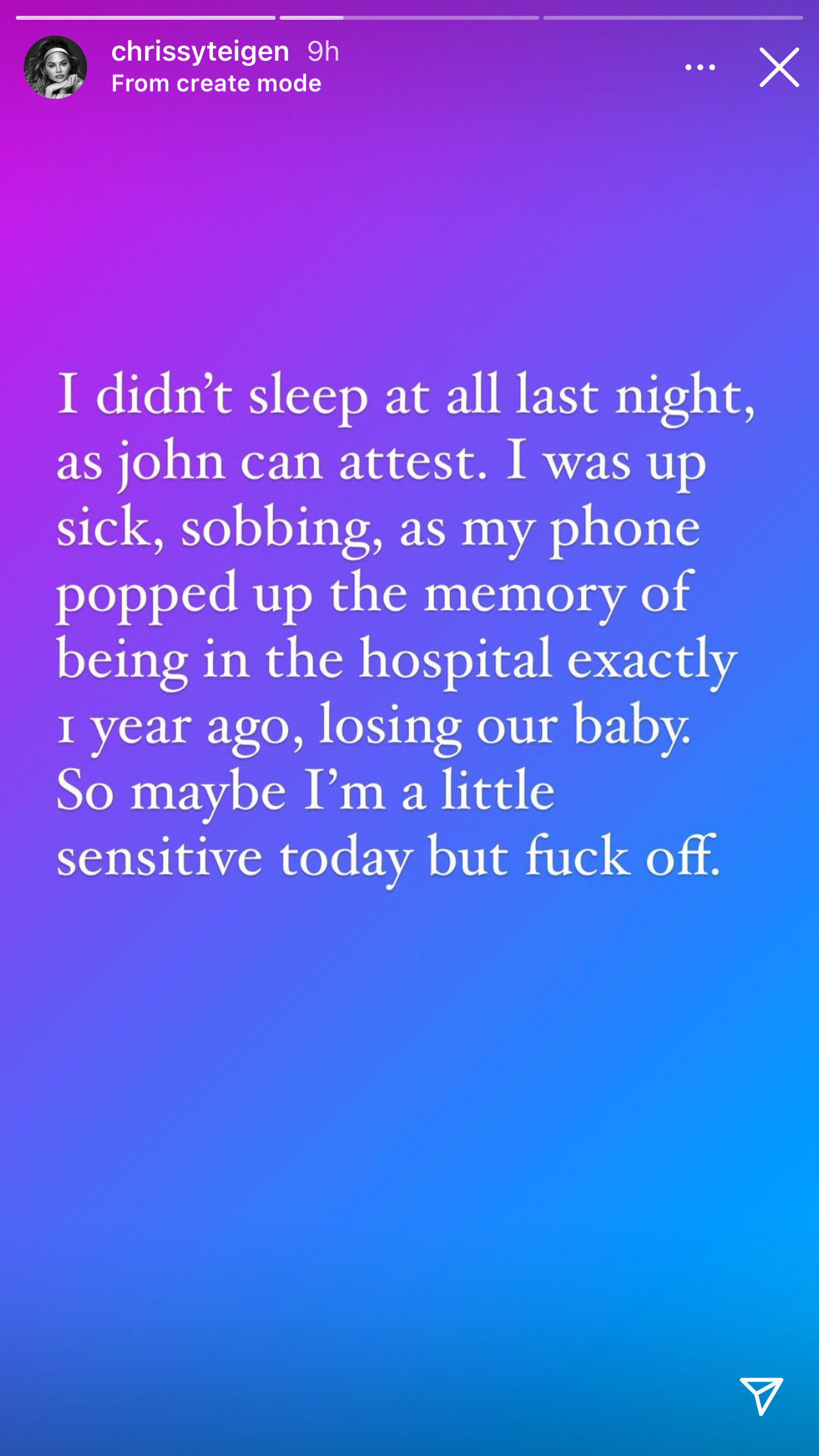 "Why people follow people they hate is beyond me," she added.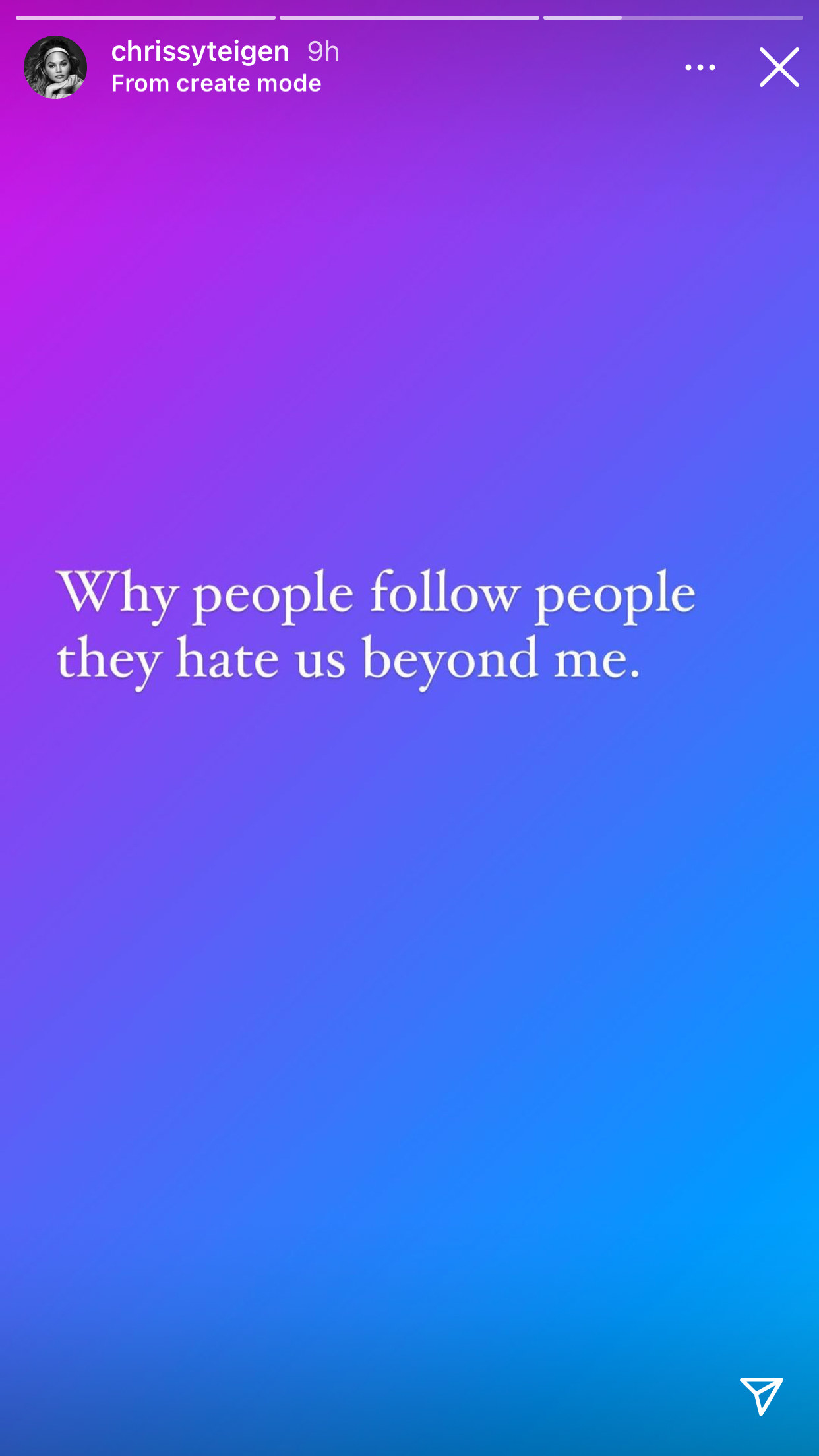 Just last week, Chrissy reflected on losing Jack in a post about how her postpartum body has served as a constant reminder of her grief.
"It's really weird when you lose a baby and your body gets paused in time," she wrote. "When you lose a baby halfway through, your body just pauses. It has nothing to do. No one to feed. And you're just…stuck. Stuck with saggy boobs that were prepping to be milk bags, a belly that was ready to bake."
"I would be lying if I said this did not majorly suck," she added. "Not only are you ummmm extremely, diabolically sad at what could have been, but you have this daily reminder every time you look in the goddamn mirror."
"I don't really have a big ending or positive words lol," she added. "And don't say nice things!! I know I know I promise. I know it's not everything and I know i'm suuuuuch a badass and blah blah blah I just thought I'd be emo for a minute ok! I love you. fuck a scale!"