Chrissy Teigen has opened up about her relationship with alcohol and revealed that she's dealing with unresolved trauma over losing her baby last year.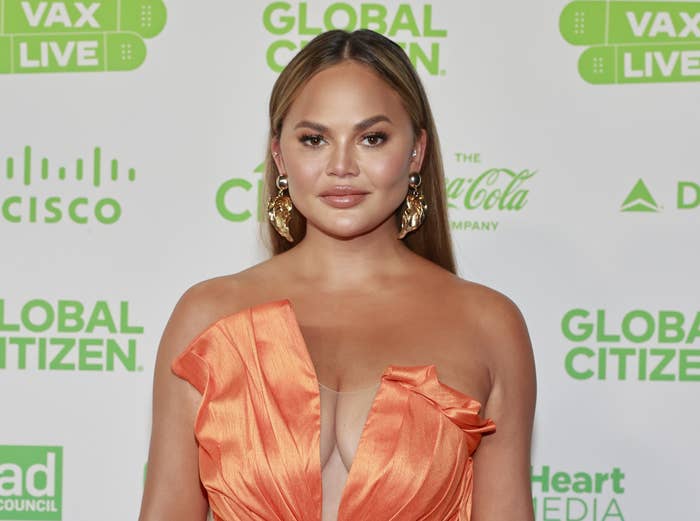 Chrissy and husband John Legend announced the news that they'd lost their third baby — a boy they'd named Jack — in September last year.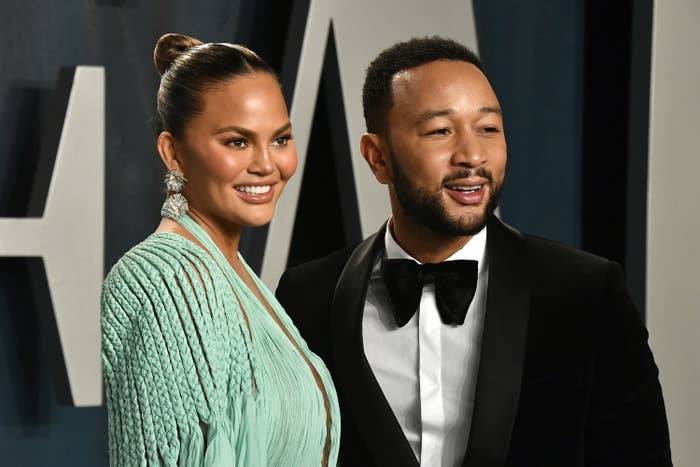 The news came after weeks of pregnancy complications and excessive bleeding that had led to Chrissy being hospitalized.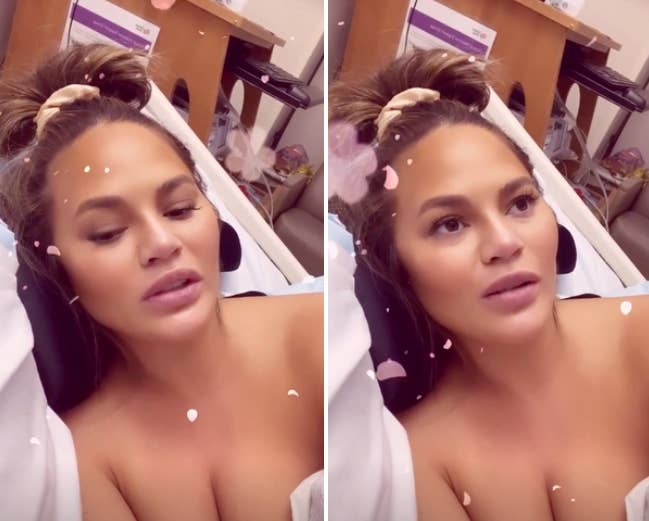 "We are shocked and in the kind of deep pain you only hear about, the kind of pain we've never felt before," Chrissy wrote on Instagram alongside a series of devastating photos of herself with John and their son in the hospital.
"We were never able to stop the bleeding and give our baby the fluids he needed, despite bags and bags of blood transfusions," she went on. "It just wasn't enough."
"Jack worked so hard to be a part of our little family, and he will be, forever," she added. "To our Jack — I'm so sorry that the first few moments of your life were met with so many complications. That we couldn't give you the home you needed to survive. We will always love you."
Three months later, Chrissy announced that she'd successfully marked four weeks sober, telling fans that she'd decided to quit alcohol after growing tired of feeling unwell and embarrassed after drinking.
"One month ago, on my birthday, I got this book from my doctor and friend," Chrissy wrote on Instagram. "I was done with making an ass of myself in front of people (I'm still embarrassed), tired of day drinking and feeling like shit at 6, not being able to sleep."
"I have been sober ever since," she added.
And in early January, Chrissy shared an update on her sobriety after celebrating President Joe Biden's inauguration, telling fans that "everything is new and better."
"Just incredible to be here. sober," she wrote on Twitter alongside a photo looking out over the Washington monument. "I know that's weird but it's like...a different world for me. everything is new and better."
But Chrissy has now told fans that she's recently found herself struggling to process the trauma of losing Jack without alcohol to "numb" the pain.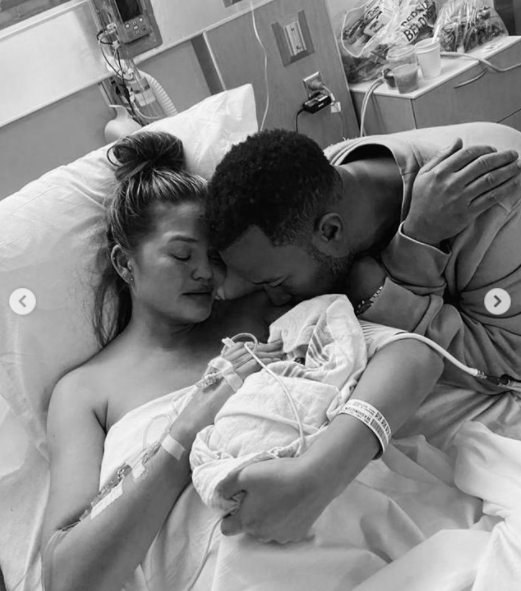 Sharing a candid Instagram caption, Chrissy began by reflecting on her time spent in New York in the early phase of her relationship with John, where she'd spend days getting drunk by herself.
"We've been going to @frankrestaurant for…man, maybe 13, 14 years now??" Chrissy began, alongside a photo of her and John at the eatery. "We used to live just a couple blocks away, right across from the hell's angels in the east village."
"I'd either drag puddy's big ass to sit outside at frank, or sometimes sit at the kitchen bar alone, reading Glamour and trying everything on the menu. And I would never ever miss a Thursday. Thursday was lasagna verde day," she continued.
"I'd sit there with my multiple double vodka sodas and get day drunk by myself (this is not a brag lol I was basically a functioning alcoholic) then buy hats I didn't like or need at urban outfitters," she added.
Chrissy went on to say that reminiscing about her time in New York had made her reflective about the rest of her life, and she'd found herself feeling "down" as she continues to come to terms with the loss of Jack.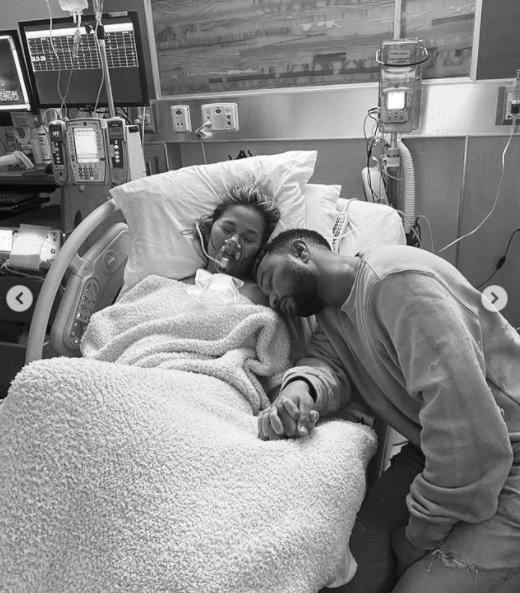 "Just reminiscing about New York a lot lately, when things were simple, thinking about all the stuff I've done and been through not just this year but in my life. I'm slightly down lately," she wrote.
"It kind of started when I was thinking of my book caption and typed out 'my third baby is here!!', as in cookbook, then realized my third baby will never be here. then I realized i threw myself into the book to not think of the real, actual third baby," she continued.
"I don't really feel like I fully processed jack and now that I don't have the alcohol to numb it away, things are just…there, waiting to be acknowledged," Chrissy went on.
"I guess what I'm saying here is life is so fucking complicated," she signed off the post. "and get the lasagna??? wow this was a rollercoaster !!!!!"
Chrissy's post comes three weeks after she enjoyed her first-ever sober trip to Italy, where she and John famously tied the knot in 2013.
In a caption thanking the glam squad who helped her prepare for the UNICEF gala, Chrissy revealed it had been "trippy" being sober at an event she'd usually have been "wasted" at.
"Thanks for making me feel so pretty and helping me along in my quest to have my first sober Italian getaway," she wrote on Instagram. "I hate the word sober by the way, it's so rehab/medical. Anyhow honestly it was so so trippy being sober at something you typically would have been wasted at."